About a week ago after browsing the Pens and Writing insturments forum I decided to purchase my first fountain pen. My grandfather worked in the Parker Pens factory in Janesville, WI and both my mom and dad collect pens so I'm a bit more familiar than your average 19 year old. This familarity includes the sometimes incredible prices one can pay to put ink to paper. Though I had visions of gold plating and sterling silver, I knew it would be more prudent not to jump in the deep end (especially on a college student's budget). I decided to browse the giant online retailer that rhymes with amazon to find my pen. Within 10 minutes the Bulow X750 (14.99) was in my cart and ready to be shipped to my doorstep where it arrived earlier today.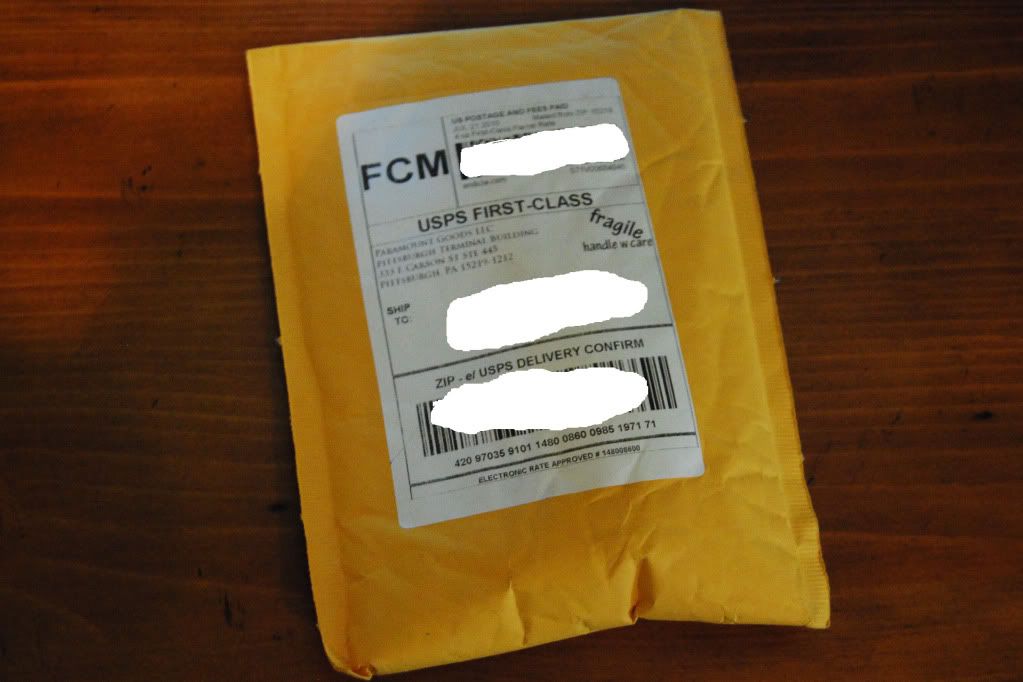 No fancy presentation here, but I was pleasantly surprised to find that Paramount Goods, who sold the pen, had included a free bottle of ink.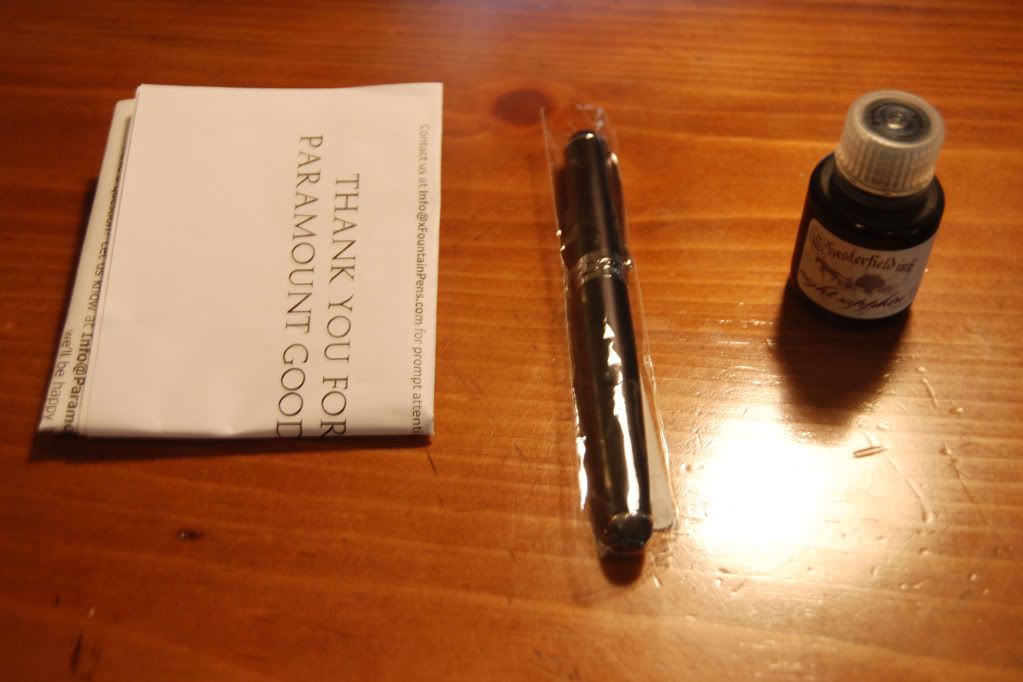 At $15 I expected the barrel and cap to be made of plastic, but I was again surprised to find it made (in China) of some sort of metal. It has a nice weight to it with the center of gravity just at the bottom of the cap. I really like the simplicity of the black with silver accents.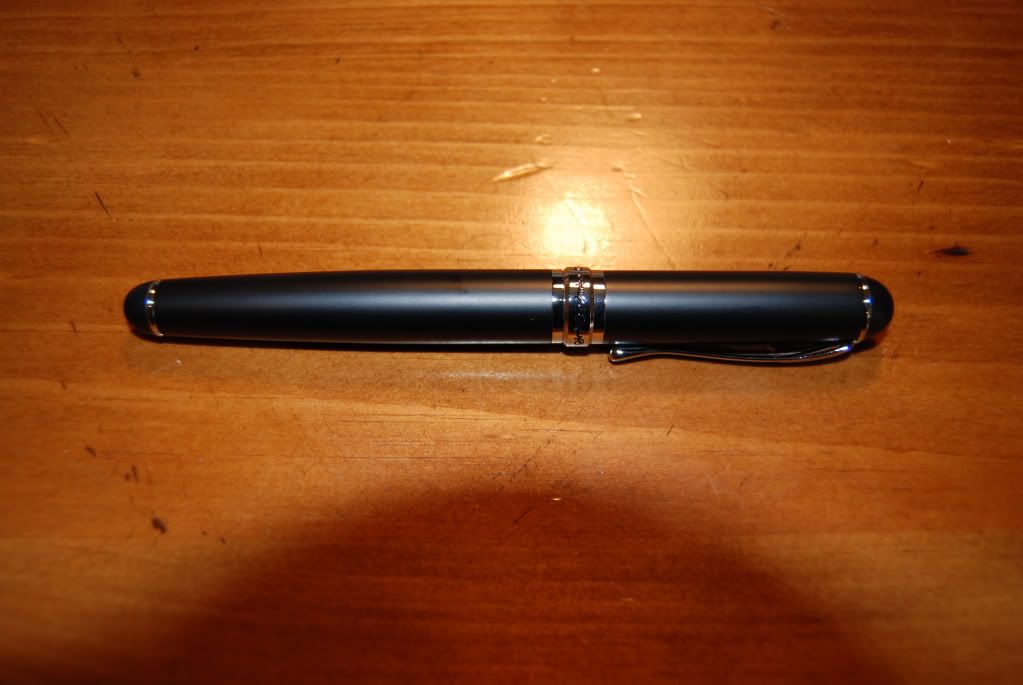 The cap snaps firmly on and is comparable to pens literally 20x its value. The nib (medium point) is 18k gold plated and features some simple engraving with the manufactures' name.
The pen uses an ink converter (but is cartridge compatible) that twists to draw in ink. It took some fiddling to get it to work correctly, but after about 5 mintues there was ink in the chamber. I will probably take advantage of the cartridges in the future.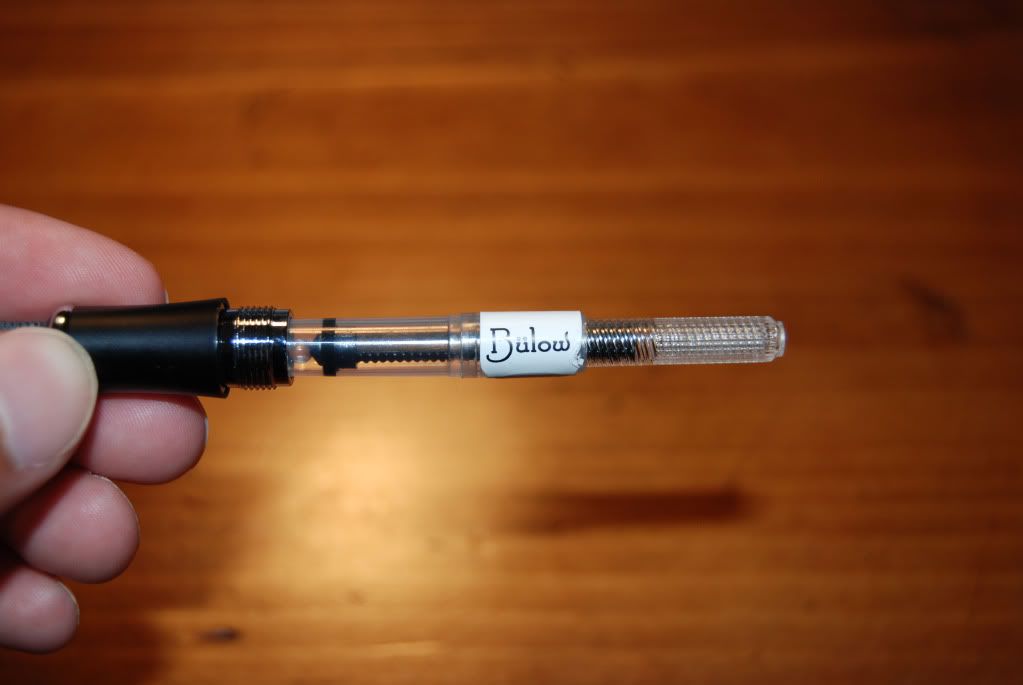 So you're probably wondering how it writes, after all it is
a pen
! I twisted the converter to "prime" it, made a few quick check marks, and was off to the races. The pen lays down a medium line (as to be expected) and the smoothness is good not great. I also discovered that it requires more priming than I'd prefer (again cartridge would eliminate this problem). Overall write quality is average to slightly below. (That Mont Blanc cost $300 for
something
!) However, I think it might improve with a different ink. (I used the free stuff that came with it)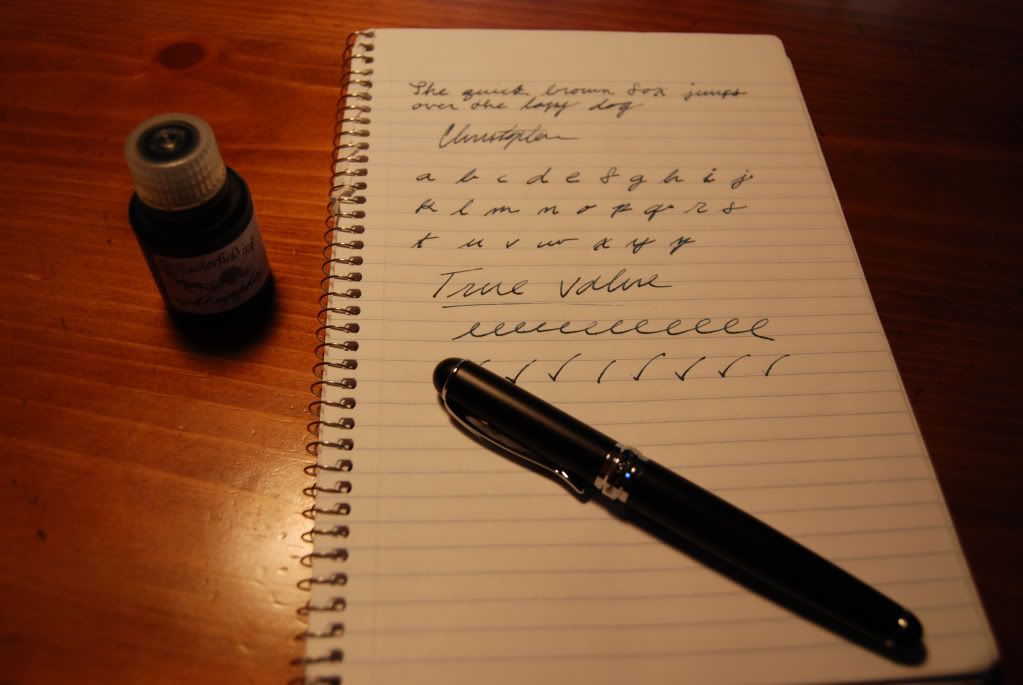 So here's my final opinion of the pen: I REALLY like it. One, it's MINE (not my mom's, dad's, or grandpa's), two, it only cost $15, and three, for what I paid for it the quality is good. Most importantly, it doesn't pretend to be something it's not. In the words on James May (for you Top Gear fans b-)), "It's like a tribute band, it knows it's not the real thing, but you can still get knockered and have a great time!"
Cheers,
Christopher