http://www.ebay.com/itm/141617794028?ssPageName=STRK:MESELX:IT&_trksid=p3984.m1558.l2649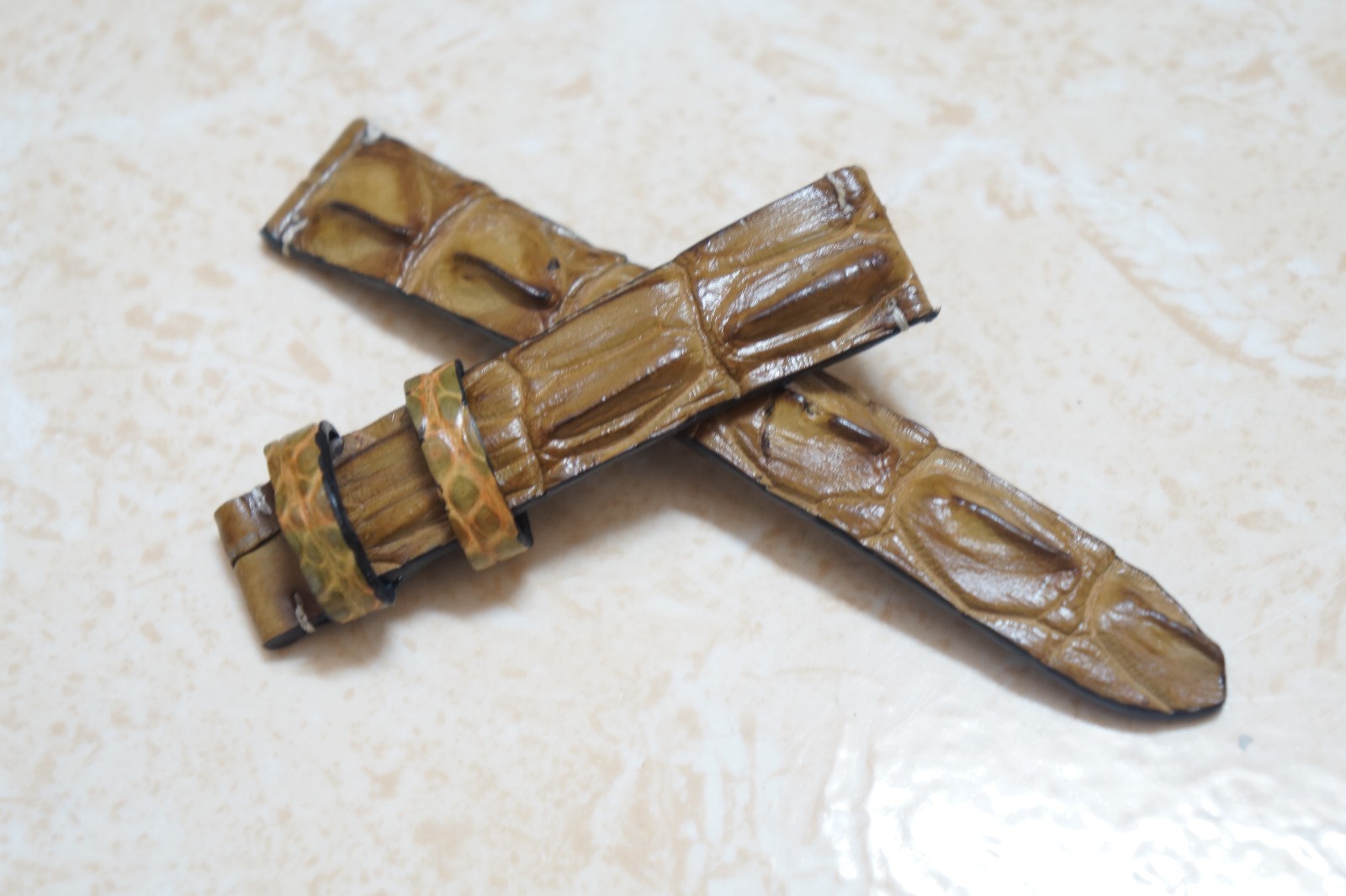 1/ ITEM DESCRIPTION
- Material: 100% Genuine CROCODILE ALLIGATOR HORN BACK skin/leather, Grade A.
- Color:
BROWN GREEN
- Width: 18 mm at the lug/16 mm at the buckle, another size let me know.
- Length: 75mm / 115mm
- Thickness: 2-4mm approx
- 100% Handmade
*suitable for any watch*
*no buckle*
ADD 3$ FOR A BUCKLE GOLDEN TONE AND SILVER WHITE AVAILABLE
LMK IF YOU WANT HOLES TO BE PUNCHED ON THE WATCH STRAP.
​