Discussion Starter
·
#1
·
A few years ago I came across this old seiko ad from 1969 showing a group of 6106 models available for that year: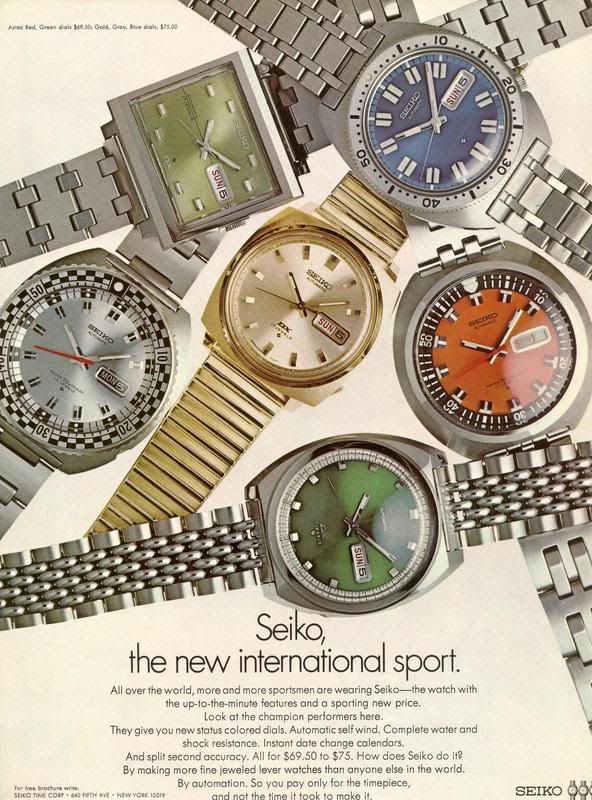 Since I happened to have two of the watches in the picture at the time, I set about finding the rest of them and trying to recreate the add. Many forumers helped me get there. Guys like Lew Brown, Jonathan Koch, John Reineke, Jose Sotto, Ken Seteser, Shawn Taylor,
Gerard Malisheski, and many others.

The end result of a few years of collecting and rennovation has been this little gang of six.
From left to right they are: 6106-7119,
6106-5009,
6106-7097,
6106-8207,
6106-7107 and
6106-8589.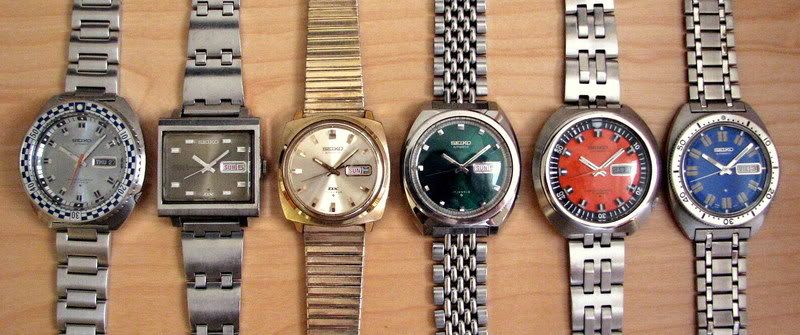 So today I took advantage of the wife being in town and the baby napping, and took the opportunity to recreate the shot. First is this one in which I laid each watch over a copy of it's counterpart on a printout of the ad: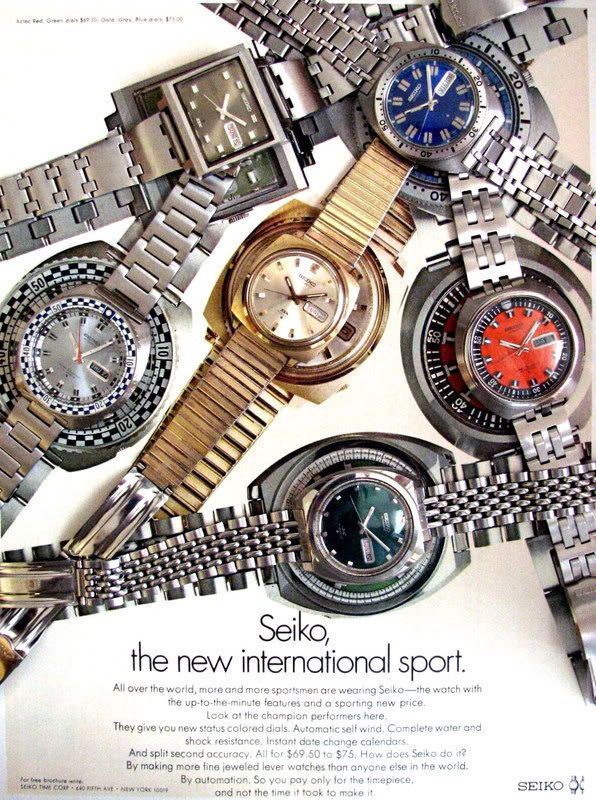 And second is my poor attempt at recreating the actual ad (I didn't notice that I had failed to set the correct dates on two until after I had taken the picture):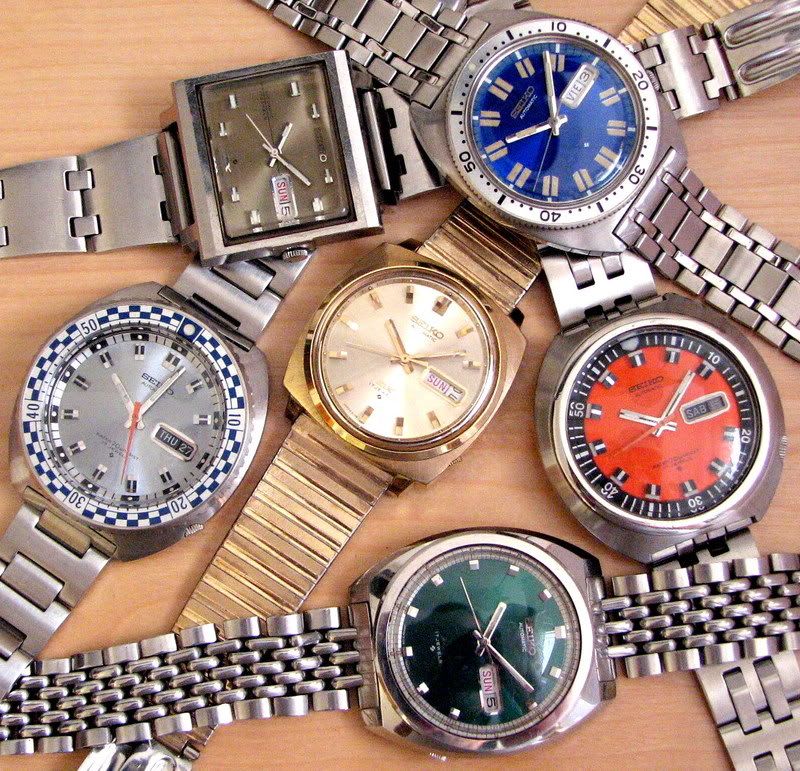 I hope you've enjoyed what has been a project a few years in the making. Now of to find another ad to recreate.

Thanks for watching.