I have for sale or exchange three straps which I've made myself. All of them new (very slightly worn), very soft and nevertheless very durable.
1.
Black leather strap made from my DrMartins boots.
Size - 79/125
The leather is extreemly soft, though it has 7 mm thickness (at the lugs side). It is 24 mm
made for 20 mm watch
. The buckle end is 18 mm.
Price - $35
2.
Comby (brown and black) SOLD.
Size - 82/134
Unique design, extra durable, suede inside.
Thickness 7 mm near lugs and 6 mm at the ends. 24/24 mm
notched for 20 mm watch
.
Price - $45
3.
Brown
Size - 75/115
Very soft, suede inside, the holes punched alittlebit unevenly (I tried holepuncher for the first time
) though it will never be seen under the buckle. 5 mm thickness. 24/24
notched for 20 mm lugs
.
Price - $40
All payments via PayPal.
Shippings costs and paypal fees - we will negotiate about that. Here go the pics.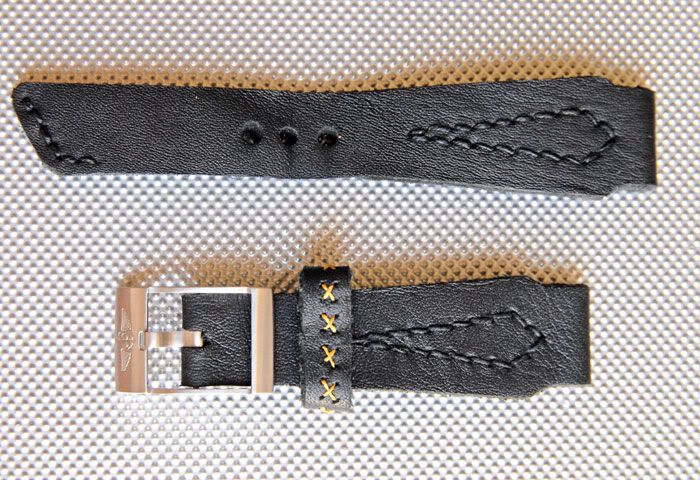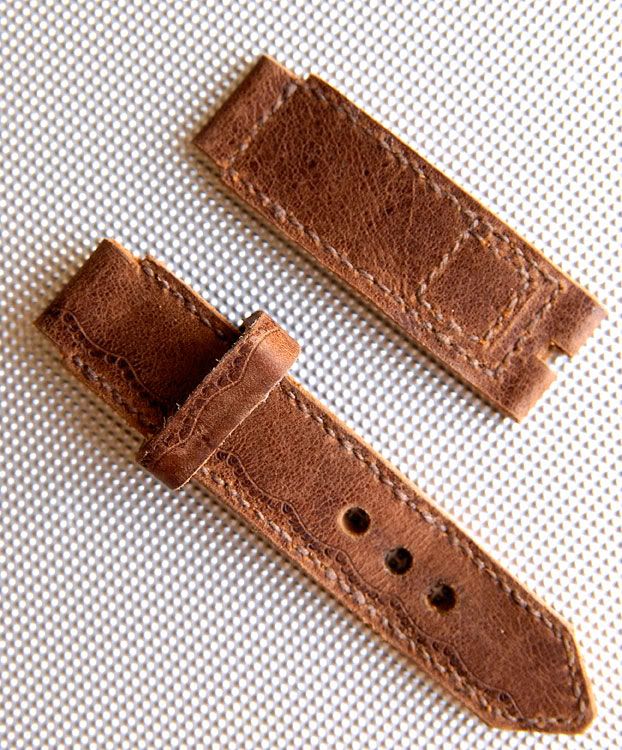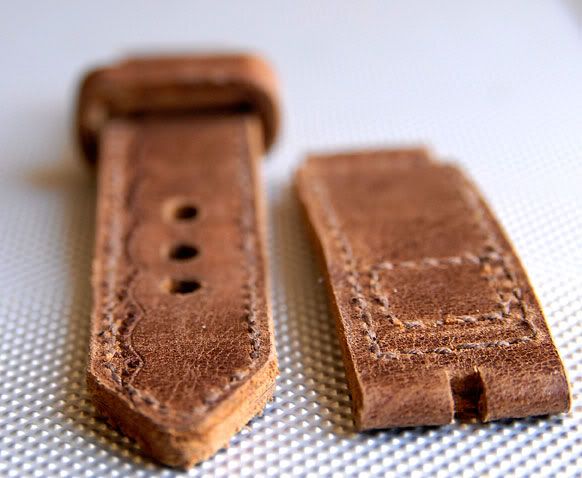 The buckles and the watch are not included.
I will be happy to answer your questions. What else... Press submit.