24/24mm Heroic 18 shark strap. 122/80mm. Very good condition. $50 + 3 ship in CONT US.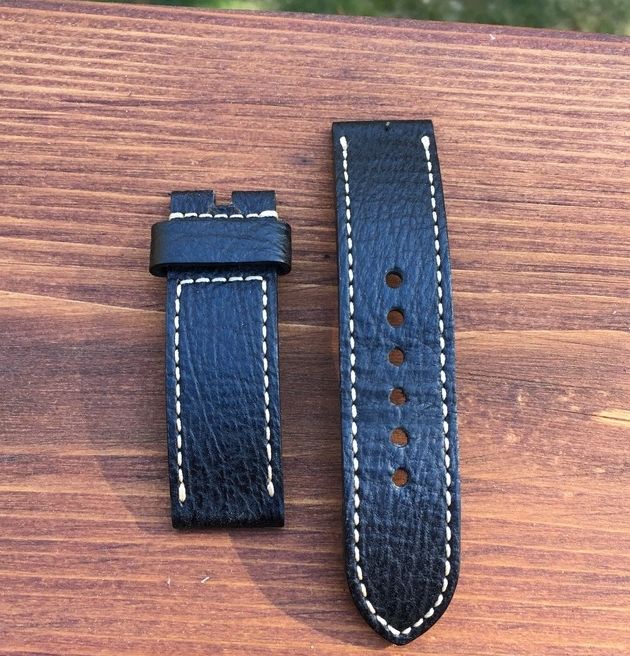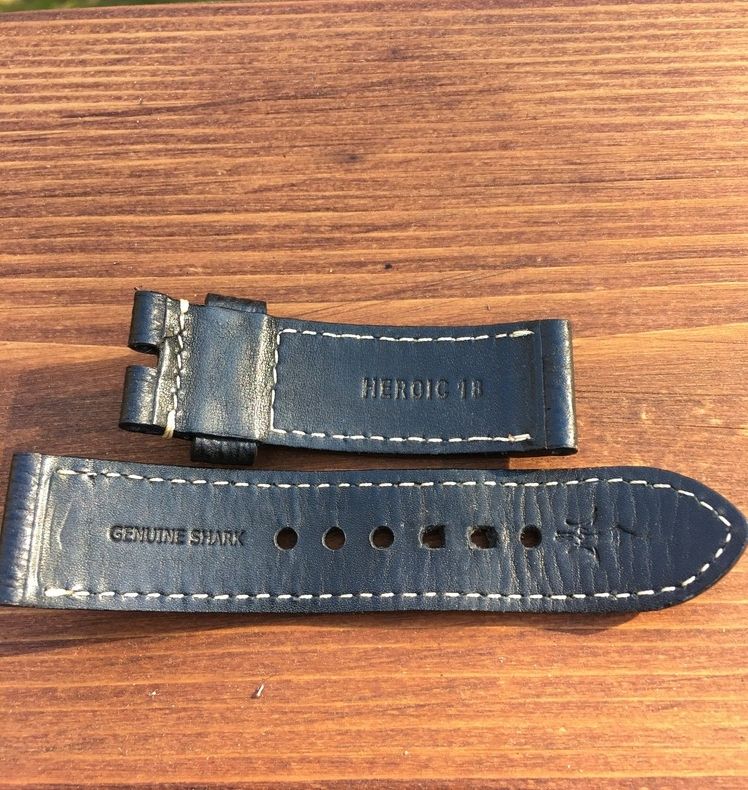 24/22mm Italian cracked/distressed leather strap. 127/76mm. Worn twice. I got this off of eBay and it's a nice, unique strap. It has Panerai tubes installed, that can be removed. The pre-V buckle is included. $30 + 3 shipped in the CONT US.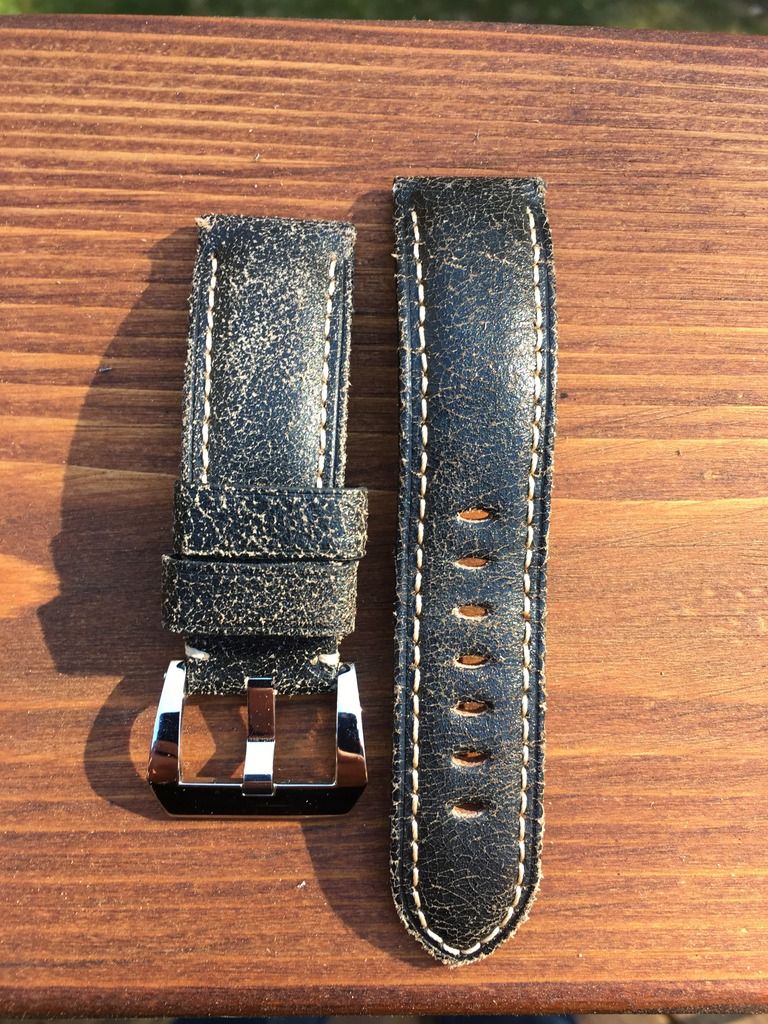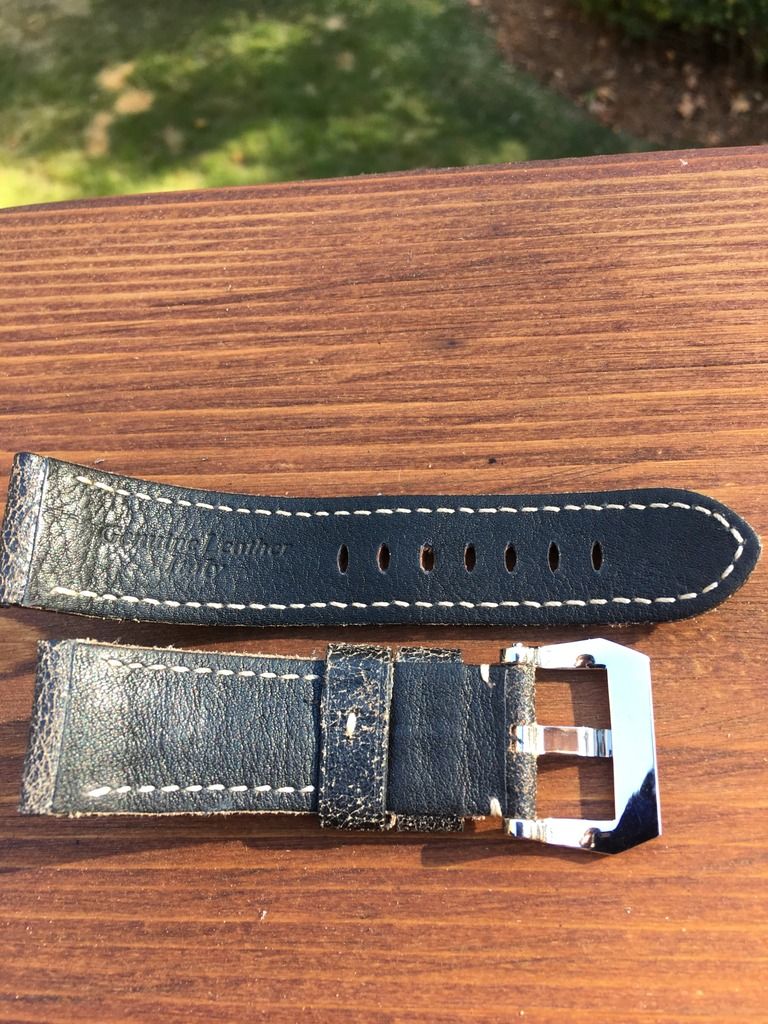 Please check my positive feedback here on WUS. Thanks for looking.