Discussion Starter
•
#1
•
Lately I have found myself drawn to watches from the decade that taste forgot. It seems to me that after the 50s and 60s where you could have any watch as long as it was round and about 34mm diameter (yes I know the Speedy was around then but you know what I mean) suddenly all the rules of case design could be broken.
So I came across this square beauty while trawling Chrono24. It is a NOS Seamaster ST 166.0138 with cal. 1012 from 1973. It even came with the original strap and tag. I love the brushed and polished surfaces on the case, the raised index markers and applied logo and the cool Seamaster logo on the back.
Here are some Q&D pics complete with thumb print.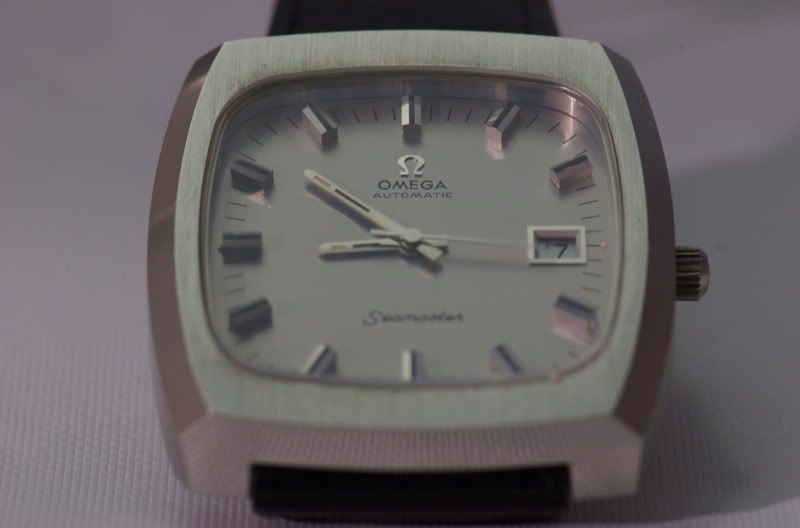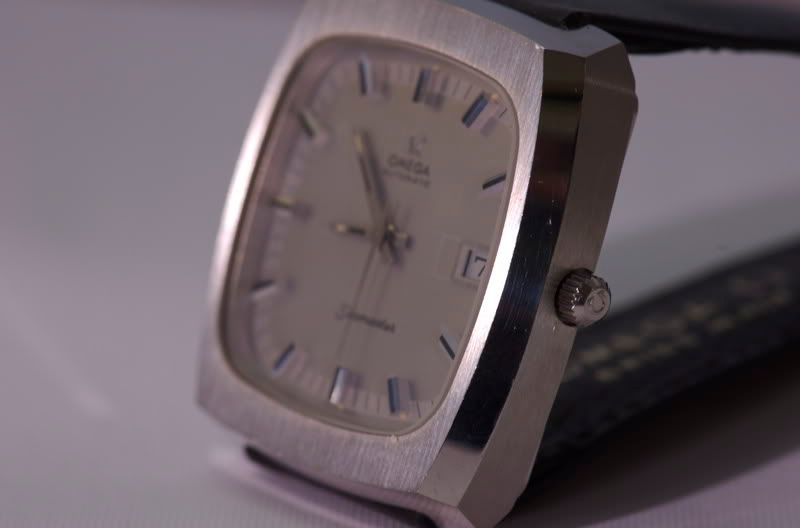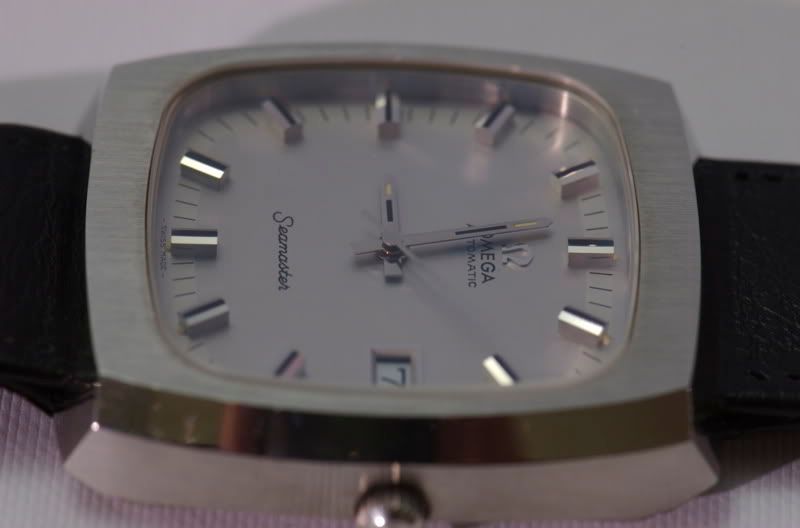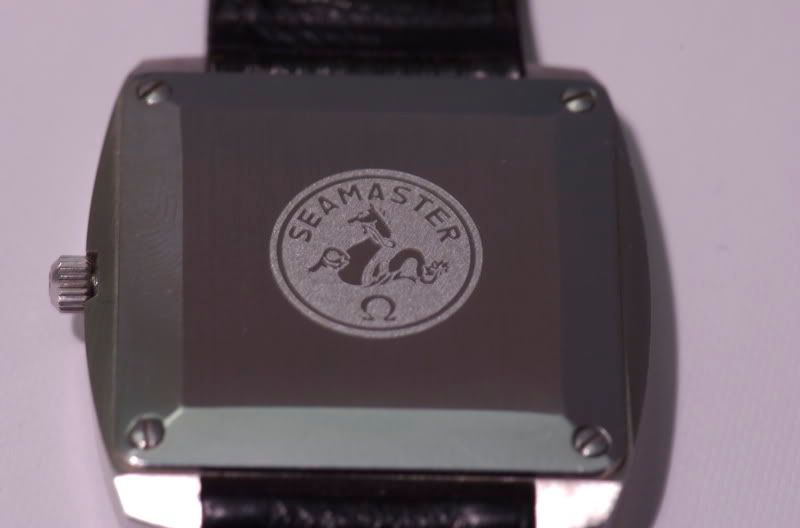 I must make mention of the seller Ron Otten from the Netherlands. A true gentleman. It was a pleasure to deal with him. :-!
Now I just have to wait for a new strap to arrive because you can't go around wearing 34 year old minty straps can you! :roll:
Feel free to contribute other examples of that funky 70s style.