Hello WUS Member's,
This is my first contributory post and I hope some will find it useful. Yes I know all of you look forward to my comical and wise-cracking posts but after more than a hundred or so, it's about time I post something serious. Let's get Started...
After looking over the web for plans for a watchmakers bench and finding very little in terms of dimensions I sat down an did some tinkering with the bench on my own. I came up with a bench 40 inches long by 40 inches tall and 18 inches deep.
I picked out Birch ply panels 2' x 4' x 1/4" for the front and sides, this took four sheets of material, then the top I used another 2' x 4' Birch panel by 3/4 inch. 1 sheet of that material. Then for the framing I used Douglas Fir in 2" x 4" in 10' length. 3 boards used. (try to find the dry ones if you can, sure helps too keep it square.)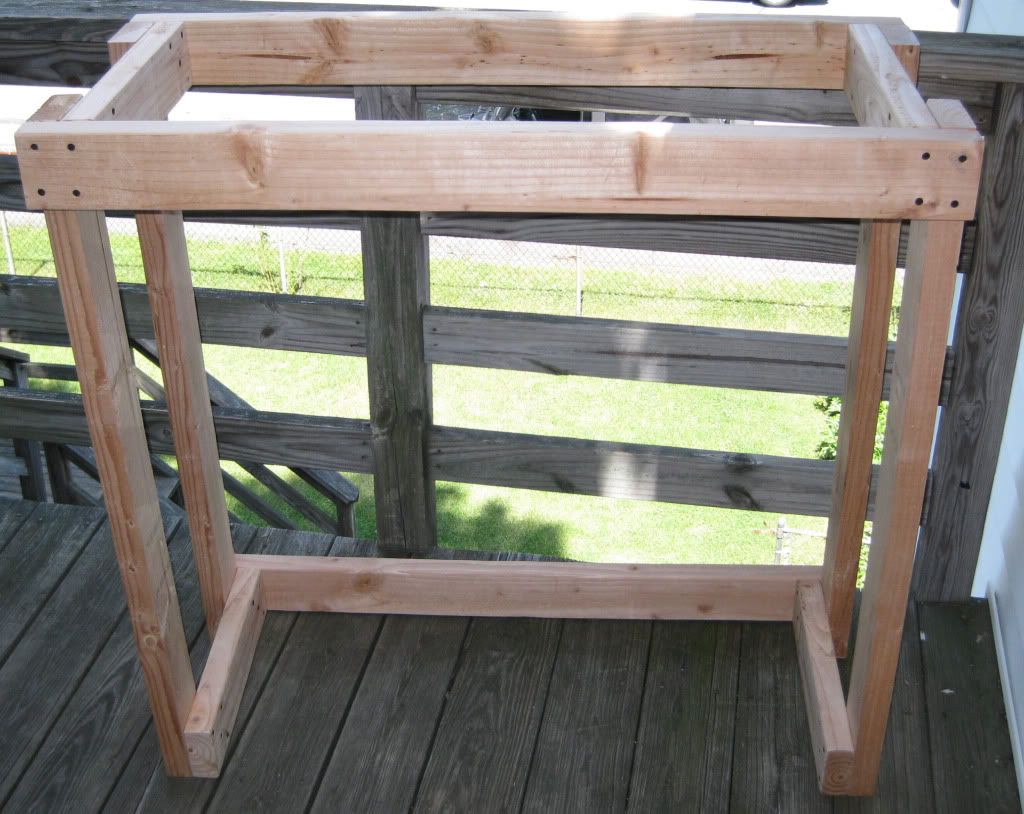 The inside cross members seen are cut to 15 inches and with the top and bottom outside members adding another 3 inches will yield an 18 inch depth to the table.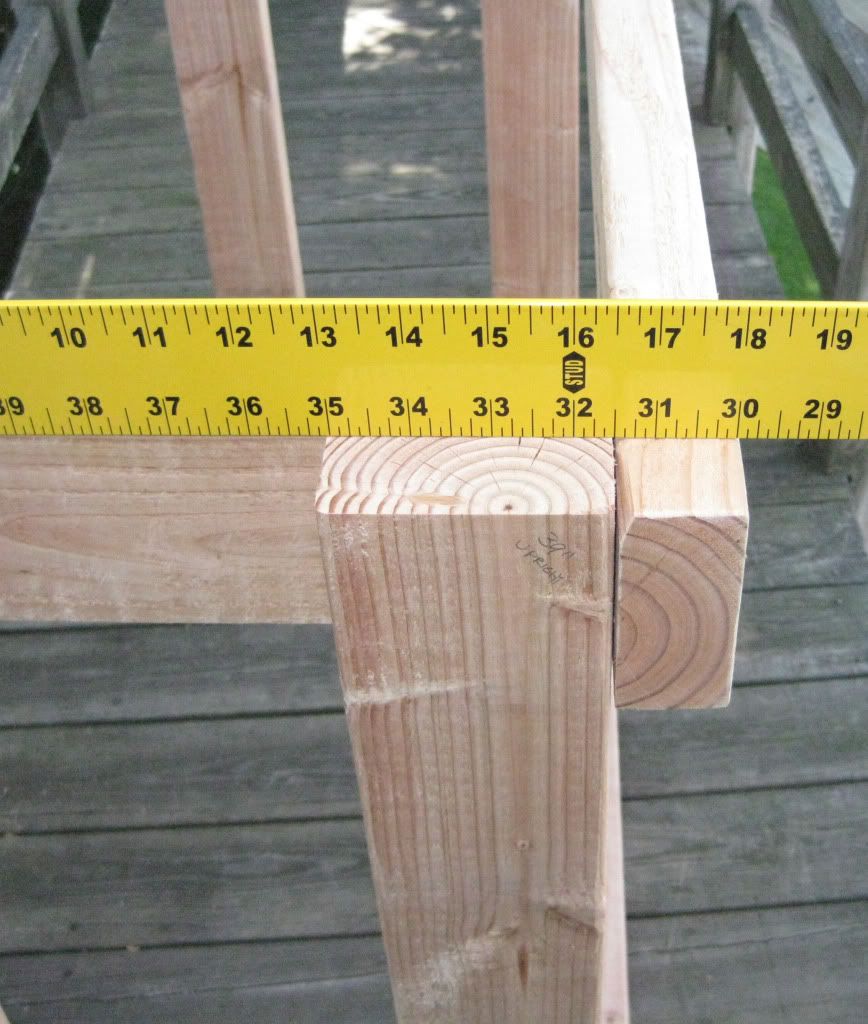 The length of course is cut to exactly 40 inches to fit me, I got this figure by laying my forearms down on a surface out stretched and added three inches to each side and came up with the 40 inch figure. Make adjustments where you feel appropriate for your needs.
This next photo is a side view showing the uprights which I cut to 39 inches tall. Again this figure was made to my posture and the chair I plan to use at this bench. I read a post here which one of our members described that you want a comfortable height with your arms resting on the edge of the top surface. My regards to the original poster for that bit of information which I could not have pre-conceived with my limited experience.
With the framing done, all that is left is to hang the panels. Before I go into this next shot I should give notice for all other amatuer carpenter's such as myself, that square in woodworking isn't EVER square. By this I mean to say that even though you have 90 degree's on all four sides. Well just make sure you lay your panel onto whatever frame you make and mark them with the pencil, then cut your panels to the MARK!!!
Don't ask my why, I still don't know. But if you notice a good carpenter while he's working you'll see him do the same thing. 'Square AIN'T EVER SQUARE.' This bottom piece was the first to go on, you'll see the gap towards the bottom. Afterwards of hanging this piece I figured out that the staight edge of the panel don't mean anything in relationship to the square of the frame. USE A PENCIL and MARK YOUR CUT. It is insignificant because it will be covered with a corner mold piece, but I (we) still know it's there. Just to keep the cost factor low, I'll run with it. You will also notice that due to the weight of the panels I added medium duty roller wheels that added another inch to the height! Take this into consideration on your project too. 1 inch will be a big difference in comfort later on.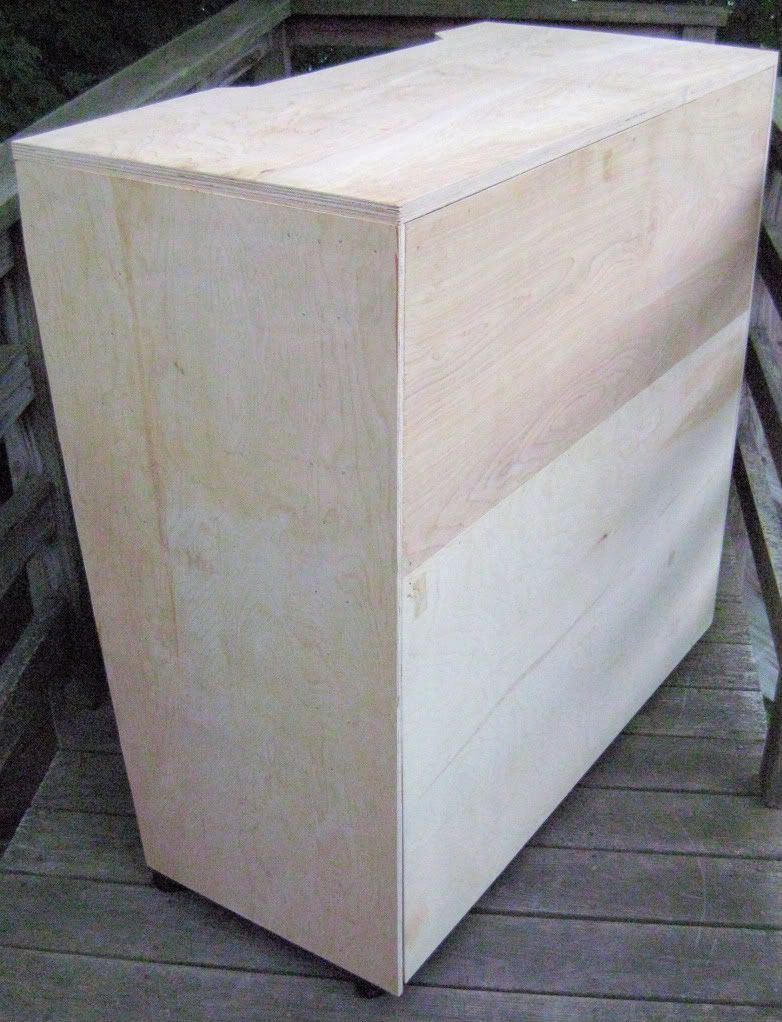 This next photo shows the inside of the bench here you can see where I had to add the middle cross member to the frontside of the bench to fasten the two sheets of panel securely so that a trim strip can be applied after varnishing. I also added two more extensions so that arm rest padding can be applied later on. I have a board of 1" x 3" oak for triming the top edges with on the backside and sides. These I will cut at 45 degree angles and cap with brass corner plates. Inside on right hand side I will install an inexpensive 'machinst's chest' from harbor freight for the watch cabinet. This will expedite the build and keep the overall cost as low as possible. A shelf to hold the microscope will be added to the left side rear area to balance the load.
Sorry for the quality of the pics it's totally the fault of the operator! I will update this post as more progress is made. Hope it will provide idea's for your homemade benches.
Regards,
sixties.nut
aka Mike