Got given this box lot yesterday by Horst my watchmaker. I really owe him big time for all the help, advice and bits he has given me. Horst, if you ever see this :thanks
I get like a kid at Christmas, because you never know what you will find in a box - junkers, parts and maybe a few treasures as well. Its all good clean fun :-!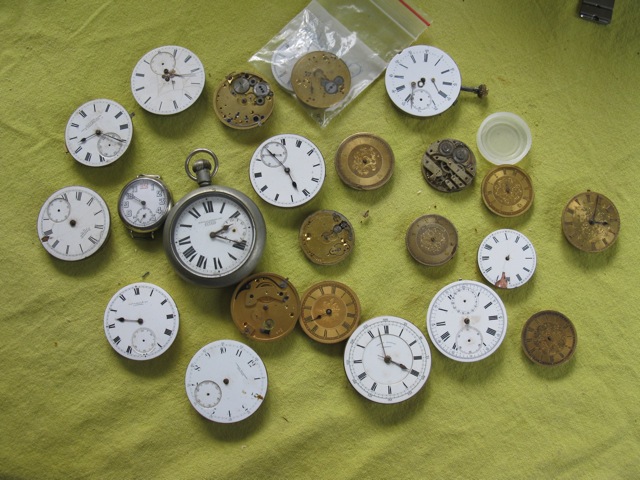 A reasonable quality 18''' Swiss bar movement, with a good balance.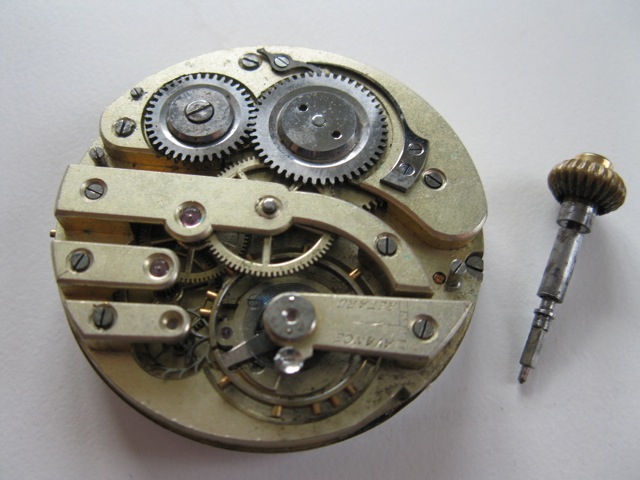 A English Chronograph/stop movement - going barrel, but with a broken balance.
Well jeweled and in otherswise good condition.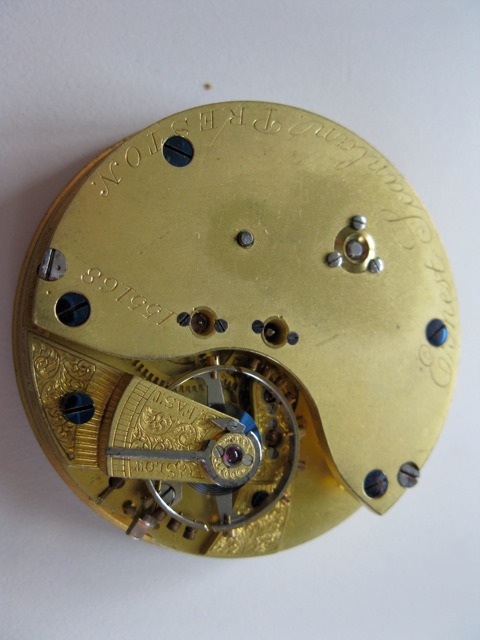 I got a bit excited when I saw this, mint dial, but...
It is missing 2 springs, has a broken balance and of course RUST! I don't know who made it. One day perhaps when I have learnt more it will be an interesting challenge to make the missing springs, balance and repair it...
A nice Swiss KW/KS movement with a good balance. It will
almost
fit one of my spare Swiss cases, so that is a possibility. Seems to be good quality with the gold tips on the lever and escape pivots. Unsigned...
Next up, 15J trench movement with a good balance and dial that fitted right into a case I had left over from a unrepairable Cylinder trench watch :-!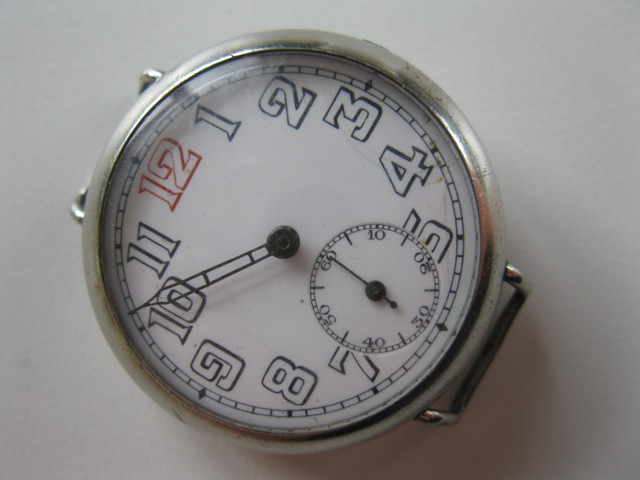 I left the case fitted for these photos - it is a nice mid range movement, signed R&S (no idea about them yet). I will have to scratch make a new stem for it, so that will be one of my first lathe projects - there is a great section on scratch making stems in one of my books :think: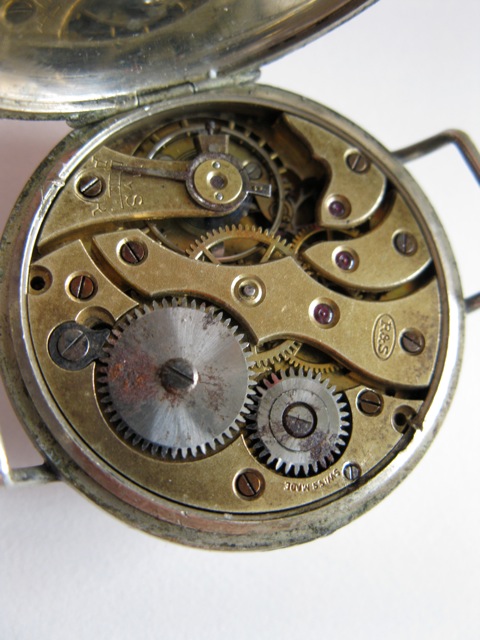 I saved the best for last. A pre or world war one Williamson issued pocket watch. It is one of the very early ones, using a left over hunter movement - hence the sub seconds at the 3 position. Not a valuable watch, but historically interesting in my opinion. After these, the English forces pretty much gave up on English made watches and mostly bought in Swiss ones.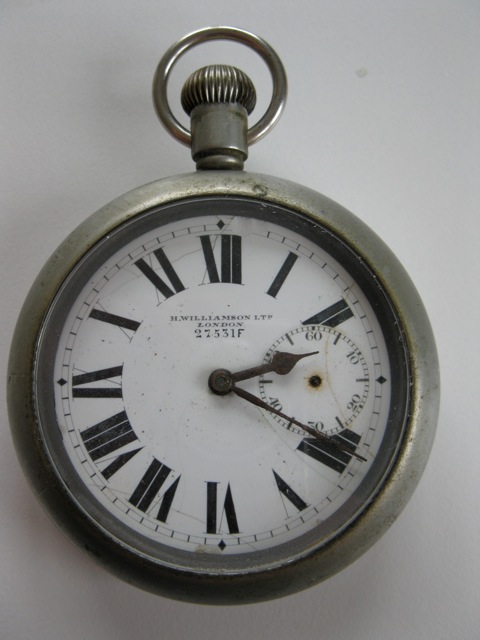 Issue number on the side,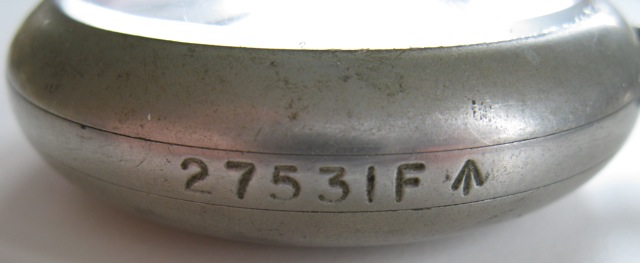 back, and
dial. Its nice to have all the numbers match :-!
Only 7 Jewels, and needing a repair to the winding mechanism (bal is fine). So I will have to strip and investigate. I love the "WARRANTED ENGLISH" engraving :-d.
Lastly, the cases were all Dension screw back and front. Nice case, which I assume is nickel.