Discussion Starter
•
#1
•
Hi guys, I've only been a member of this forum for about a month and its been a great experience learning so much about g-shocks. I recently received a watch display case, courtesy of ebay, and i wanted to show off a few things i've collected over the past month.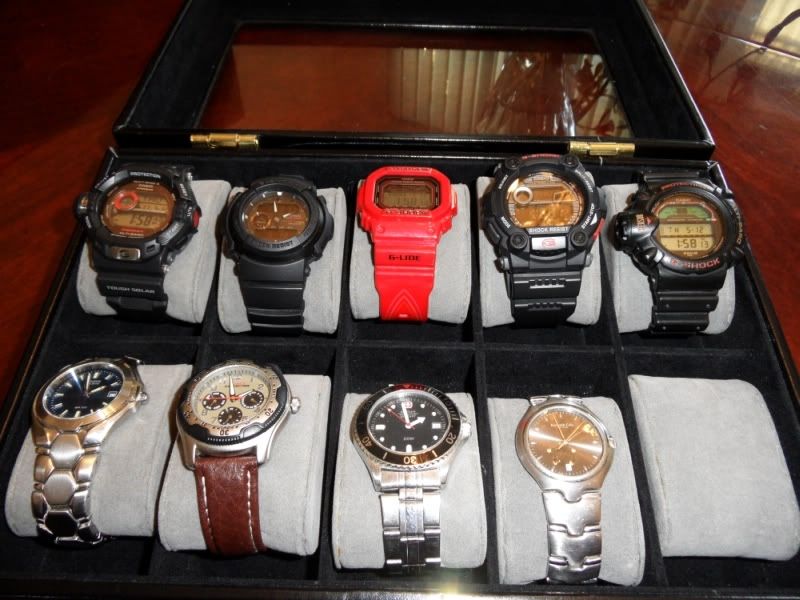 here is an overview of all the watches in my collection. All the watches on the bottom row i already had before joining this forum. All the g-shocks were purchased afterwards! This forum really is addicting! The last empty spot on the bottom will be for my new gd-100 in white that i purchased from amazon a few days ago.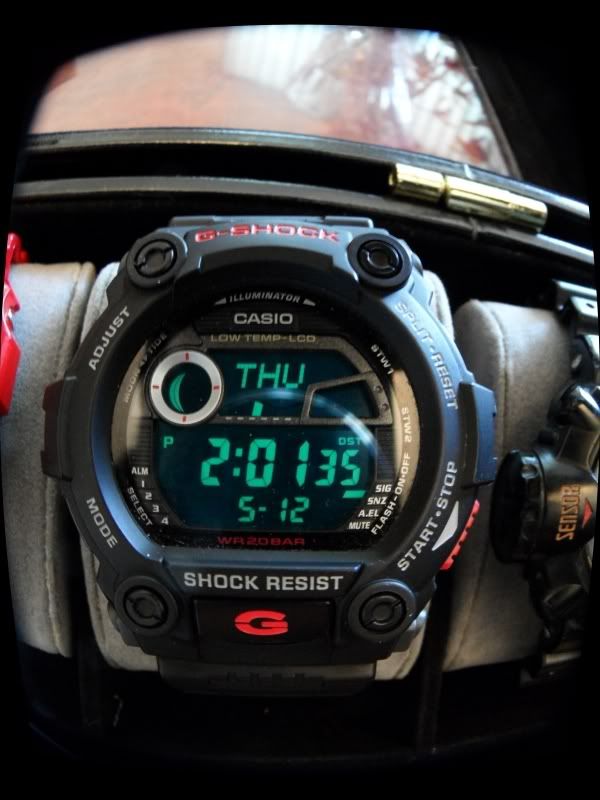 G7900. This was my first g-shock that i purchased from a member on here. Since then, I have done a negative display mod on it. It makes the tide graph a little hard to read, but it does not mean its not possible.
G300ML and a GLX5600-4. I purchased the g300 from a forum member here and was my second purchase. It is also my girlfriend's favorite g-shock that i own. The glx was purchased from a vw gti forum. i only joined their forum so i could buy the watch from the dude haha. At first, I was not too fond of the square g-shocks, but after wearing one, I find it very comfortable.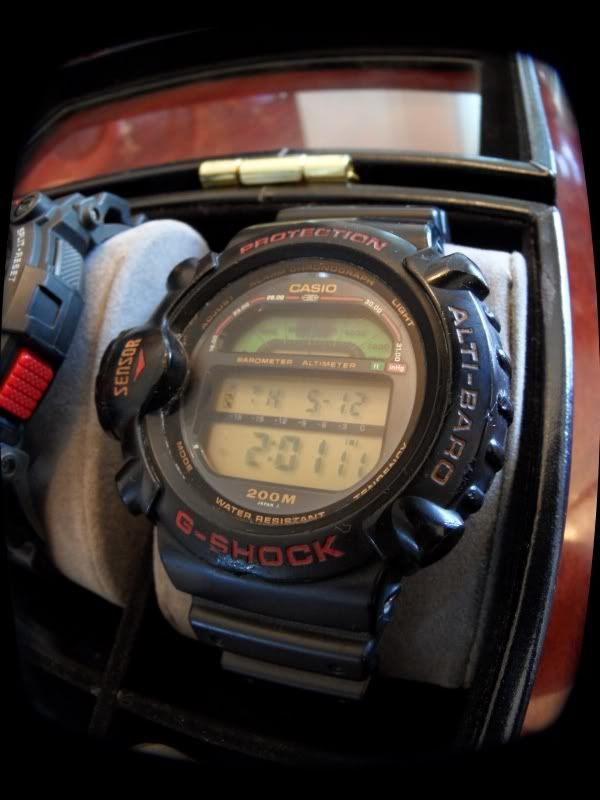 DW6500 "Skyforce". This was the 4th G-shock i acquired. I got it from ebay for an amazingly great deal! under 20 dollars. I put in some new batteries and it runs like a champ. It does run a little faster than my other gs though.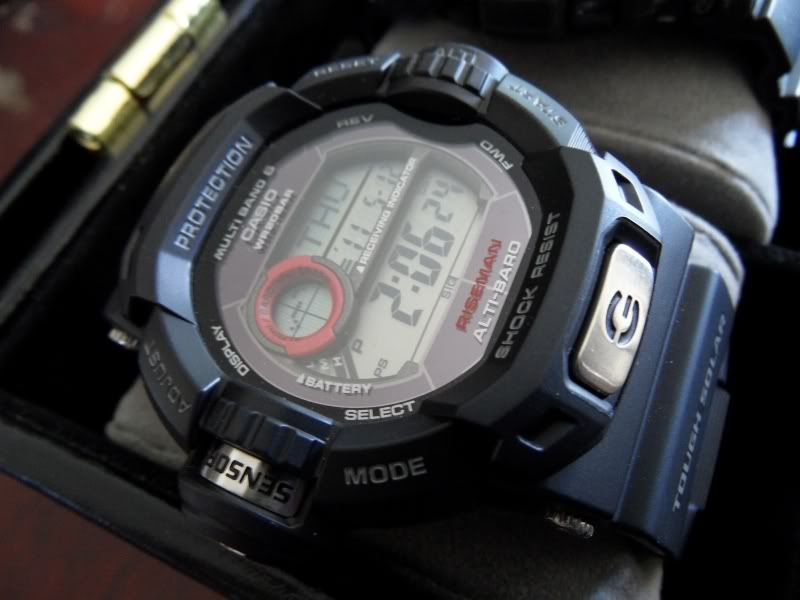 gw9200 "Riseman". My latest acquisition. I purchased this from amazon for an amazing price brand new. My first solar/atomic g-shock. I had a bit of trouble trying to sync it, but after its all done, its great! Just like the Ronco Rotisserie, "Set it and Forget it!"
Of course, I'll be getting a gd-100 soon. Im planning on modding the color of the lettering to orange. like so:
anyways, thanks for checking out my thread! GO SHARKS!