Discussion Starter
•
#1
•
So on Wed after I bought a GW-5000 from Seiya, I hoped onto eBAY to buy a couple of GW-5000 straps. One spare to go with the GW-5000 (ordered from Seiya) to the new owner and a spare for my GW-5000.
I just received the straps today (Sat) and both were genuine and sealed in the Casio packaging
I wanted to give a shoutout for this seller as I got the items really quick
I bought them from these folks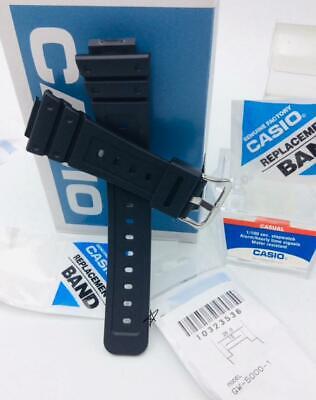 Casio Genuine Original part For repairs and replacements that are QUICK, EASY, and hassle free Choose Genuine Casio Parts to get the job done right the first time. HOW TO BUY THE RIGHT PART IN 4 SIMPLE STEPS 1. If your model(found on caseback or watch box) is listed below, then this part will...
The price was good (at least to me). That said you might find it cheaper somewhere else but quick service might not be the same.
As mentioned many times, the GW-5000 strap fits on the GWM-5610 and both looks good and feels good. The GW-5000 strap is so much softer then the GWM-5610's plastic feeling strap. Also the GW-5000 strap is a bit longer so for folks with large wrists on which the GWM-5610 might be a bit too short, the GW-5000 strap will help out