Came in a lot with about 7 other movements - including a very nice ladies silver cased hunter. The trenchie was the reason I bought the lot (also I now have a spare fusee chain :-!)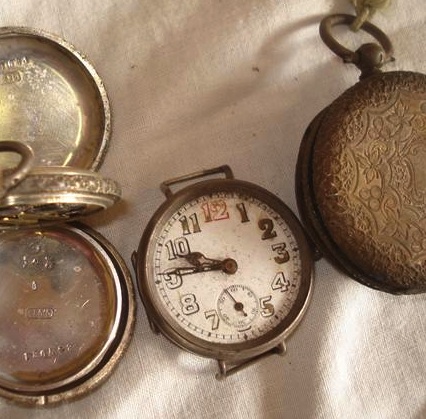 Nice silver case, import marks say Glasgow 1918 to me.
Hands were rusted together and the cannon pinion was held on with a touch of rust as well
Movement I am not familiar with, it is a lever 7J. It has a very interesting setting mechanism, of which I neglected to take a photo :-(.
Cleaned up and running, but without a movement service (yet). It started running as soon as I took the hands off.
32mm of goodness :-!
Oh and the ladies watch is a cute little thing in a heavily decorated silver case - I will probably service it and give it to my daughter. Dial marked with J.E. Hood, Omaru, N.Z. so another locally marked watch