My 7yr old son recently received his exam results and he came in 10th in a total of 250 students. Pretty decent I would say. He deserves a reward not just for the results but for the effort that he put in before the exams.
So I asked him what he wanted as a reward, expecting him to ask for some new games for his PSP but to my surprise he answered "G-SHOCK!!!!" :-d
I had no problems with that and brought him to my regular G shop. He picked out a few, put it on his wrist himself and made alot of comments (I detect a future WIS in him) before finally deciding on a DW-6900CB-2.
Here's his reward that he hand picked himself.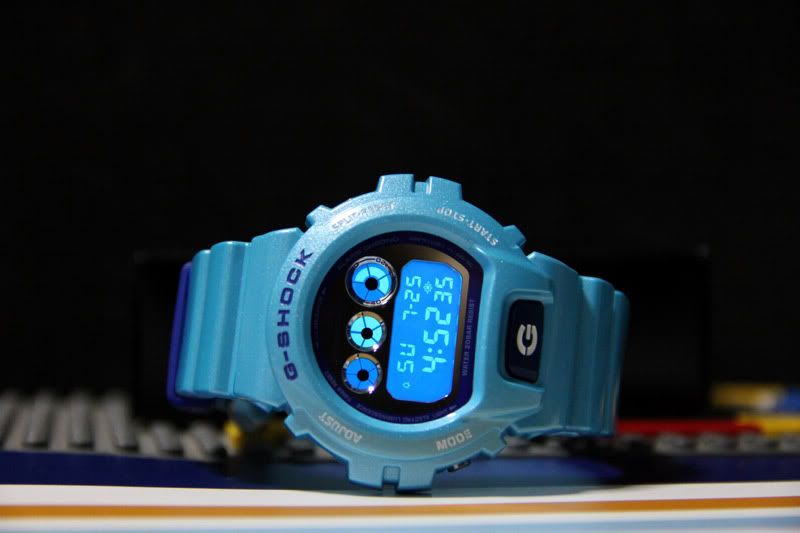 He adds the watch to his existing white DW-6900CS-7D.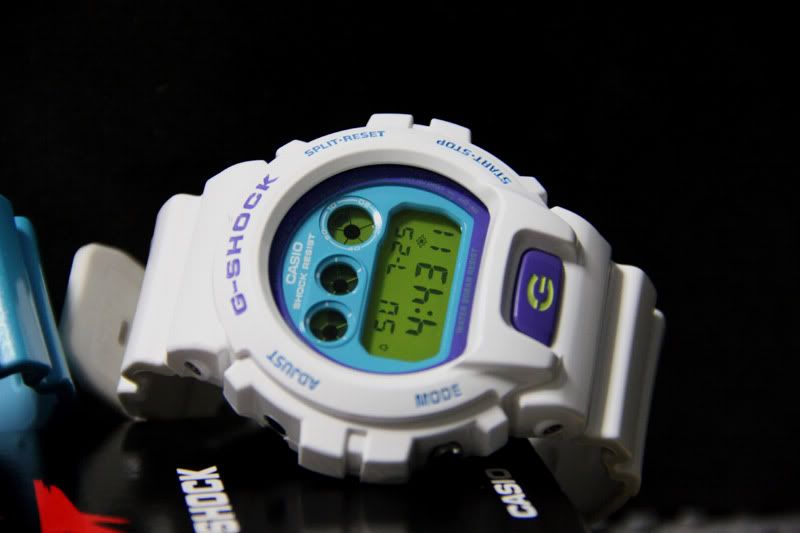 And while he was doing his thing, I spotted a watch that I had on my wish list for some time now but was not available in Malaysia.
I almost got the Orange dial version about a month back from an online retailer in the UK but the online order form didn't cater for shipping to Malaysia and my order didn't go through. Email communication was slow between us and the watch eventually sold out before I manage to pay for it. In a way it was probably a good thing as I preferred the Blue dial version. And since the non atomic version was launched locally, the price was much cheaper as well.
Here's the G-1200BD-1ADR Sky Cockpit, the non atomic version of the GW3000BD-1A.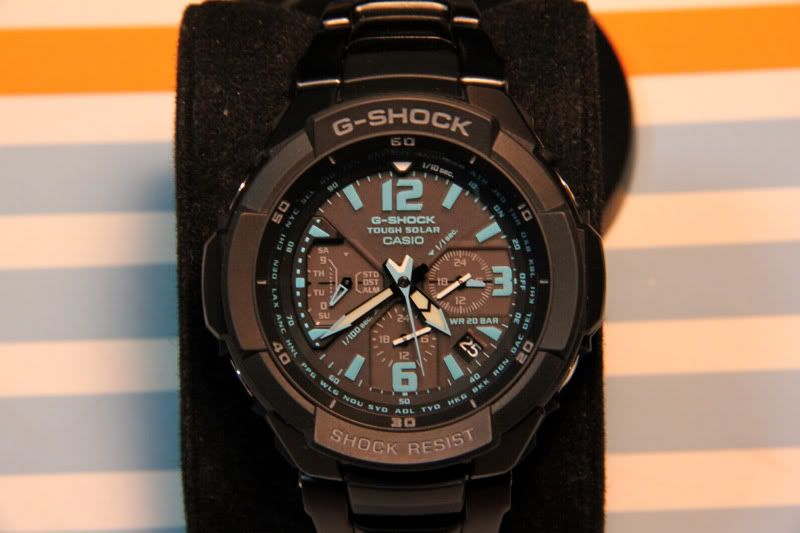 Really like the dial on this one.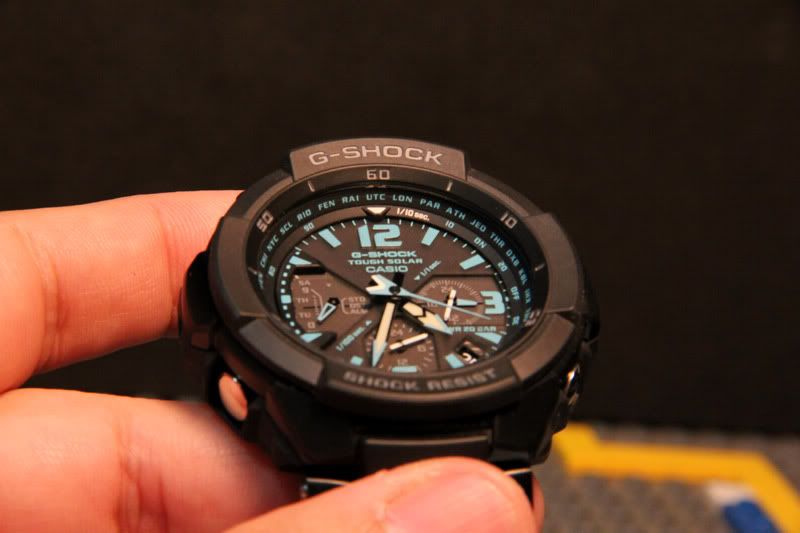 Can understand why it's called the Sky Cockpit. Look at that dial. Don't know if I should wear it or fly it. :-d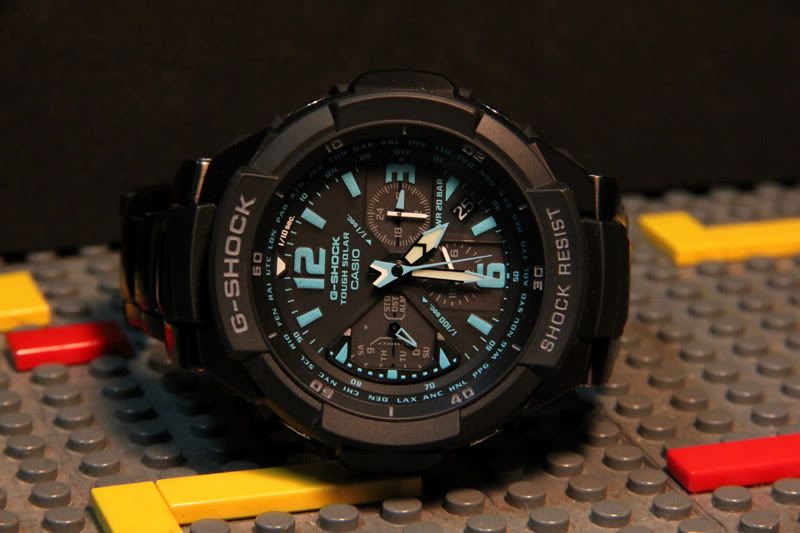 Comes with a black (PVD?) stainless metal band which I think is a good choice as it's more resistant to desk diving scratches.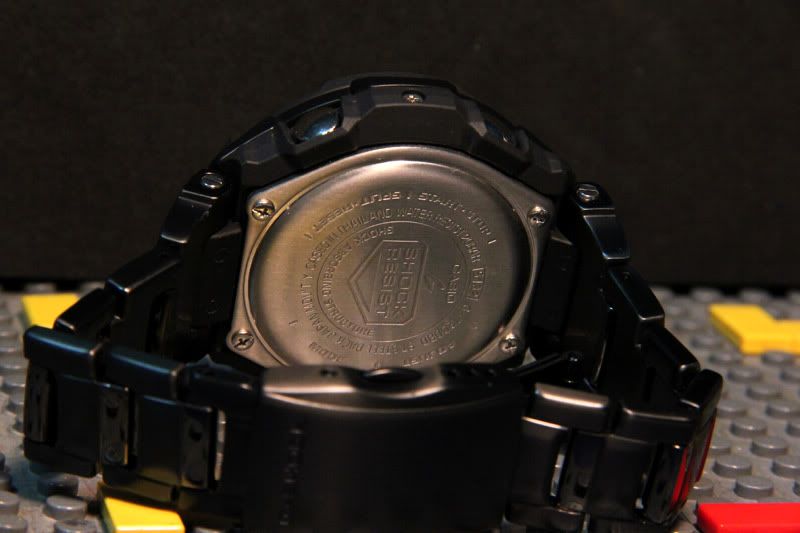 Big polished buttons. Would've been cool to have black buttons but no complaints. Also the glass is slightly domed but clarity is still quite clear.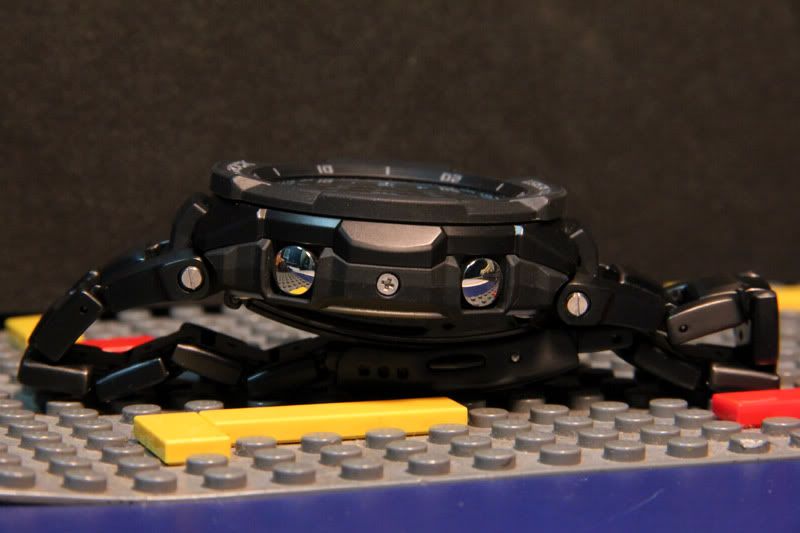 The watch is big as seen here next to my MIRB Frog.
I don't have a lume shot and although the Neo-Brite Lume on the hands and markers are not as bright as those found on say a Seiko, they do perform a decent enough job.
All in all, I absolutely love this watch. I rotate my watches on a daily basis and this has gotten some wrist time every single day since I got it. I like it so much that I'm tempted to pick up the orange resin band one as well. That's another stunner.
If you've been interested in getting this one and have been holding back, I can't recommend this watch enough. Stock photos do not do justice to the watch. You really have to see it in the flesh.
Thanks for viewing.
Cheers!