Interesting evening out last night. I was offered tickets for the dress rehearsal of the Windsor Castle Royal Tattoo held, unsurprisingly, in the grounds of Windsor Castle.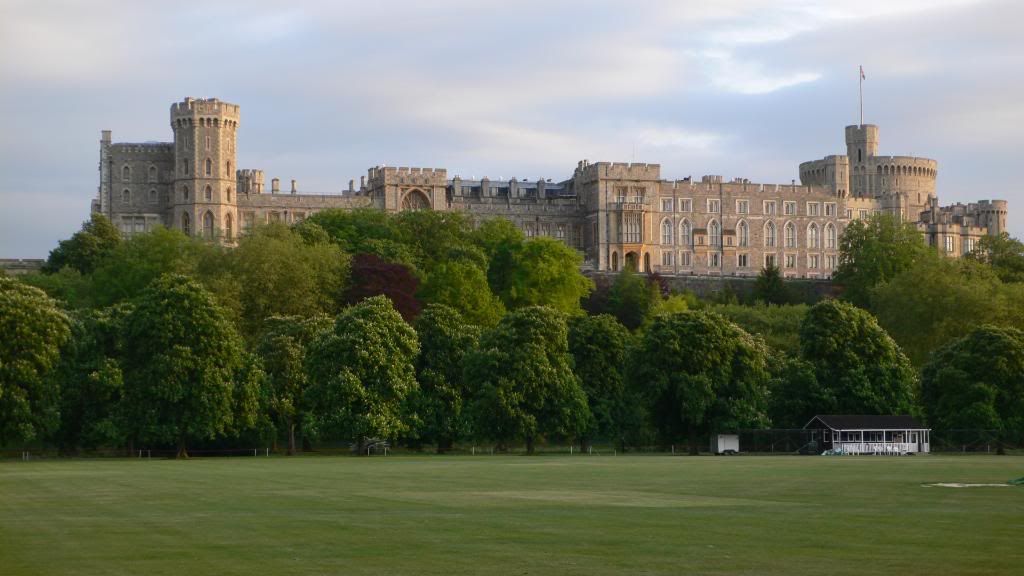 Naturally I jumped at the chance and thought I would share a few photos of what can only be described as a fine event.
It's on for the next few days if anyone is interested and it is splendid fun:
http://www.windsortattoo.com/
There were effectively two stages, one for music: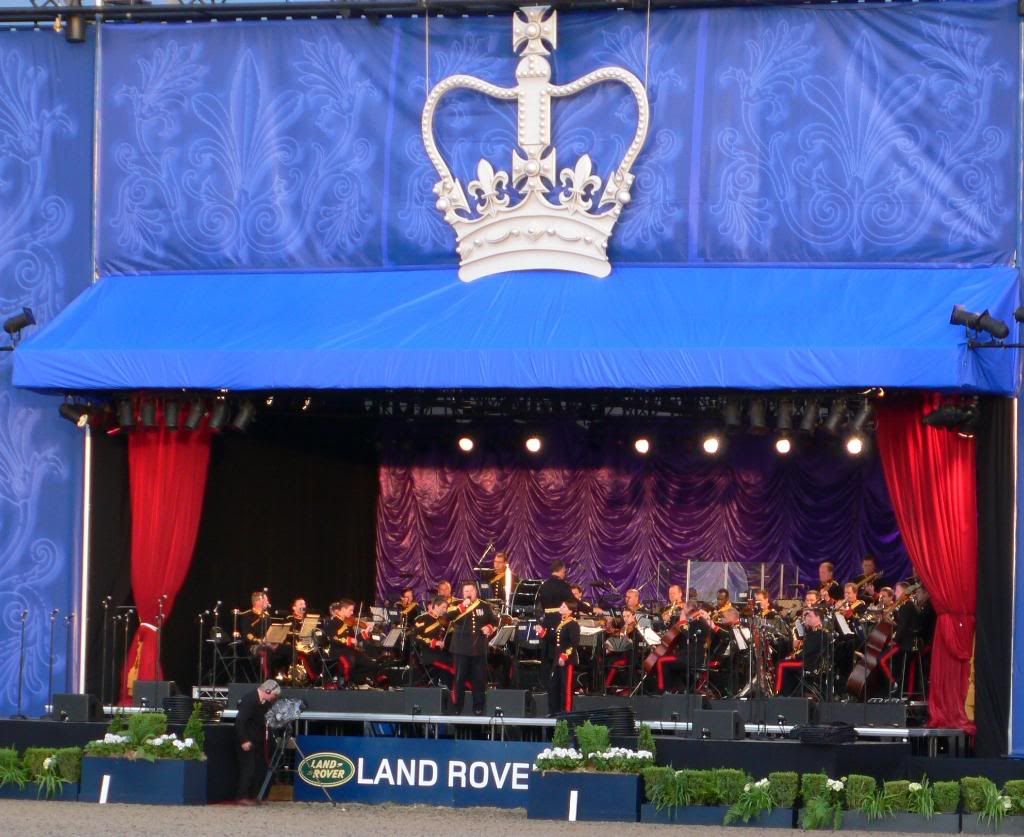 and one for tanks, horses, cavalry, marching bands, artillery, dancers, soldiers and hovercraft: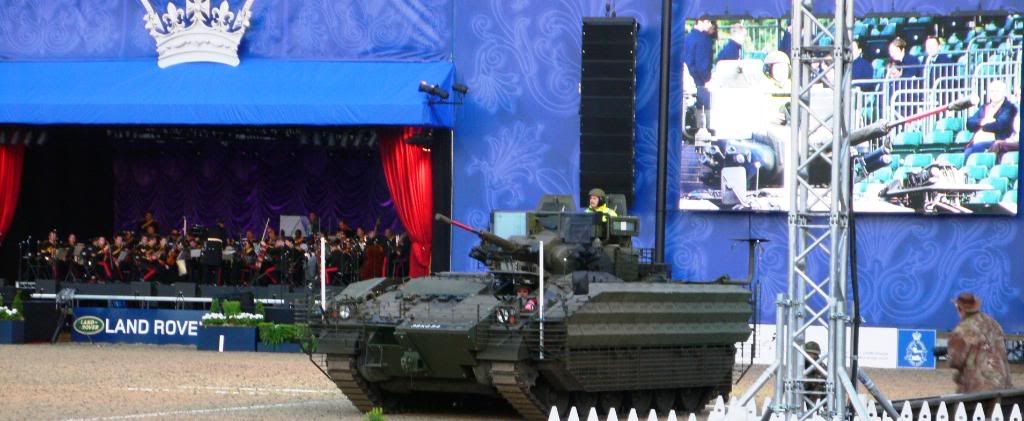 After a few 'warm up acts' the event kicked off with a military band. I'm afraid that this is all a bit vague. Programs were not available and my military band knowledge is a tad sketchy. So rather than get it wrong and insult these fine troops I would rather simply be vague. Anyone who can fill in the details, it would be very welcome.



Suddenly the marching band was gone and the arena was filled with horses:

Not just horses but, horses...

towing cannons!
in whirling, thundering formations: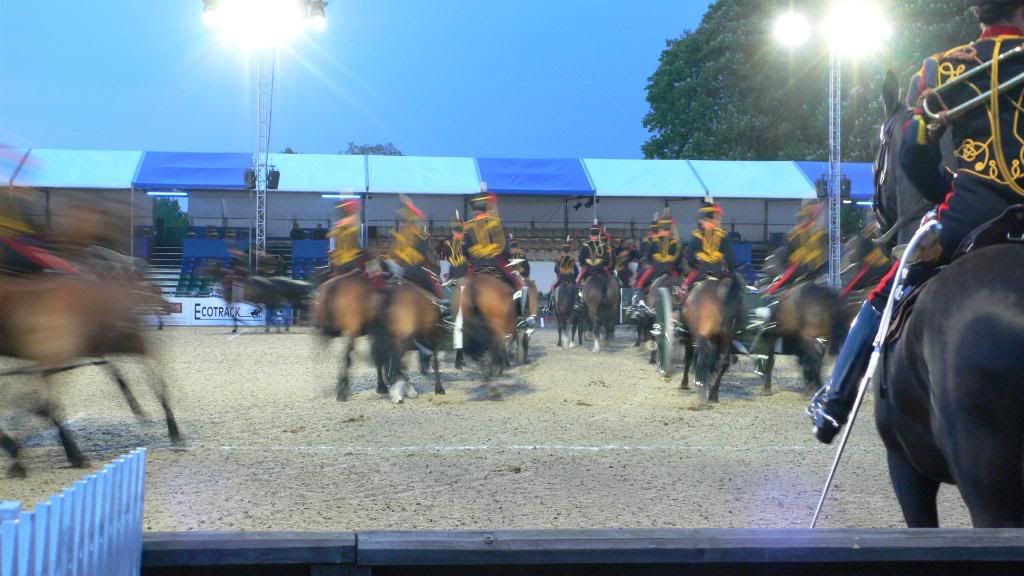 Military tattoos are, by tradition, held at night.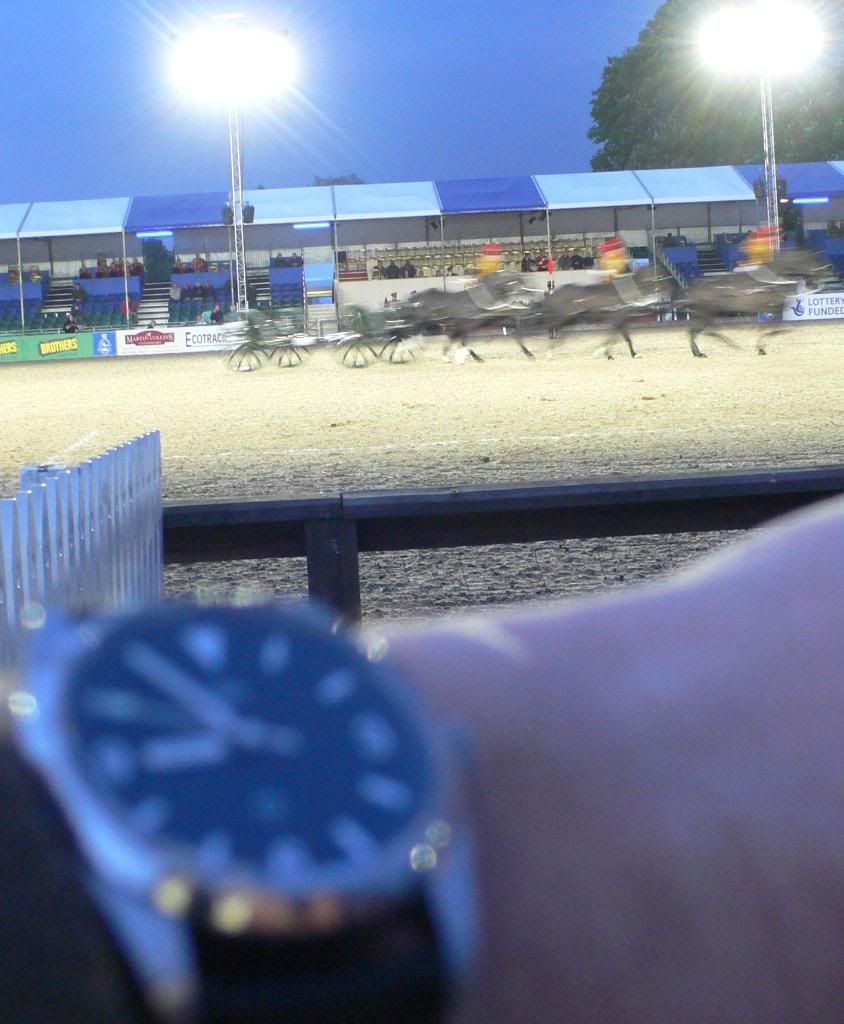 Which is no excuse for the fact that the Omlex has returned (again)
After cantering around in increasingly complex and collision inviting patterns for a while (did I mention the cannons?)

they suddenly, and I mean suddenly, paused and then there were half a dozen vintage cannon deployed and ready to fire!
Talk about rapid deployment!

then they turned around in less time than it takes to write the words:

seconds later they were hitched up and gone. It makes me fear for Napoleon's safety!

Moments later, the hellish wail/delightful tone (delete as applicable) of bagpipes struck up...

and increased in intensity...
before finally fading away:

to be replaced by what was, for me, the highlight of the evening: the cavalry!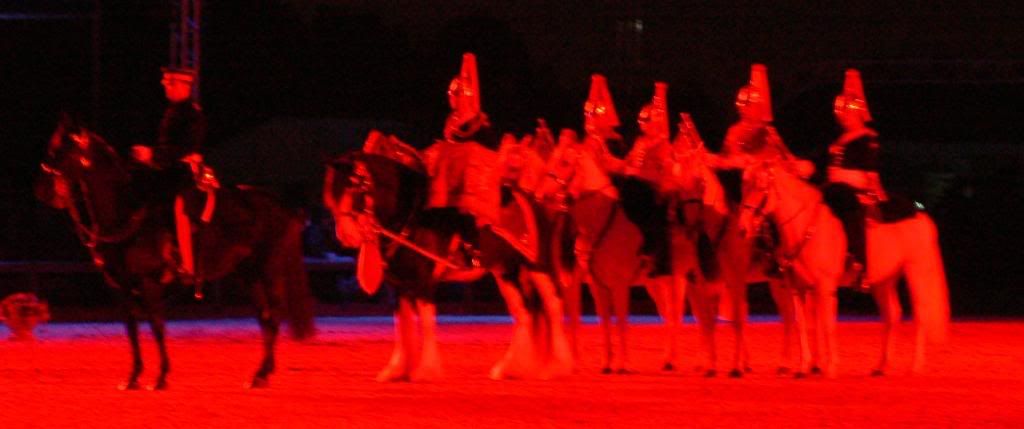 By now it was fully dark and so my poor old camera was struggling to deal with fast moving shots in low light. However, it gave rise to some lovely inadvertent images.
The skill in handling the horses was astonishing:

whether just standing around giving your horse a rest:
being used as an obstacle by your comrades: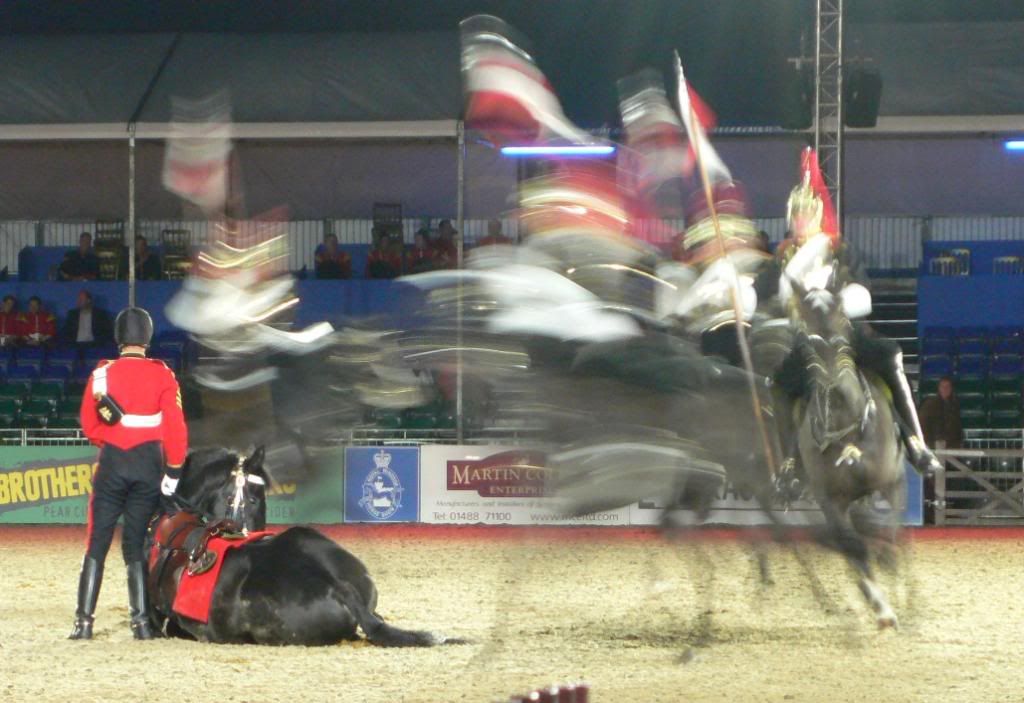 galloping the length of the arena in a full charge

or standing on the back of your horse:
I have no idea what they are doing but it looked fantastic:

One of the disadvantages of being directly opposite the Royal Box: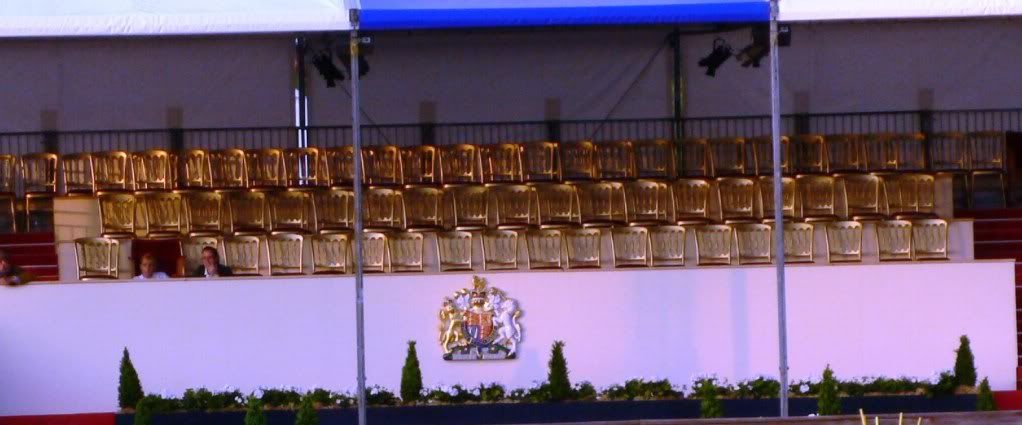 was that pretty well everything happened backwards for us.

and then they were gone at a gallop to be replaced by a Dutch drum and drill display team who I swear were photo shopped such was the precision: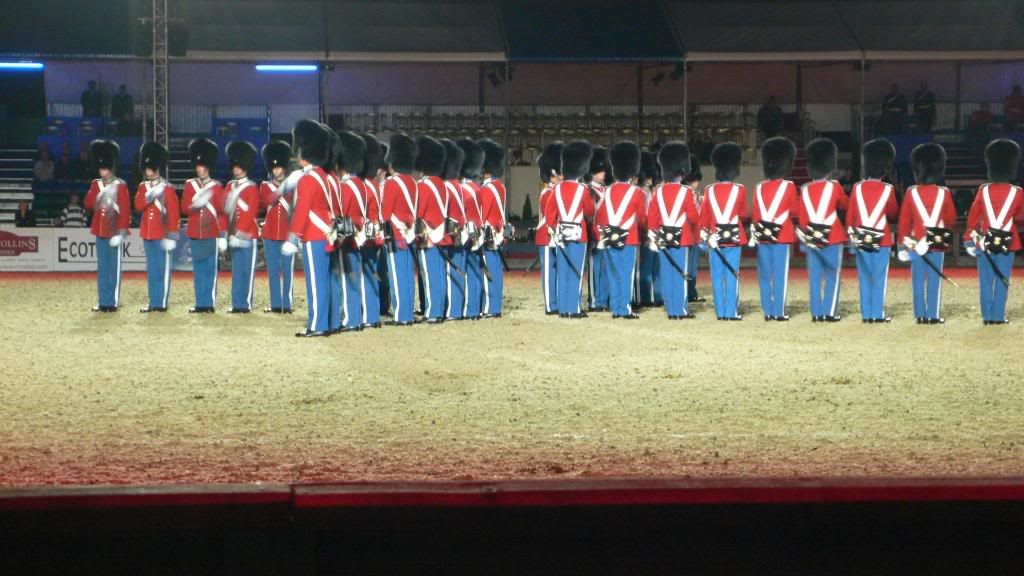 Just when I had reached the point of thinking that I had slipped into some sort of highly orchestrated timewarp the lights went out: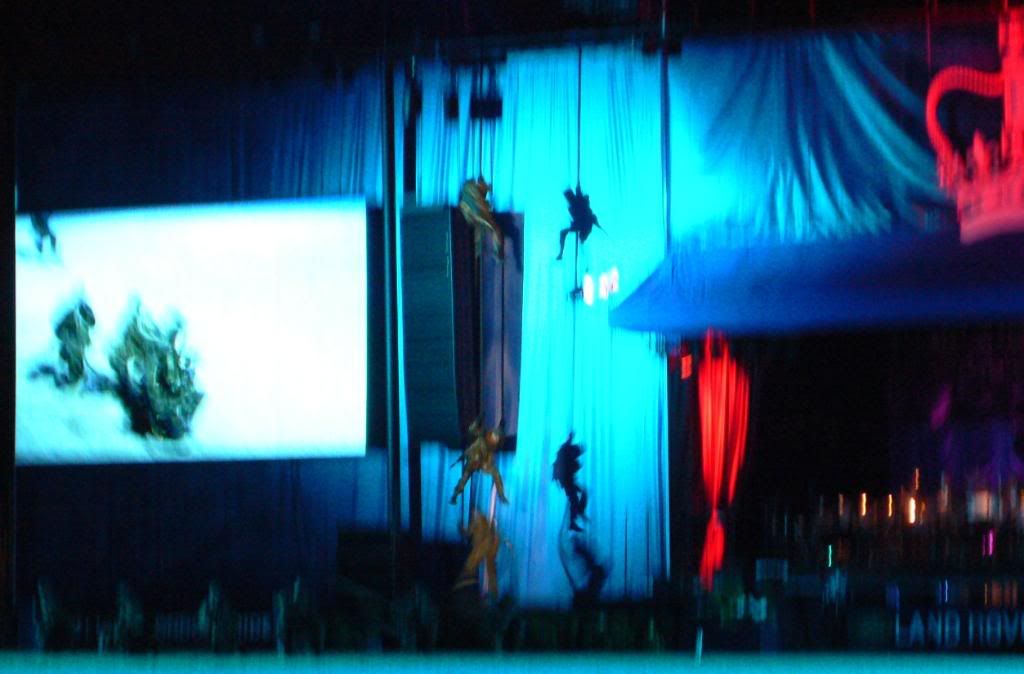 as the Royal Marines arrived:

with a combat hovercraft!

This is a concept I had a little trouble grasping: a hovercraft that is designed for combat. I took a hovercraft once as a child and I have to admit after that experience I never imagined hey wouldbe used for anything beyond mass regurgitation experiments. but here it is:

disgorging an ever increasing number of troops before dissapearing with a litheness that caught me out rather.

just in time for another equally fine marching band.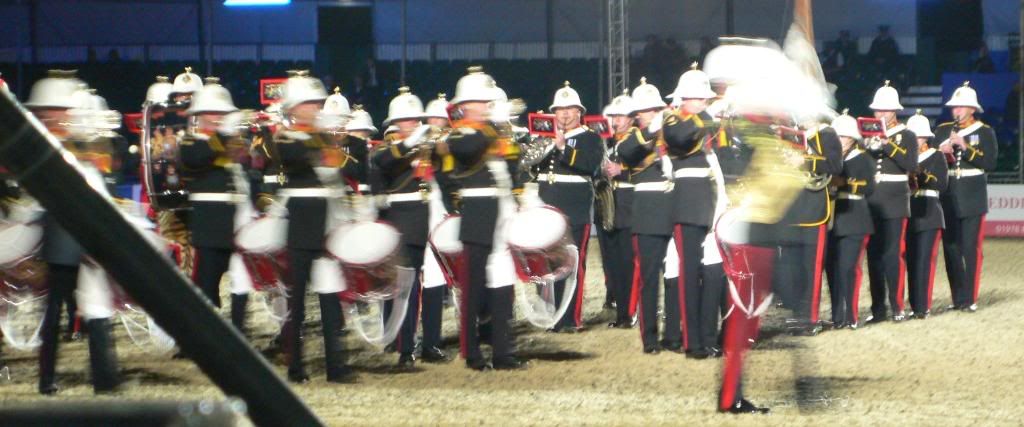 At which point, dear reader, my camera ran out of juice. However, the rest of the evening was equally splendid and I really do recommend it to anyone at all.
Comments welcomed.