Discussion Starter
·
#1
·
A couple of years ago, I signed up to get help figuring out which Accutron I wanted. See the thread below.
https://www.watchuseek.com/showthread.php?t=87375
Since, I picked one up and replaced the one that grew legs.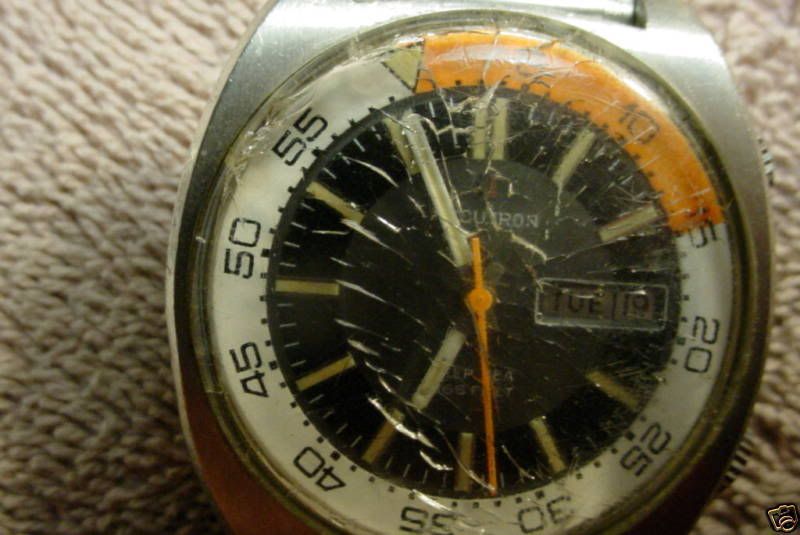 N0 equals 1970 which is what I was looking for.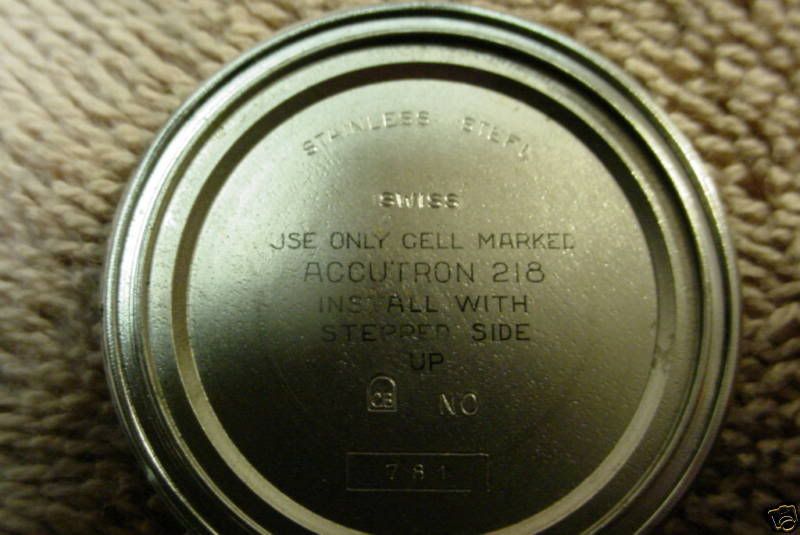 Ballerina caseback is always good.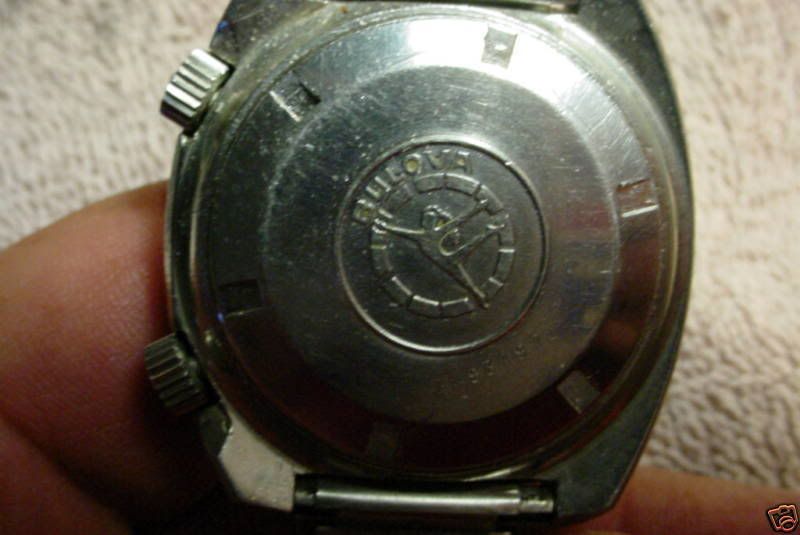 So I bought it.... but I'm getting ahead of myself.
Before I was born, okay a year before but who's counting, my dad was in Vietnam. While he was there, he purchased a Bulova Accutron Deep Sea. When I got out of basic training, he passed it to me.
I ran around Europe and the Middle East with it on my wrist.
Fast forward to 2005. I had a break in and it was stolen. (I hate theives :cursing
Now, I talked to Pop about it and he said he bought it in late 1970 or early 1971. I decided to get a 1970. Now, I could have gone 1971, year of my birth, etc, but it didn't feel right.
Where was I.... oh yeah. So I bought it.
I located a watchmaker with a NOS crystal in stock and off it went. Told him no polishing, just a deep cleaning, service and crystal.
After a long wait... it's probably been a year since I bought it, it's back. To be honest, I had to send it back for warranty work. Hopefully, it's back for good this time.
Beautiful dial. Who'd have thunk it under that brown crazed crystal.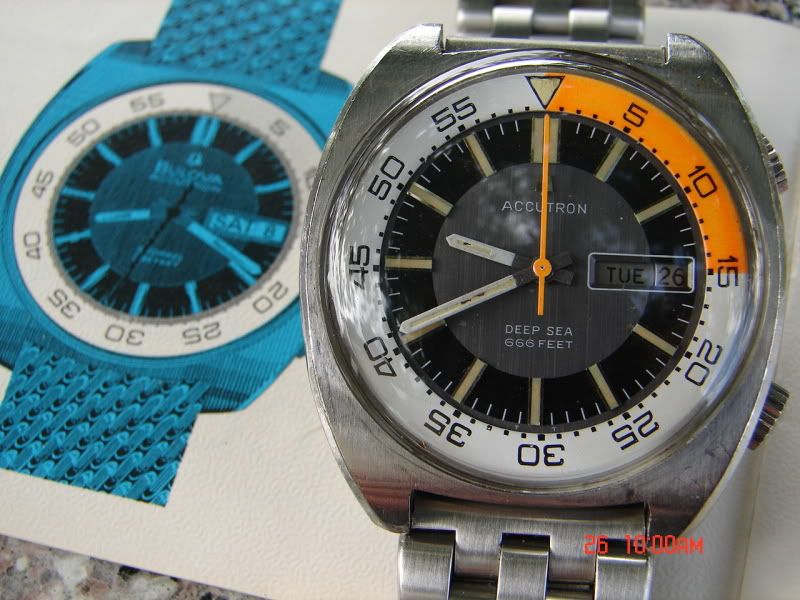 Oh, Pop had kept the manual, too. It shouldn't surprise me, he keeps all of the manuals for everything he buys.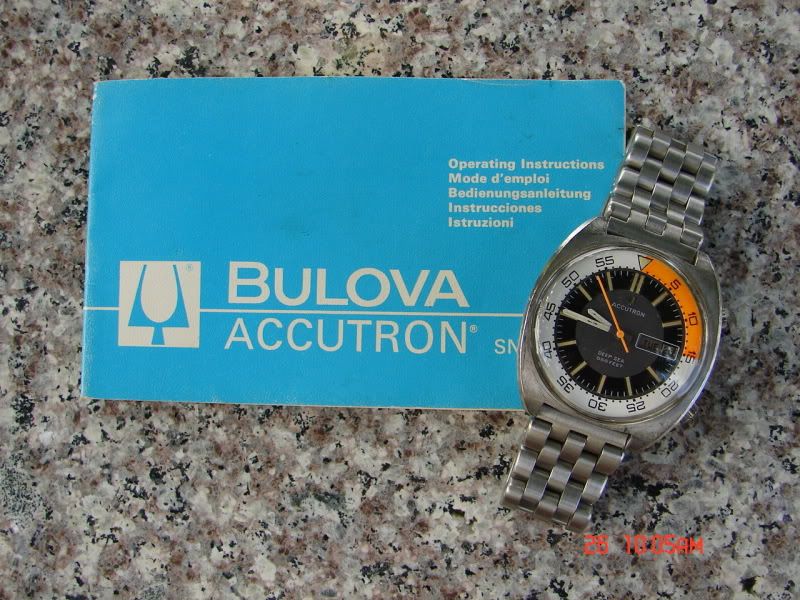 Dual signed crowns.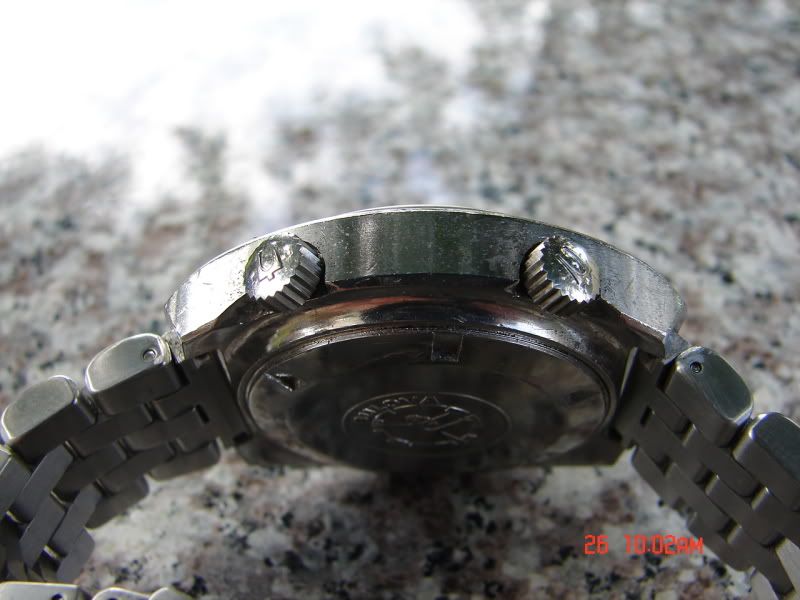 Ballerina caseback cleaned up nicely.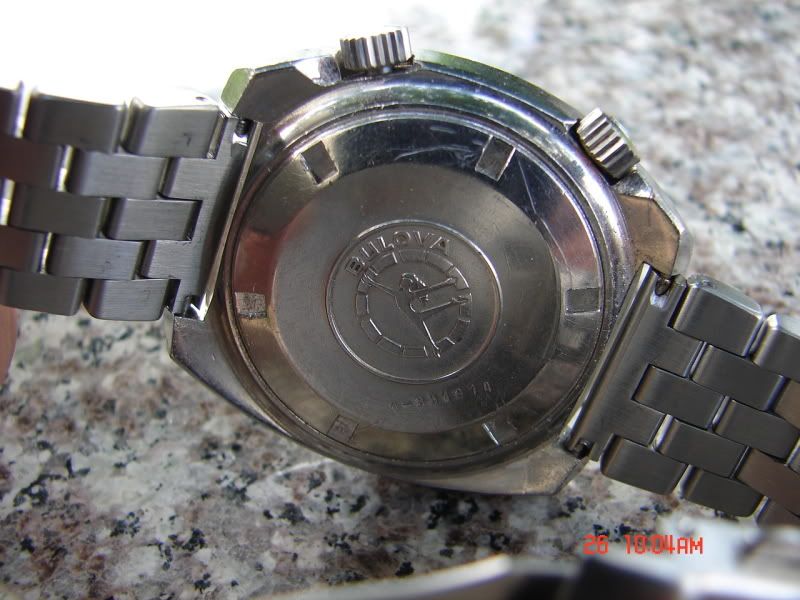 Looks pretty good on a Watchadoo bracelet.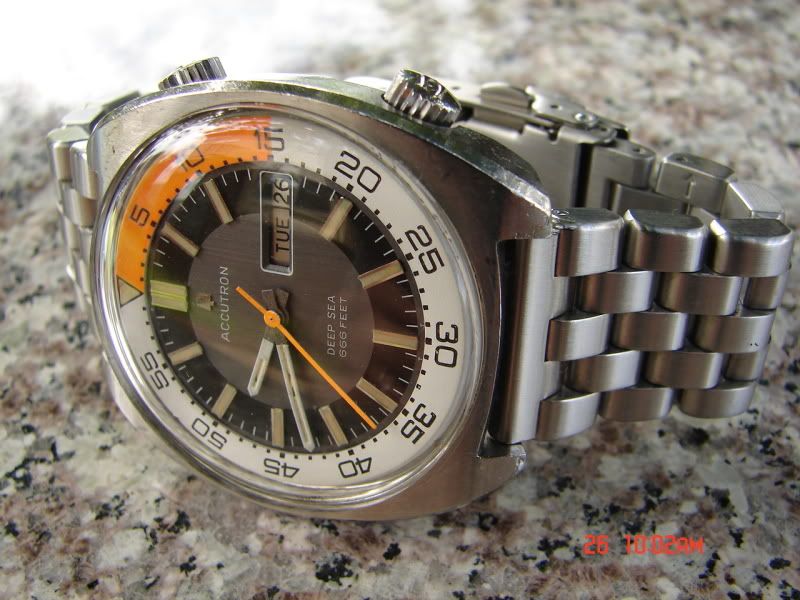 Just another because this watch is so photogenic now.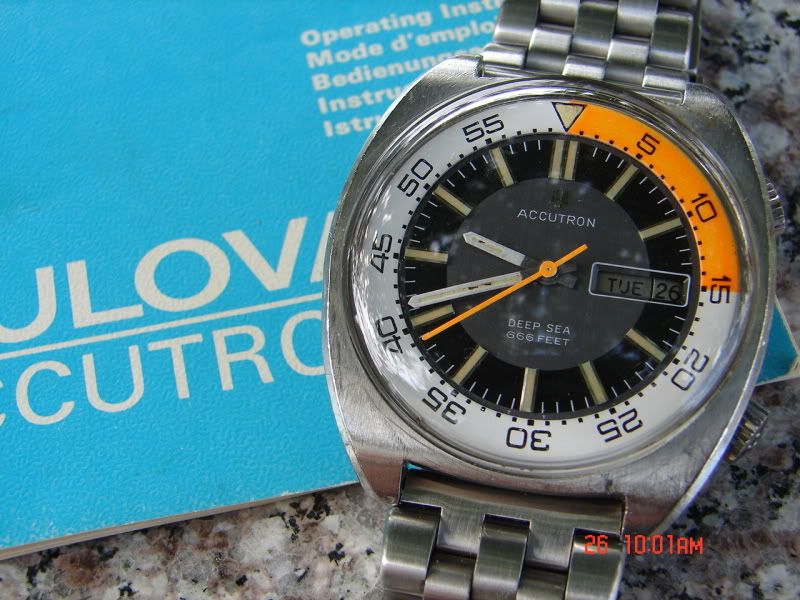 And the obligitory wrist shot.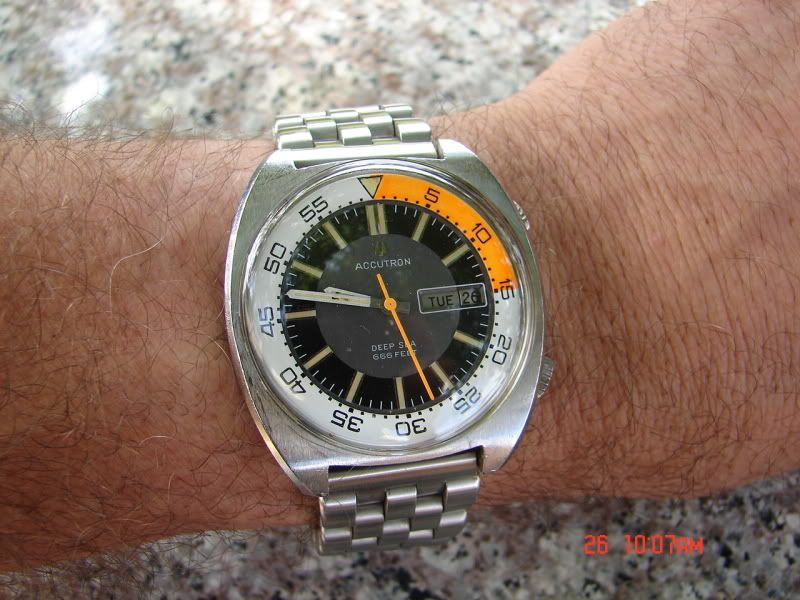 End result, I'm thrilled.
Enjoy.