Since I'd put the Great Wall on my "been there, did that" list, and was very happily back in the Lishi Hutong, I was in a wonderful position to really enjoy the next couple of days in China (as long as I didn't dwell on them being the last days for this trip.)
Joel Chan (bless him) had once again very kindly made arrangements for me to meet a solid VCM and Chinese watch expert, and in Beijing that expert was the recent and welcome new WatchuSeek member Li Wei who is, among other things, the webmaster at China's Watchleads.com watch forum, and a highly respected long-time VCM watch collector and horological authority in Beijing.
But first, my time with Li Wei was scheduled to start at about 3:30 in the afternoon, so I had time to get to the Da Liu Shu flea market and Mr. Cao's shop there in the morning.
I was looking forward for a couple of reasons: Mr. Cao had always been very friendly when Martin (martback) introduced me to him last visit, and also because I needed a couple of watches repaired. It was a real pleasure to bring some repair business to Mr. Cao all the way from the
AMCHPR in Canada. Some of you may remember that the AMCHPR had been sent a Hanzhong watch by WUS member OilersFan...
...and also an ST7 mechanical wind by Kungfucowboy...
...both of which had arrived (as they'd been described to me before I received them)
needing some repair to be in the best working order.
So here's photos of Mr. Cao working on the watches...you can see the Hangzhong staged for repair next to where he's working.
...and some photos of the market that morning.
Next stop meant returning to Lishi Hutong to meet with Li Wei who arrived promptly at our arranged time and here's a shot of our first moments together in the courtyard of my hotel, kindly taken by hotel staff.
The very first thing I noticed because I'm highly trained ;-) was Li Wei's immediately drool-inducing watch: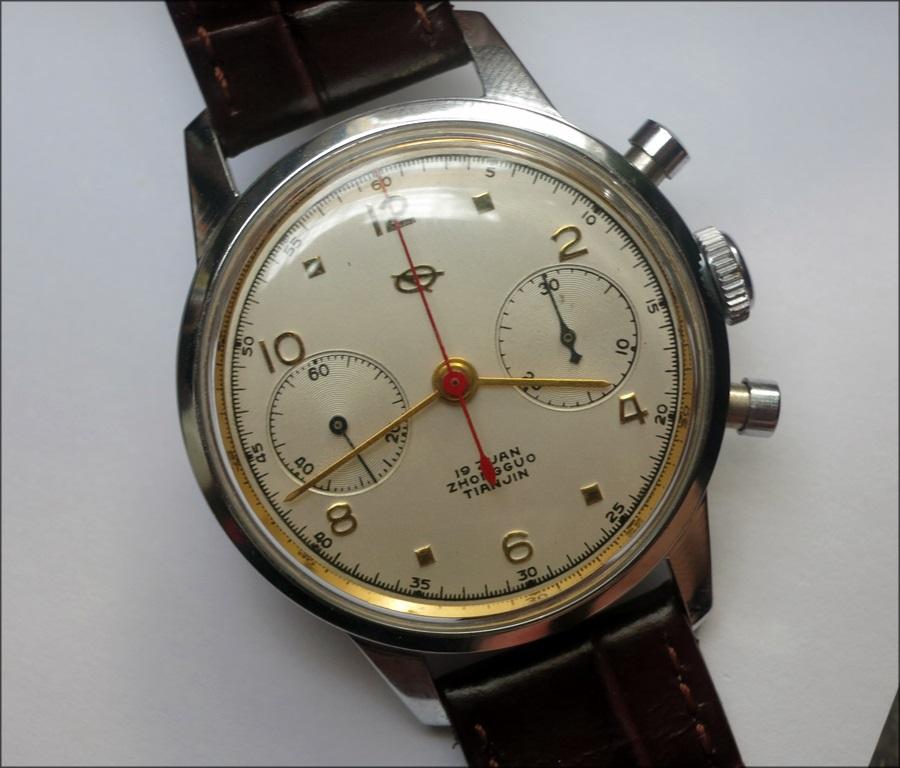 it's a '63 Tianjin PLAAF chrono, and I could tell at an instant's glance that it's an original. It also contains a very finely finished movement with full factory markings, and LiWei tells me it's "ST3" and the only one of this version.
Photos: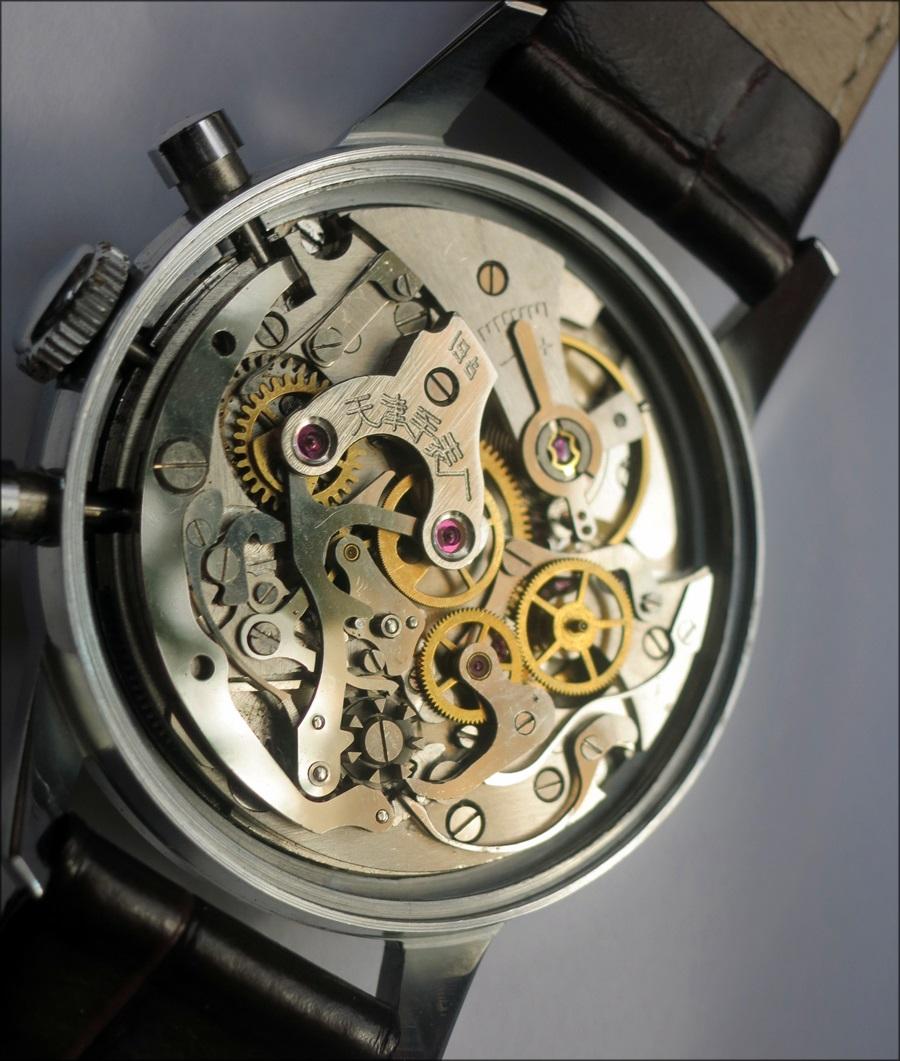 (...and a Tsinlien HK Sea-Gull 1963 movement from WatchUnique for comparison)
Now, if you look closely in photos to follow, you might see that LiWei is wearing two watches, another watch on his right wrist. That comes later ;-)
(NOTE: The photos here and in the next Beijing post with Li Wei and me are from
the same occasions as LiWei's post at WatchuSeek.
...
Our next stop was the Beijing Watch Factory flagship store.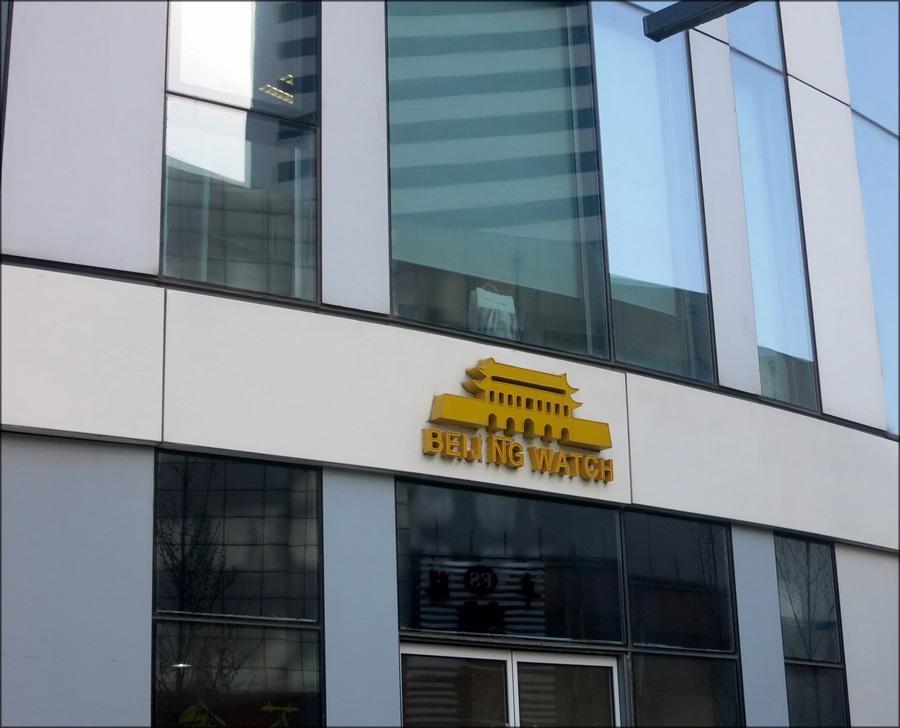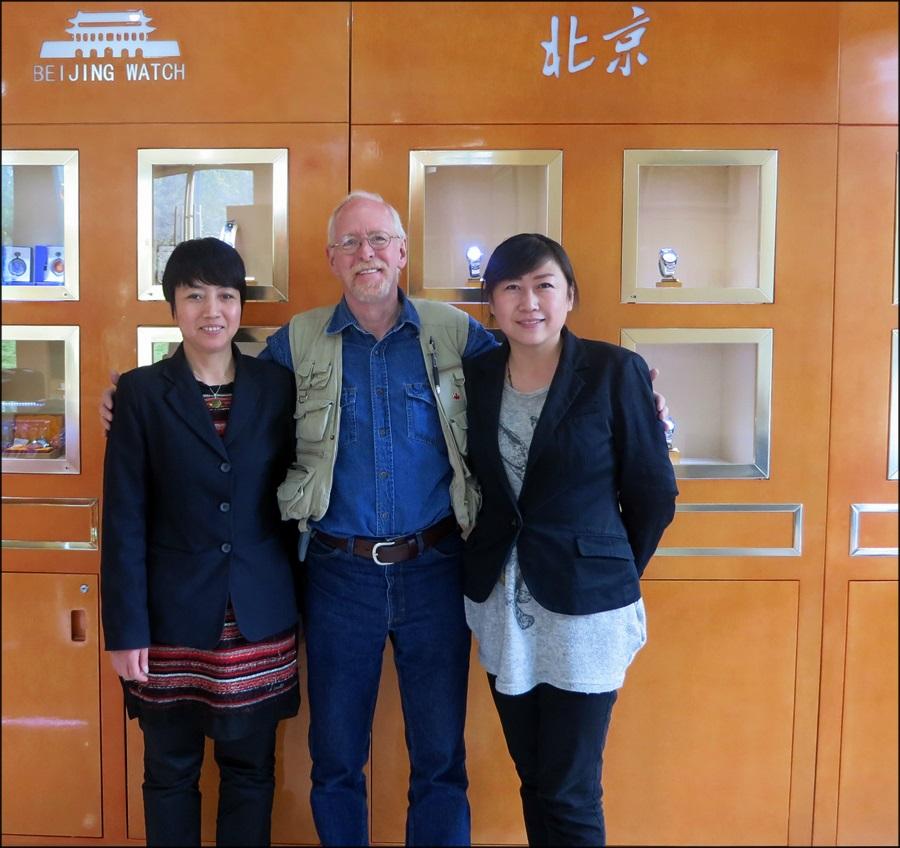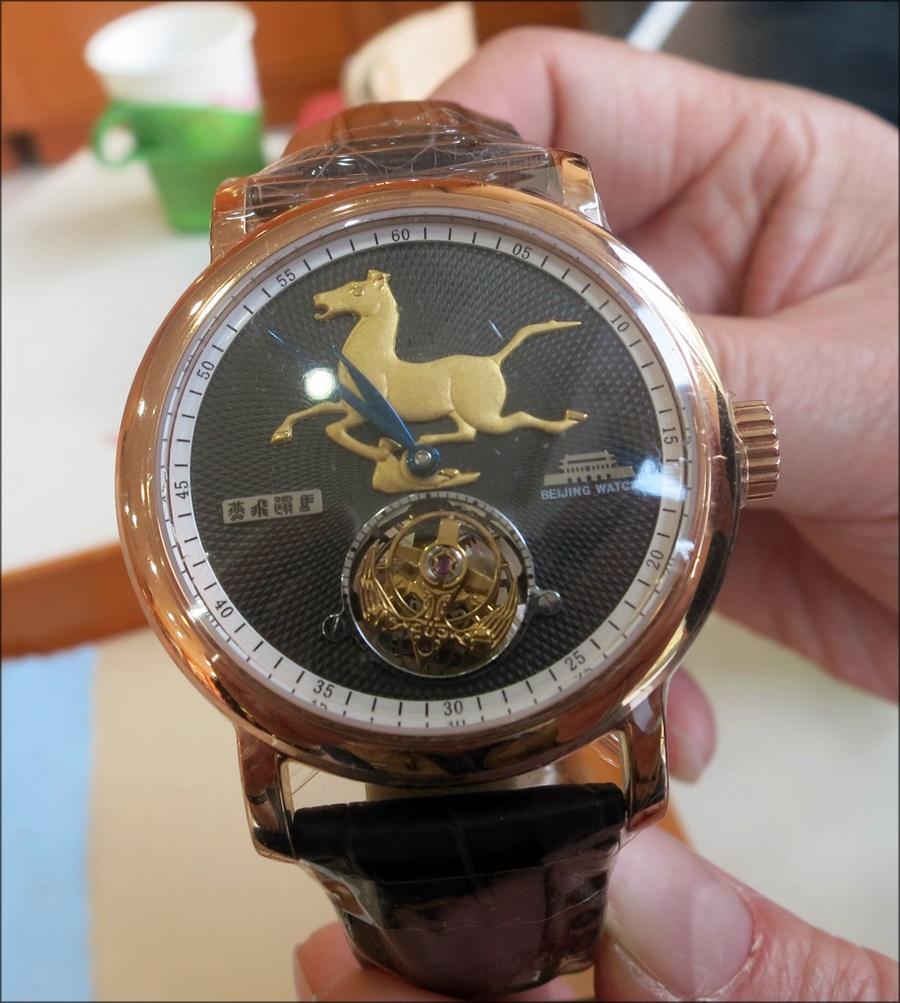 ...where I noted in an earlier post that I purchased this:
from earlier_18
...and here it is being wrapped for me
The next stop was very close to here: the Longio store which is in a different section of the same building (Sanlitun SOHO, Chaoyang District.) Here's Li Wei discussing with Longio's Mr. Chen Yanchen, and the "proof of good time" phot with LiWei, Chen Yanchen and myself.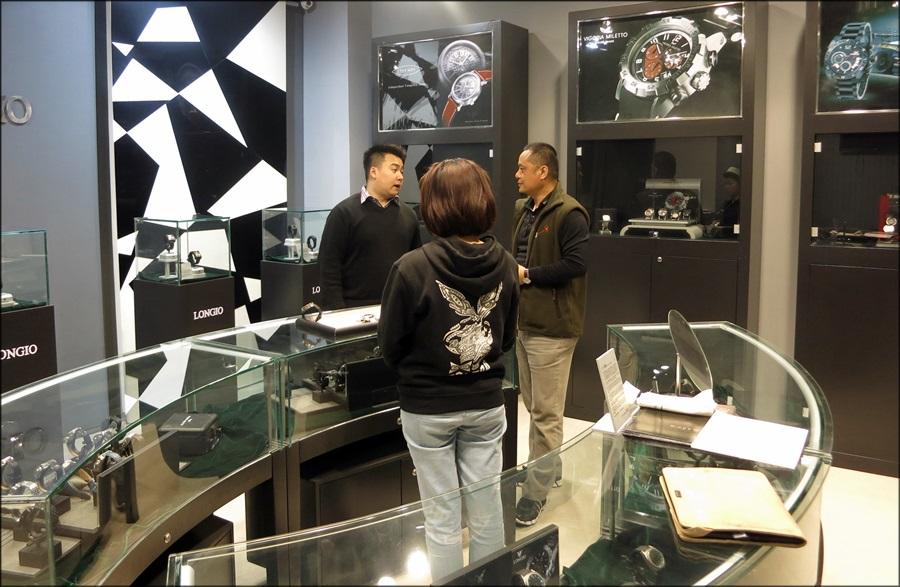 Longio's offerings are -- not exclusively, but for the most part -- aimed at a decidedly different demographic than BJWAF and it shows in many of the Longio offerings. Remember that 2nd watch Li Wei is wearing, on his right wrist? Here it is:
And here's the same model on a different strap and my wrist, and then the caseback: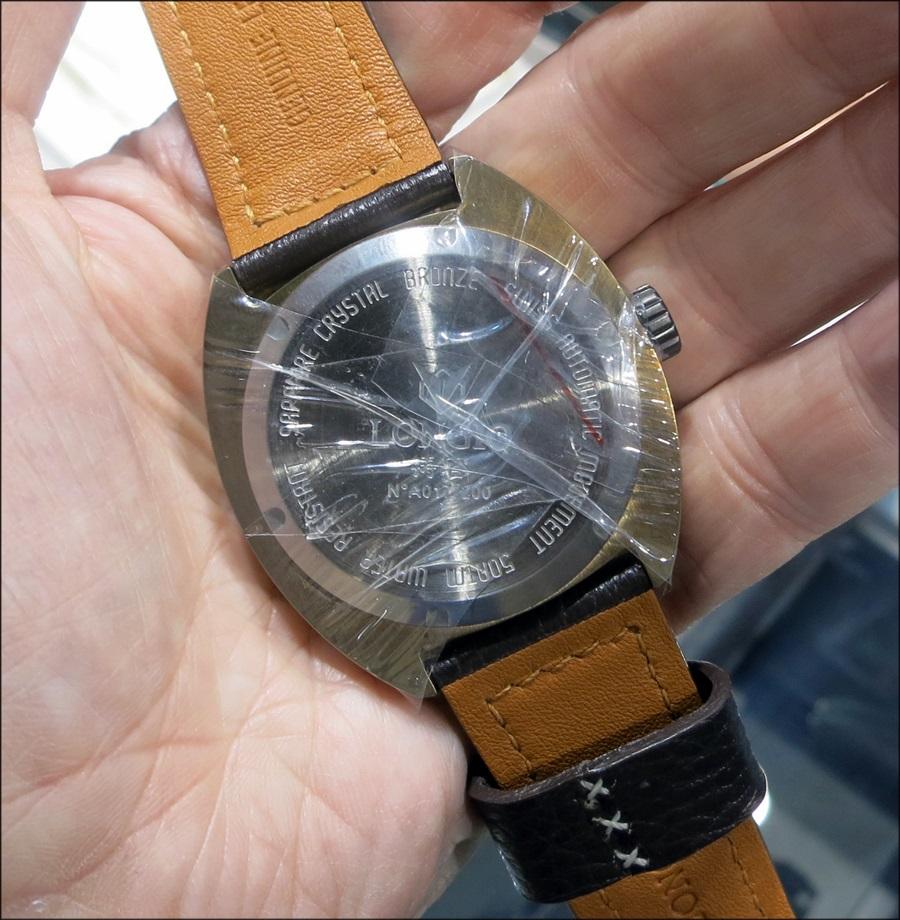 (You'll also notice that many Longio watches run Swiss movements). Here's more of the Longio watches I was allowed to handle and/or try on: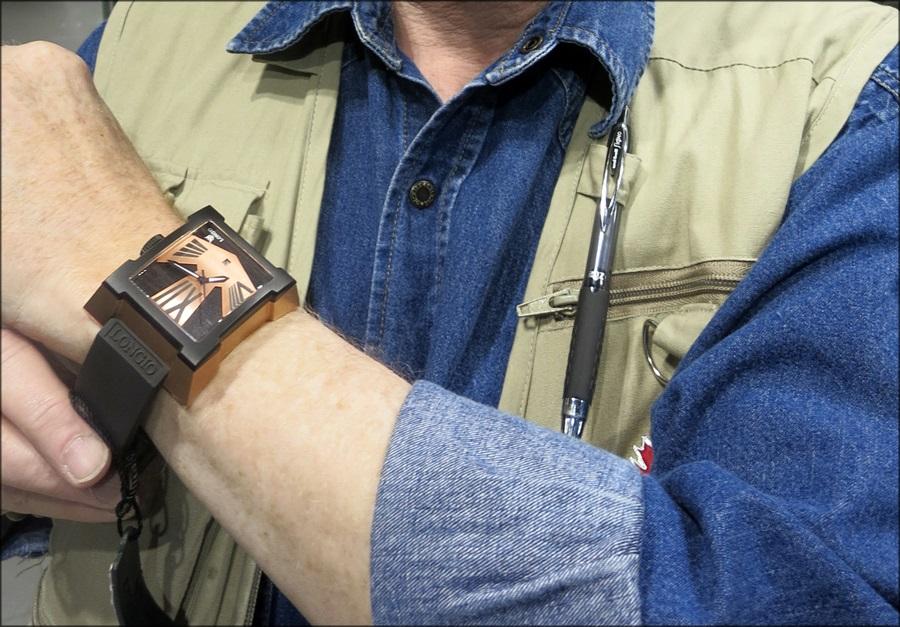 Heh...note the fuzzy, well-armed wrists in the top left corner of this shot
Chen Yanchen, Li Wei and the customer service staff discussing while I play...
(I love this tourbillon...it's heavy and solid instead of formal and fine, and for some reason most designers have opted for dressier tourbillons. There's a place for both. I'll say this: nothing about the piece felt fragile.
Very soon, a complete and terrific change of pace.
Last visit, on my last full day in Beijing, I'd very happily chanced upon a real watchmaker's shop. (Photos from the last visit):
This place was obviously more than just a retailing; this was serious watch country with obvious history
Baoshihua Gold on the Dongsi Bei Da Jie
And, I'd been treated beautifully by the person running the shop at the time. It made leaving Beijing even harder :-( but for a watchlover like me, it was also like stumbling on a goldmine eye-candy store. I was going to revisit the shop this time...
...So I was very pleased --and a bit surprised at the synchronicity -- when Li Wei told me he wanted to take me to his friend's shop, and then told me his friend, the store owner, was Liu Shuli. I recognized the name.
I'm pleased to introduce Liu Shuli, shop owner and master watchmaker, as a very good-natured, gracious and generous host.
And his store is a wonderland for watch and clock lovers...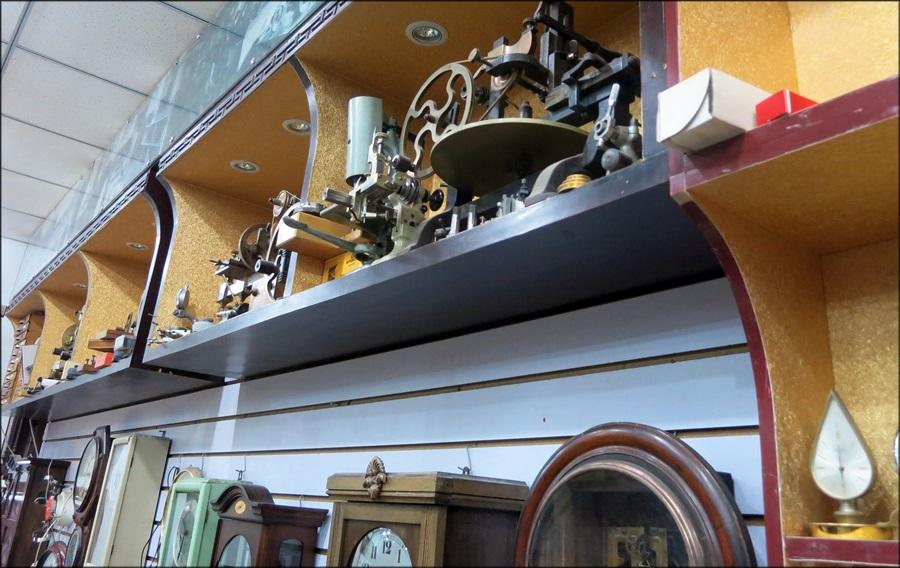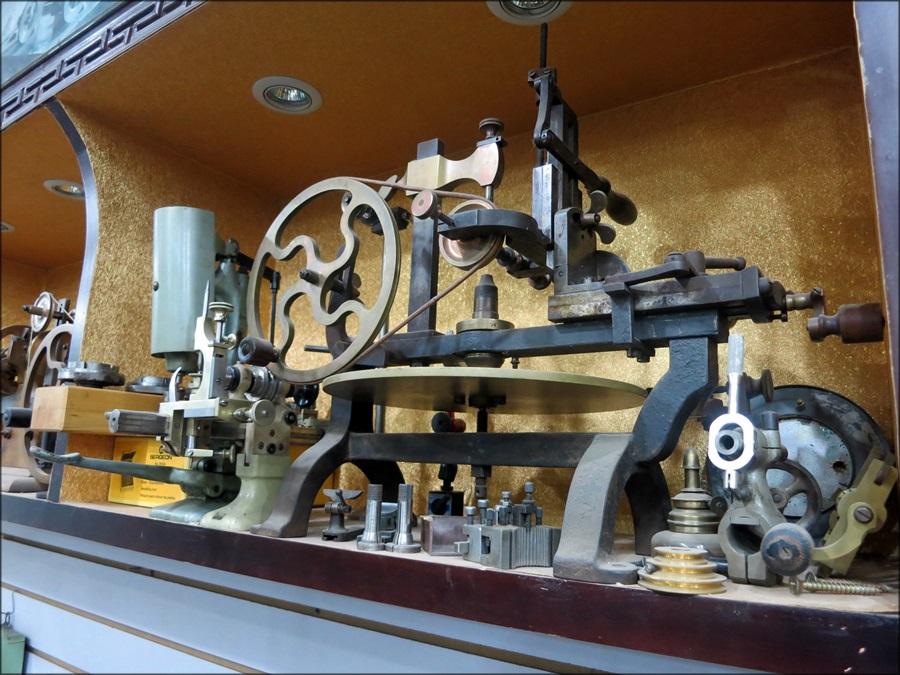 The next two photos are Australian born Steve Greenhalgh, engineer and clockmaker and his clocks. Steve is a resident clock and watch maker (and machinist) at Liu Shuli's shop, and has been for years. However, it's Steve's day off so he and I won't meet until tomorrow.
The next while is gonna be drool city for VCM ephemera collectors, as Li Wei and I follow Liu Shuli to the a back area of his shop...where I was shown this treasure house of VCM backstory...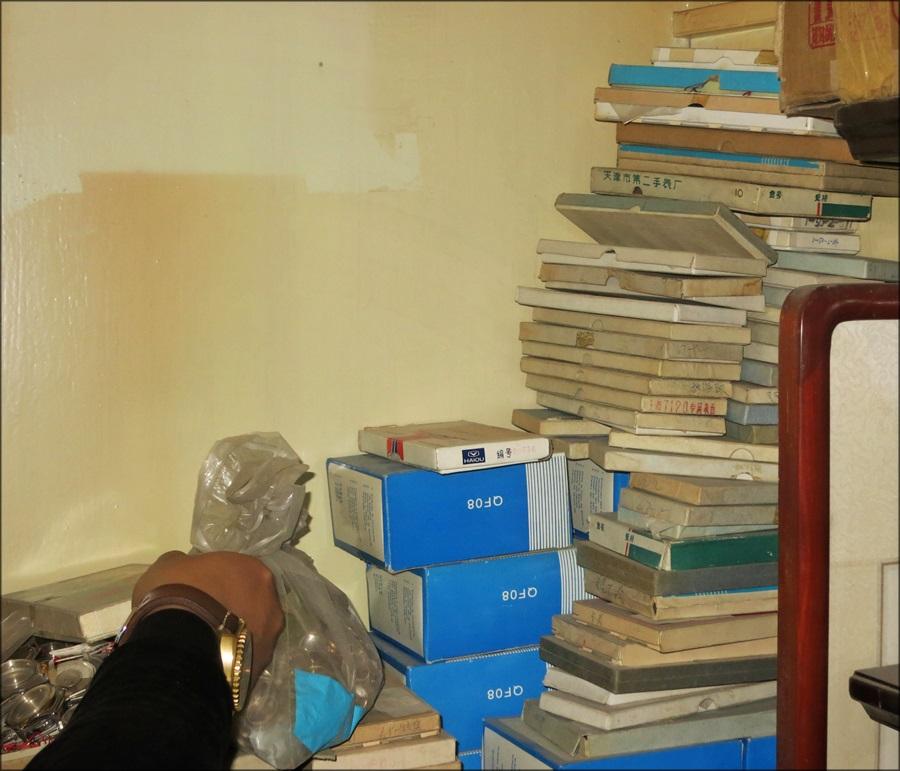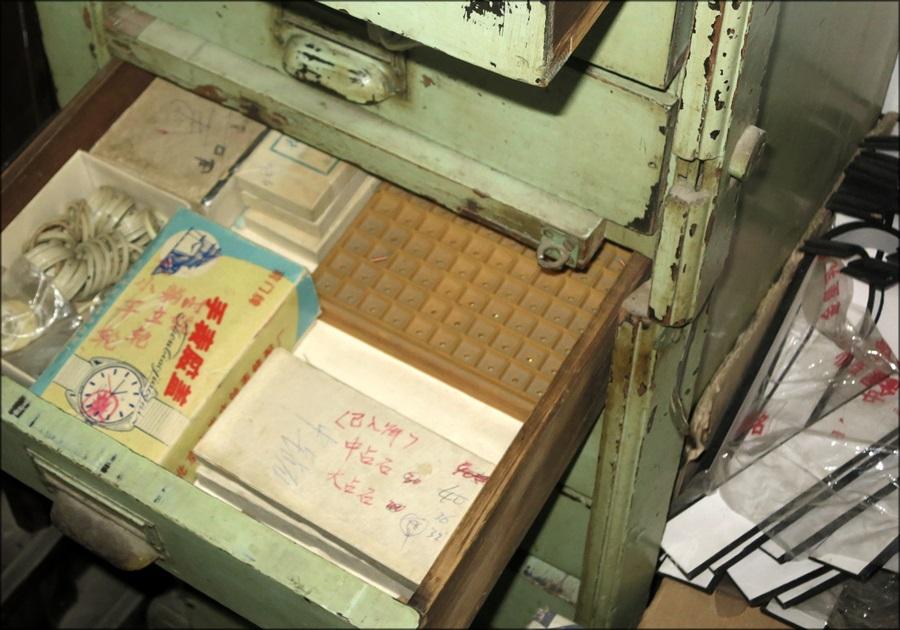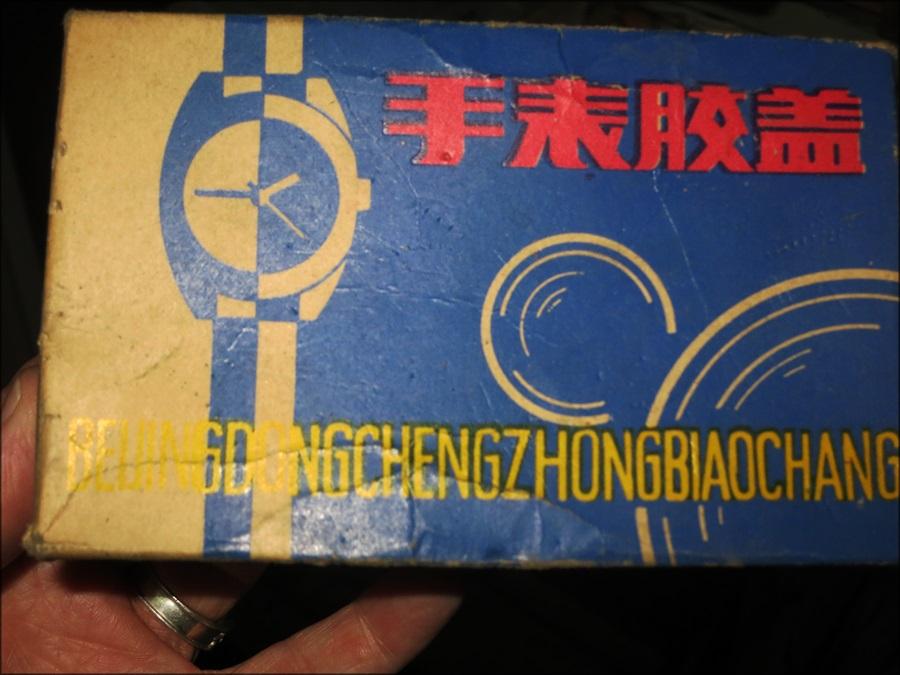 Here's a peek at the business's reference library. The shop does a very good business as one of Beijing's best known resellers and repairers of Swiss and German as well as Chinese and other vintage pieces.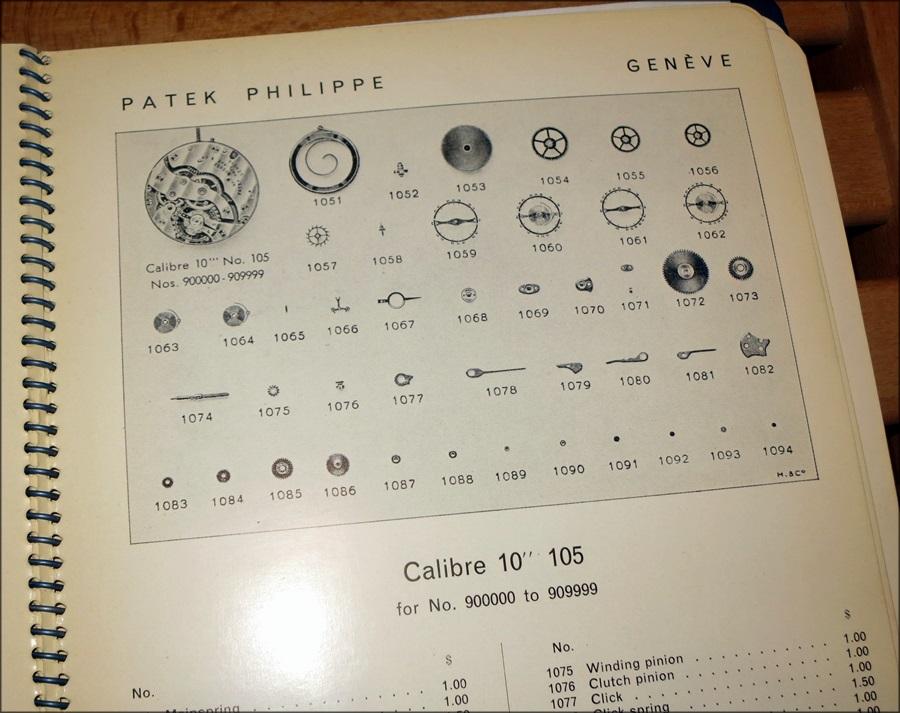 And a peek at a couple more bits of mechanical cool toolness
The evening ended when Li Wei, Liu Shuli along with a good friend of theirs, and I went to a somewhat late dinner. Li Wei and I made arrangements to meet the next day for more exploring...and for a meeting with Steve Green, the builder whose clocks you saw earlier.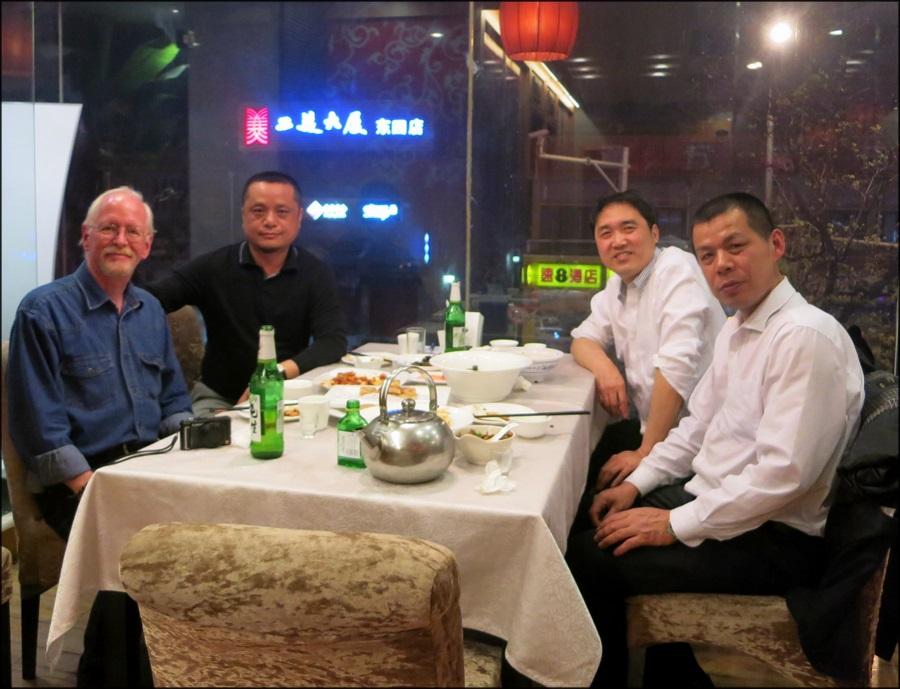 It was a pretty busy ew hours from 3:30 to about 11 PM, on a very warm, lightly breeezy Beijing spring day. This post is already almost 80 photos long so I'll wait till next post to tell more about my, among other fun things, the meeting with the very inventive and highly sociable Steve Green, resident watchmaker at Liu Shuli's shop, more about visits to sellers and collectors at Panjiayuan, and more gracious generosity to the AMCHPR.