I arrived in Zhengzhou by Air China from Shanghai on April 10th, and had arranged to meet with an English speaking guide named "Sky" and a driver the next day.
Unlike most of the time when I go it alone, or with friends, I chose to use a guide since transportation from Zhengzhou to Guoliang is a bit complicated and because it would also take more than two hours even direct by car from Zhengzhou, going through Xinxiang (pop: 5.7 million) to further complicate things
(more on Zhengzhou in the next post).
Getting a guide was a very good decision. Sky and his driver friend were a treat to deal with and helped make the trip as fascinating as it was. In the following shots, Sky is wearing the jacket and the driver has the checked shirt. I don't know why Sky is so serious looking in the shots; he's hilarious and great fun to be around. So is the driver. (You might see more of them in the next post about Zhengzhou city).
The day was hot and dry and I was informed this was a couple of weeks before an expected rainy season.
Here, as far as I can glean, is the story behind the tunnel:
In 1972, the Chinese government decided _not_ to spend millions of dollars making a tunnel that would replace a precarious mountain path used to connect Guoliang (high up the cliffs) to other villages and towns lower in the valley as it would assist only about 300 residents of Guoliang Village. So some villagers decided to build a connecting tunnel and roadway themselves.
As far as I can find out, 13 villagers started the project and not all of them surived (among other things, because they were unskilled amateurs using explosives) but five years later, the 4/5 mile tunnel was completed adn opened on May 1, 1977. It's two cars wide, quite steep and the exposed windows were used to expel rubble which can still be seen on the valley floor below the tunnel.
Anyways, about 4 years ago, moderator Soviet pointed me to photos of the place...and changed my life. (Thank you, Zhang!)
So here's
my
photographic attempt to convey why I wanted/needed to go there: photo overload of the tunnel, the village and the surroundings -- including stepped terraces for corn growing, right up to the ravine/cliff edge in places -- taken all day April 11th/2013 and shown in no particular order...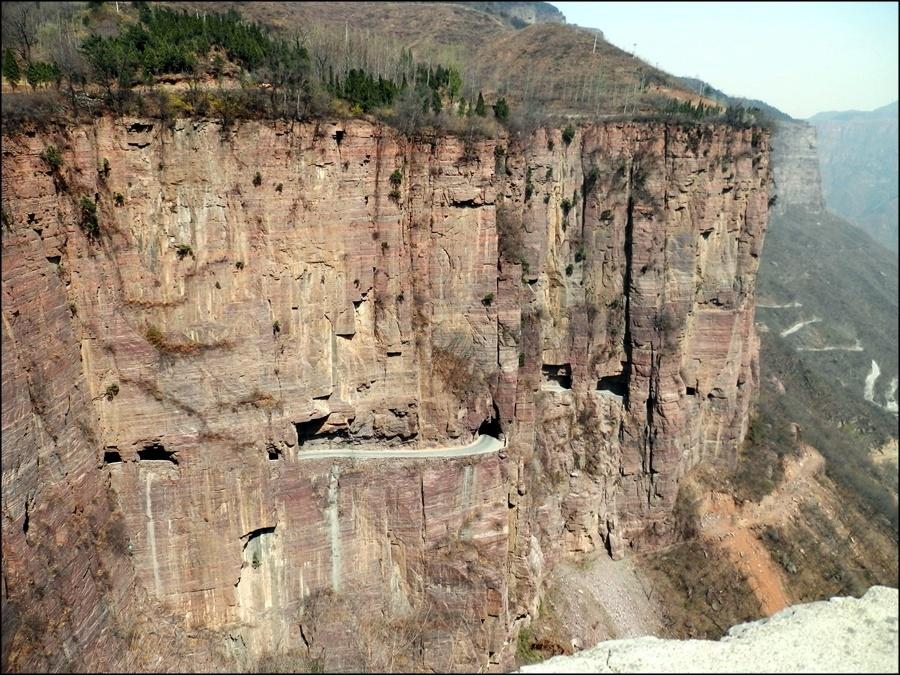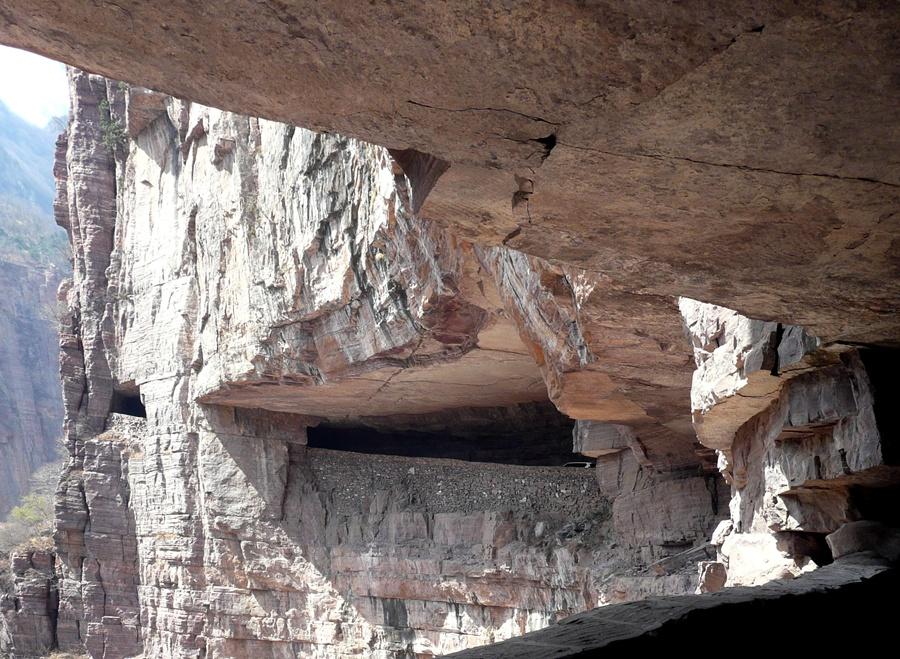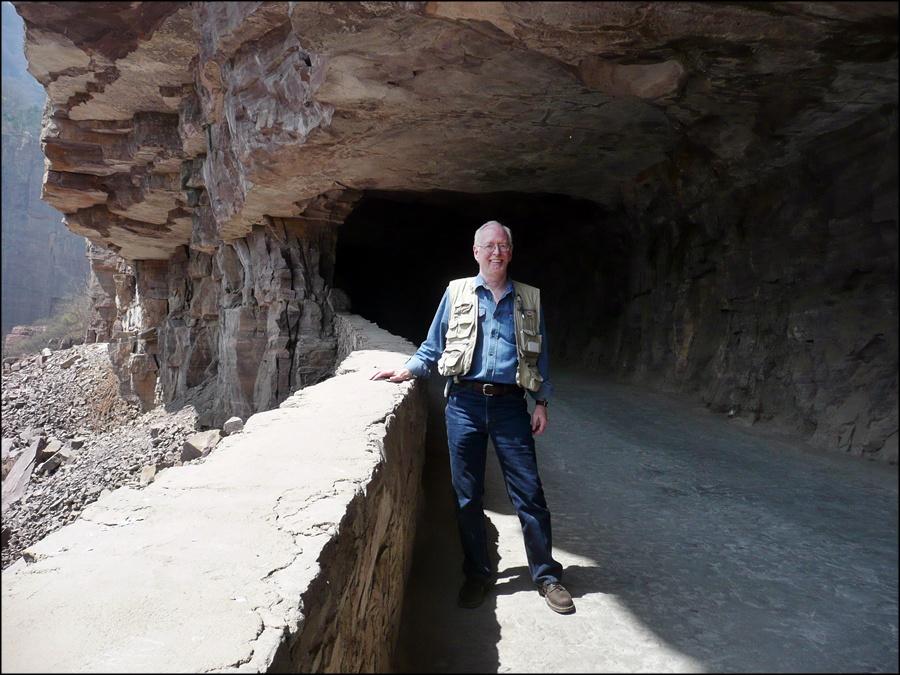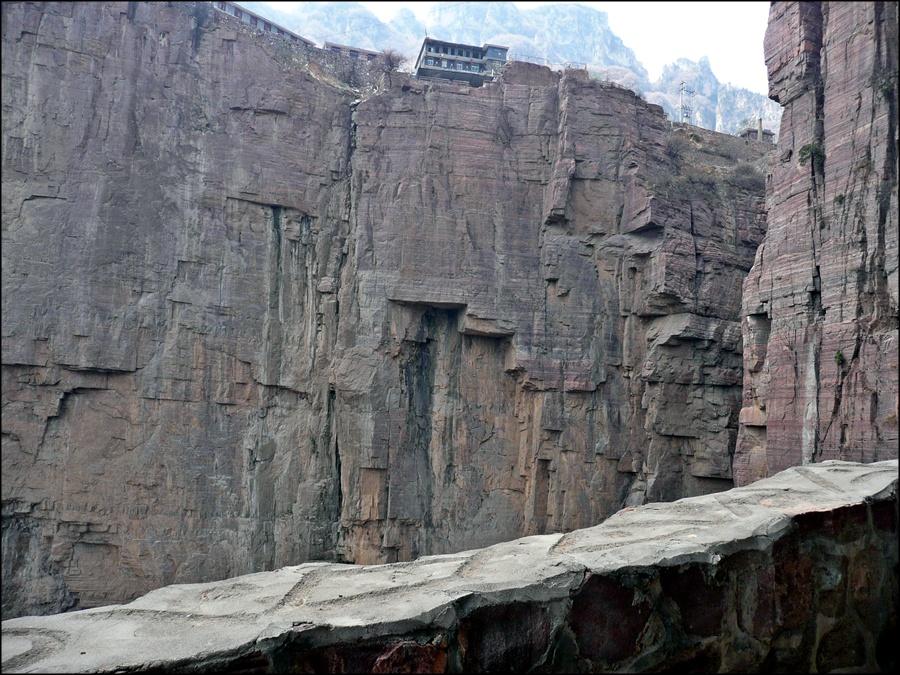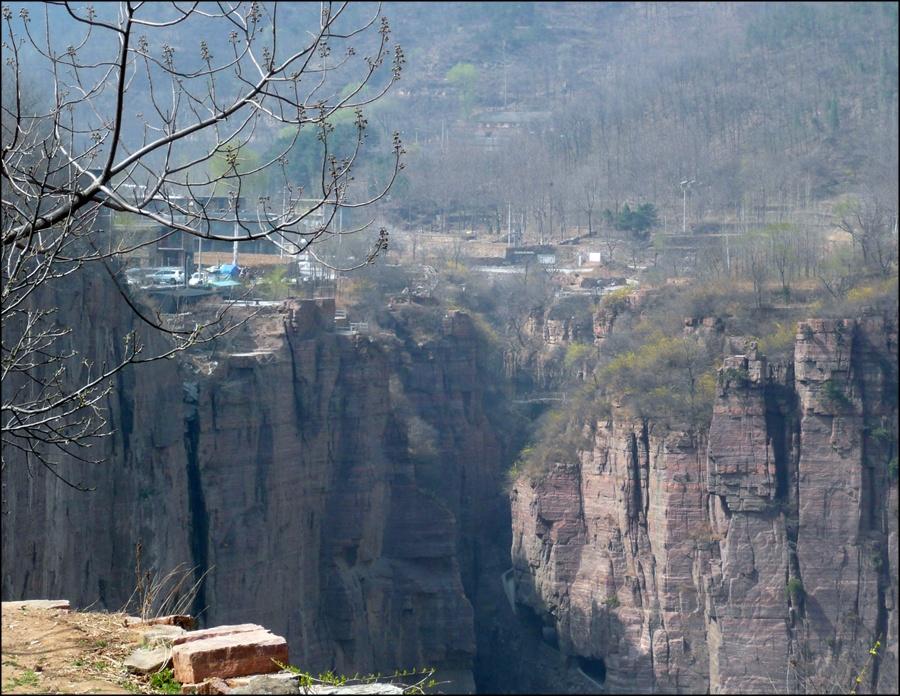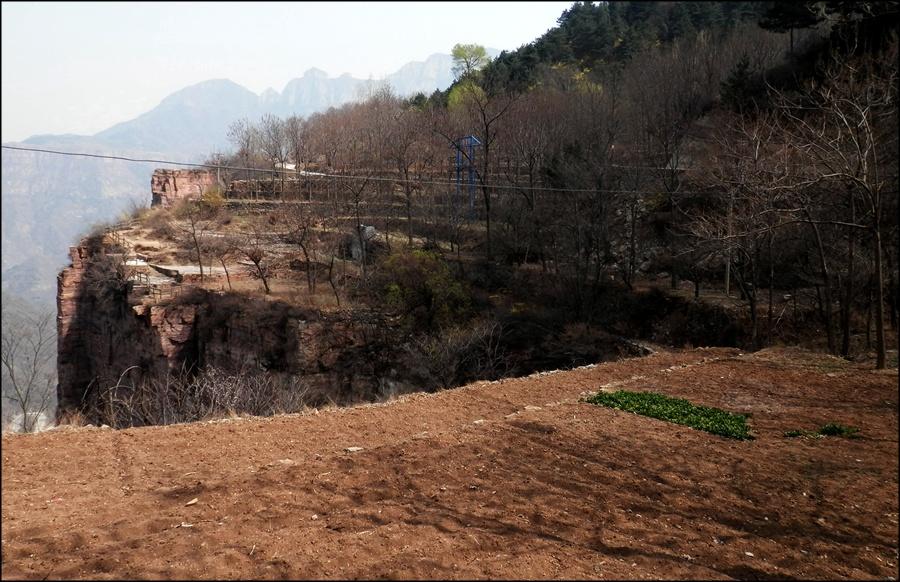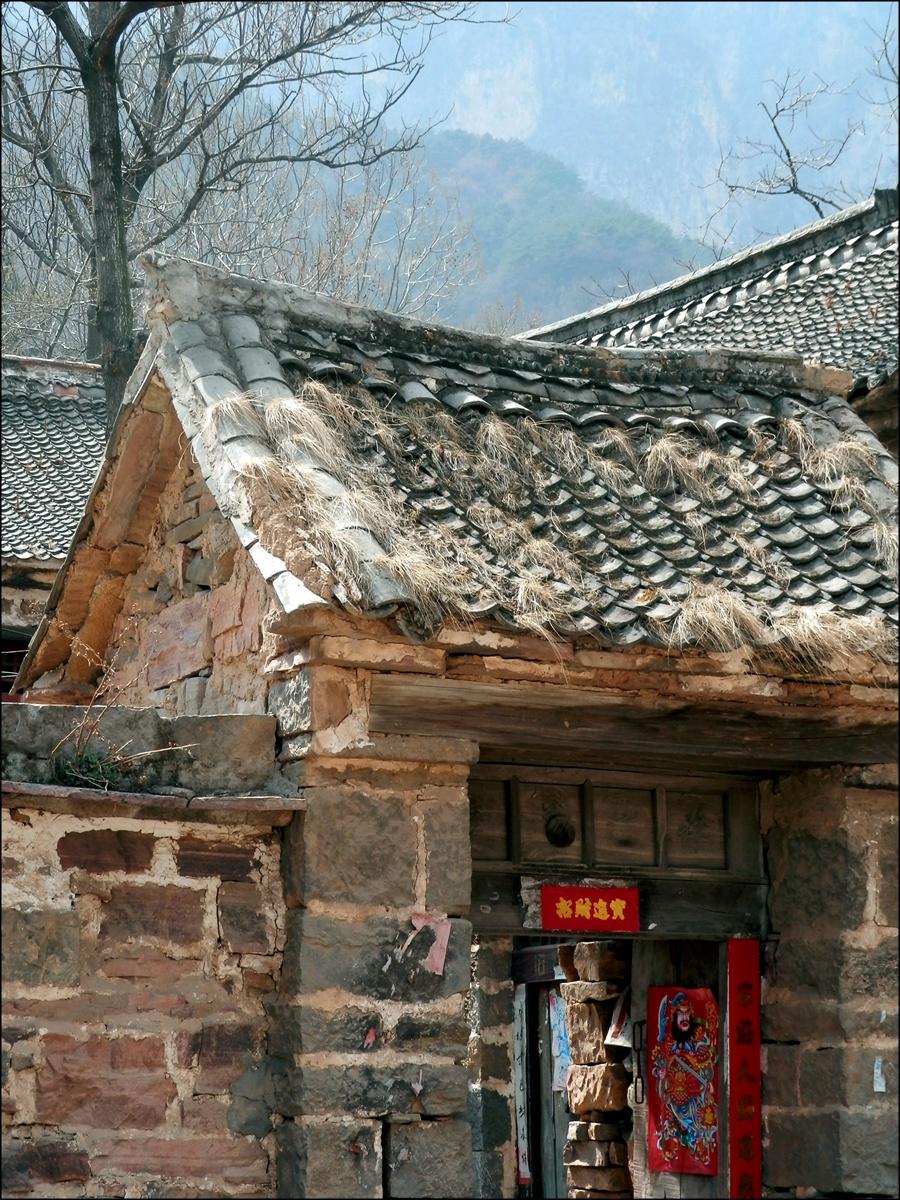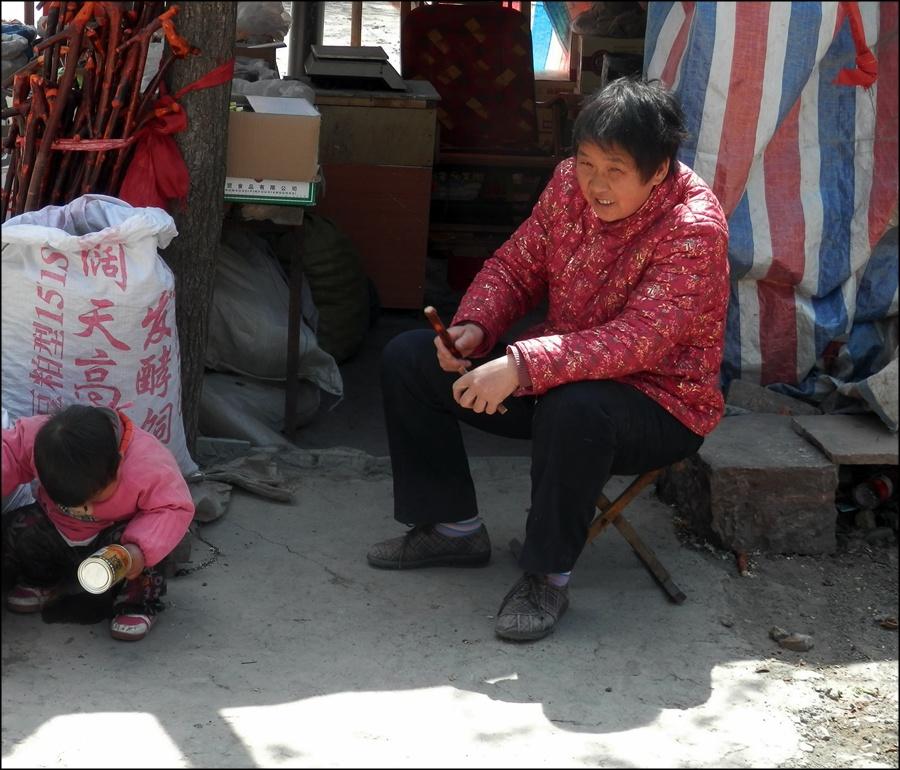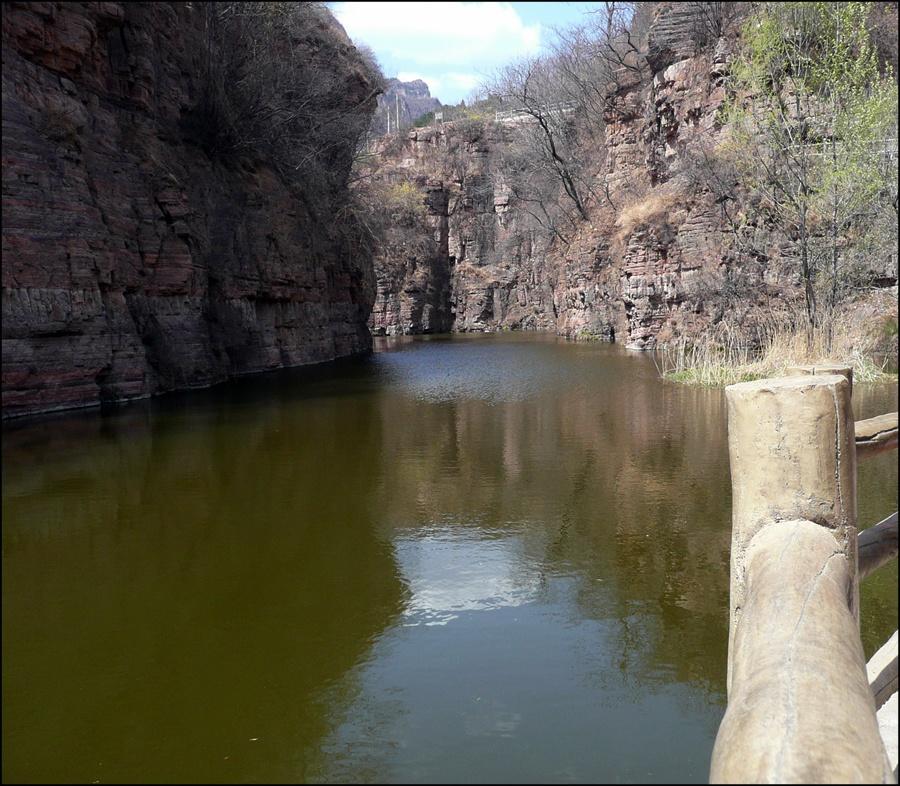 ...and that's one more destination checked off the Bucket List.
. I was in shock after seeing the tunnel photos that Soviet pointed me to; I'm even more in shock after seeing this up close and personal. It's just astonishing to me.