Some nice watches for sale -CONUS only please - The shipping is included and I never charge for PayPal fees.

My WUS references are here: https://www.watchuseek.com/search.php?searchid=7404437

Steinhart Ocean One
- ETA2824-2 movement - 42mm not including the crown - Excellent timekeeper - Sapphire crystal - Overall good condition - Everything works as it should - Includes both original boxes and the owner's manual.
This watch is in good shape except for a mark on the bezel between 11 and 12 o'clock....it's not overly glaring but you can see it.....it's more of an indentation rather than a scratch. I have done my best to show this in the photos. There is also a hairline on the bezel around the "40" mark...but you REALLY have to look for it - This watch was a daily wearer for me and the screw-link bracelet does have desk diving marks on the clasp.
The bracelet is currently sized for my eight-inch wrist and an extra link is included.
Other then the above it's a darned fine watch and I will miss it. The only reason I'm selling it is to raise funds for another purchase.
SOLD!

$325.00 shipped and PayPal'd - CONUS sales only - This will be shipped via UPS Ground Service and will be fully insured.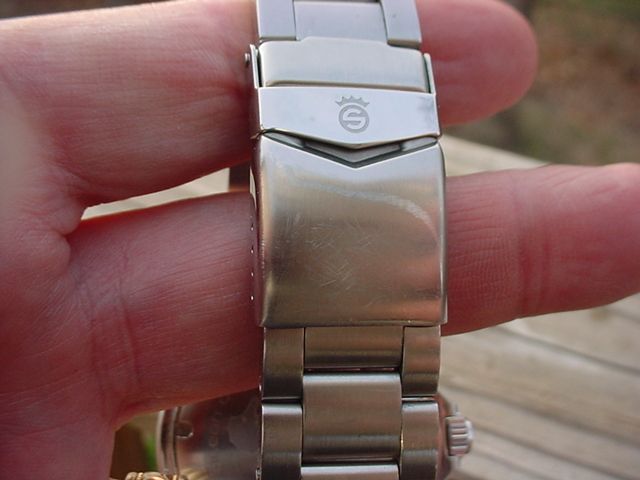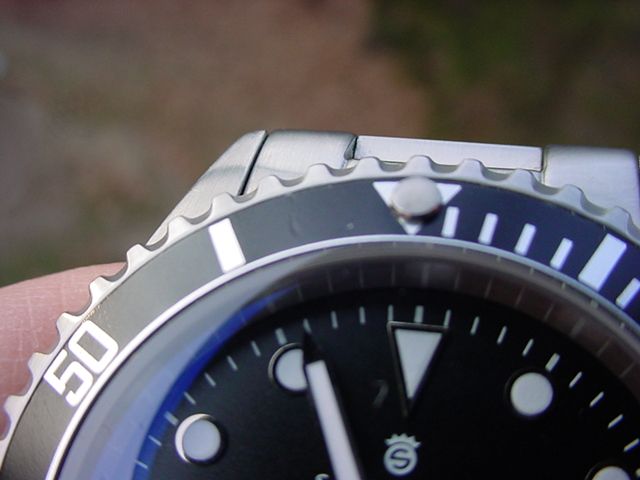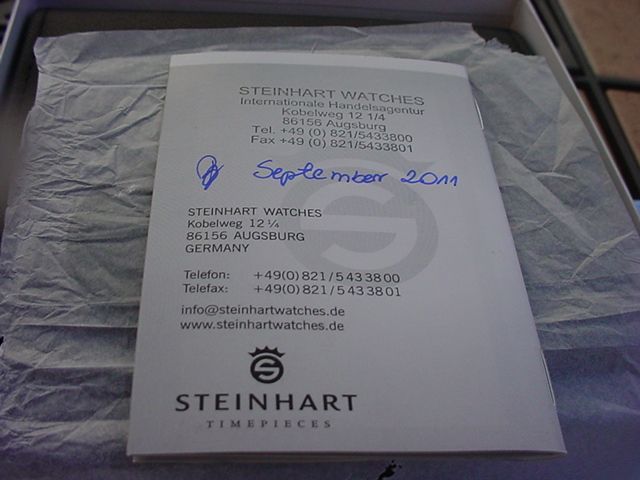 Seiko 6139-6002
- Bought this off of Ebay a while back - Runs just fine - Overall good condition for a 30 year-old watch - I'm sure it has a replaced dial....I didn't care about that....I was just going for the "look" - Chrono runs fine and zero's up with no problem - Date adjust works just fine (just set it today).
This one has a nice blue dial with a black/red "Coke" bezel.
This comes with two bracelets - The one it came with when I bought it was a new Seiko replacement bracelet that the seller provided with the watch - I also purchase (from WUS) a 19mm heavier bracelet with screw-type links - It is non-branded but IIRC the seller told me it came from Tungchoy in Hong Kong....regardless....it's a nice heavier style bracelet that works well with this watch.
$225.00 shipped and PayPal'd.
Sold in a flash!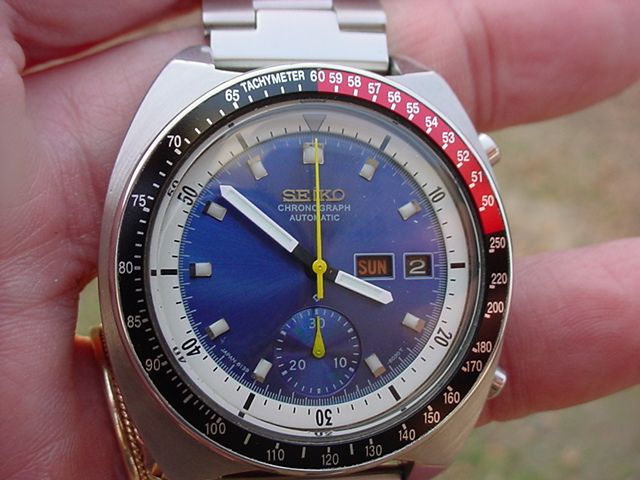 Seiko SKX771 "Black Monster"
- I just got this about two weeks ago and I only wore it twice - Very clean watch...no marks anywhere that I can see - Includes the original bracelet and all the links are currently in it (I have an eight-inch wrist and it fits perfect) - Of course....the lume is a torch.
Includes a generic Seiko box but no papers.
$165.00 shipped and PayPal'd.
SOLD!