Discussion Starter
·
#1
·
Well there I was today at Walmart, buying some RIT dye for my upcoming Mudman G9000-3V (still waiting on arrival :roll
And I happen to walk across the jewelry section (big mistake :-d) Long story short I ending up buying a DW-5600E (My first 5600 :-!) I knew I needed a beater watch for work because I'm tired of wearing my precious GW7900B-1 around so voila, I go into Walmart to make a $2 purchase for RIT dye and walk out with a G, I have a problem
And the moment you've all been waiting for, the pictures: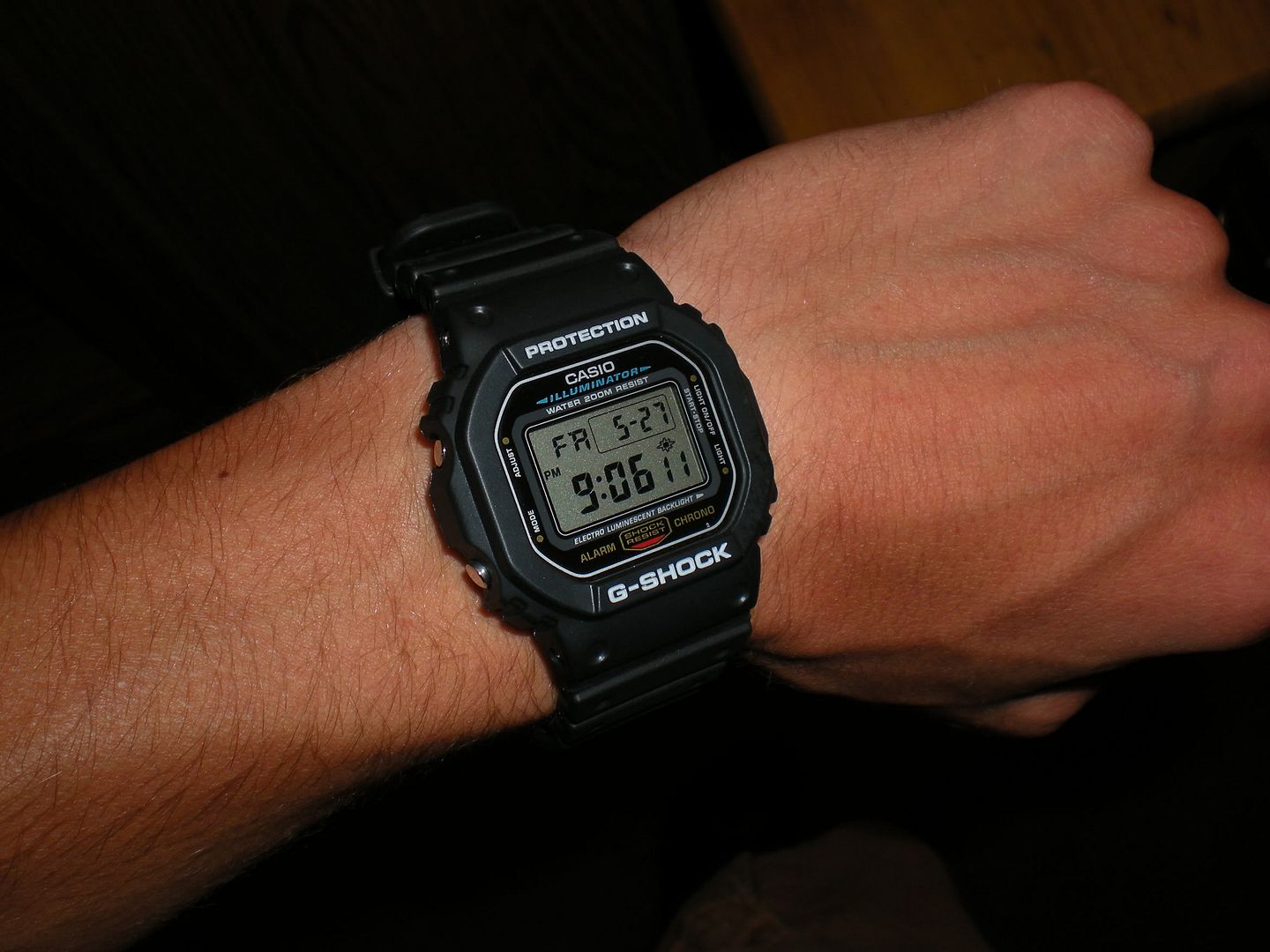 It's actually quite a comfortable, low profile watch. I gotta say it's a great bang for your buck, if you're looking for a watch to just beat up this is your best bet
I will say the one thing I'm disappointed with is that the top right-hand rectangle of the watch seems ever so slightly crooked but oh well I won't end up seeing it anyway if I reverse the display which I probably will do tonight :-!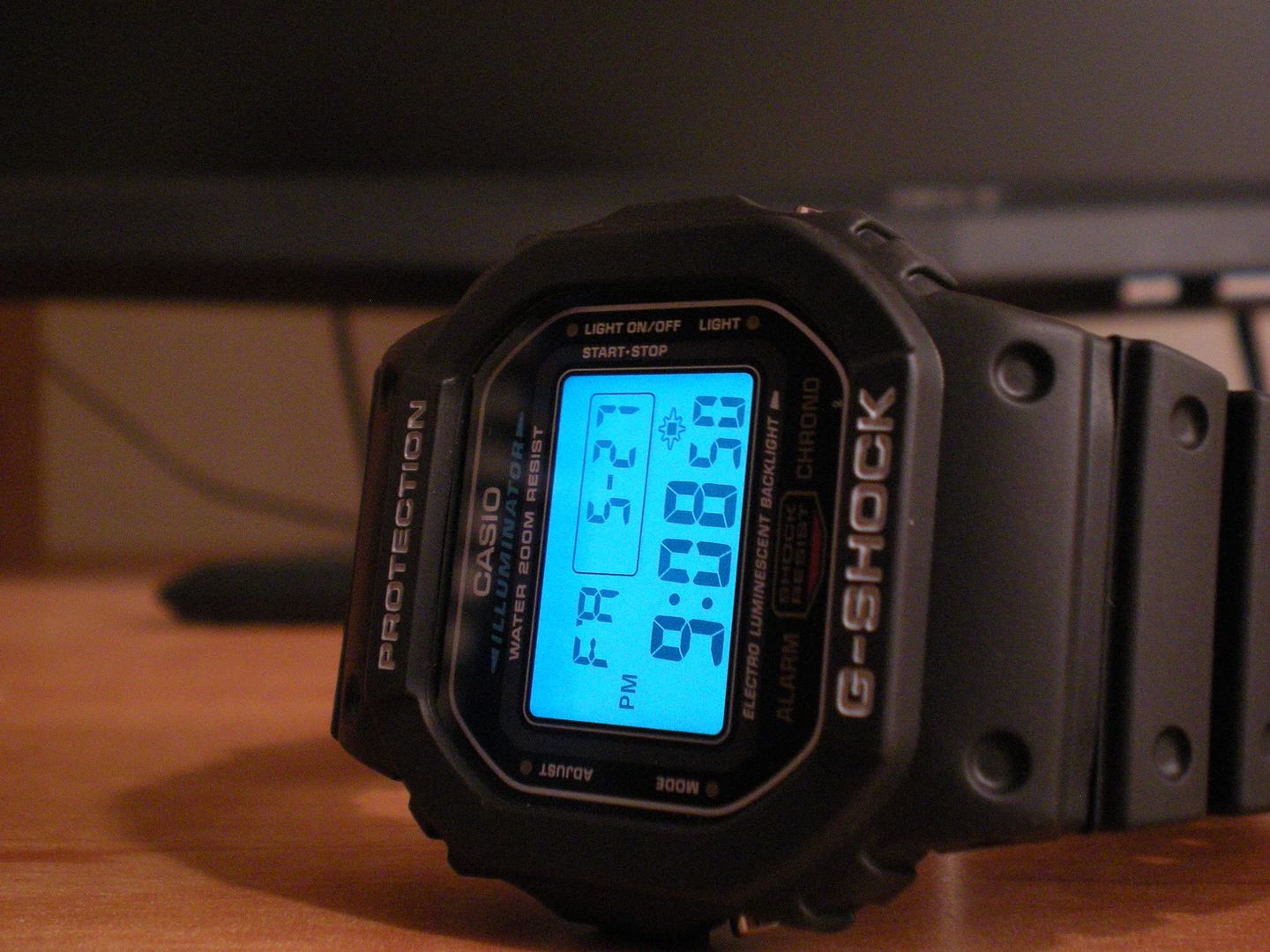 And the infamous "illumninator" The DW5600E has quite a nice one on it.
One last question, since I'm going to be opening this thing up tonight to reverse the display, I've noticed that the adjust button is much more sunken in than the rest of the buttons, probably due to overuse from people trying it out at Wally World, Anyone have any idea if theres a spring or something I can re-tighten to make that button pop out? Thanks!