Discussion Starter
·
#1
·
Foxint requested I review and compare an ST18 with an ETA 2892, since he was supplying the two movements, how could I refuse?
The ST18 was a 23 jewel version, operating at the normal high beat speed of 28,800 bph. Initial timing showed the movement to be fairly well timed. The beat error was 0.4 milliseconds and the average rates were +8.2 s/d in the dial up position and +15.2 s/d in the crown down position. In a wristwatch this would result in approximately +10 to +12 s/d when worn.
The ETA 2892 was an older version, dating to approximately the late eighties to the mid nineties, being a -2 variant, not the current A2 version produced today. This was a 21 jewel movement. Being used, no comparison of initial timing could be made.
Some general comparison shots (The ETA 2892 is the first or left hand image.)
Front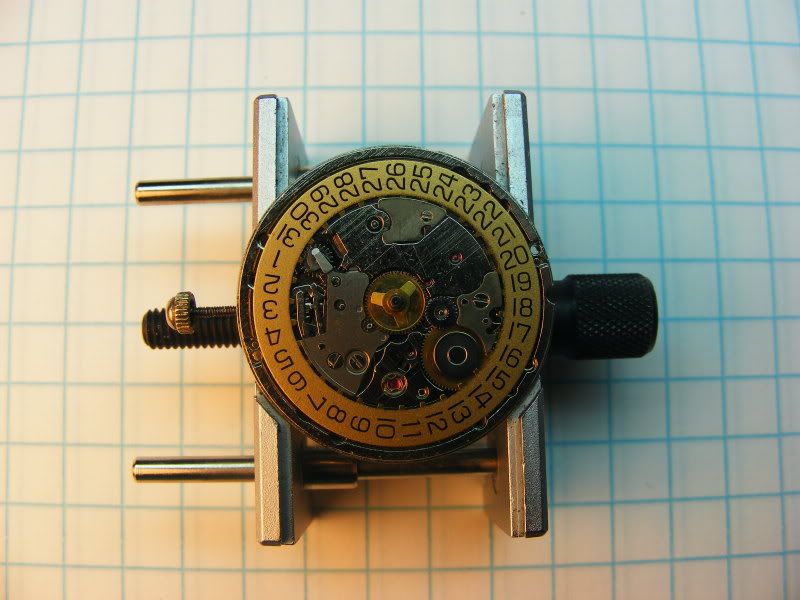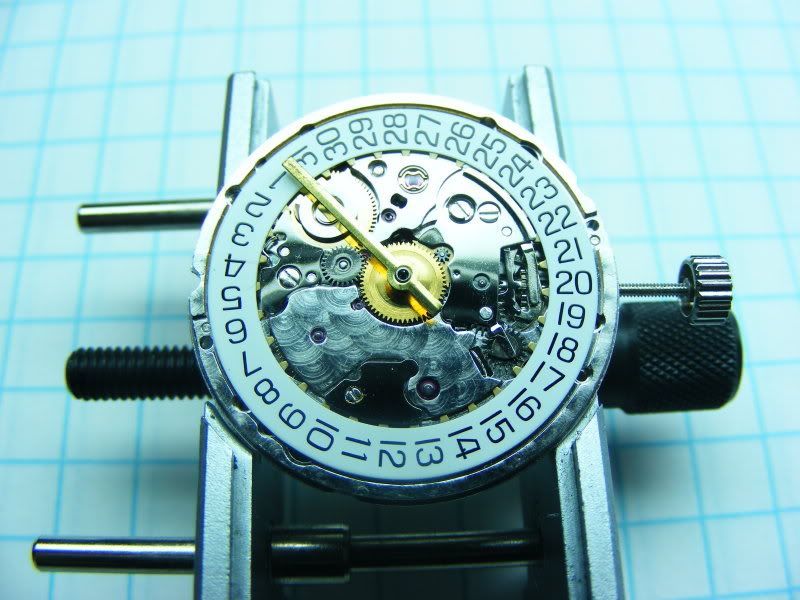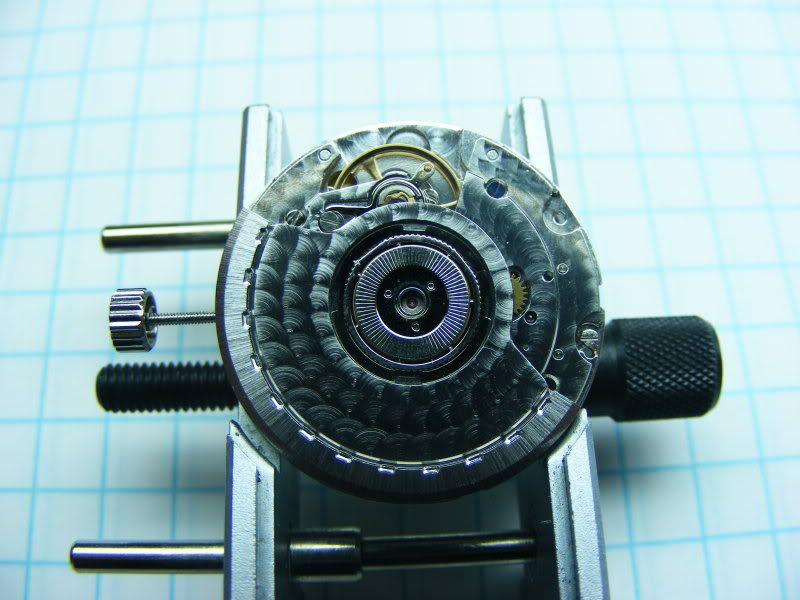 Here they both are again without the Autowind bridge installed so we can see the gear train: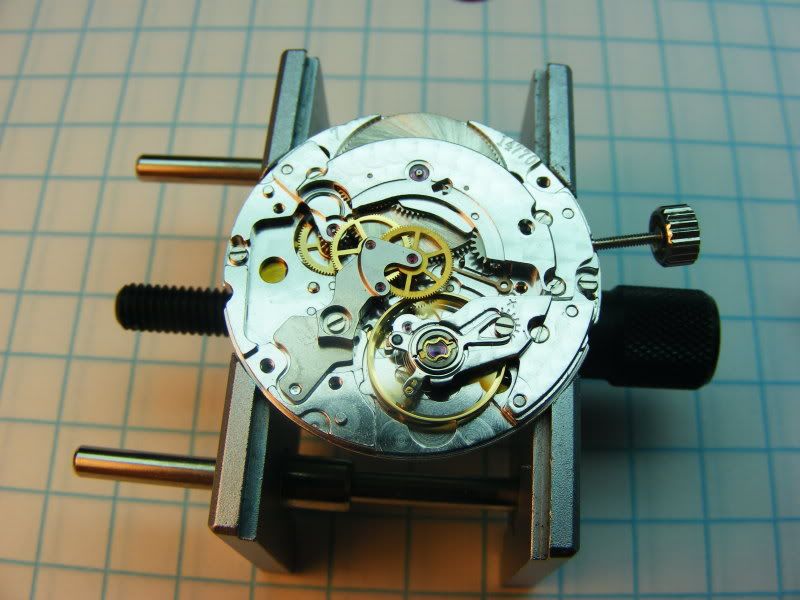 From this point on we will stick with the ST18's disassembly, showing where the parts go.
Here the train cock has been removed, exposing the third, fourth (in the center) and escape wheels: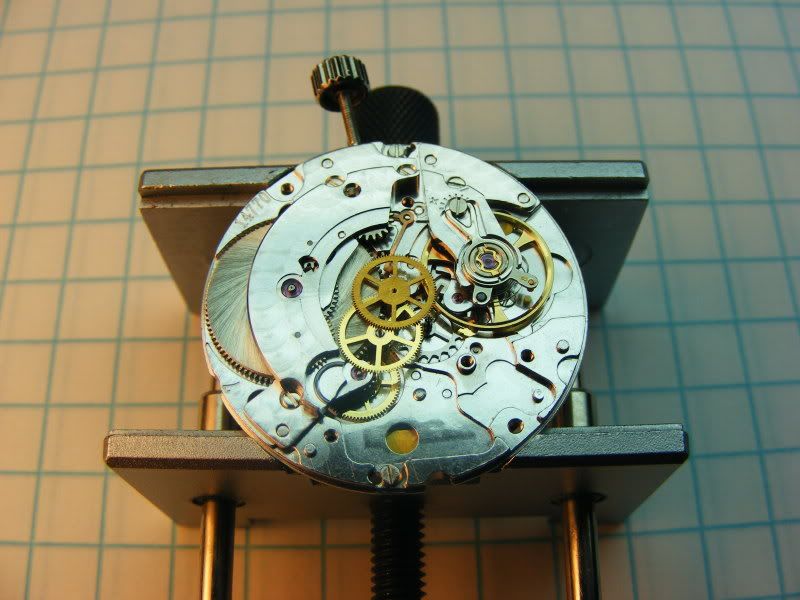 Here the gears are removed, you can see the balance stop lever, the gold/copper colored part up near the stem: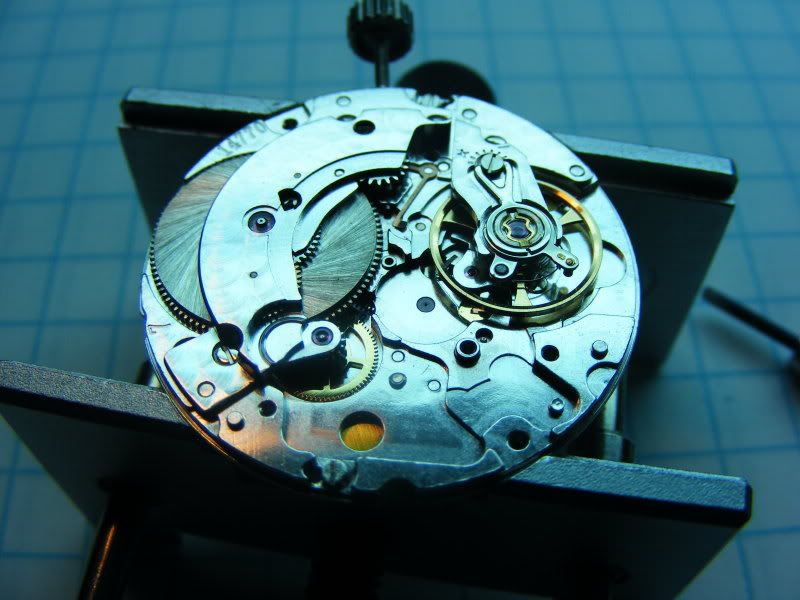 Now the entire barrel bridge, barrel and off-set center wheel has been removed. The barrel bridge has all the parts for manual winding installed on the underside. It's a fairly busy assembly, we'll get into that in a later post when we discuss the operation of the movement in detail.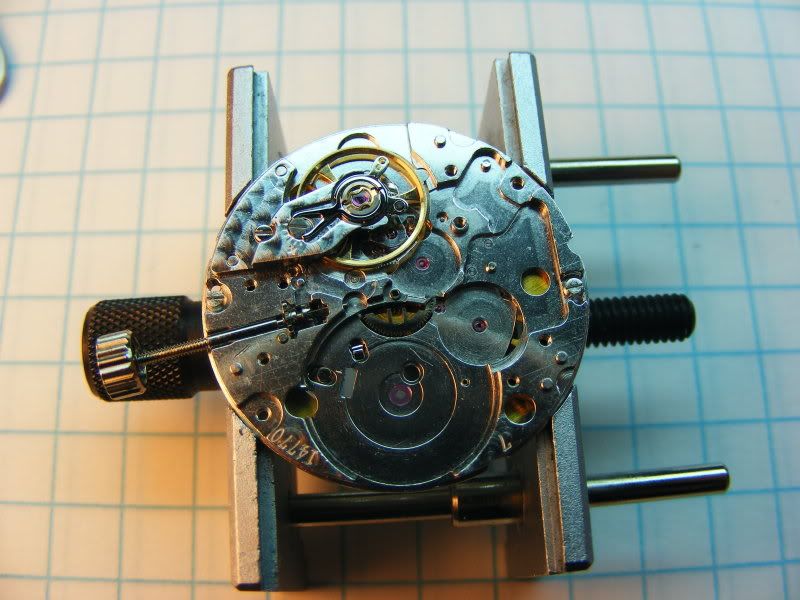 Balance removed: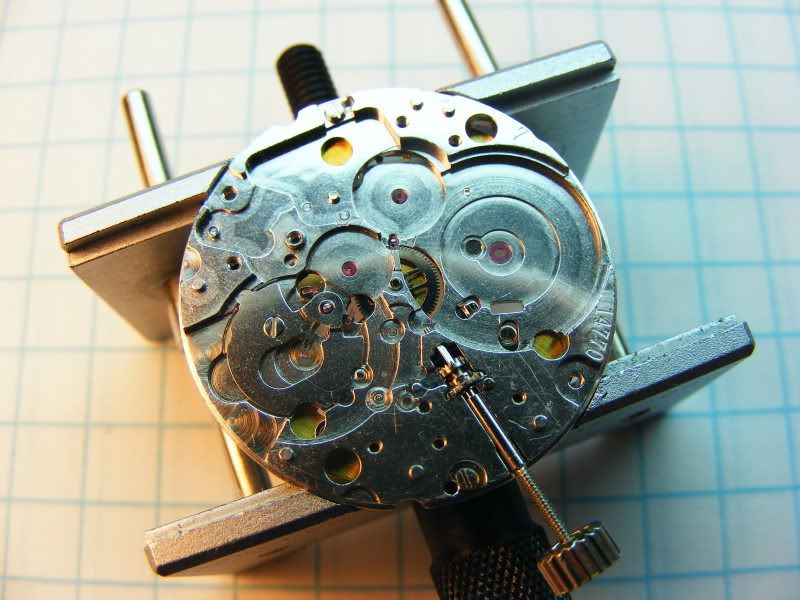 Pallet cock and pallet removed: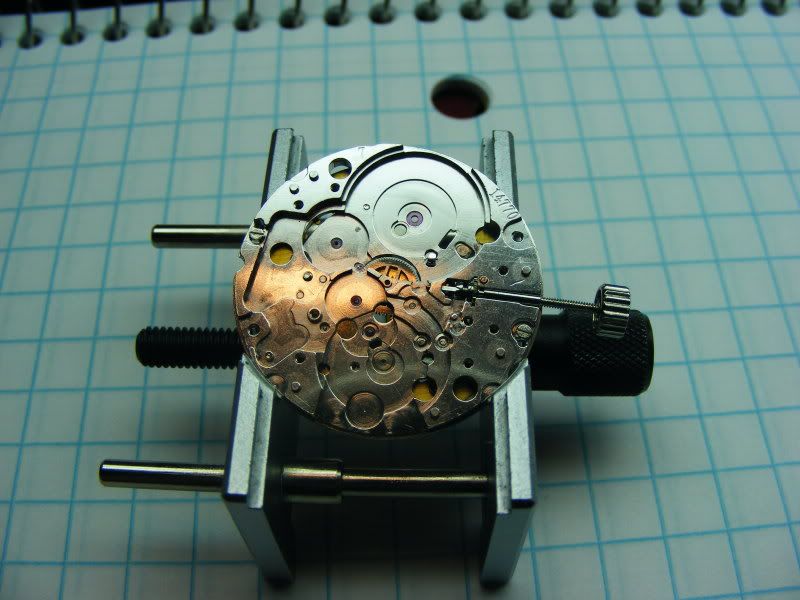 Here is the mainspring out of the barrel, seems well formed: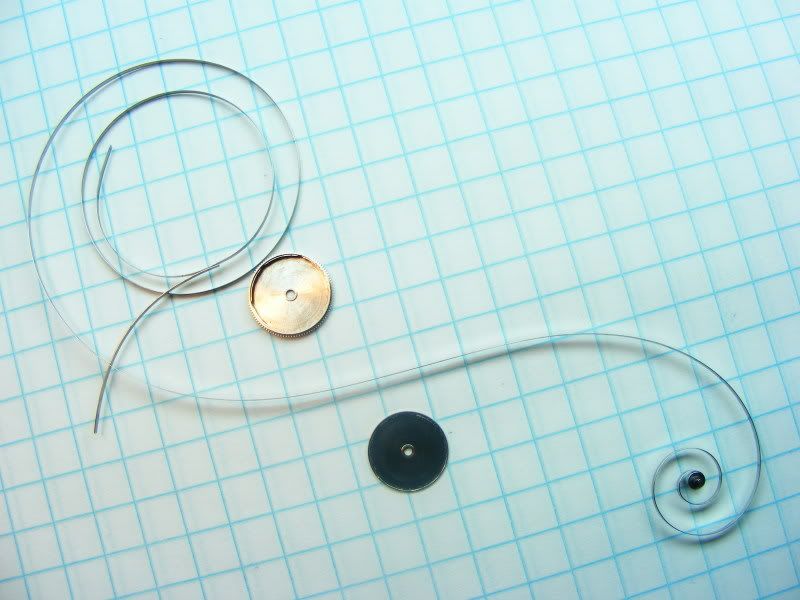 And the balance, This also seems well made: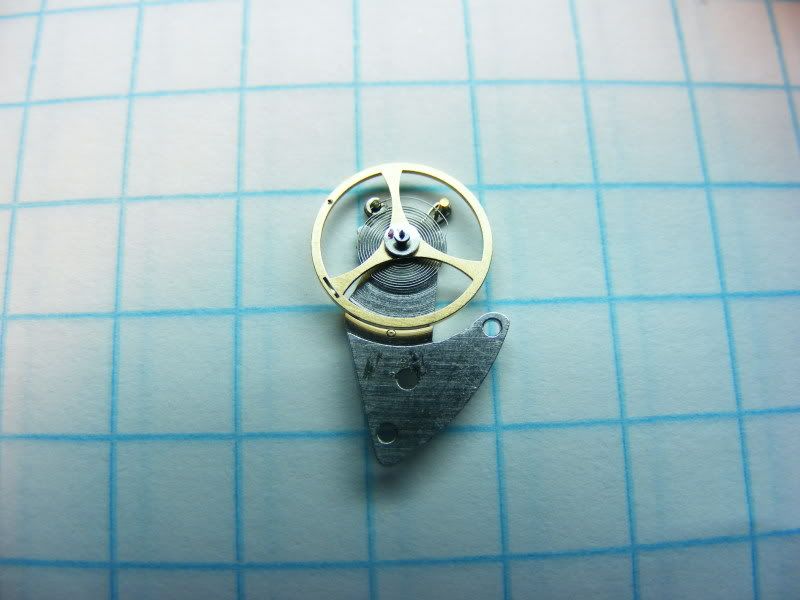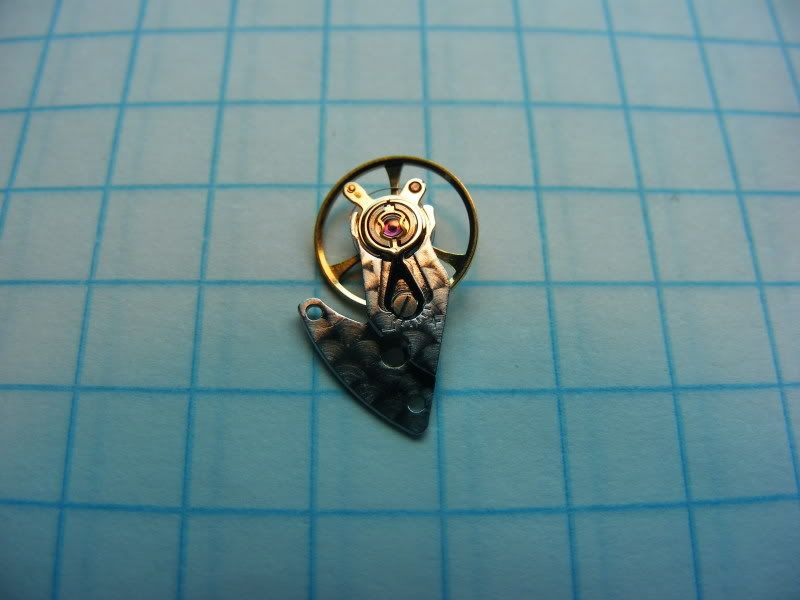 Here is the underside of the autowind bridge.
And here are all the parts of the automatic winding mechanism
And the rotor: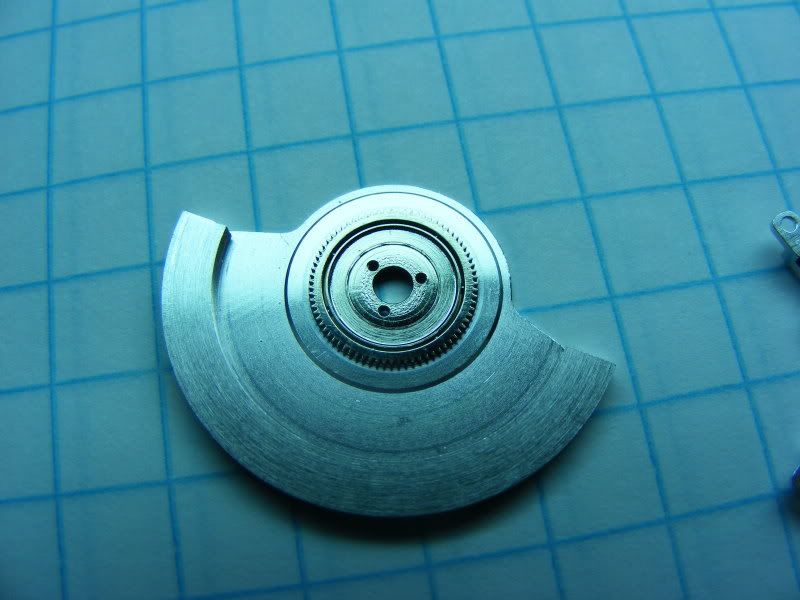 The 2892-2 disassembled the exact same way, so no shots of it coming apart.
This is just the introduction, in a future post on this thread we will get comparison shots of all the major, and some of the minor, parts of both movements and how they stack up against one another.
Then when we have compared the parts we will discuss the ETA 2892 design in general, and the ST18 specifically.
Be seeing you...