As I've mentioned in a couple of threads before, I'm aggressively whittling down my collection (planning to get rid of about 9-10 watches by the end of the month) and get a single watch in exchange. The contenders as of now (I don't think this will change, but stranger things have happened :-d) ...
JLC Master Memovox with the cal. 956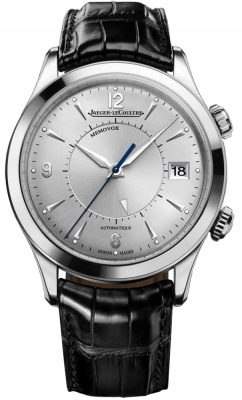 Breguet Type XXI with the cal. 584
(both images borrowed)
I know both these watches are completely different, but for me they're available at a similar pricepoint.
Arguments for the JLC
1. Don't have a mechanical watch with an alarm, can't think of any better
2. Great movement, very practical complication and not a common one
3. The watch looks great, perhaps a bit formal, but I foresee being able to wear it in any setting bar sporting activities
4. It's a JLC!
Arguments for the Breguet
1. I like chronographs, and this is a fine example
2. Central minute totalizer, flyback seconds, 12-hour totalizer, and 24-hour display at "3" which can be used for a 2nd time zone
3. Looks great, and it is a Breguet!
Both the watches have some pedigree and history, they look really good and are practically near best their type (perhaps the JLC more so than the Breguet). Well, I probably have about two weeks before I make the plunge ...