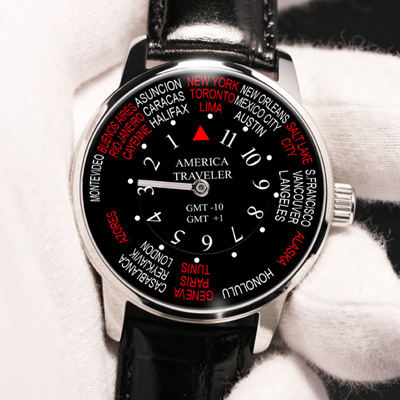 3
Longitude 12 Traveler Timepieces
Angular Momentum has added a new traveler timepiece concept to its Technical Timepiece Collection. The Longitude12 Collection consists out of three traveler watches, the America-Traveler, the Europa-Traveler and the Asia-Traveler.
Differently to the regular world time watches which show the time of all 24 timezones, the Longitude12 Timepieces focusses on a continents-covering travel area and serves only 12 relevant Timezones/Longitudes. A plus is that within only 12 time zones, more destinations can be taken into consideration
AMERICA Traveler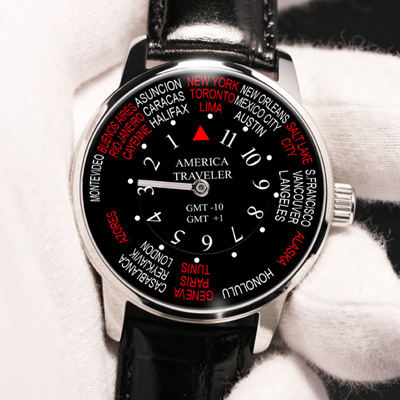 Traveler timepiec for American travelers serving the 12 US-relevant world destinations from GMT -10 to GMT +1. Serving Cities from Honolulu (GMT -10) to Paris (GMT +1)
EUROPA Traveler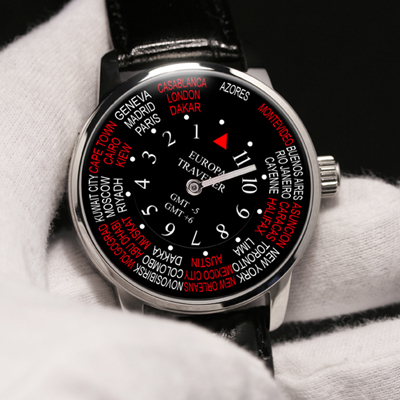 Traveler timepiec for European travelers serving the 12 Europa-relevant world destinations from GMT -5 to GMT +6. Serving Cities from Mexico City (GMT -5) to Novosibirsk (GMT +6)
ASIA Traveler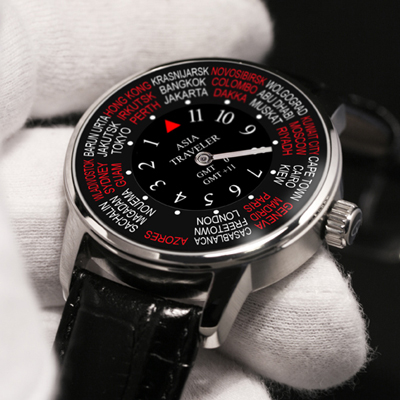 Traveler timepiec for Asian travelers serving the 12 Asia-relevant world destinations from GMT 0 to GMT +11. Serving Cities from the Azores (GMT 0) to Nouema (GMT +11)
Two-body 1.4435Ncu Staybrite steel case satin finished with polished bezel, sapphire crystal with cities coated on its reverse, hours shown by hour disk, minute hand, leather strap, historical hand-winding movement FHF 96, case caliber 42.00 mm, The Traveler Timepieces are always delivered to the customer with his personal home timezone positioned at 12 o'clock for an easy reading.
Related link:
Angular Momentum ::: The Swiss watch maker :::