Gallery Leinfelder was founded by Erwin Leinfelder in 1963 and since 1999, a team of three exceptional people (Stephanie Wolf-Leinfelder, Titus Wolf and Martin Mandl) is running this successful formula in the center of Munich.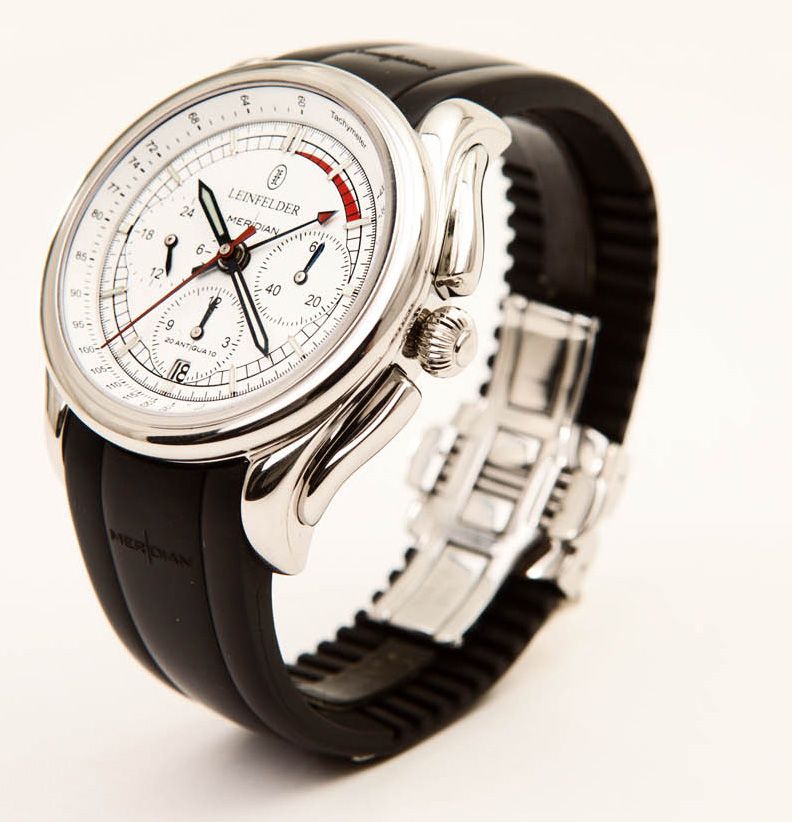 Although jewelry always has been the core business of Leinfelder, this changed during the summer of 2009 when a passionate sailor and watch collector entered the store with an idea for a watch. Professor Doctor Ulrich L. Rohde had been thinking of a special watch to commemorate the Antiqua Sailing Week of 2010.
Designer and co-owner of Leinfelder, Martin Mandl and Professor Doctor Ulrich L. Rohde went to the drawing board and quickly came up with the design of a chronograph timepiece that would remind people of the competing antique sailing ships. A solid looking watch with rich curves and an easy to operate chronograph was born on paper, but soon would be breaking heads during fabrication.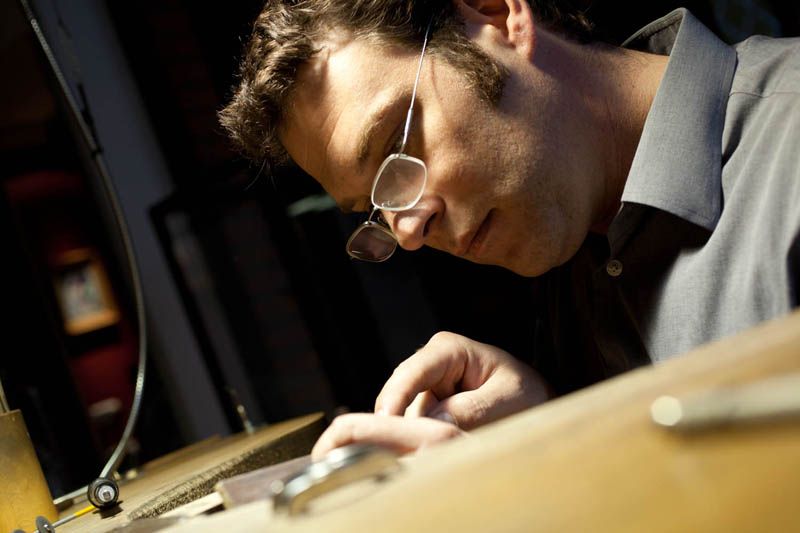 Titus Wolf working on the chronograph.
After prototyping the watch using soft materials, Leinfelder decided it was time to bring the prototypes to life in the autumn of 2009. Leinfelder required to program the CNC-machine with over a million instructions to produce only the mid-section of their curvy looking watch case. Normally, this process only requires approximately 30.000 instructions. However, this was not the only hurdle that Leinfelder took.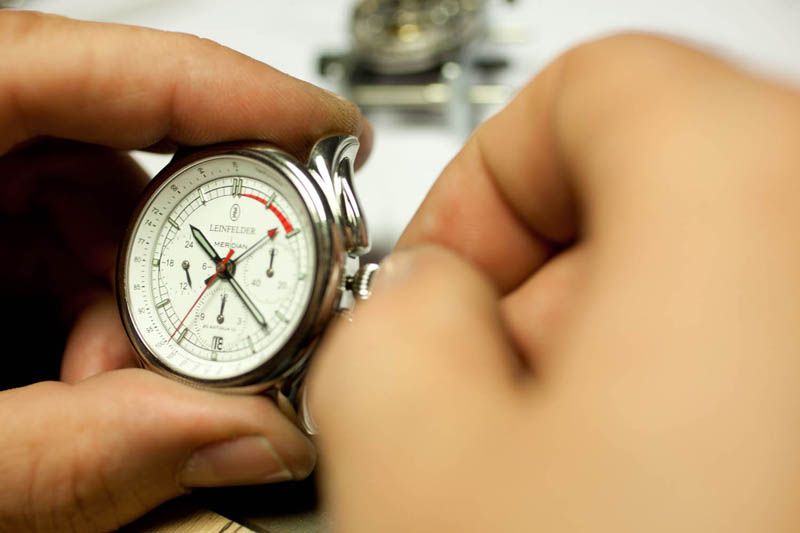 The seven hands on the dial of the Antiqua watch have been hand polished, blued in a 290 degrees Celsius flame and carefully filled with the popular and effective SuperLuminova to make sure the chronograph timepiece is readable during the evening and night.
Besides the case and dial, we are especially impressed with the pushers of the chronograph. Very unusual shaped pushers that really stand out from the crowd of chronograph timepieces. Besides being fully functional as start, stop and resetting the fly-back chronograph, they are also functional for being a guard for the union shaped crown.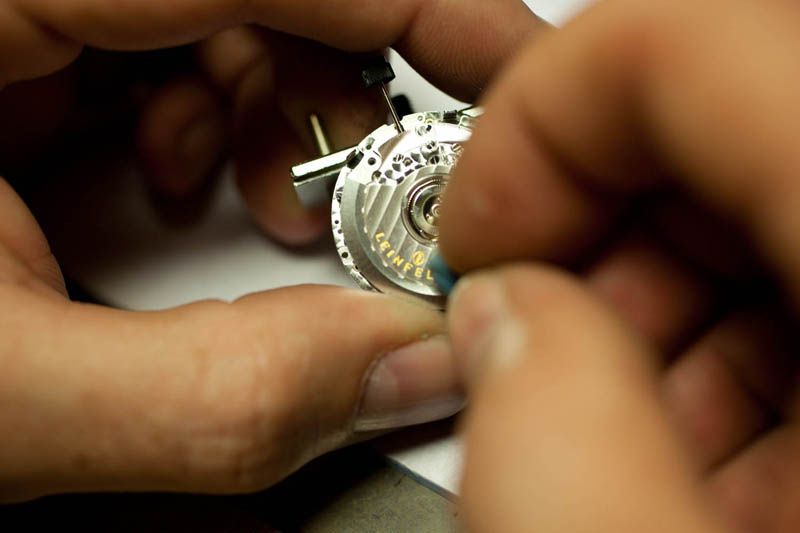 Only 63 pieces are made of this fabulous designed fly-back chronograph, this number resembles last century's year when the Leinfelder gallery opened in Munich.
Depending on the materials and type of bracelet, the price of this watch starts at 14.280 Euro.
Specifications:
- Chronograph with Flyback functionality
- Automatic winding movement, based on ETA 2892-A2 with a chronograph module
- Diameter of 42 mm
- Sapphire crystal
- Screw-down crown
- Date and 24-hour indicator
- Water resistant to 100 meters
- Power reserve of 42 hours
Available in stainless steel and gold. Bracelet options: Stainless steel, gold or silicon.
More information can be found at
http://www.leinfelder-goldschmiede.de/