Discussion Starter
·
#1
·
Back in 2014 or so Omega made a big deal about opening a new facility in Villeret to manufacture their state of the art movements that we now know as Master Chronometers. These would be the current gen movements like the 8900, 8800, 9900, etc. Those are based on previous movements like the 8500 and 9300 which were made by ETA, though exclusively for Omega. This new facility is dedicated to only making Omega movements.
Here's a picture from when Daniel Craig paid a visit with then President Stephen Urquhart.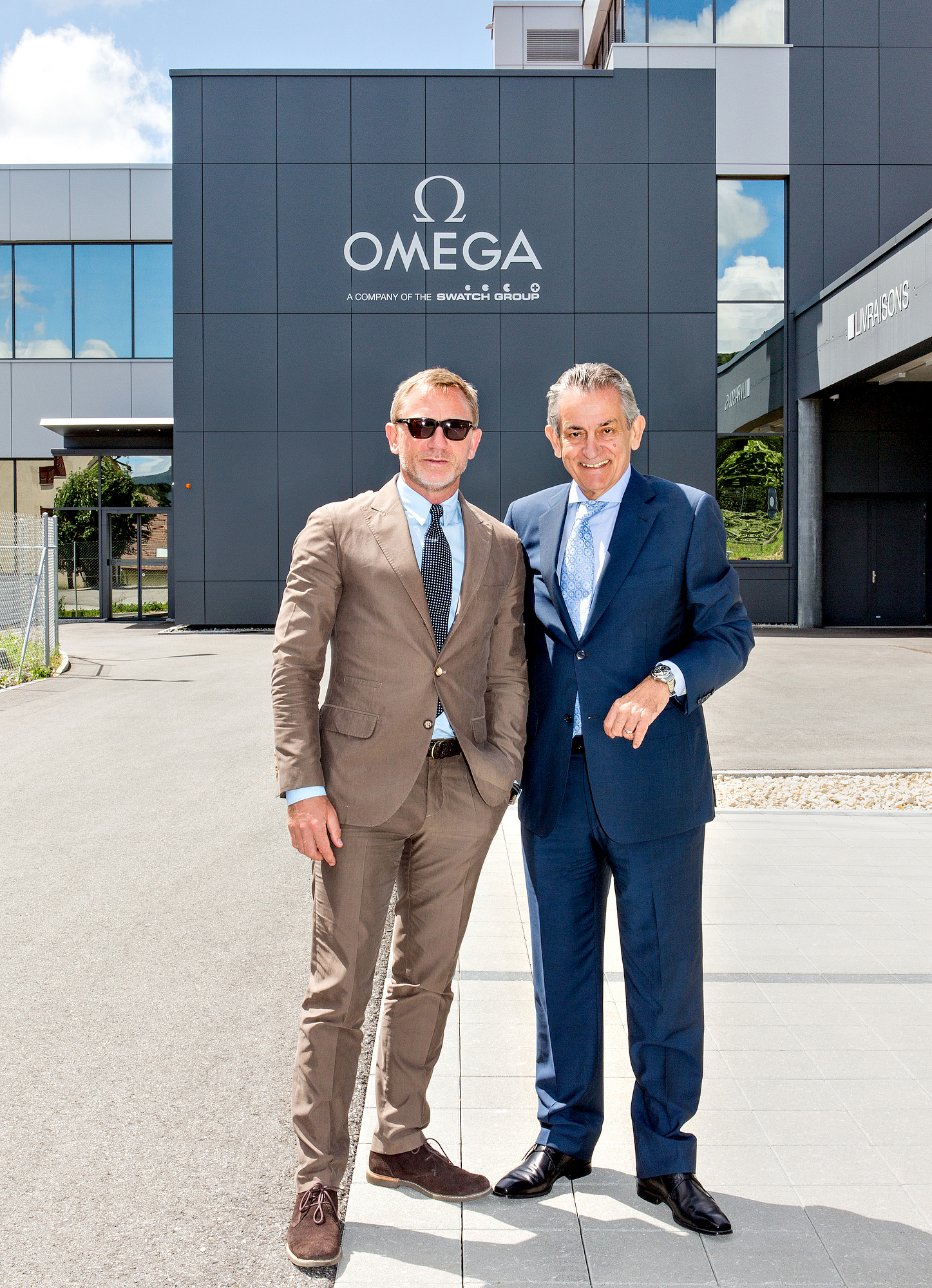 One annoying thing about Google Street View, particularly in Switzerland, is how much of it is old imagery. Apparently the captures around Villeret are from back when the building was still in progress. Some views still show scaffolding around it. However, one view shows us this:
This is obviously the same location as the press photo above, but the ETA logo has since been swapped out for Omega.
Another curious finding is on the ETA website itself, where they list the Villeret location as one of their facilities.
So... questions...
Who owns this building? Whose name is on the employees' checks? Is it all just "Swatch Group" and they just throw the brands around as it suits them? Or is there some meaningful separation within the organization?
And does it matter?
I know a lot of hay was made in the past about Omega's movements being just rebranded or enhanced ETA movements and they've somewhat graduated from that... but have Omega really gone "in house" or has Swatch Group just moved the branding around to make it look that way? There seems to be some resistance to calling mass produced movements by the likes of Seiko or ETA "in house" even when they are found in brands within the same corporate umbrella, but it seems like the same internal dynamics may be at play for a Tissot Powermatic 80 as for an Omega 8900.
I personally feel like we should still legitimately call these movements "in house" as they are made in a dedicated facility for just this brand, regardless of who is actually making them. Just like Rolex movements were for practical purposes "in house" even when Aegler was a separate company. The fuzziness around the ownership of facilities does add some nuance, though.
What do you guys think?
On a completely separate note, there's a Nivarox-FAR facility right next to it, where one could assume the balance and escapement parts are produced, again just for Omega's movements.