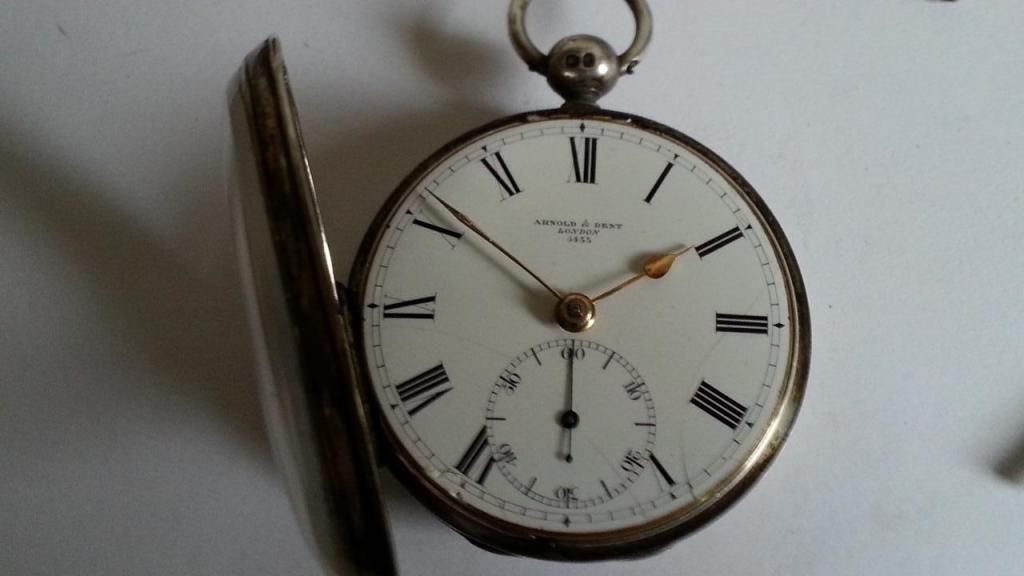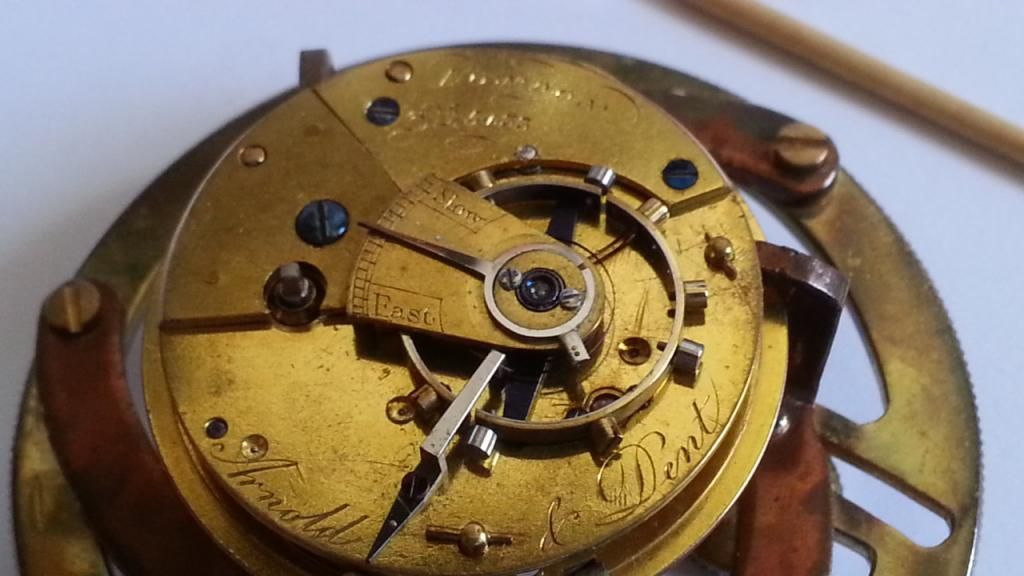 This old pocket watch has been well used and well loved by its previous owners over several
generations.
It has as many as fifteen watchmakers marks hidden away in recesses of the case and is probably
the 'most used' pocketwatch I own.
It is by Arnold and Dent.
John Roger Arnold and Edward John Dent formed a partnership which lasted ten years from 1830 to 1840.
The original silver case carries London hallmarks dating the watch to 1838, the casemakers mark a plain
JD in capitals with no cartouche, is most probably Joseph Dewin.
Joseph Dewin was a watchcase maker, working in Clerkenwell London 1829-1846.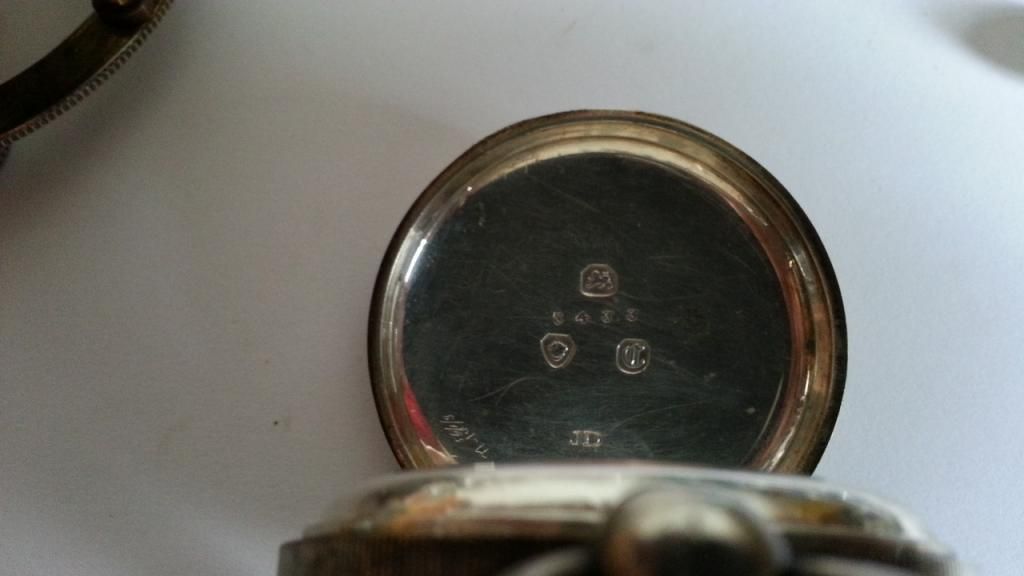 Arnold and Dent were prominant and very well known horologists of their time.
They were prestigious chronometer makers and supplied the Admiralty.
A Dent chronometer was aboard H.M.S Beagle during the famous expedition on which Charles Darwin
gathered info for his famous work 'Origin of the species'.
Dent was also responsible for making the clock in Westminster tower commonly known as Big Ben.
John Roger Arnold was apprenticed to his famous father John Arnold and completed his apprenticeship under
the instruction of Abraham-Louis Breguet.
This watch is rare for its time in that it is an English lever fitted with compensated balance.
English levers at this time are mostly fitted with solid balances.
When this watch was made, the production of a bi-metalic compensated balance was a very
expensive process and so compensated balances, at this time 1838, were mainly used in clocks or
watches fitted with the spring detent escapement.
Back then, when a lever watch was fitted with a compensated balance it was termed a semi or
demi-chronometer because it had some elements of the chronometer i.e the compensated balance.
This watches balance is quite massive, fitted with gold compensation screws and platinum quarter/timing
screws, single roller table and saphire pin.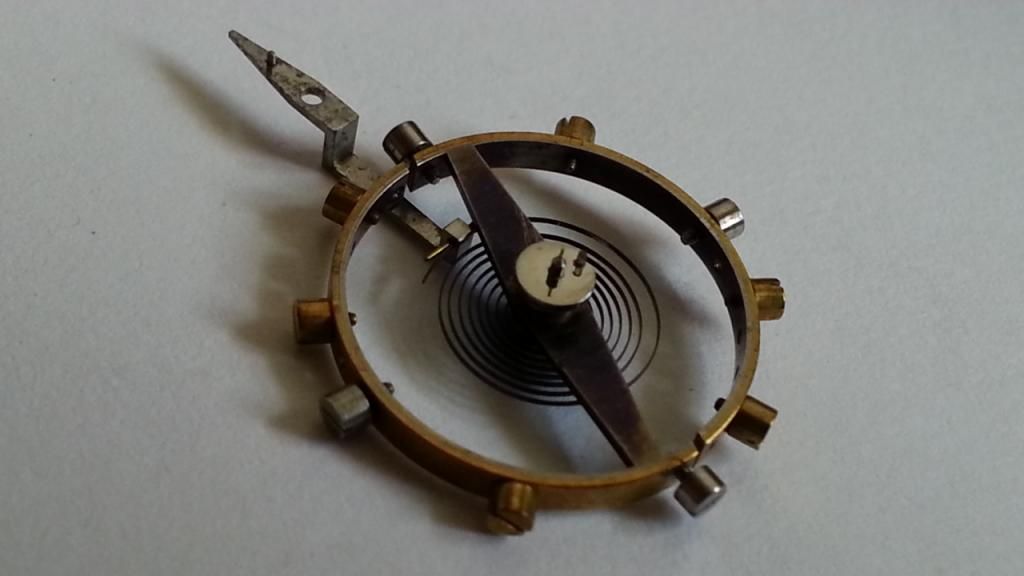 A massive balance needs a strong hairspring.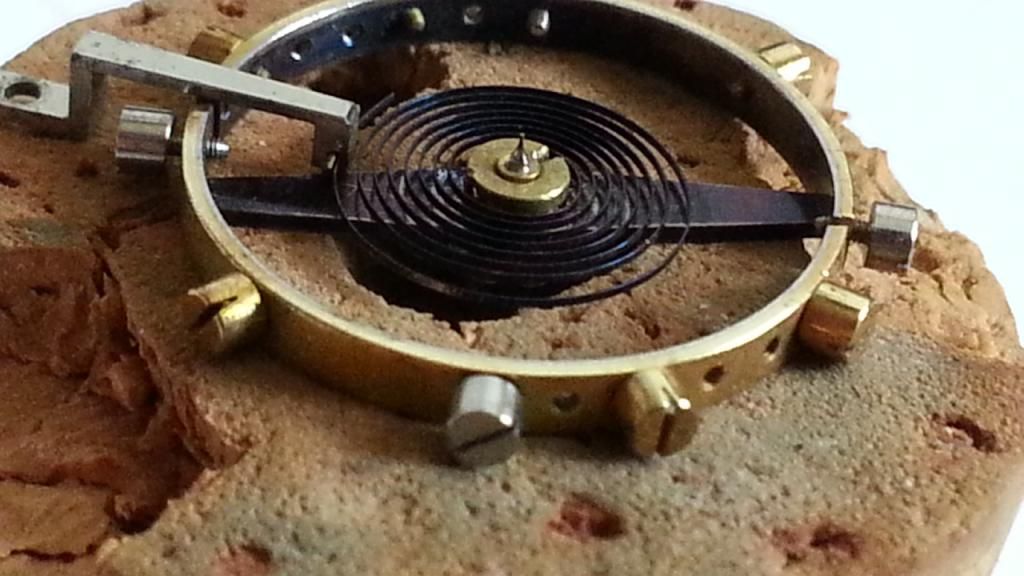 Fusee dismantled showing Harrisons maintaining power.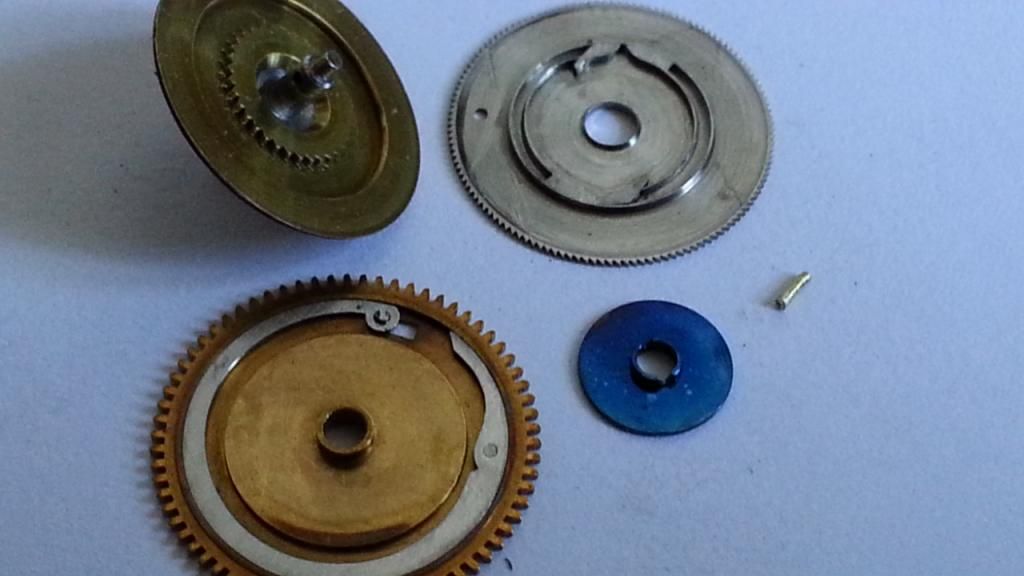 The escape wheel and lever is typical of English work used right up to the 20thC.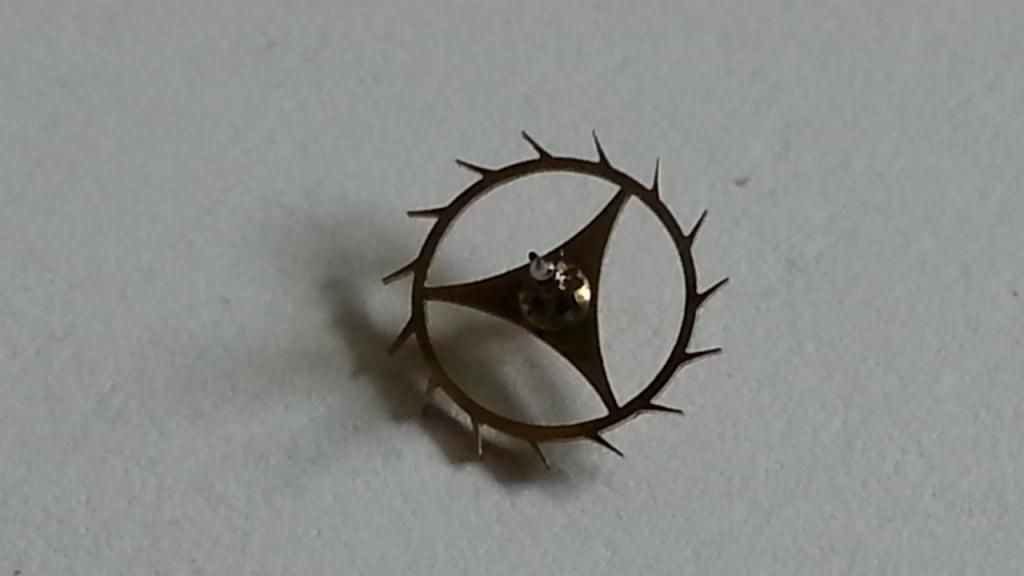 Dial side, the escape wheel has capped jewels.
The train, note the solid center wheel in the style of the earlier verges.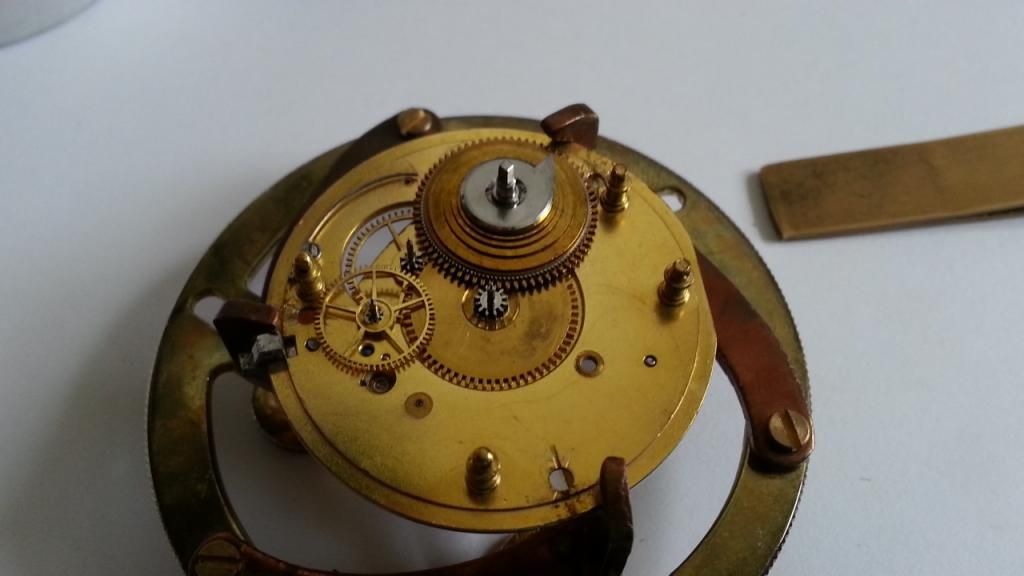 The dial is pinned to its own plate which is then pinned to the movement.
So there we have it, an old well used watch by Arnold and Dent, still ticking and keeping good time