Discussion Starter
·
#1
·
Hi,
I am in the midst of a collection consolidation where I am pairing down my collection and in the process; I have been revisiting my dive watch, an IWC Aquatimer 2000 (IW356809) which I find to wear a bit large (larger than the 44 mm indicates). I actually am a recreational diver and do use my watch as a backup timer to my dive computer; so this is not meant to just be a desk diver. These days, it will only see about 12-15 dives per year. I am considering these two diver choices: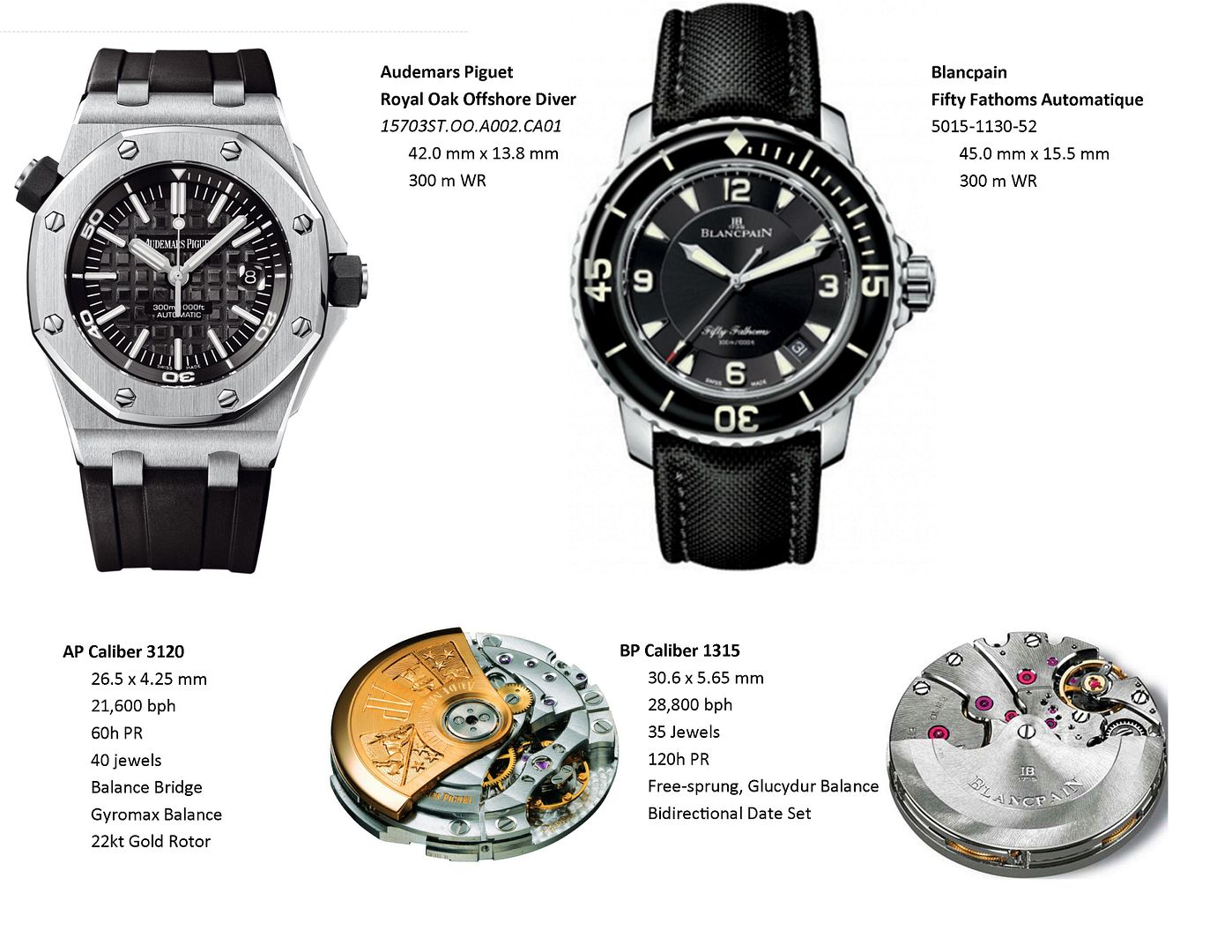 I have some questions for you folks who are familiar with both:
While the BP is spec'd at 45 mm and the AP is spec'd at 42 mm it appears as if the BP's lugs are actually narrower and better shaped to the wrist. What is your experience with either of these in terms of wrist comfort/presence/mass between them?
The AP's strap is rubber (likely a thermoplastic elastomer) and the BP's strap is sail cloth over some substrate. How water resistant is the BP's strap for saltwater immersion? I always rinse my watches post-dive in fresh water.
The two watches are very different designs. What are your thoughts on each? I have used both internal and external bezels before. Since my diving is tropical, I am not wearing gloves so adjustment before submerging is not an issue.
I obviously need to go try them on before deciding, but I am curious to hear your impressions regarding each.
Thanks,
Bob