Discussion Starter
·
#1
·
I have these straps made from Barramundi leather. They are available fimished with a partial gloss or hand vintagised. I have 18, 20, 22 and 24 mm straps, all taper by 2mm.
Here is the colour pallet available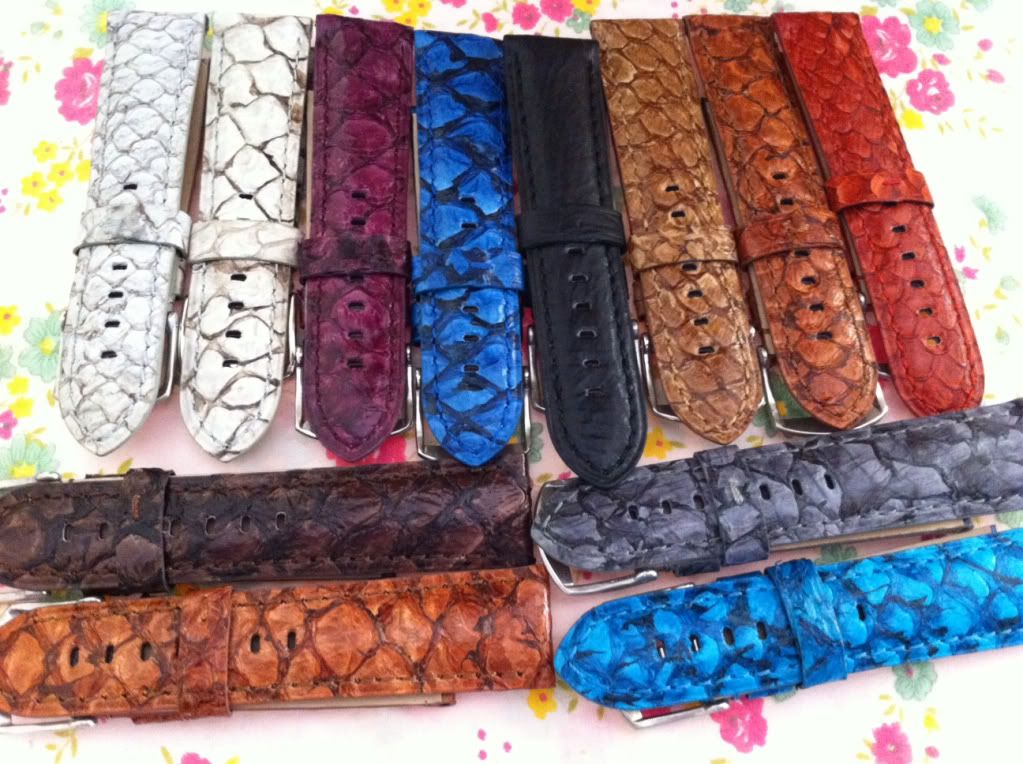 Some finished product
Vintagised to suit Pam
Non vintagised small scale vs vintagised large scale
Each of these straps is stitched, including both keepers.
I am offering them for $55 as is or $65 vintagised including postage (unless post is more than $10) and paypal fees, The cost of the hand tanned leather alone is $26 per unit. Im not looking to make a big profit ... but I dont need 140 watch straps ... which was the number at which economies of scale made sense to me.
Interested, please feel very welcome to send me a PM, I have a number of very solid references here in the last 15 months as a watch buy, seller and trader.
Thanks for looking
Matt