Discussion Starter
•
#1
•
Hey Cats,
What a treat this find is, swapped for this extremely rare Brian watch. These watches are from a local Jeweler in my city, long long gone but some of his watches aren't, this is my second Brian find ever and the first my watchmaker of 40+ years has ever seen.
The story behind this watch goes like this, the Jeweler's store name was G.B. Murphy, he used to design his own watches then source the parts from around the planet, mostly Swiss suppliers according to my source who once knew the man. He would then assemble them for local sale through his 2 locations, one in my city the other in a neighboring city, he always used quality parts and made beautiful watches as this sample illustrates.
ETA 2784 RP automatic movement, solid stainless case machined to his design specs, dial, chapter marks, hands etc. etc. all chosen to meet his concepts.
This watch is pretty weighty for being a 38 with crown and the sweep of the second hand is sublime, could fool you into thinking it was an accutron the way it glides along The dial, oh my that magnificent dial, I love the way the light dances and shimmers on it. There's a real danger this may supplant my 7C43 as number 1 in the collection.
Anyway enough of my blabber, on with the pictures. :-!:-!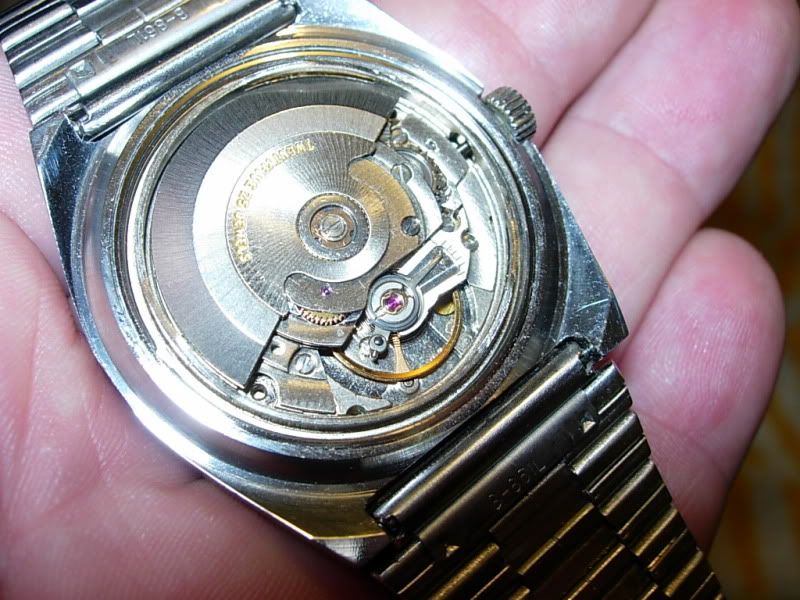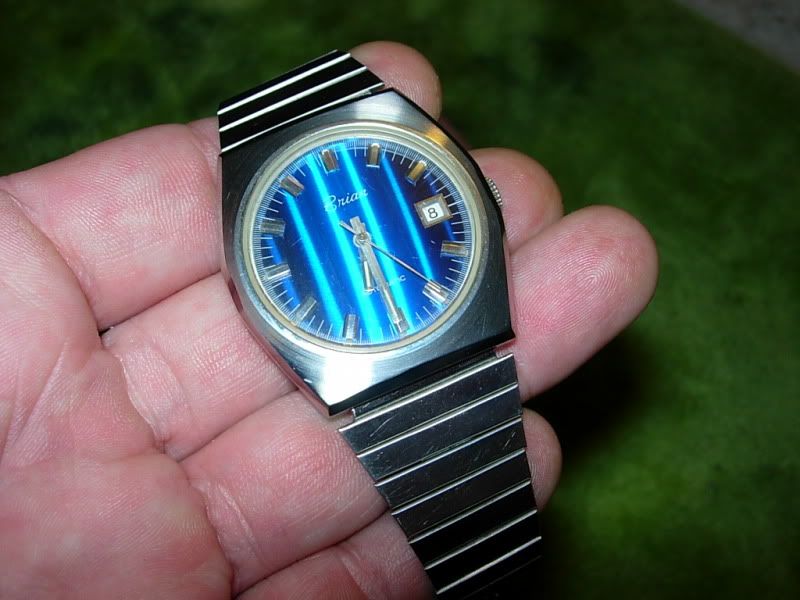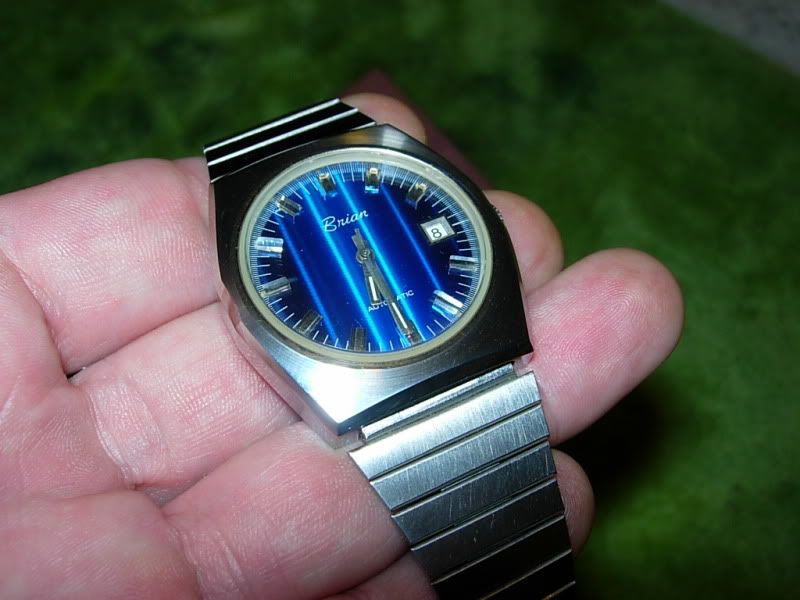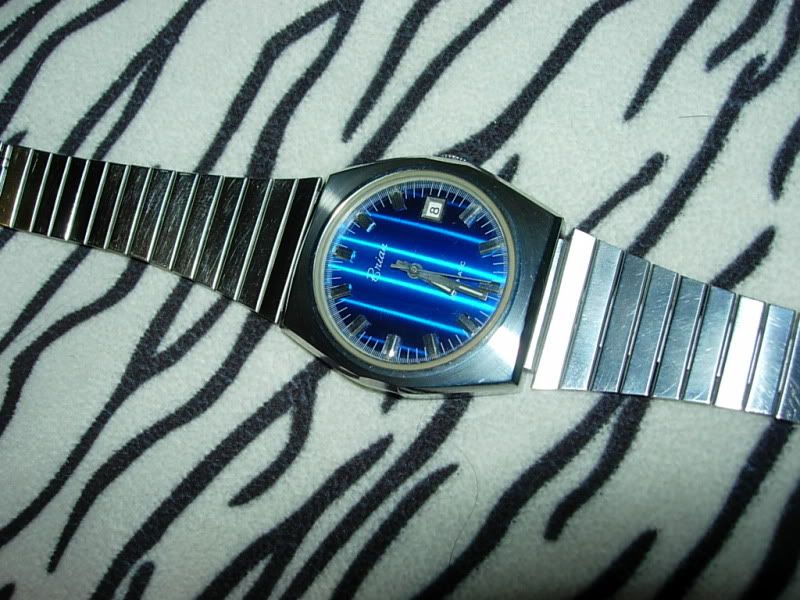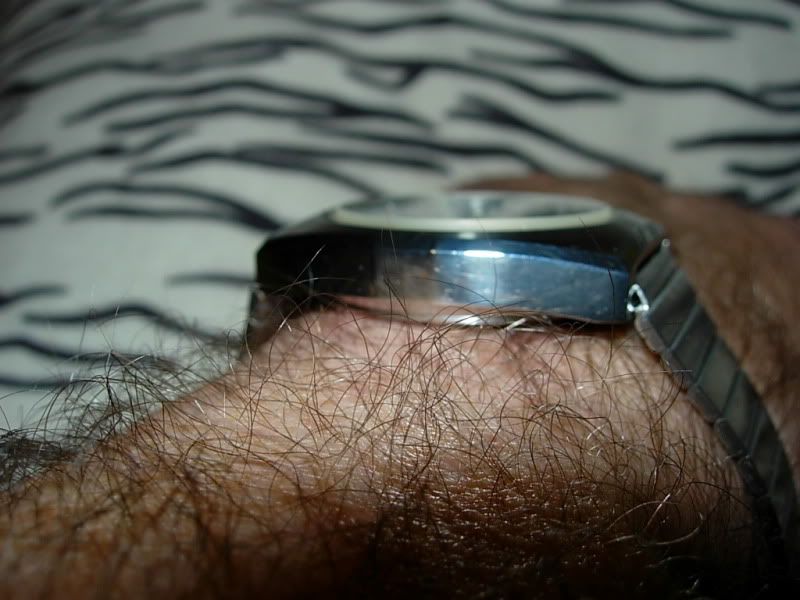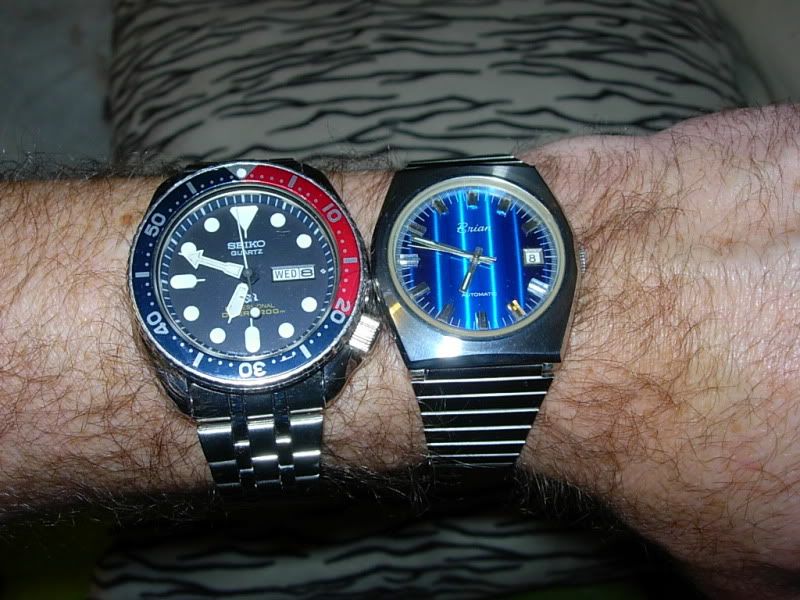 Love this watch!!
Peace,
Preston