Happened to be passing by the mall for lunch today, saw the launch of Ball Spacemaster at the central atrium. Quite an impressive array of Ball watches on display, even had an UV-enhanced darkroom to test the luminosity of the Ball watches.
About the size of a basketball court to showcase Ball watches.
Trying out the blue-faced Ball Spacemaster Glow, IMPRESSIVE! Think I prefer the black-faced Spacemaster. Just went back to re-visit the exhibition, was told that the black-faced Spacemaster Glow is SOLD OUT!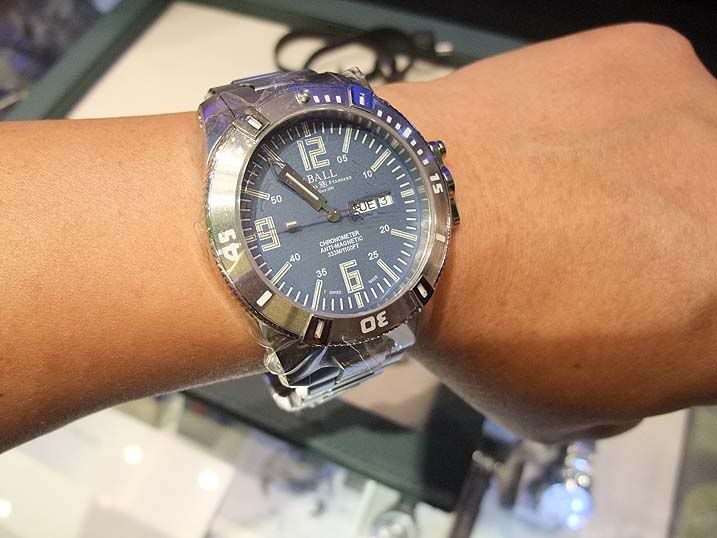 Inside the darkroom... Ball Spacemaster GLOWs!!!! compare them with the "Mad Cow". The blue tubes are dazzling!!! RRP is S$3,950, I guessed would be ard USD2,900