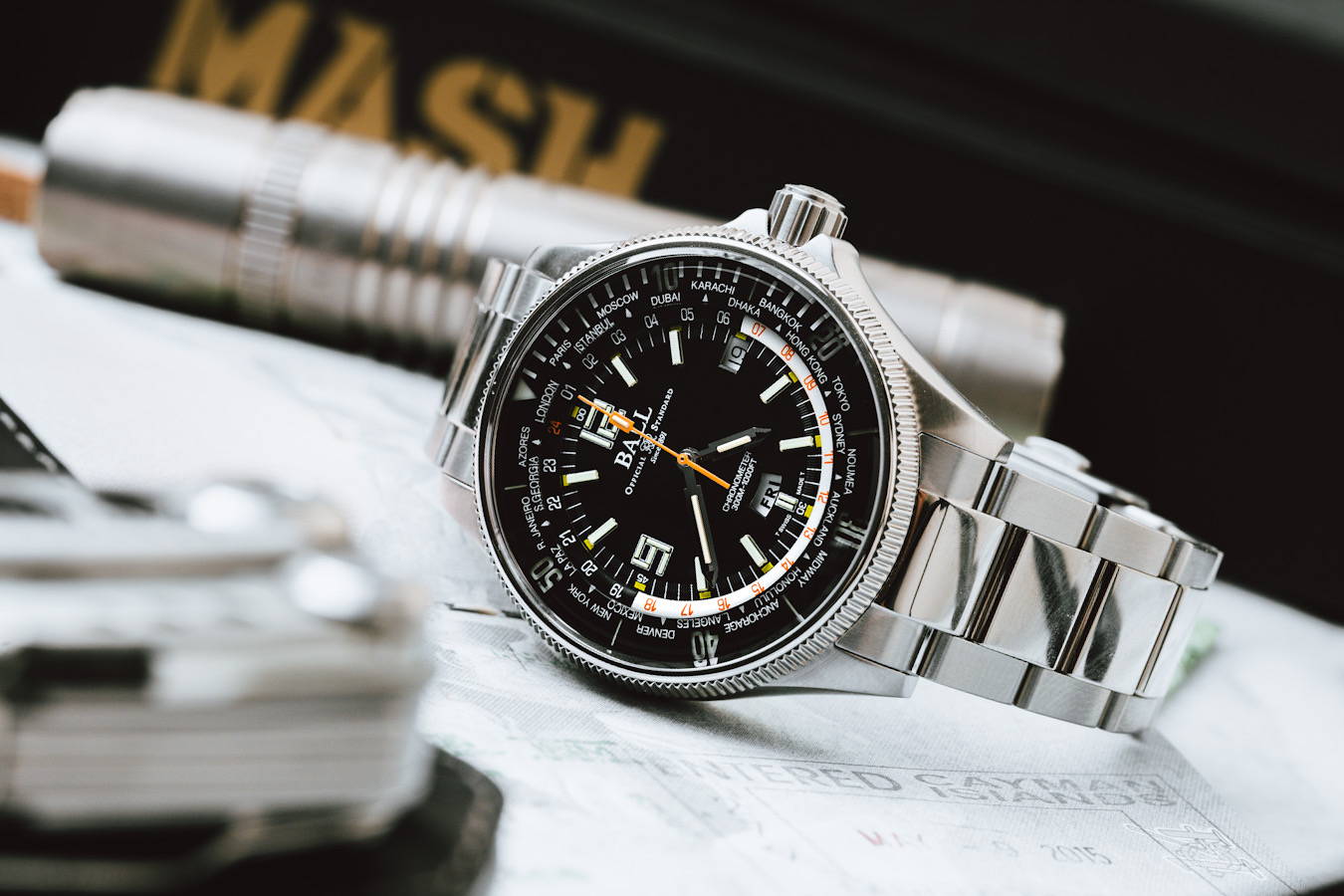 That's right,
we're back on the ball
!
Here's a little bit of Topper trivia though: in our brand's earlier days, our most active online community was actually right here on WatchuSeek, where we hosted our very first sponsored forum: the Official Ball Watch Forum. It was here where we met many new friends and collectors who'd go on to join our growing Topper customer family – folks who still support us to this day. Granted, we're still active contributors on WatchuSeek, and we still sponsor this very forum, but it's fun to reminisce on those early days on the Ball Forum (longtime regulars here might remember the Ball-a-Thon – should we bring it back?), which acted as a springboard of sorts, and thusly remain an important, and very fun, nostalgic chapter in Topper's ongoing history.
As we look to the future of Topper Jewelers, we do so by freshly re-stocking one of our most popular brands of the past: Ball Watches, whose mix of quality, capability, and impressive value still has few peers in Swiss watchmaking. Today, we're exploring three of our favorite Ball references featured in
our exclusive curation on topperjewelers.com
– models which we think best represent both the past, and the future of Ball's ongoing sport watch legacy.
Engineer Master Diver Worldtime
There's only one worldtimer that we know of with 300 meters of water resistance, and it's this one: the Diver Worldtime from Ball, which also happens to be one of the brand's longest-running references. Now in its third generation, the Worldtimer is more refined than ever, with a sleek new 42mm case, a brighter tritium dial layout, and a cool new bezel design that ratchets from the outside.
"Hey Siri, what time is it in Honolu– oh, nevermind."
Engineer Hydrocarbon AeroGMT II
One could argue that the Engineer Hydrocarbon AeroGMT II was the reference that put Ball Watches back on the map for many collectors, and for good reason: it mixes Ball's impressive luminosity in the dial and bezel together with the the brand's innovative case design, and makes it available in a bunch of great bi-color bezels. Our pick? The red & black 'Coke' bezel, which uses glowing tritium blocks beneath its sapphire veneer for supreme low-light legibility.
Engineer Hydrocarbon Submarine Warfare
From Green Berets to elite USAF Pararescue jumpers, longtime Ball Watch fans already know about the brand's regular military tie-ins. Following this tradition, the new Engineer Hydrocarbon Submarine Warfare pays homage to a pair of other legendary Ball military references (namely the EHC 'Nedu' and the Trieste Chronograph), but is updated with ceramic trimmings, oversized tritium tubes, and Ball's patented Amortiser shock absorption system.
If you'd like to add a new Ball Watch to your collection,
our latest delivery is already available for purchase online
and in-store, and we're offering a tidy little 'welcome back' discount that we're extending to our forum friends old and new. Get started and explore our current offerings right here. As always, if there's a Ball that you're interested in that's not represented in our collection, or you'd simply like to speak with a sales representative directly to learn more, we'd welcome you to inquire by calling Topper Jewelers at
888-730-2221
or emailing
[email protected]
.