Discussion Starter
•
#1
•
What do you think guys?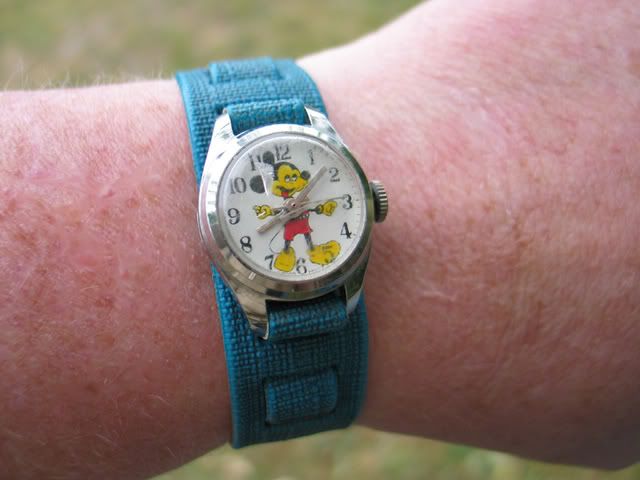 :-d:-d:-d
My folks recently had a clean-up and found my first watch.
Apparently when I was kid some friend's of ours went to Disneyland in the States and bought it back for me.
It's now become very clear why I can't wear a bracelet and love the zulu straps.... this is just an earlier version of one :-!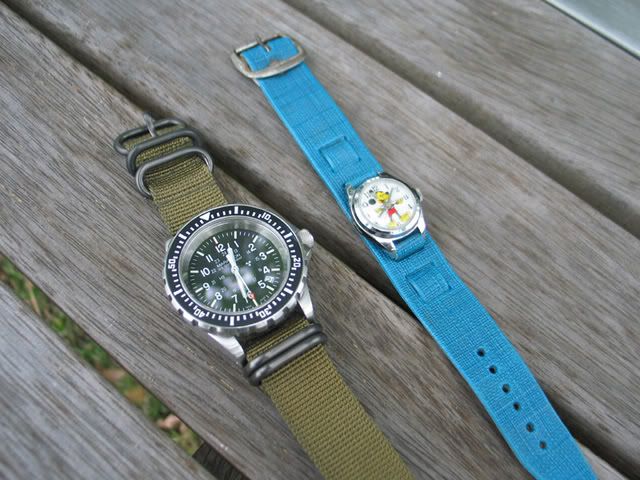 And by the looks of the crystal I was fairly hard on poor old Mickey Mouse back in the days when I was charging around the schoolyard!
The amazing thing was that the only thing wrong with it was a missing springbar. Gave it a wind and it works a treat.
Might have to fix it up and give it to my young niece.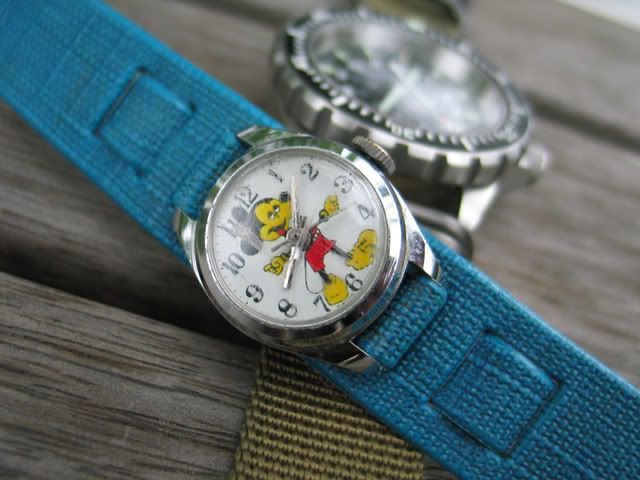 Cheers!
Sorry, not very Dive Watch relevant but thought I'd keep myself amused