Do you ever have one of those days where you finally can hold the watch you've always wanted to? Well today is that day for me. Not as spectacular or upmarket as some but I have wanted to hold this watch for literally 20 years since I first saw a picture of it.
I got this for either (not decided whether heart or head should take control yet) well under half price or guaranteeing a very healthy margin on sale
This is quite literally spotless. Any marks you see are more likely dust on the watch or the camera lense:
Sorry to be a tease but it looks good from the side: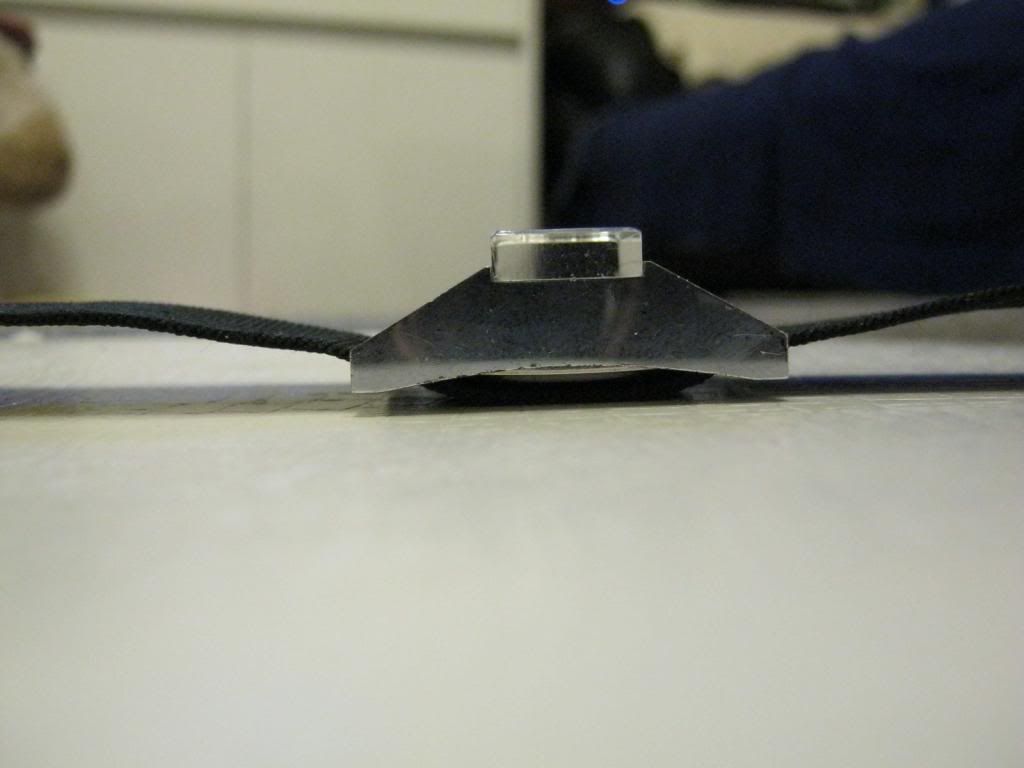 It looks good from a horizontal angle:
It looks good from the front:
A teasing glimpse at the face:
A bit more of the face through the thick crystal from an angle: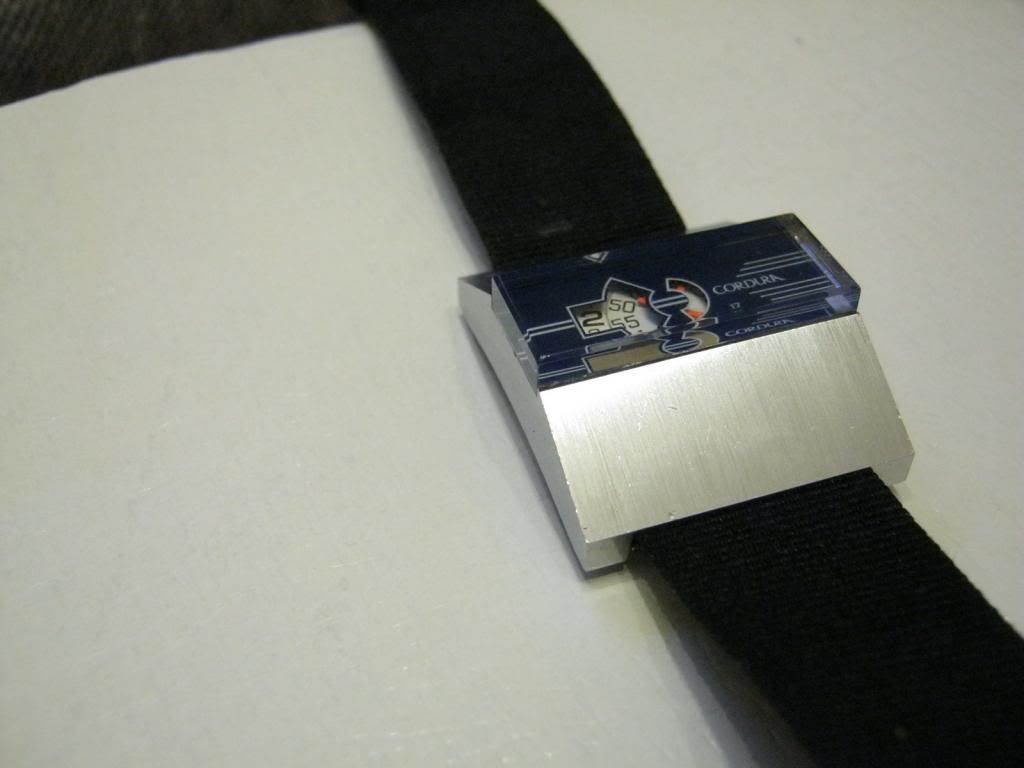 Now you can see it better:
And how it looks on my arm (I am a man with a ladies arm. lol):
It is quite small for a jump hour at about 30mm (1 and a quarter inch) square. Probably the thing I like best is that whilst I do like jump hours this one is pretty rare and it isn't a 'cross brand generic'. There are loads of the Lucerne / Trafalgar / Nelson ones that seem to differ only in the name. There are also the Sicuras which I do like but they do have a traditional 'face area' as a square shaped analog watch has. All of these (apart from another my Dad gave me but lost as a teen :-( ) have a large face with a lot of 'unused space'.
On the strap, I'm not sure whether this fabric strap is the original. The spring bars are pretty 'gunked up' at their ends but I would guess this probably had a blue felt/velvet style band originally. Not sure whether I like this black fabric band or not. It isn't a stretch type of fabric, it's quite strong and hardly moves it's weave under stress but I am wavering on the 'leather strap would look cool' idea. Not brown with the blue watch but black or blue I guess. It would need to be 23-24mm wide though. Any ideas?
Happy days (for a week or two at minimum.)
Andy
Just a quick edit: This has a Sicura movement in it. Any way of dating it to the exact year? It is 17 Jewels and has 848A or A848 (been drinking port) under the balance.