Discussion Starter
·
#1
·
Bessa is listed by Andeas at Mikrolisk as a TAG-Heuer brand, with an unconfirmed association with Monnin in France. Having finally got hold of a Bessa I thought I'd share the research I've done in case anyone is interested.
Ets G Monnin was founded in 1946 by Valéry & Gérald Monnin, somewhere in the Besançon area, and remained a family business producing top quality lathe turned, and later CNC produced, watch parts and cases for high end brands. Some time before 1981 Monnin changed it's structure, to become Monnin SARL, and then in 1989, under the control of Jean-Charles Monnin, Monnin Holdings SA. was founded, which ran side by side with the original Monnin SARL. in 2001 Monnin Holdings was taken over by a consortium of three Swiss watch concerns, Patek Phillipe, the Richemont Group, & Rolex. J-C Monnin retained control of Monnin SARL until 2004, at which time the two entities were merged to form Monnin SA, which is now based in a new facility in Sonzeboz. The Director of Special Projects of Monnin SA is one Jean-Charles Monnin, who, unfortunately, doesn't seem to answer emails.
Monnin had a good ongoing relationship with Heuer during the 60's and 70's, supplying them with parts and cases, until finally totally assembling models for Heuer. I'm no expert at all on vintage Heuers, but I do know Monnin produced the 844, and more than likely the 1614, 1611 & the 1589B. as well
Like some other case makers, for example Dennison, Monnin produced watches themselves, and perhaps their location in Besançon influenced the brand name, or maybe one of the Monnins was a keen photographer, and with Voigtlander having the Bessamatic camera range, Monnin had the Bessa Automatic, which is what we have here.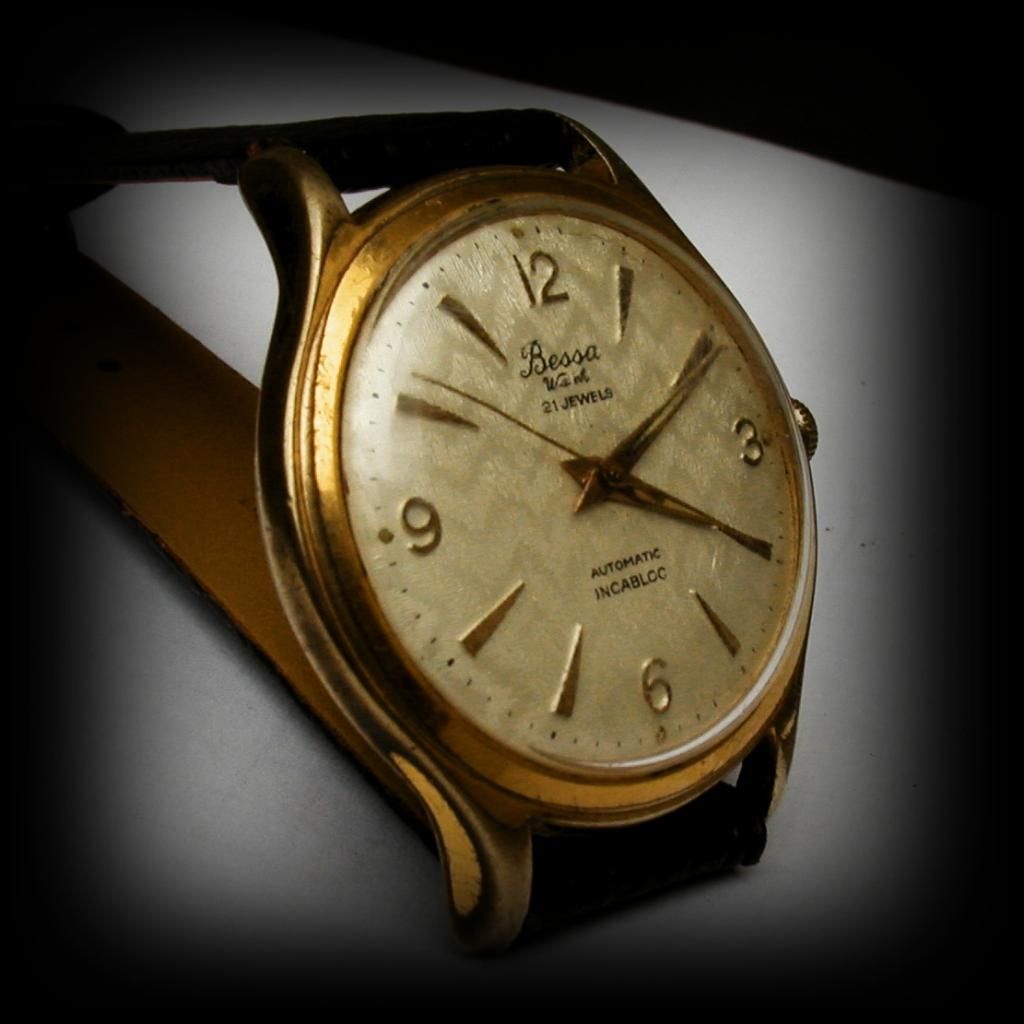 The case has some wear to the gold plating on the lugs, but as it seems to be a brass case the wear is virtually unseeable whe on the wrist.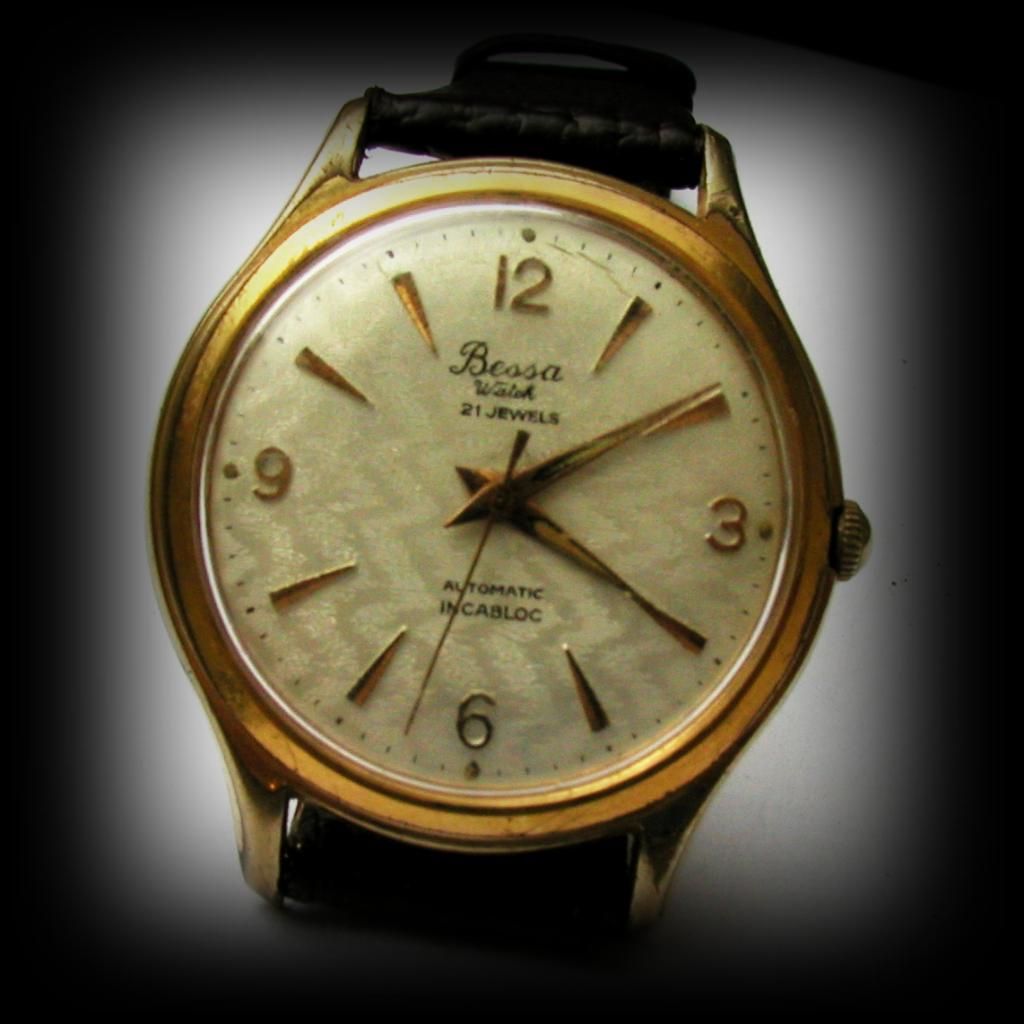 The movement is tall, whatever it is, and the case back is a Bagobloc, with the normal disclaimer.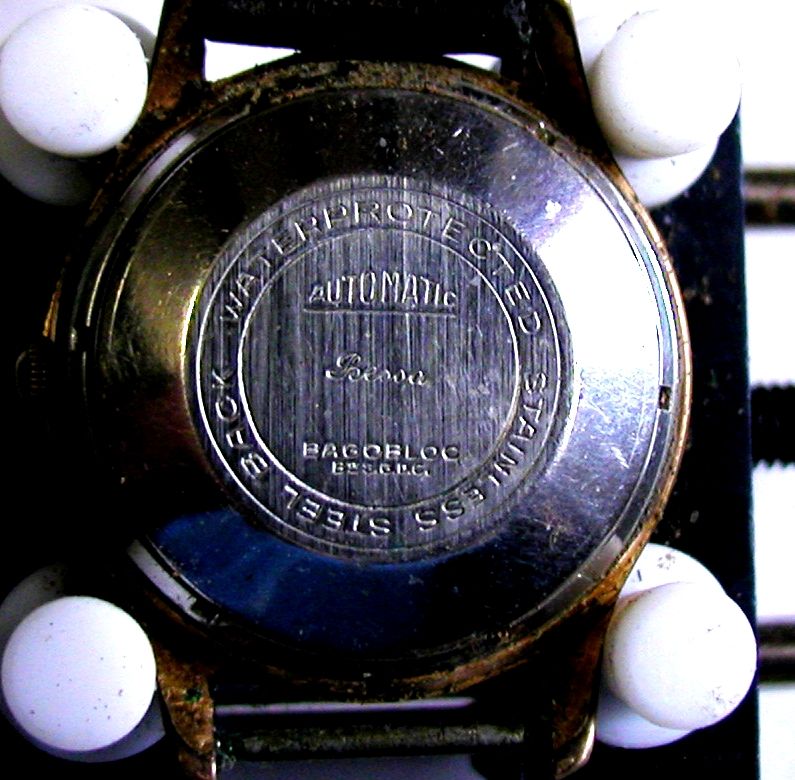 Powering the big beastie, (36mm inc the tiny crown), is this, as yet unidentified movement. You can see from the photos that the watch was rather less than pristine condition when it arrived, which was fairly obvious from the seller's photos. I don't mind cleaning and polishing, and dirty watches means poor photos, which helps to keep the prices down for watch scrooges like myself and one or two others I could mention. I've spent a few hours going through the good Dr Roland's site hunting for the movement, but without any joy so far. I posted the movement earlier, so, hopefully some brighter spark than me might know it.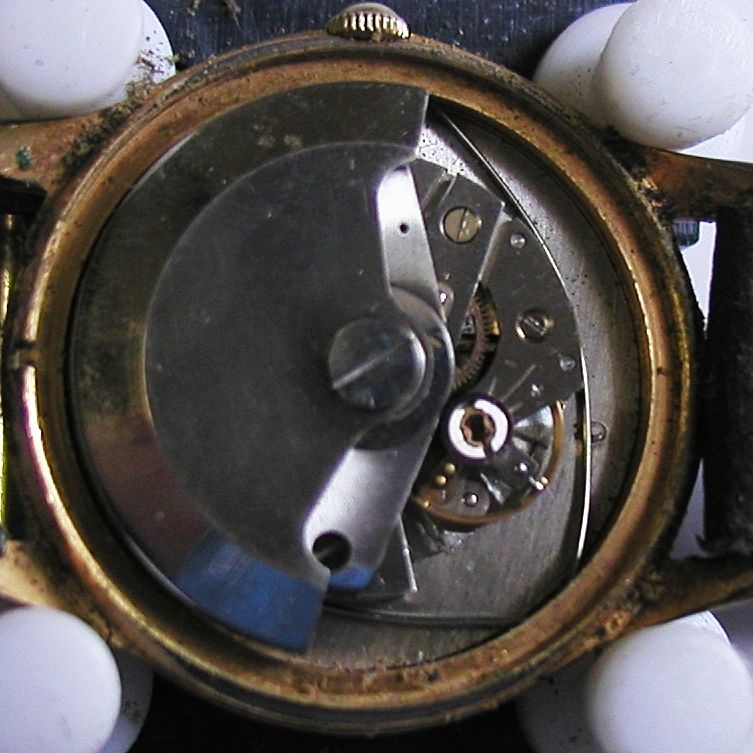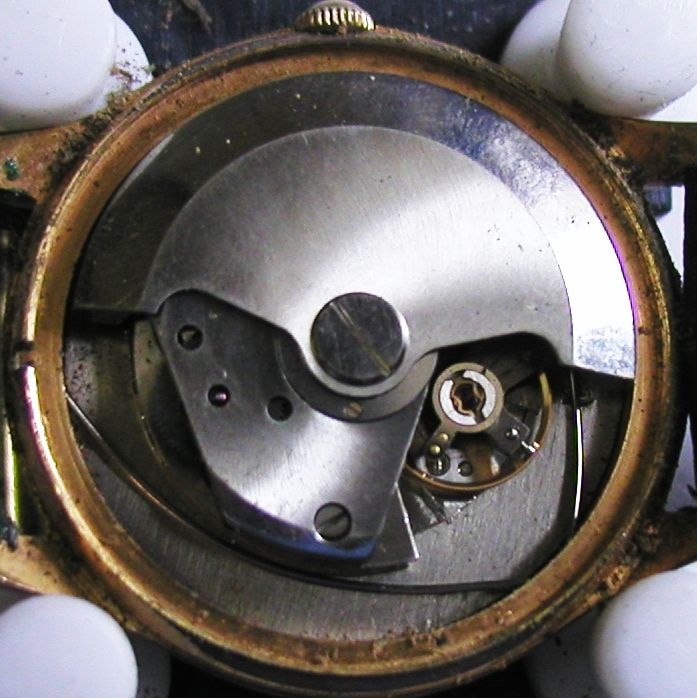 I really like the patterning on the face, which has only just a tiny amount of patina, and the pygmy crown is good too.
All in all, to pinch a phrase from elsewhere,
I'm quite pleased.....