*approved by Ernie Romers, site owner*
Dear watch aficionados,
It has been a while since I wrote my first post about starting my own watch brand, Mooren watch (which you can find here
https://www.watchuseek.com/f2/my-next-project-my-own-watch-brand-mooren-watch-511059.html
). I already revealed some information about the straps in this post
https://www.watchuseek.com/f2/my-ne...ren-watch-511059-post3796738.html#post3796738
and my last topic was the April fools' day topic which, of course, was just a joke. In that topic I announced to be expecting news soon though, but as some of you might have noticed, I didn't brought you any news for almost TWO MONTHS! The reason for that is that I suffered a few setbacks. In those two months time I have made very much progress though, so in this topic I will finally bring you some more news about my developments and about the watch I am making.
The progress
The main setback from which I suffered had to do with a manufacturer who promised to make the cases for me. The case was the biggest and most expensive issue, so I was really happy when the manufacturer told me he was willing to do it for a fair price. I waited and waited and waited to eventually hear that he wasn't willing to do it for the price he told me earlier. I thought that it was already sure that he was going to make the cases, but somehow that wasn't the case. He said that it wasn't realistic and that it would cost at least four times the price that he told me earlier. Not really nice of him and as you may understand that was a great disappointment for me and it cost me a lot of time.
I didn't think that it wasn't realistic though, after all no one said it was easy to start my own watch brand, so after that setback, I felt even more motivated to succeed in what I am trying to do and to keep on searching to eventually find a suitable supplier for the cases.
Dimitri, who made the technical drawings for the watchcase, told me about two other possible manufacturers. I contacted both of them. The first one said that they weren't capable of making the case, but the other manufacturer told me that they were willing to do it, so I took a visit there together with Dimitri, but after the visit we concluded that this manufacturer wasn't really suitable for producing the case to the standards that I want.
About two weeks ago I decided to send an email to Ickler in Pforzheim, Germany in which I explained my situation and in which I included the technical drawings. I actually already knew that it would be too expensive, but I decided to just give it a try. A day later I received a reply and beyond all my expectations they made me a really nice offer. We sent a few emails back and forth and Mister Ickler was also able to point out a weak spot in the construction of the crown and told me that he would reconstruct that part for me. Because Ickler has all the knowledge and experience that I need, I didn't had to think long about it before I decided to agree with their offer, which I did this week. I am really happy that I finally found a suitable supplier and that I proved that it IS realistic and that it IS possible.
I expect to receive the prototype of the case in four weeks time, so I am really excited.
Because I am now 100% sure that it is feasible and realistic, I also ordered all the other parts today, such as the straps, the hands and the movements.
Getting the ETA 2824 movements was a bit less easy than I expected it to be, because both ETA and Sellita are running on full capacity and their whole production was already booked for 2011 and probably also 2012. Therefore I was forced to source the movements from a wholesaler, which of course is more expensive, but I managed to get the movements for a reasonable price.
In my first post about this project, I told that I expected to be able to launch the first Mooren watch within 3 to 4 months time, but because of the setbacks I had, I will not be able to make that expectation come true and since the holiday season is near I decided to launch my first watch when the holiday season is over. That will most likely be in the beginning of September. Also because I am turning 19 on the eight of September and I would like to be able to officially launch my brand when I am still 18, just a bit of a symbolic thing.
The watch
Enough about the progress, now let me give you some more information about the watch itself. I will not share the full design with you yet, but I can give you some more information about the style and of course share some PICTURES with you!
As I already pointed out in my previous topic, I try to combine both vintage and modern elements in a timeless watch, but now I will be more specific about some parts.
The hands:
The hands will be classical looking and will be nickel colored. The hour and minute hands will also feature a luminous part. The second hand will be subtle and with a nice small tail on the back. The hands will be made at Estima in Switzerland. Below you will find some pictures of the second hand and a picture of a Super Luminova color that has something to do with the hands (The middle one, DO).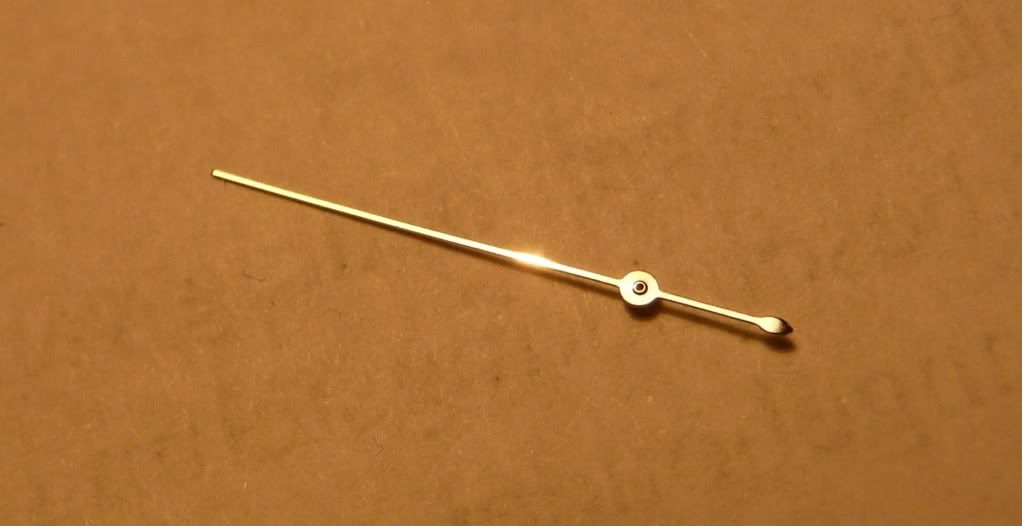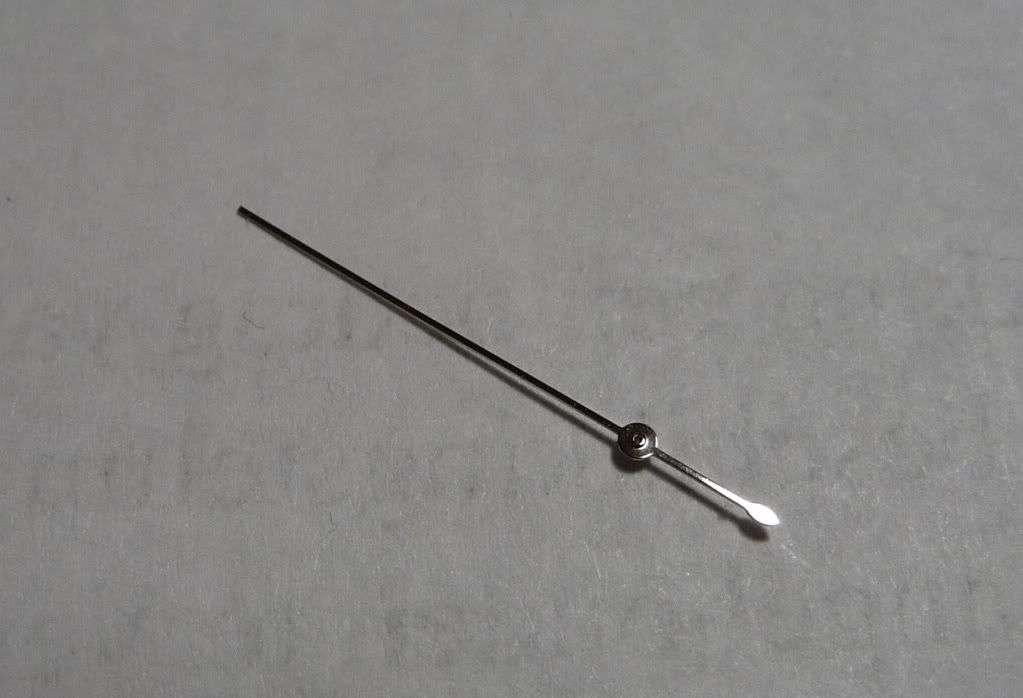 The dial:
The dial will be a clean looking dial and will be available in both black and beige. The dial will have a few elements that refer to vintage watches, but the typography on the dial will be quite modern, but still timeless. The dial will also feature a simple graphical element which will give it a special and distinctive look. The color of the Luminova of the hands will also be seen on the dial, but only very subtle.
The case:
The case will be distinctive, but simple. The finish of the whole case will be brushed steel, but the crown will feature a polished finishing. The crown will also feature the Mooren "M" as you can see on the picture below. As I told before the cases will be made by Ickler in Pforzheim, Germany. I will fit the cases with an AR-coated flat sapphire crystal on the front and the back will be fitted with a mineral glass. The diameter of the case will be 42,2mm and the height will be 11,8mm excluding glass and 12,3mm including glass. When I receive the prototype, I will try to share some pictures of some details with you.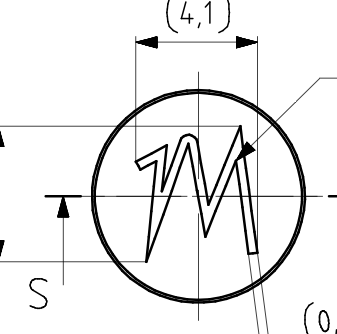 Other details:
I already told you something about the leather straps I will be using, but what I haven't told you yet is that the straps will be fitted with a double-fold deployant clasp with Mooren branding.
Another thing I haven't told you yet is that I already have the packaging, so I will show you some pictures of the packaging below.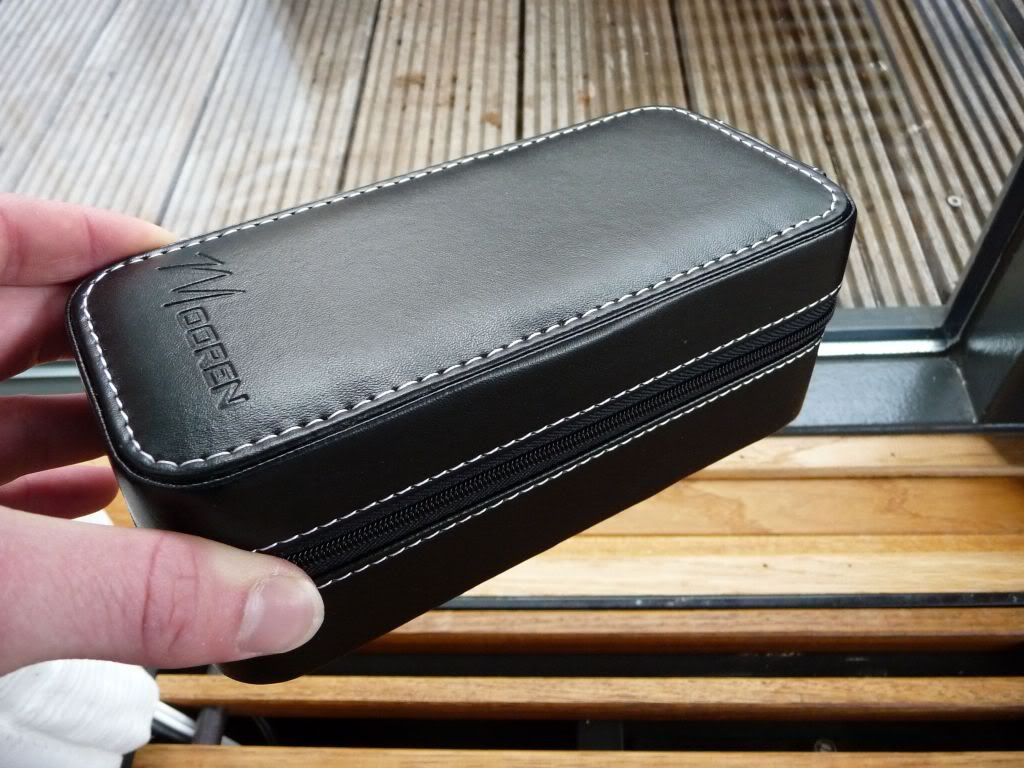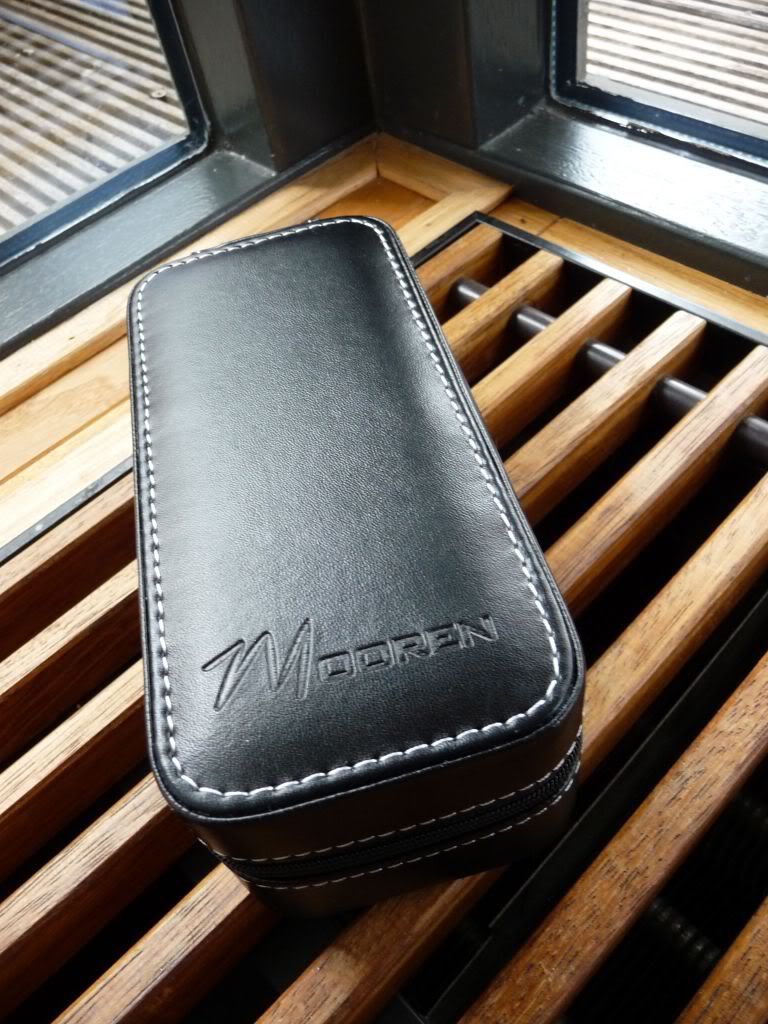 I hope these details will give you a better impression of what the watch will look like. The full design will remain secret until the official launch of my watch in September, but every now and then I will share some extra details about it.
When I launch my watch I will do that with an official presentation and I would also like to give a limited amount of watch aficionados the opportunity to be there, so if you are interested you can let me know.
(most likely for people that live in or near the Netherlands I think.)
EDIT:
I forgot to mention that I would especially like to thank Dimitri (forum member Dimi0808) for all his help so far and his involvement in this project. :-!
That is about all the information I can give you at this point. Yesterday I made my last exam for the finals, so I can now fully focus on my watch project. I promise to keep you up-to-date and that more news will not take two months this time :-d.
Thank you for reading.
Kindly regards,
Mick Mooren