Discussion Starter
·
#1
·
I recently came across a vintage Seamaster in rough shape. The case was well handled, the crystal was shot and the watch, though running, was losing buckets of time. It was dirty and sitting on a broken Speidel metal bracelet. How could I resist??
I swapped the crystal, lightly polished the case (Talking cape cod-lightly. Not much deep stuff smost marks came out with some patience), had the movement fully serviced by a local watchmaker, added a Hirsch duke strap and found an Omega buckle on the 'bay that was a nice match for strap and watch. The watch originally was only $75. I invested about $200 on the other stuff but the final product makes me smile. The watch is a 351 bumper from 1951. I love the linen texture dial. And it is keeping terrific time.
Those who know me will proclaim it will be on the sales forum in no time at all. I can definitively say this one won't go that route...how can I state this?? I am actually giving it to a friend as a gift before I can flip it!!
Posting this thread as a reminder that there are gems in the rough out there. It is such a good feeling to breathe new life into a piece that had been shuffling around in someone's junk drawer. On to a few pics:
I should have taken more snaps before restoration...this is the only one I can find: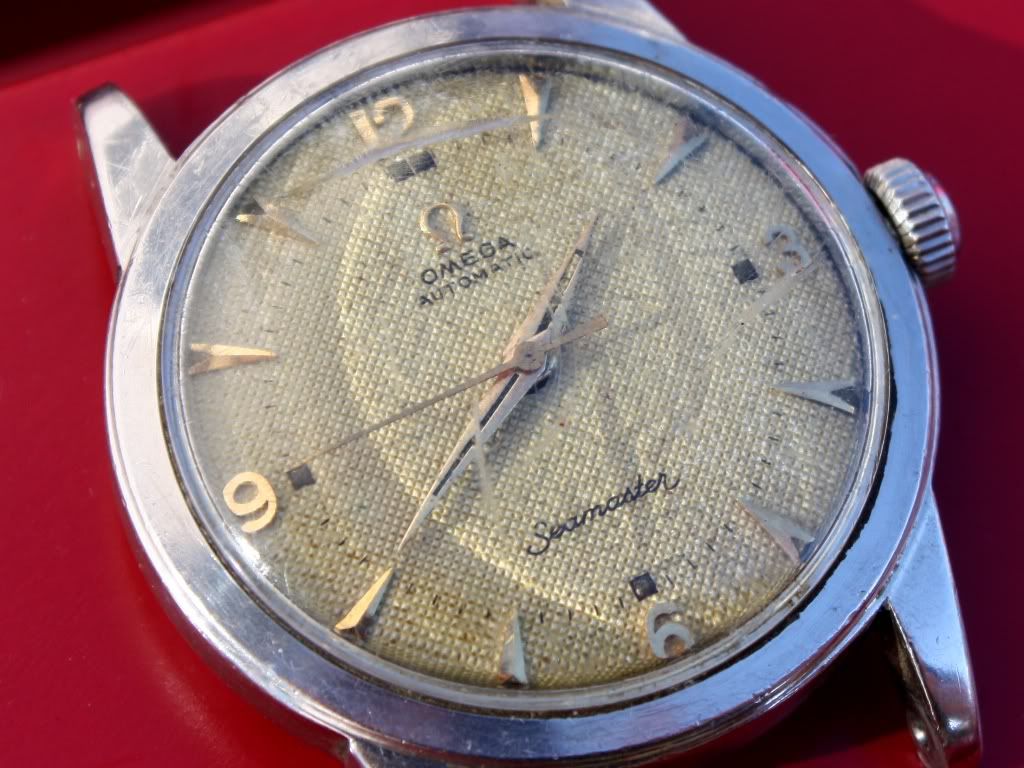 And now on to the finished product: