Discussion Starter
·
#1
·
Had my 4th bronze ( Magrette) in the mail so I thought it is time to take a few pics.
My Anonimo has a small problem and is back for repair so it is just a trio.
Benarus Moray II
Magrette Regattare
and Zenton B42
They all have brown dials, Zenton and Benarus sunbrush and Magrette a matt finish
All have a brushed case and I didn't give them an egg treatment or liver of sulfur
For the Magrette I don't know what the previous owner did but it looks like it aged from alone
Bought the Magrette second hand (a real bargain :-!)and must say I really like it more in real than what I saw on pictures
I have to get used to the missing second hand but it is not bad, just abut unusual and no need to set a date that I really like .
It is right now the one on my wrist but there is one concern and I hope can get some feed back from other owners... about the sapphire crystal.
While cleaning the crystals I noticed the Magrette crystal is different so I took an ice cube and tried the water drop test several times but I was not able to get a nice drop on the Magrette crystal.
It worked fine on Benarus and Zenton but not on the Magrette ( you can see that on the last pictures )
Now I doubt it is a real sapphire and that would bother me even for the low price I paid. I would be grateful if somebody could destroy by doubts and help me to enjoy it much better
I am not sure how reliable this test is, so what can I do to check it ( please do not suggest I should try to scratch it.)
But now enjoy a few bronze pics , it is really an amazingand "living" material.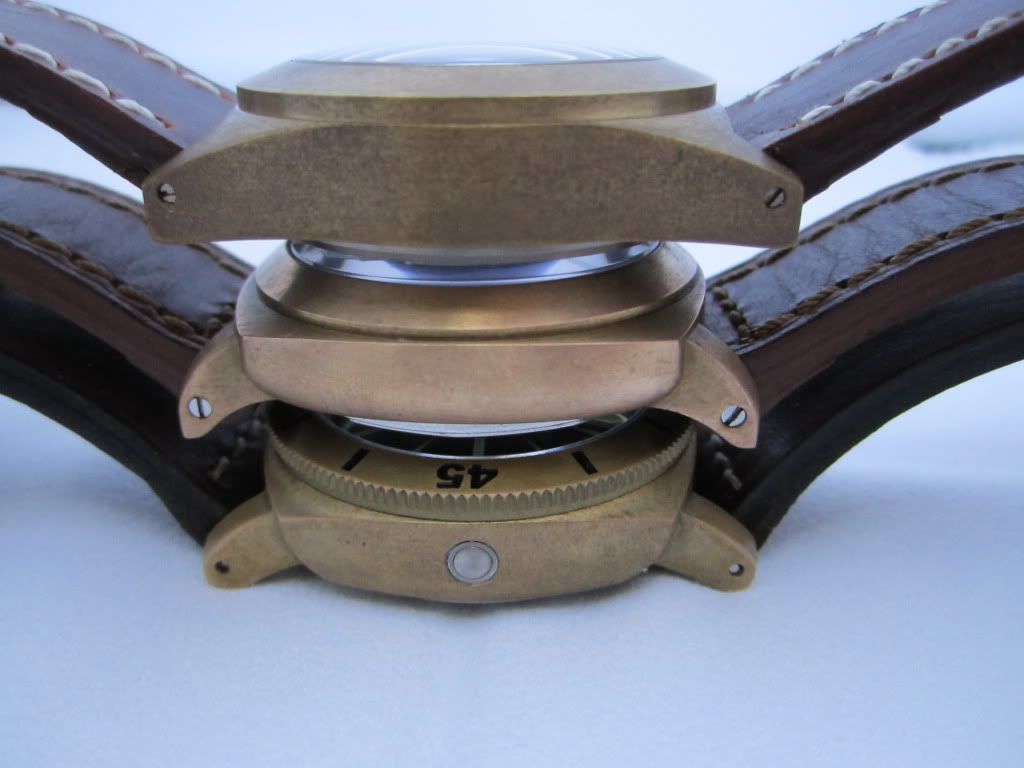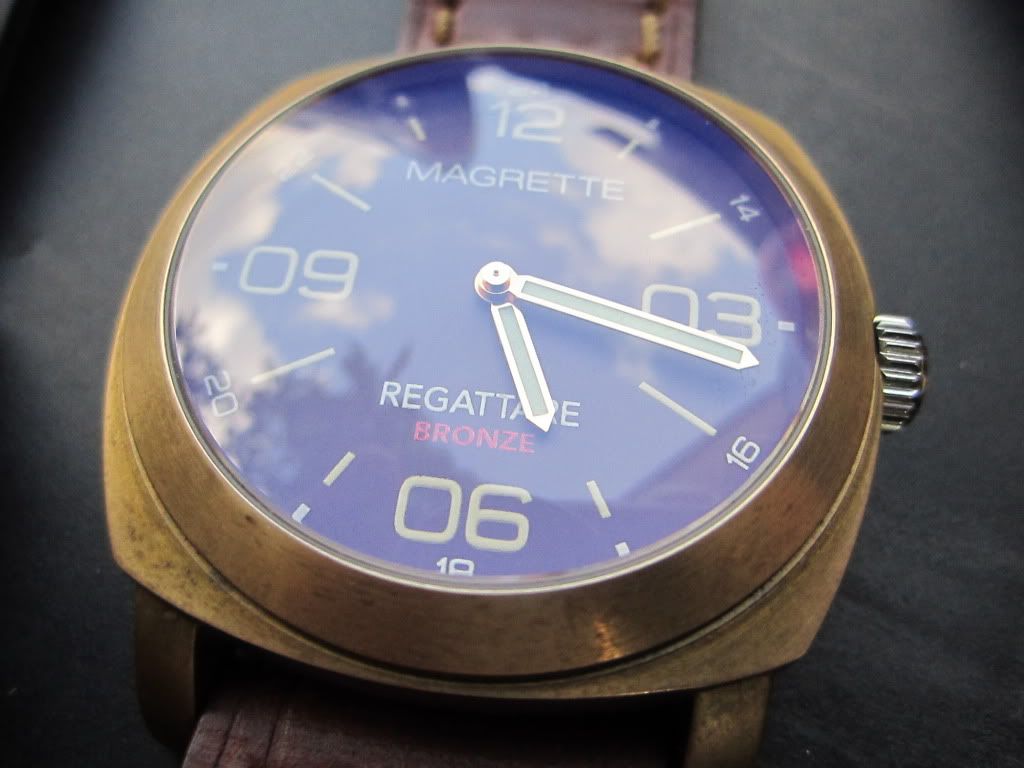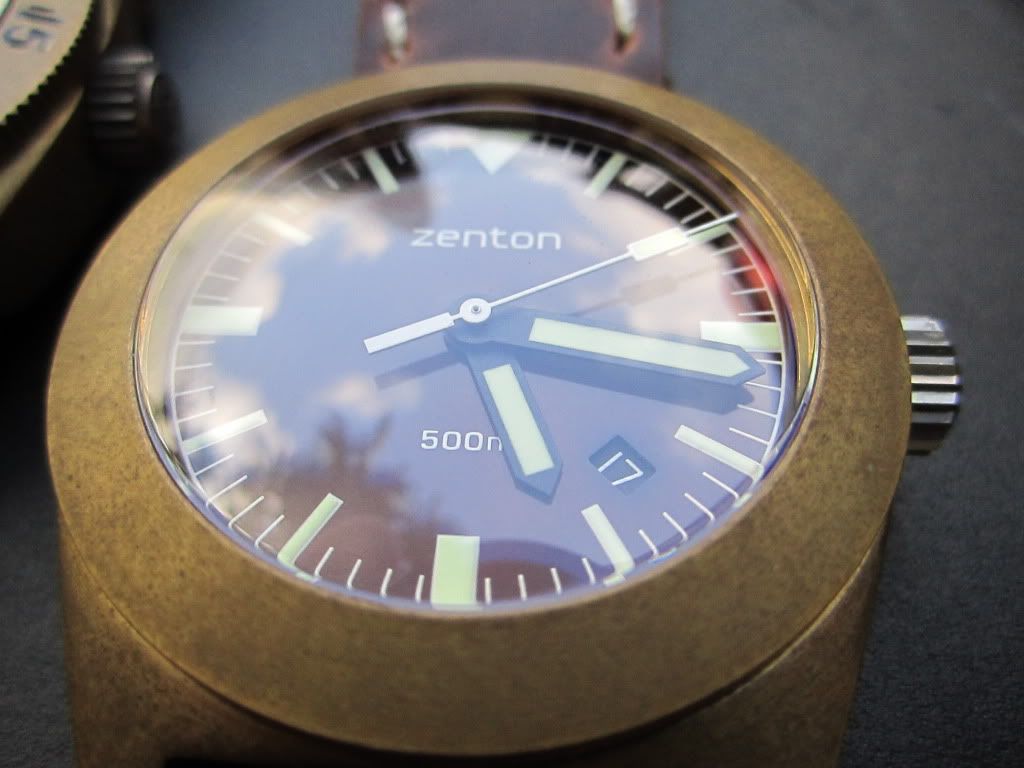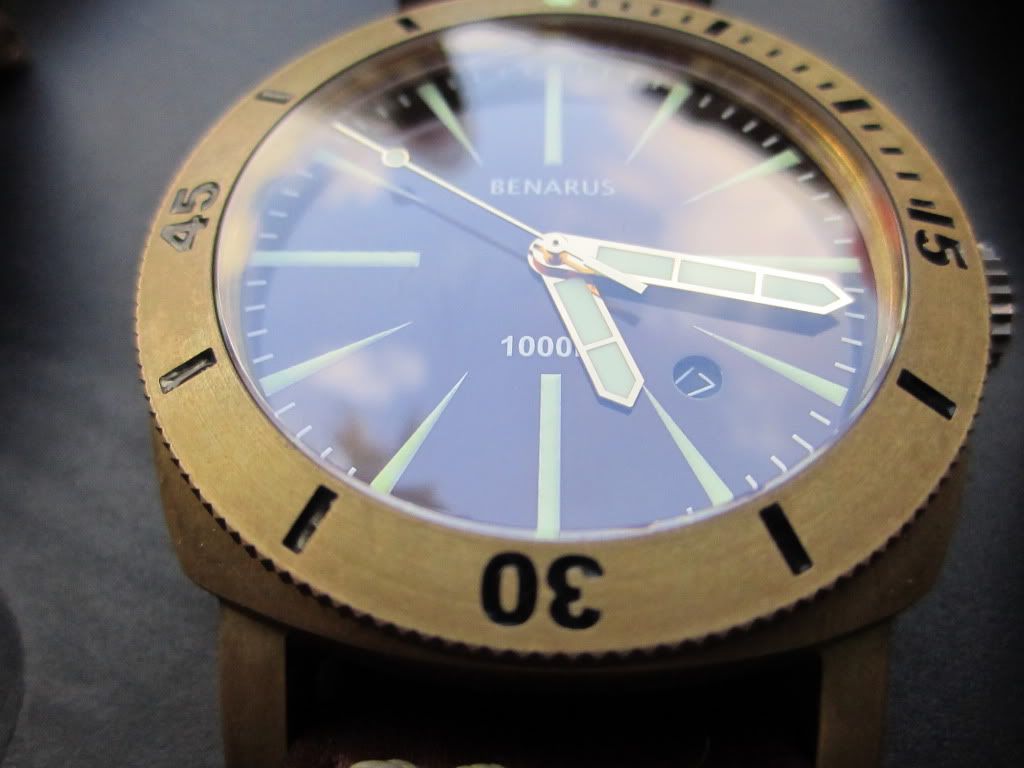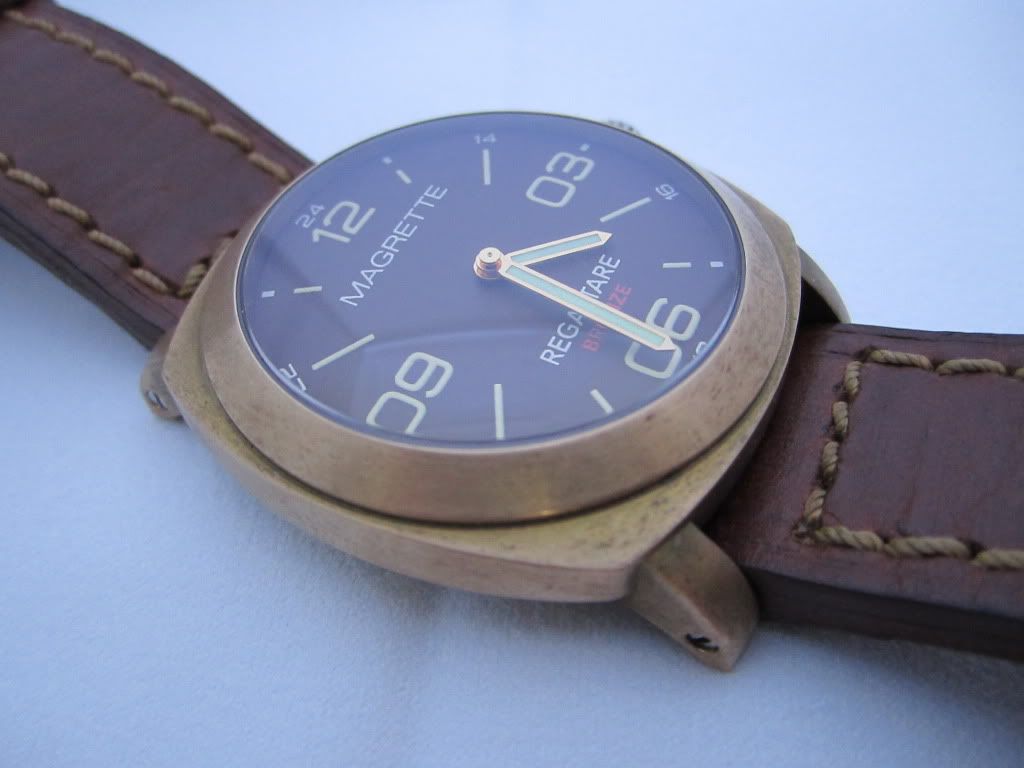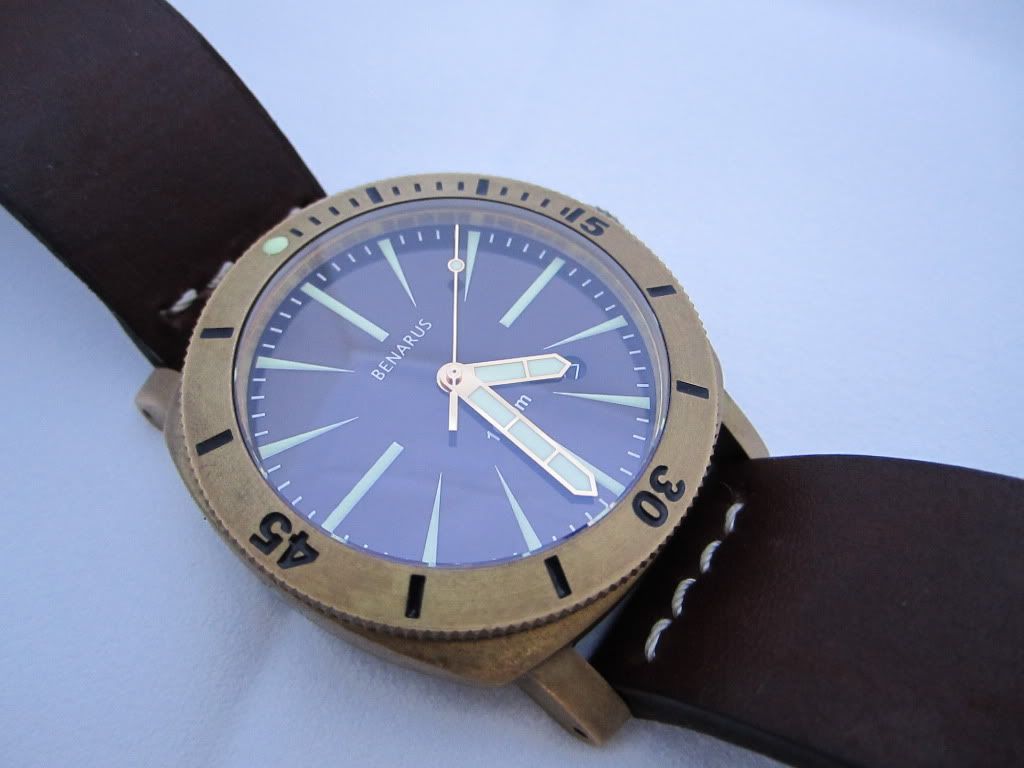 DROP TEST WITH TWO DROPS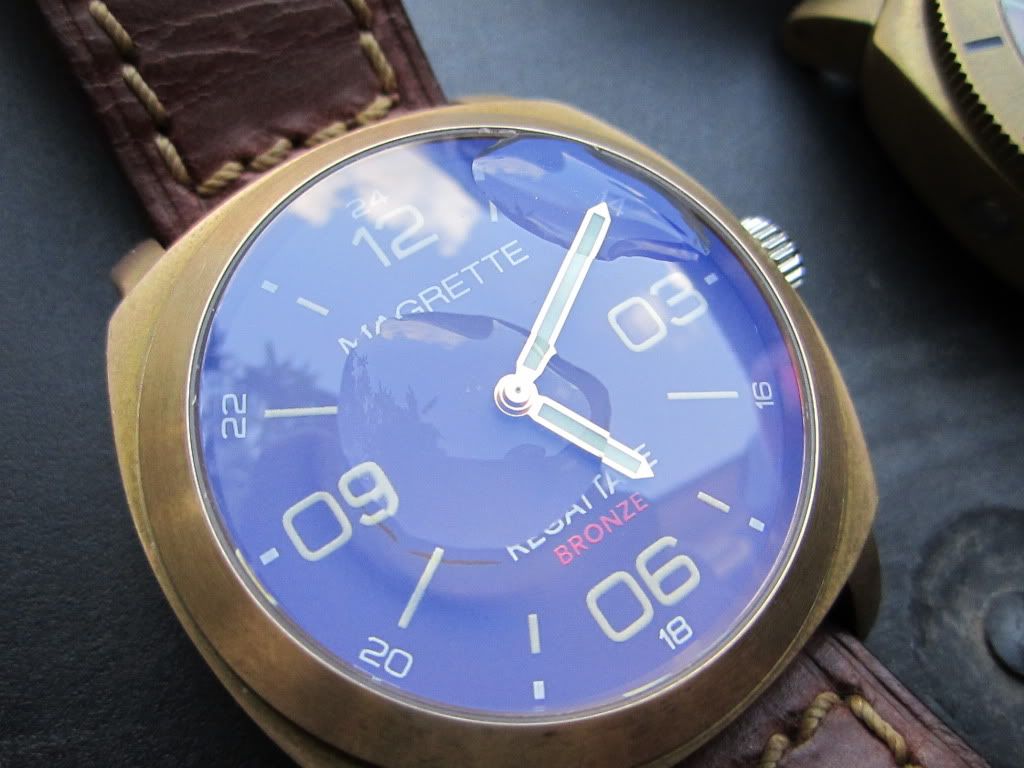 AND ONE DROP