Thanks to Tik Tok for my Light Brown Oiled Leather Pilot Strap with white stitching FREE with my purchase of the Combat B2.
Strap is thicker and already broken in VS the OEM black leather pilot's strap. Leather is very soft and pliable. Great vintage look. The rivets and buckle are SS, not PVD.
I still prefer the Lum Tec Black Leather Pilot's strap because of it's stealthy good looks.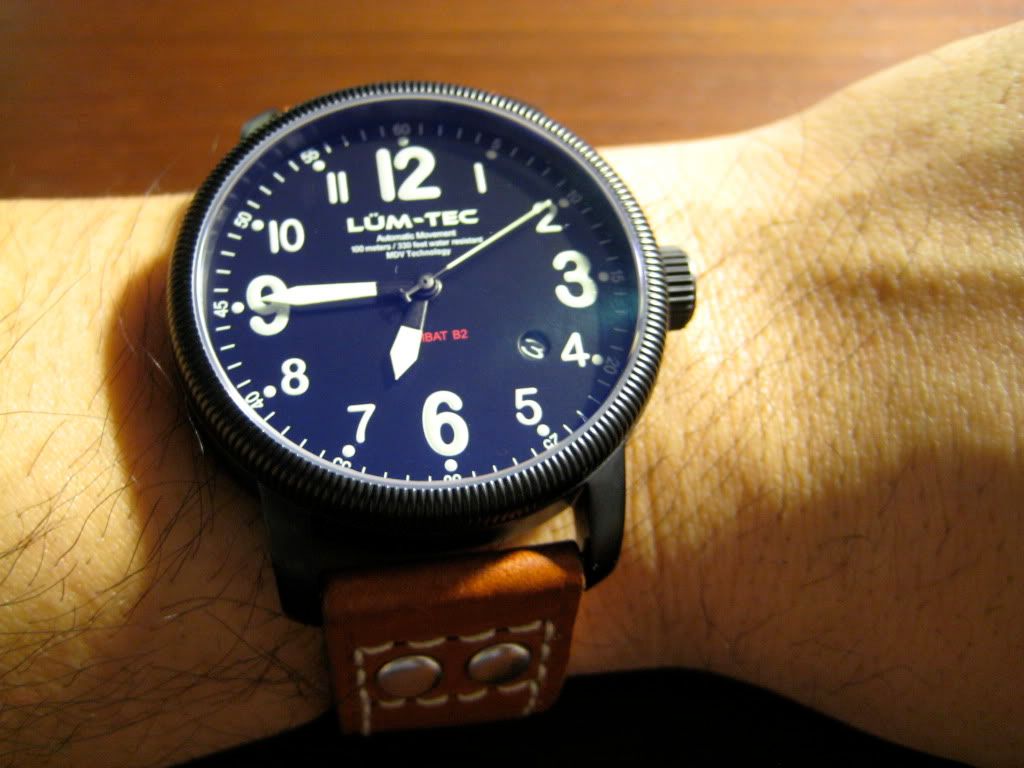 Wrist Shot