Prices include CONUS Priority 2 Days shipping and PayPal fees.
If interested in any, please pm me and I will provide my PayPal address for payment.
Thank you for stopping by.
1) Casio G-Shock GA1000. Excellent overall condition except the mark on the bezel at around 3pm as shown in the pictures. Comes with the full box set with the manuals and price tag.
$old$forONEfourZero and off to Ottawa to DM.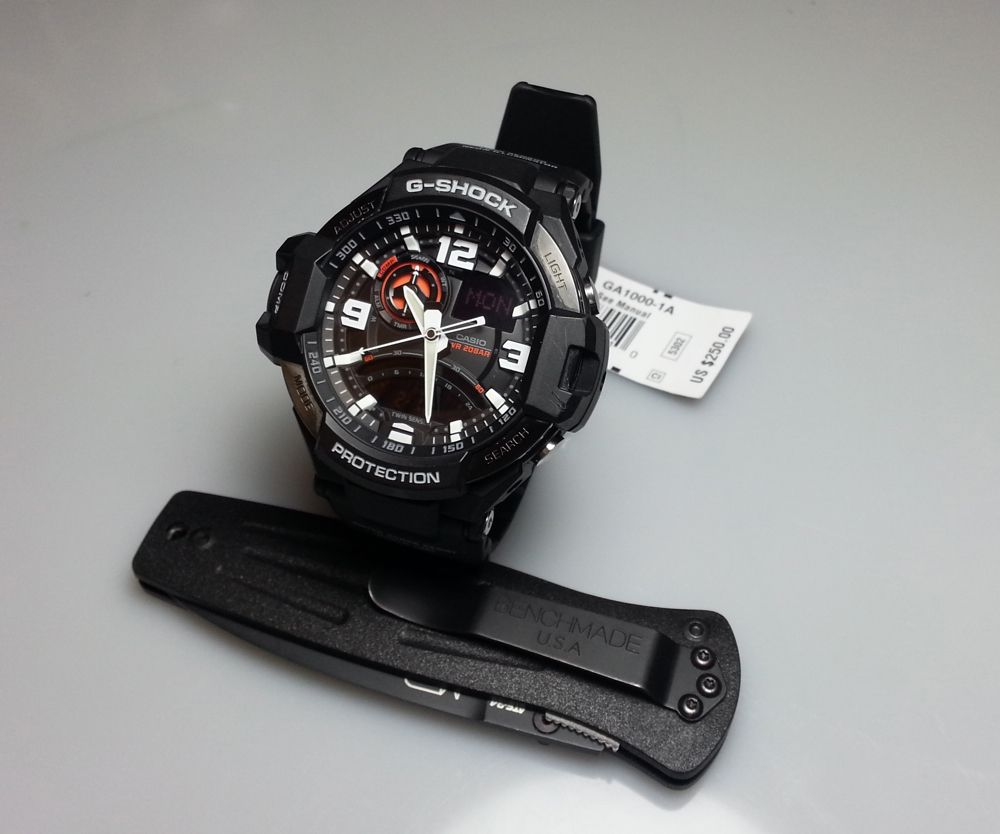 2) Casio ProTrek PRW2500. This one is Solar/Atomic. In good overall condition, pictures depict the condition. Scuffs/Scratches on the bezel as shown, nothing that is an eyesore in person. Comes with the original box but no manual. Will come mounted on the Zulu grey strap that you see in the pictures, plus the original rubber strap with the mounting hardware. This Casio does not require any adapters, you may use any regular 22mm strap with it!
$sold$forONEoneFIVE and off to the big TX. Thank you JO and WUS.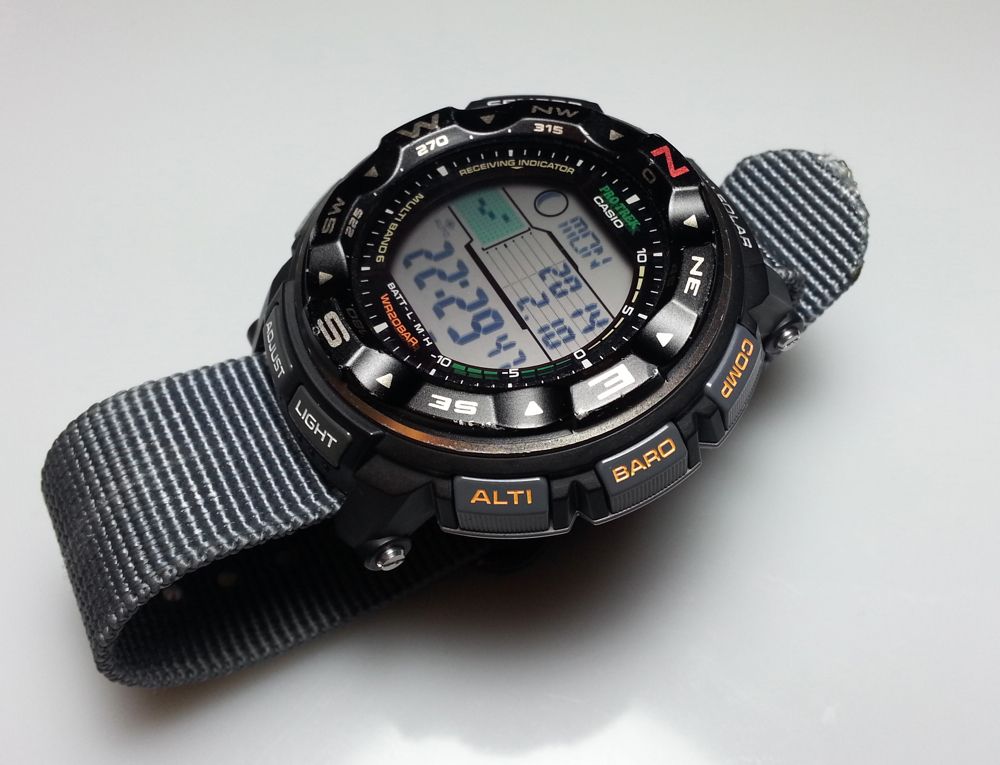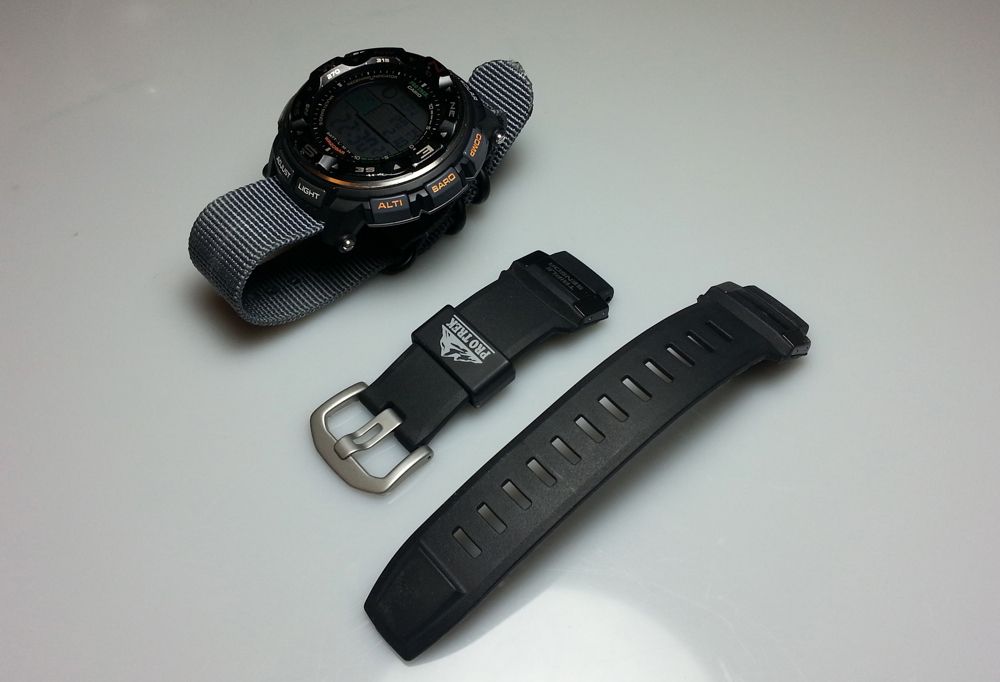 3)
Casio G-Shock Riseman G9200. Made in JAPAN!
This one is hardly worn and in great shape. Comes with full box, tin and outer box etc with manuals. This is the non atomic but is a tough solar model.
$OLD$forONEtwoZERO and off to Great North. Thanks EL and WUS.