Hi!
Found this extremely rare Certina DiaMaster on a Belgian auction site when I was searching for Certina DM pics in the www. I made a decent bid and the seller accepted.
These watches were made in the 1970s, when Certina and Rado were already under one roof as part of the ASUAG/GWC. It´s nothing but a Rado DiaStar 515 with Certina branding. And a DiaStar 515 is a NCC 505 with scratchproof tungstencarbide case and sapphire crystle.
DS 515
NCC 505
Here the seller´s pics:
What about the dial? Black, grey or dark blue?
Today it arrived: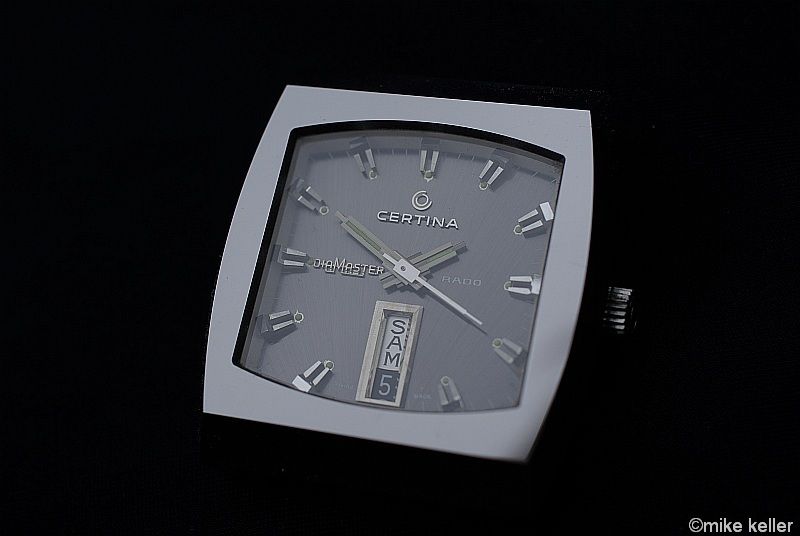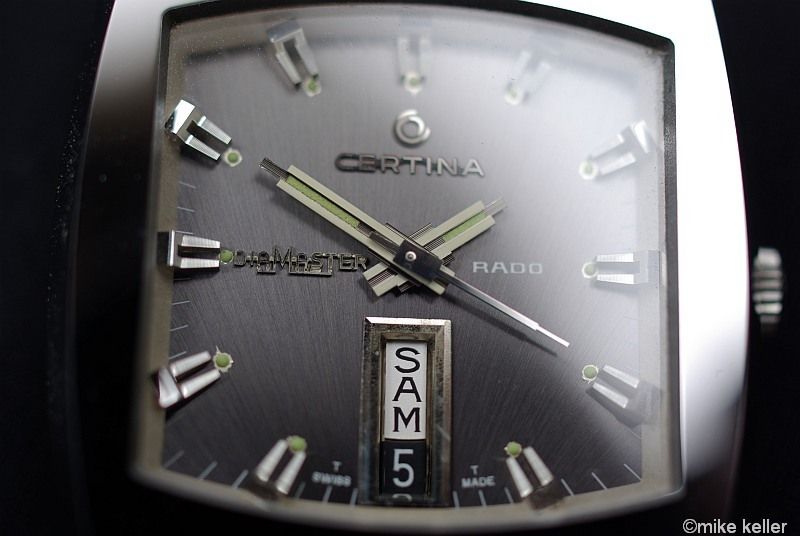 It´s a sort of anthracite/graphite colour with a nice structure, changing it´s lightness dependent from the intensity of light and the angle of view.
The watch is simply fantastic and in excellent condition! :-!
Certina-marked crown: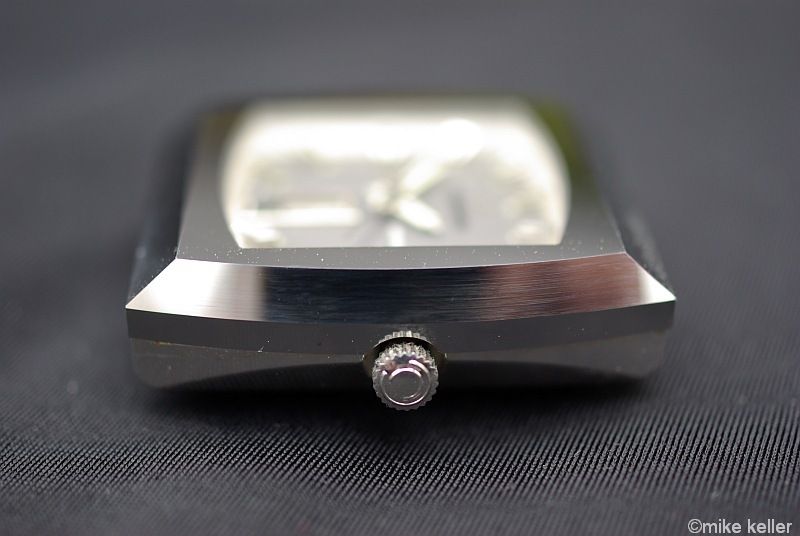 No marking on the back except a Rado reference number:
Inside I expect an ETA 2789, but I still haven´t opened it yet. It works fine and keeps time accurately.
I bet this watch has never seen a Certina factory from inside and is completely made by Rado.
It came with a very nice and massive German ROWI bracelet, unfortunately much too short: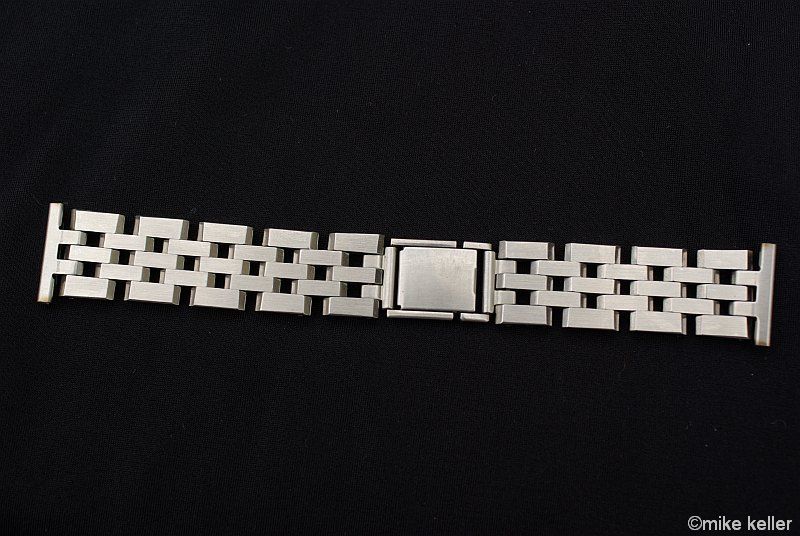 I found a Rado bracelet for 20 mm lugs - very nice but incredible dirty and scratched. After 20 min in my new US-cleaner and 60 min removing scratches and restoring the brushing with sandpaper(600 grain), I could mount it: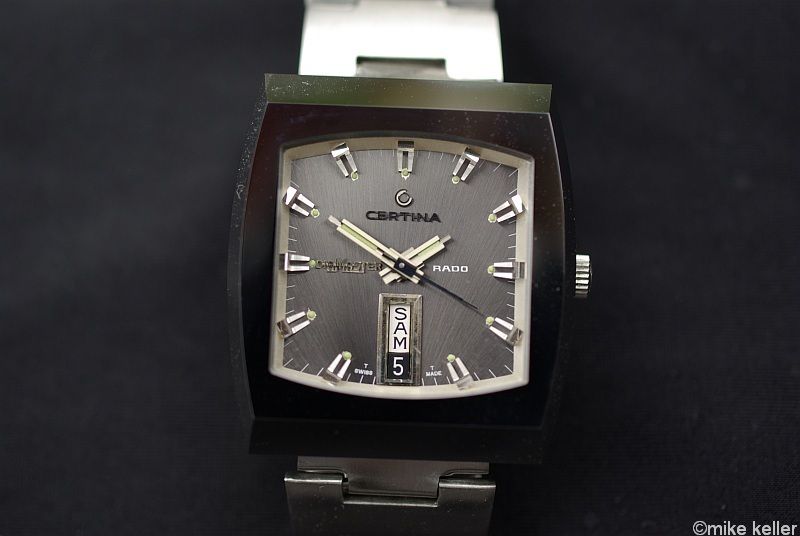 I´m very happy with my "new" rare Certina DM/Rado DS515, never seen another one before.