Discussion Starter
•
#1
•
In the packet with yesterday's Ultra Prestige was a Chilex from P. Chil (ets Chil), Paris 3[SUP]e[/SUP] .
With a similar Bagobloc back as the Ultra,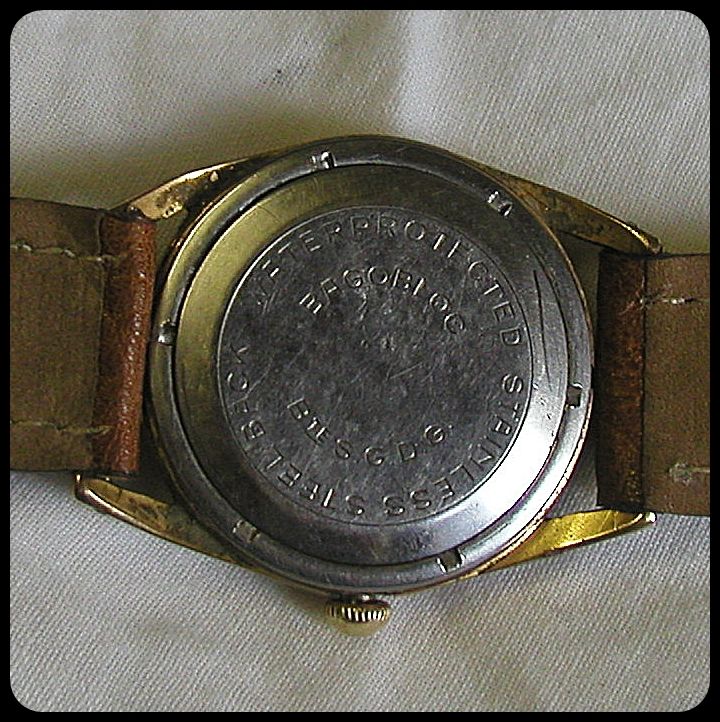 It runs the same movement as in my Sossine, which was identified courtesy of Mirius and his Mirus, as a Femga 520, rather different from the one shown by Roland on his great Ranfft resource.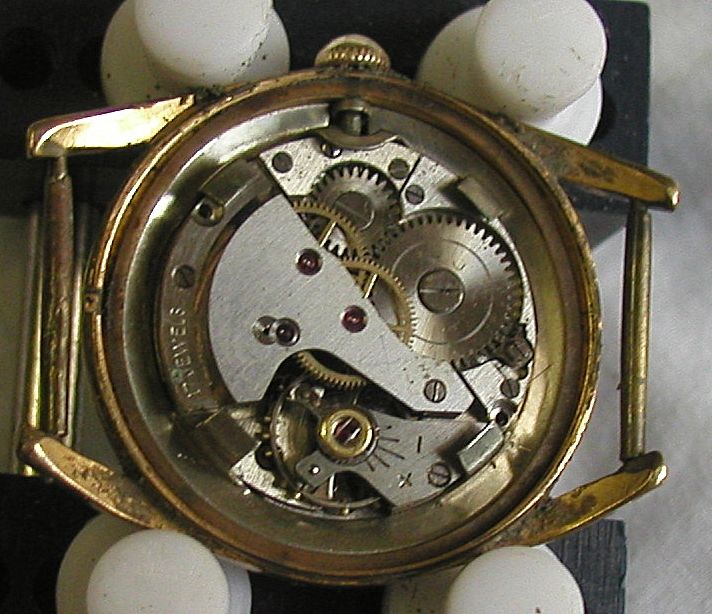 I figured that that crystal would likely need replacing, which, even if it had polished up nicely, would have had to be changed anyway as it has turned a little cloudy in places.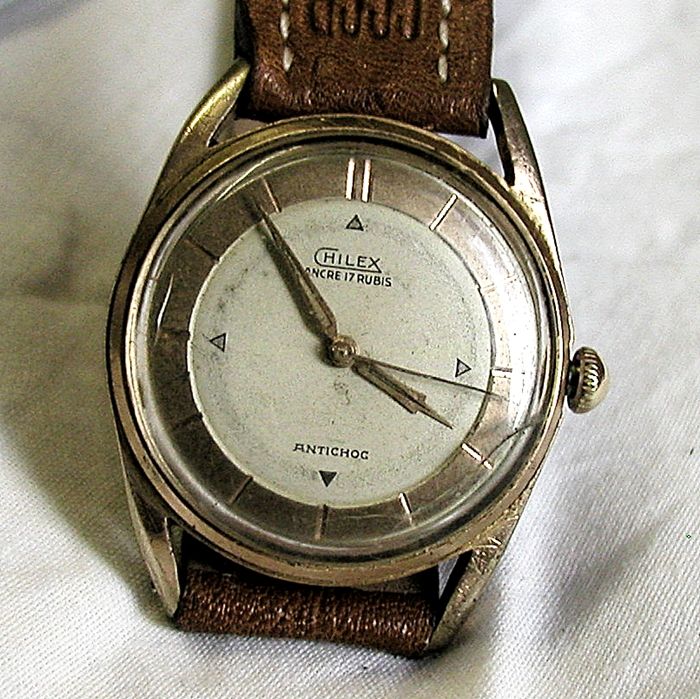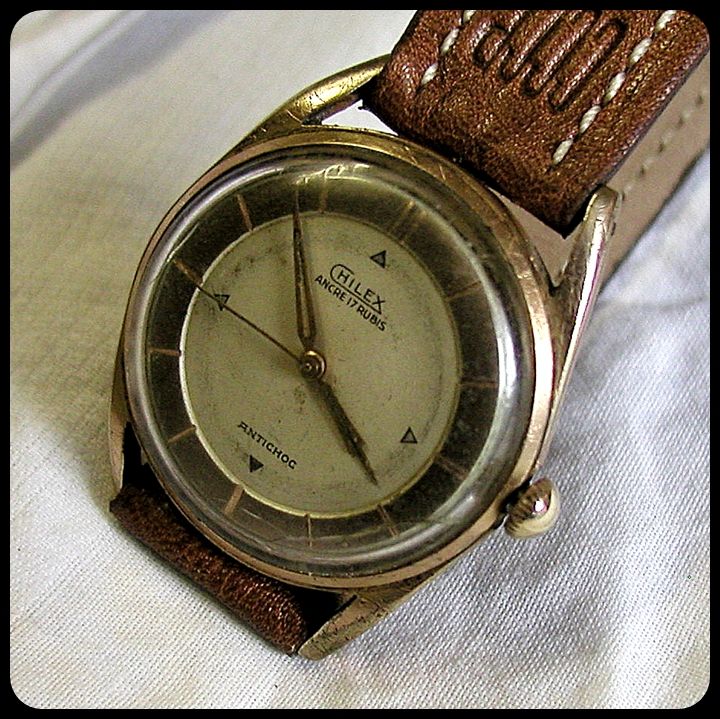 But the watch is slightly more problematic than just a simple crystal change, as you can see from the photos the stem is slightly too long, and the crown, which is probably original, is well worn, making it rather more difficult to wind and set than it should be.
I can find a replacement winding stem easily enough, so the next thing is to find a similar crown, which, hopefully, I'll have time to look for next week. So nothing too difficult for my very rudimental skills.
Once it's done it should be a nice looking older relative to my other Chilex.