Hello,
I was considering buying an Aerospace with the new B79 SQ, Thermoline quartz movement. I went to an AD to try it on in person, the problem is I cannot get over the fact that it is titanium, and I really am not a titanium guy, so I siad to myself. forget the Aerospace dream and focus on a B1.
Then I ran across this Breitling Stainless Steel Chronospace. The problem with this one is it houses the B56 which is not what I want. Here is a pic.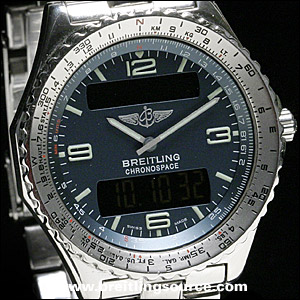 Can I swap the the B56 Quartz movemenbt in this watch for the new B79 SQ Thermoline?
I would even settle for a COSC certified B65 if the swap is possible.
Any help is appreciated.
Thanks
Charles...