Discussion Starter
·
#1
·
I was asked Zoodles95 to tear down and compare these two movements during a routine service so we can see just what are the differences between these two movements:
(Note: the top,or right-hand image will always be the CL-888 and the bottom, or left-hand image will be the ST16.)
Here are the two movements in there respective cases, the CL-888 in a large black Swiss Legend; the ST16 in a smaller Seagull.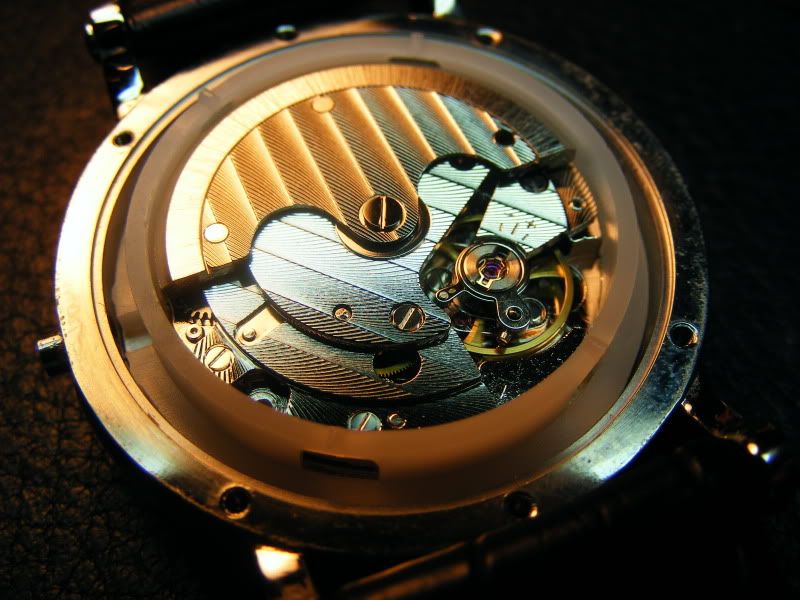 The first thing done was check the timing of the two:
CL-888:
Beat error - 0.9 ms
Rate - +6.00 (dial up), +21.5 (crown down)
ST16:
Beat error - 1.5 ms
Rate - -7.2 (dial up), -11 (crown down)
Both of these rates are acceptable, and should average within my preferred band of +/- 10 s/d.
Now we start withe the actual disassembly of the movements. For those who wish to see the actual steps taken I refer you to the WUS thread titled "Inside an ST16 (lot's of images)", where did a step-by-step on the disassembly of this movement.
I thought there would be
some
differences between the two, but, as you will see in the following pictures, there isn't.
Mainplates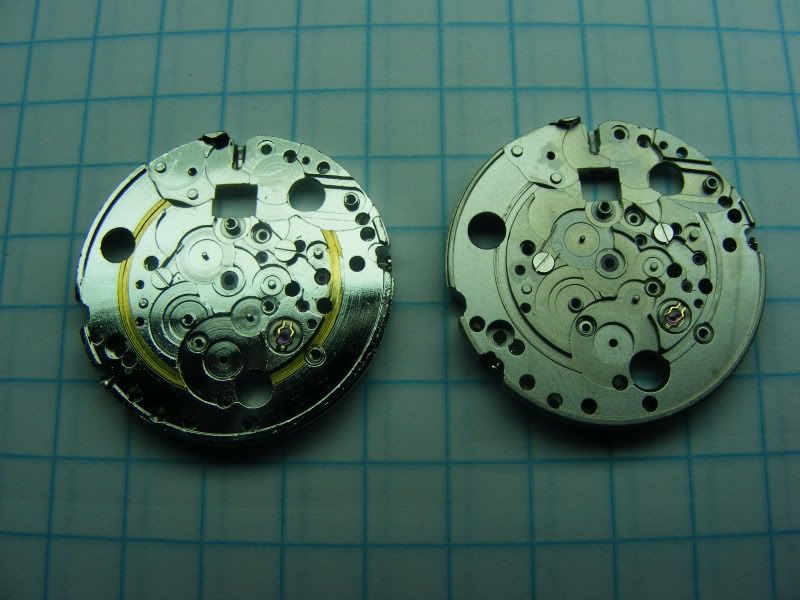 Date wheels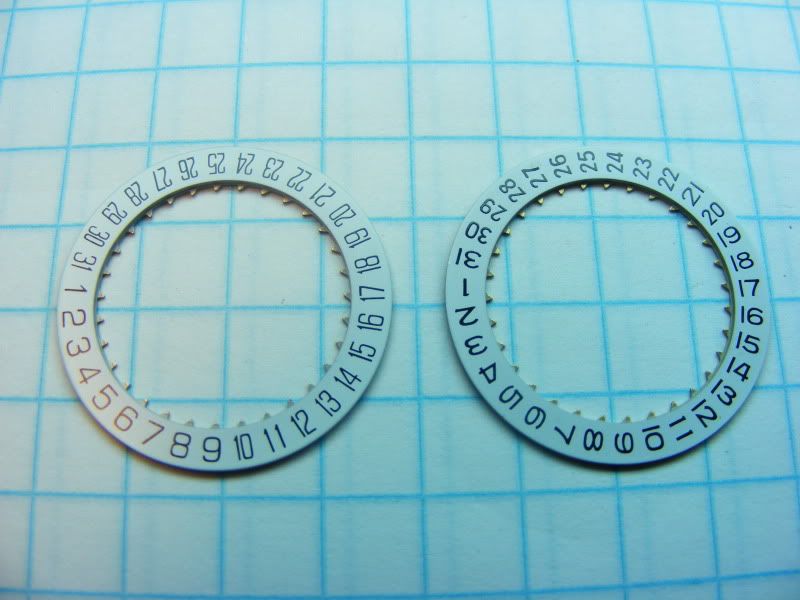 Main Bridge
Auto Bridge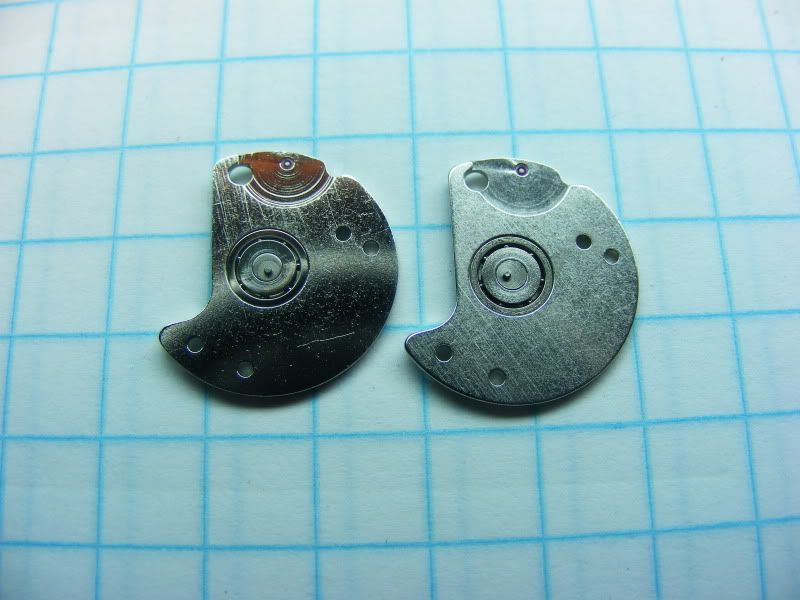 Rotors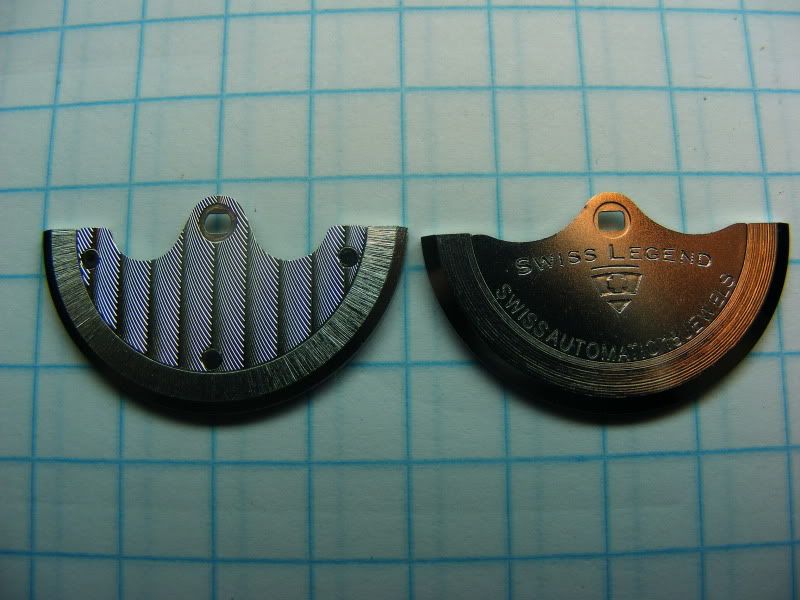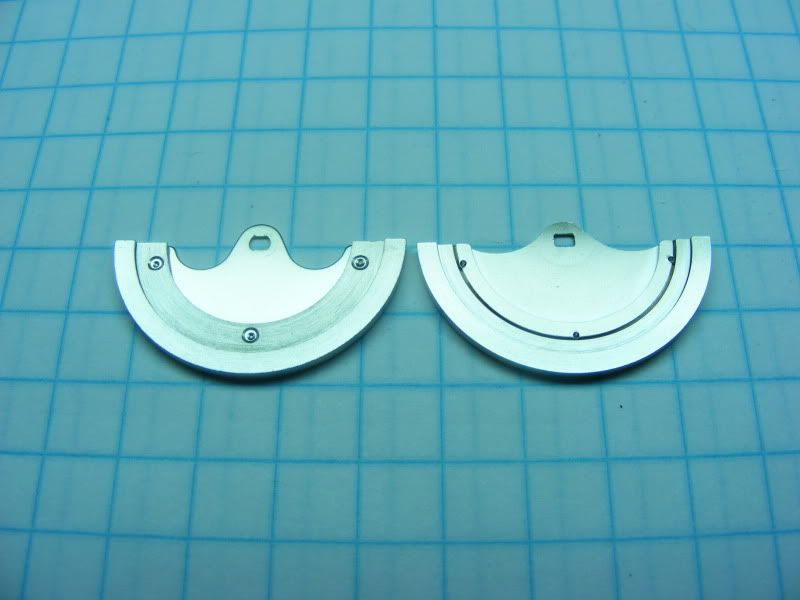 Bridge for the 2nd Wheel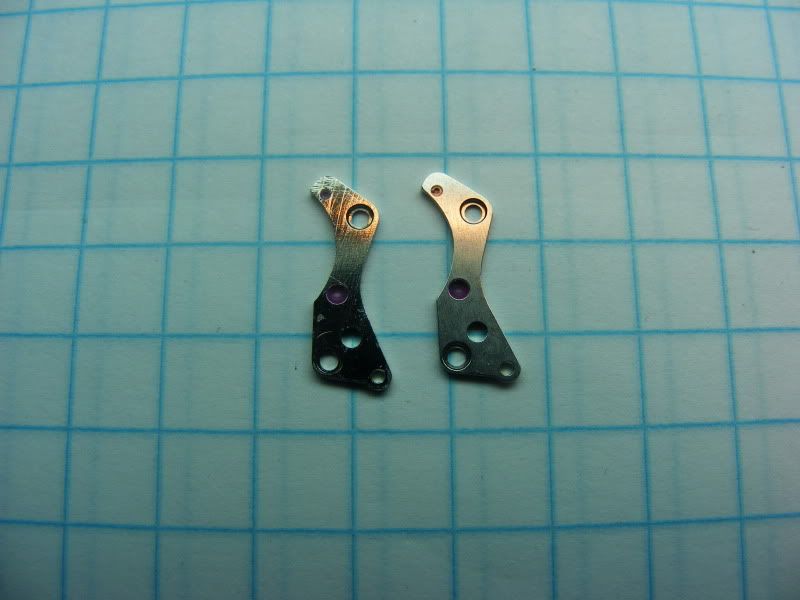 2nd Wheel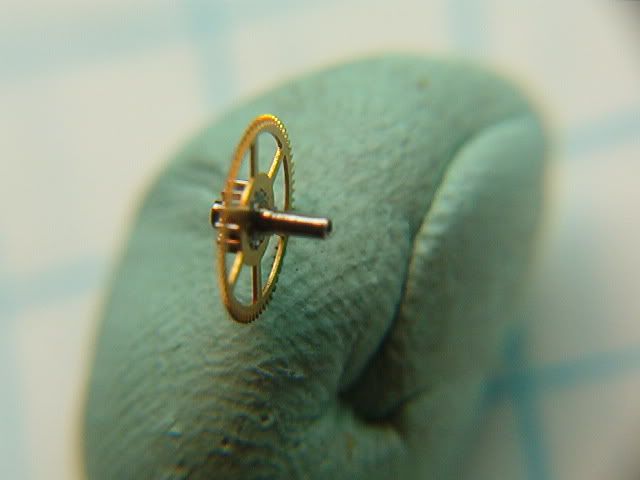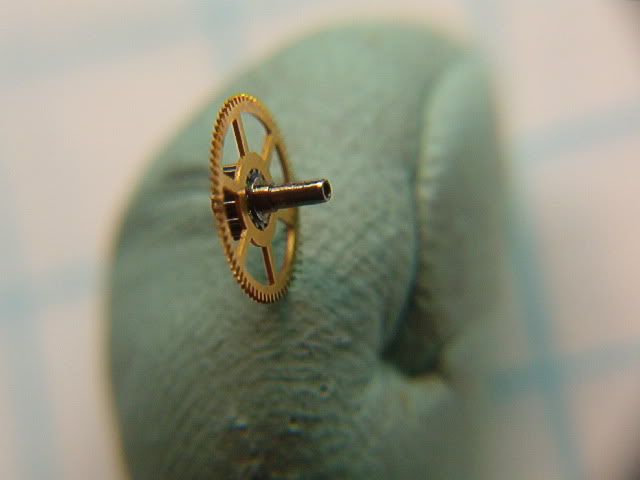 4th Wheel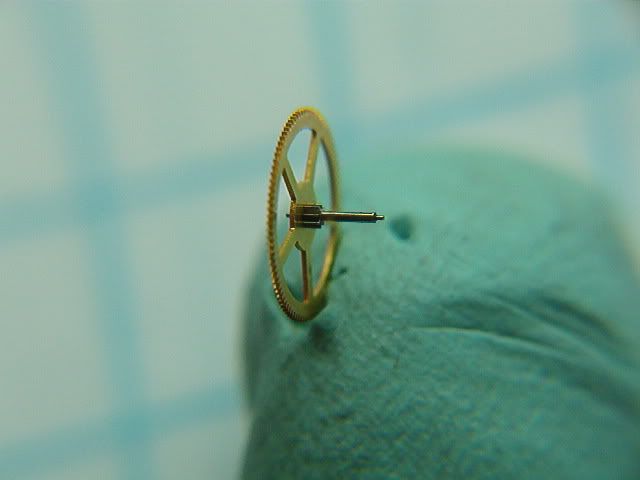 3rd Wheel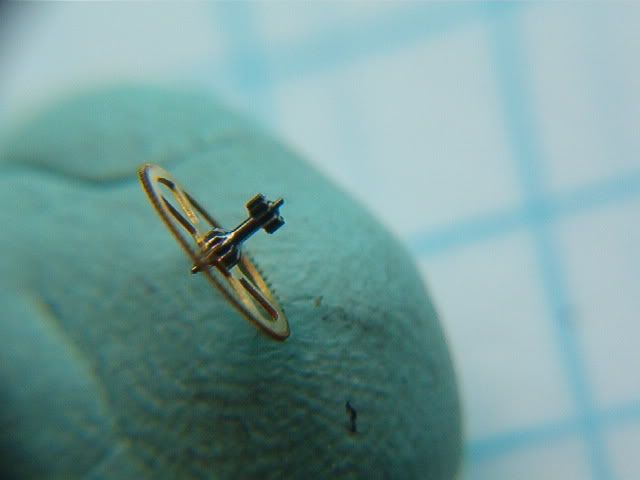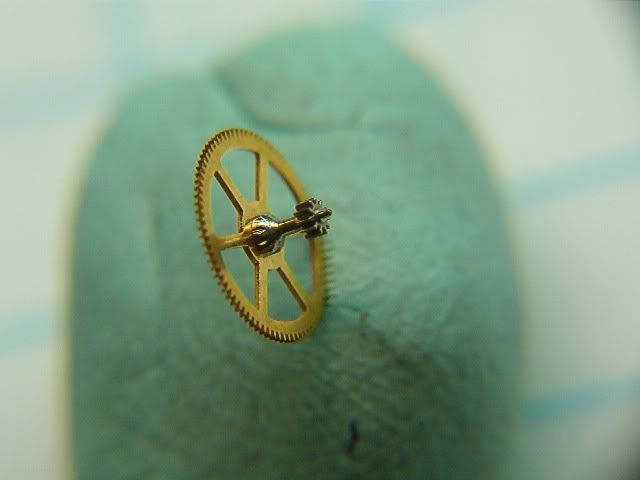 Balance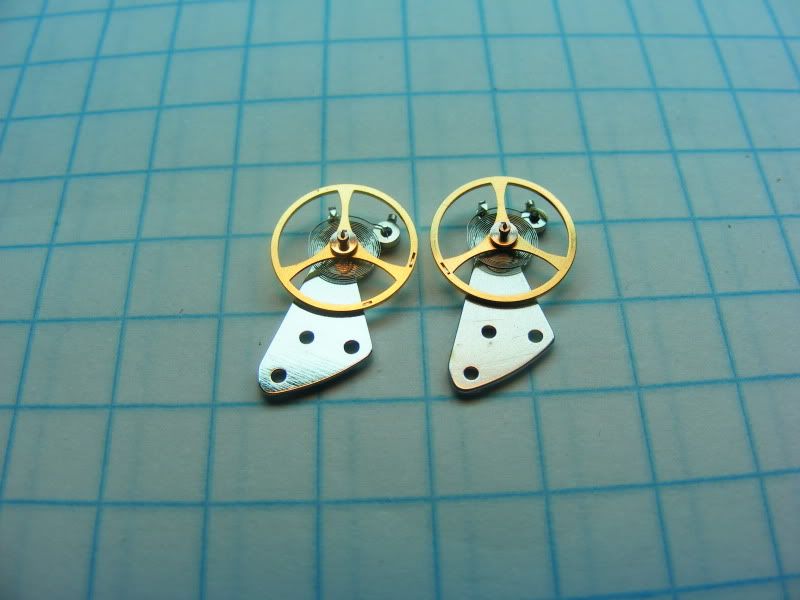 Pallet Bridge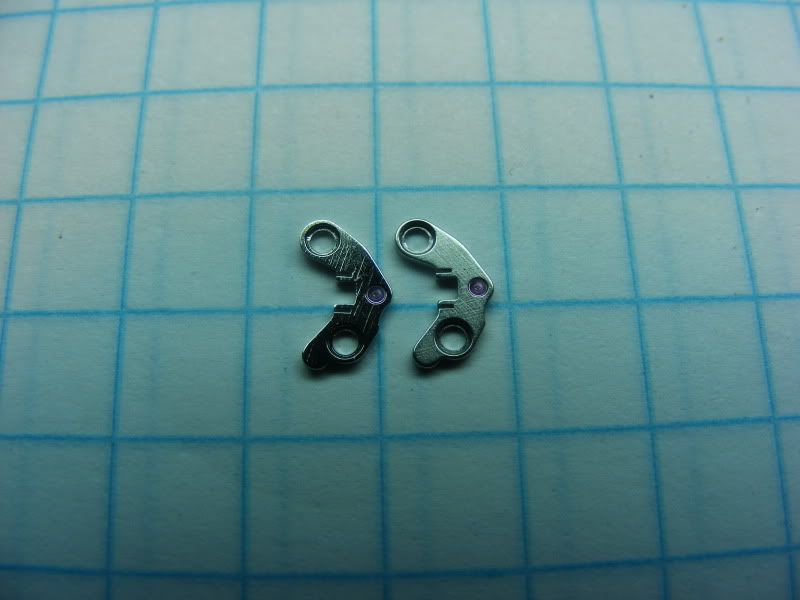 Pallets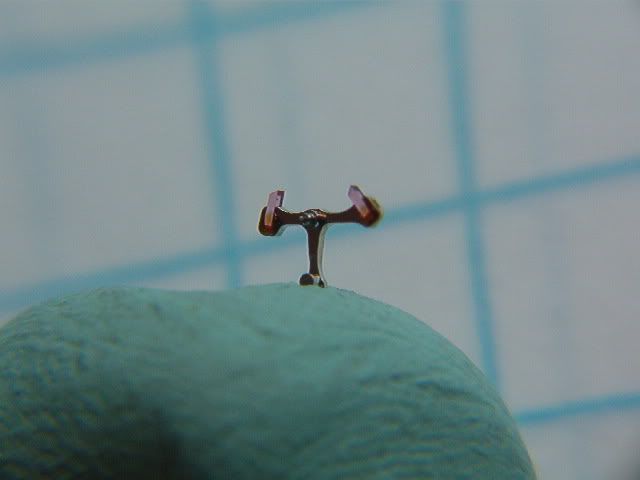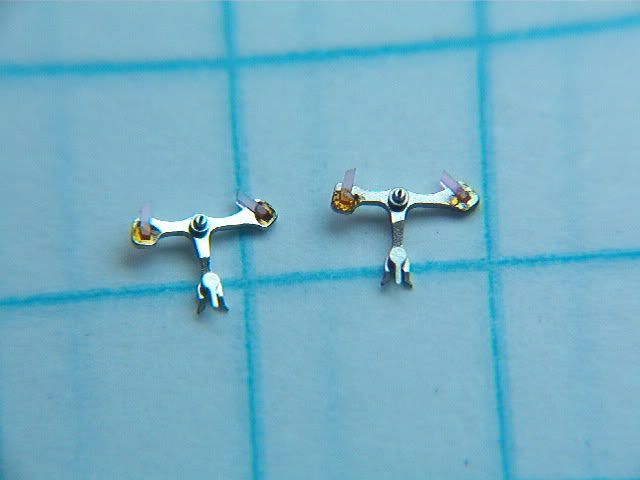 Escape Wheel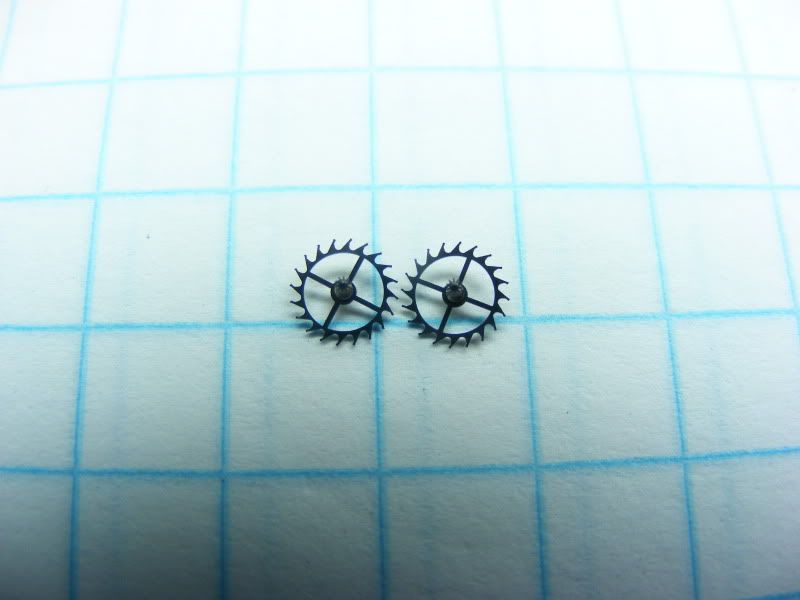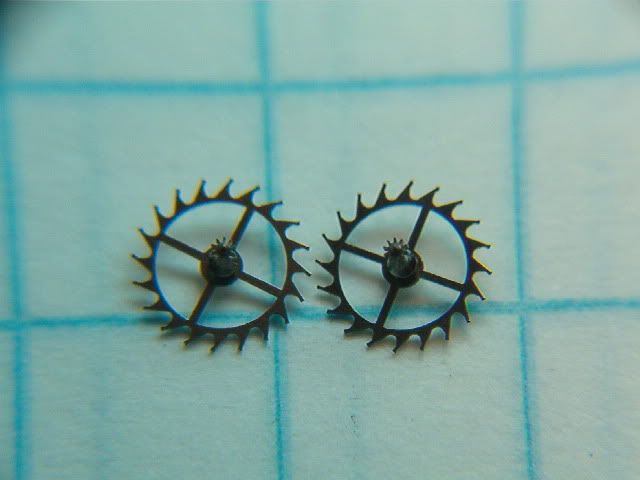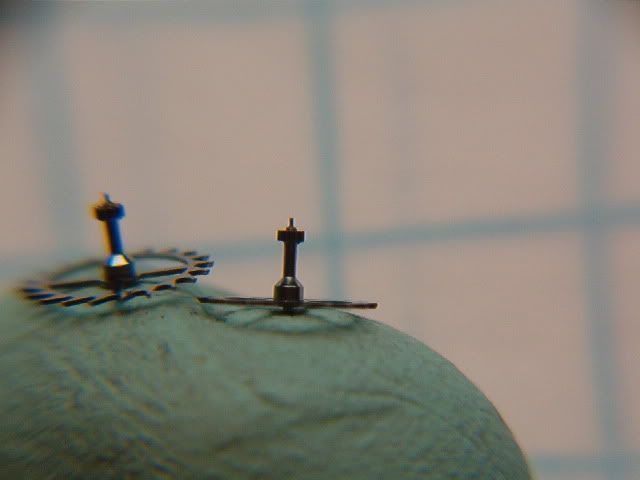 Barrel
Auto-winding Reduction gear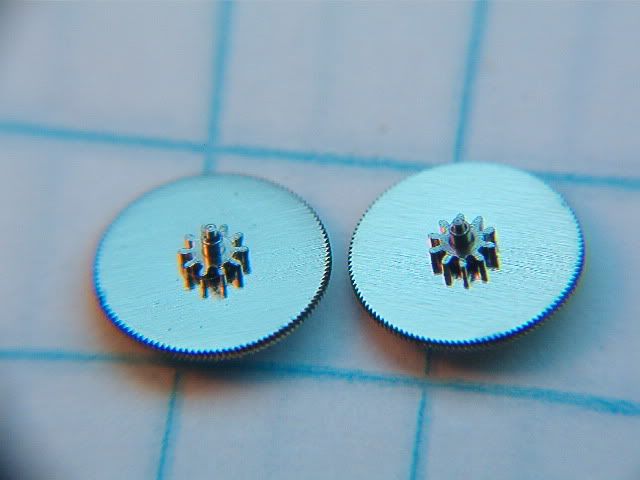 "Magic Fingers" for auto-winding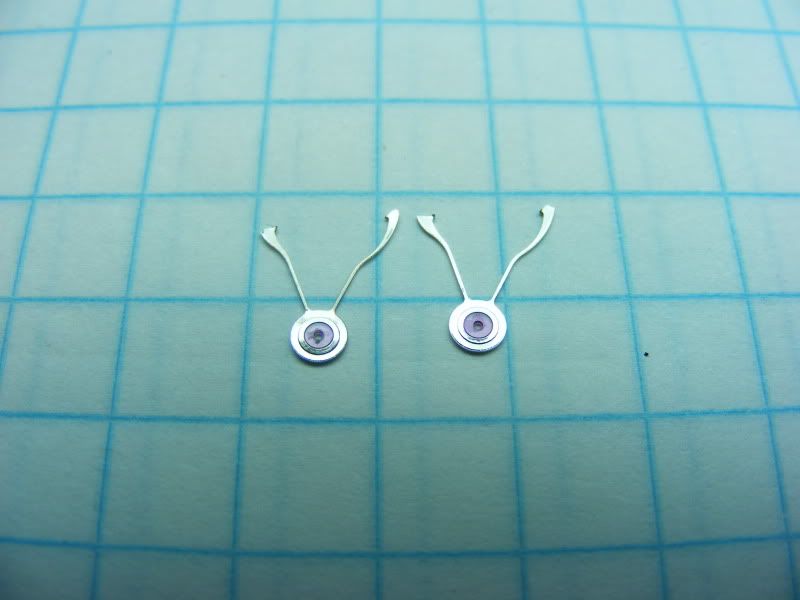 Click/Click spring combination and hack lever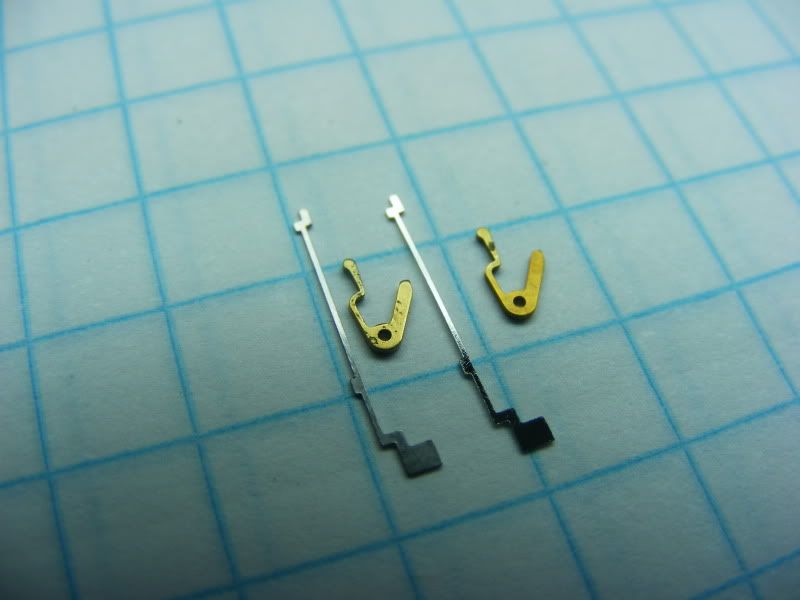 C-spring
Here is the only difference I found: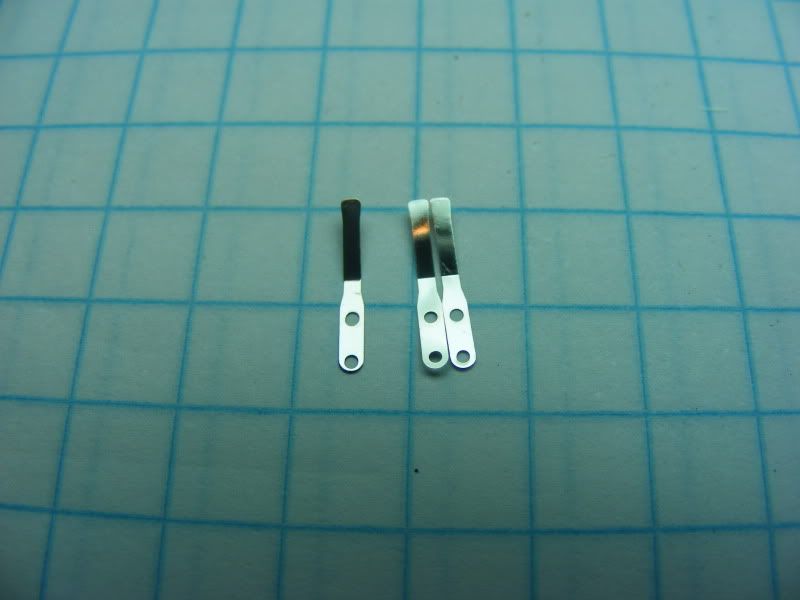 The CL-888 had two second hand pinion tension springs.
My comments in a moment, for right now, I'll let your modems cool back down.