Discussion Starter
·
#1
·
(Lots of pictures) I traded for a black rubber Omega SMP a couple of weeks back and discovered that the rubber, while nice? Still 'slipped and slid' up and down my skinny wrist. (which I hate)
Decided to adapt a Hirsch Leonardo to work with the Omega clasp.
VERY slowly disassembled with X-acto knives - cotton stitching kept from unraveling with a tiny dab of super glue.
Inside the Hirsch was about 1/16th inch of cheap ass cardboard (makes me question their pricing :-( ) which was easily scraped down to the outer leather.
I roughed up the facing side to give the glue more 'purchase', used a finishing nail to create a round slot for the spring bar and again proved that Super Glue thinks "cow skin" is "skin". (LocTite Super Glue is my new best friend)
Pressed with wrapped pliers so as to avoid marks? And even I can't tell that this was "home made" - it looks exactly as if it were assembly line made by a factory in Switzerland.
Best aspects? The Leonardo's fit the case as if they are welded to it, due to the 8 position plastic spring bar positioning system, Hirsch makes a THICK heavy leather, so it has a robust and solid 'feel', and the end pieces fill the tall lugs just perfectly (being about 6mm thick at the watch head)
This post is worthless without pictures, of course.
Before: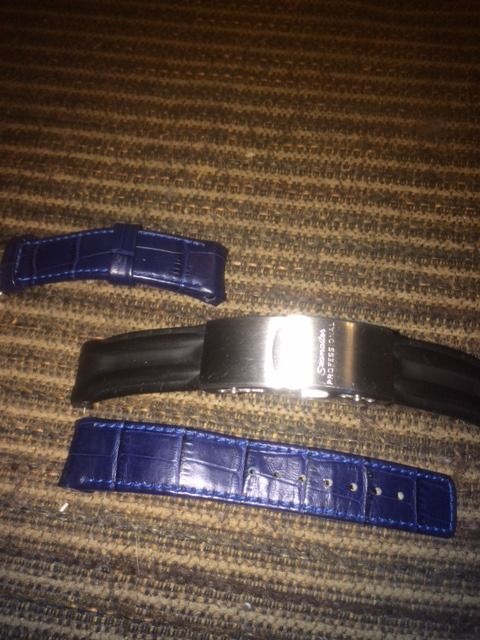 Inside "finished":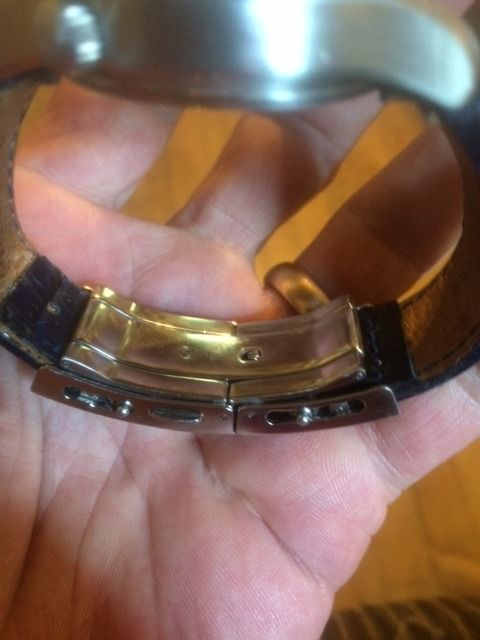 And a bunch of shots: