Interested in folks' opinions of the 17j movement in this Reland watch.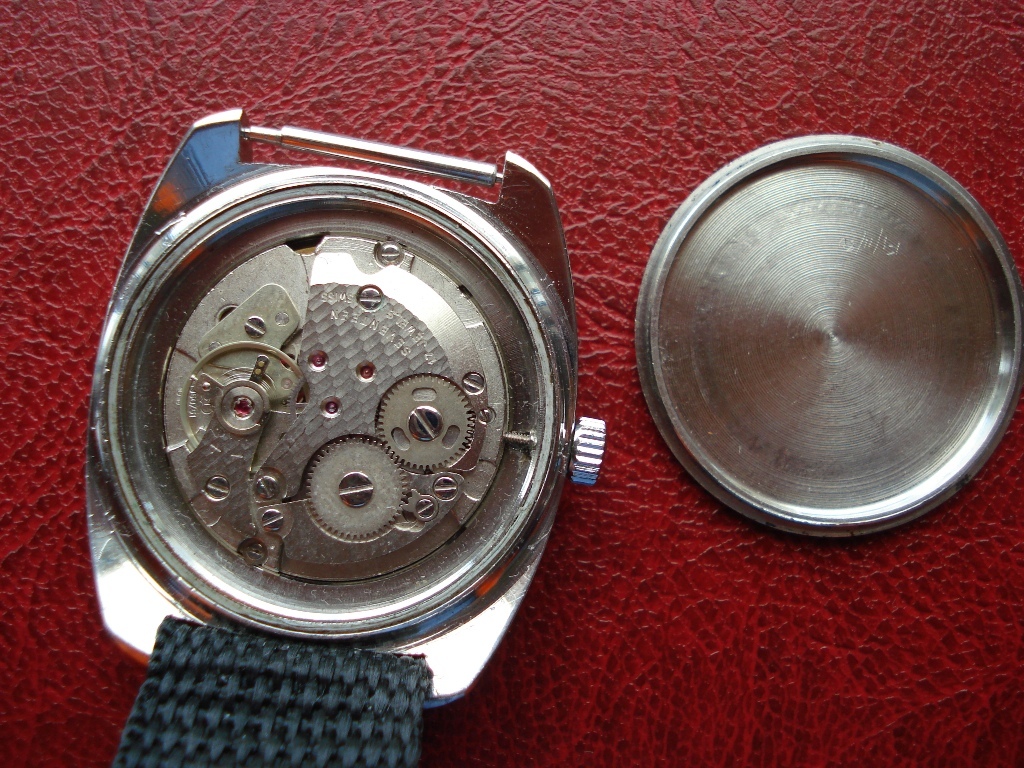 I never heard of this brand, and neither has Google, which thinks I just misspelled Ireland. No big deal... I know there are many great Swiss brands that disappeared in the quartz crisis.
I'm more curious about whether this watch has a legit pallet fork movement or a pin lever. The seller has a LOT of "Rare Sicura Breitlings" on eBay, which are merely cheap pin pallet watches. Makes me question their honesty/integrity.
Unlike the sheet metal appearance of most pin lever movements, this one has a bit of decoration on it, but it's not exactly Geneva striping.
Also, the casebook boasts of the "antimagnetic" "shockprotected" properties, which I have seen used along with "17 jewels" to deceptively market pin lever watches. But this dial does say "Incabloc."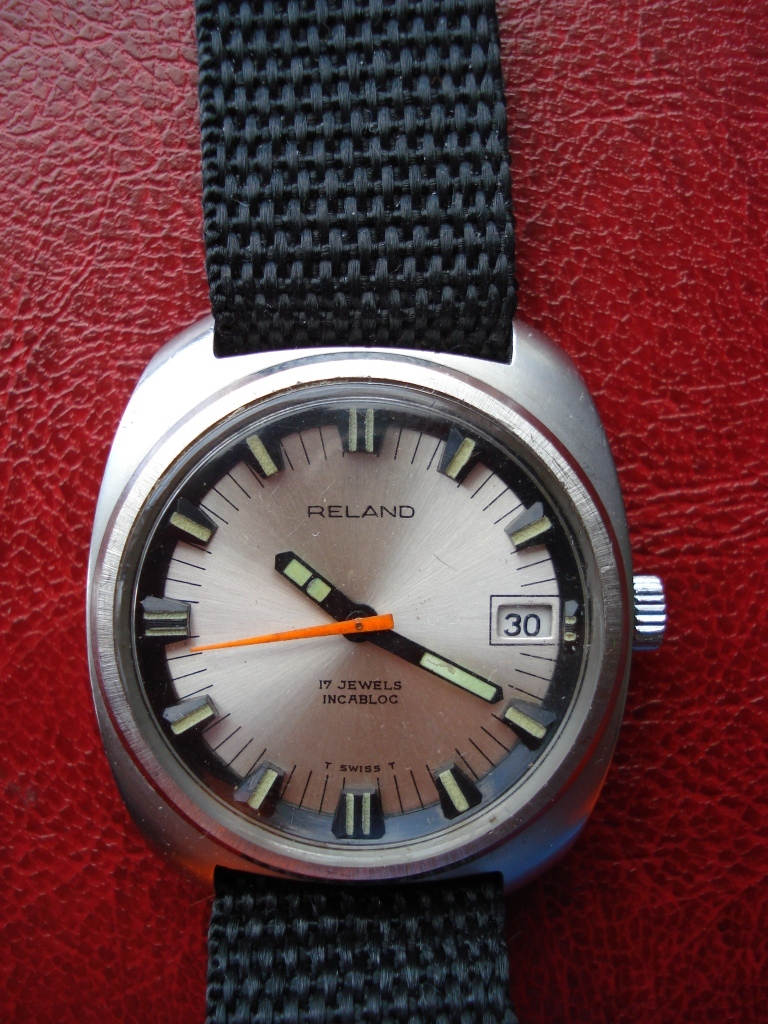 I do think the dial is fantastic looking, assuming it is not a redial and the hands are original.