Discussion Starter
·
#1
·
I just picked up a Mark I De Luca (Ref: 01.0040.400) which I have been looking for for some time: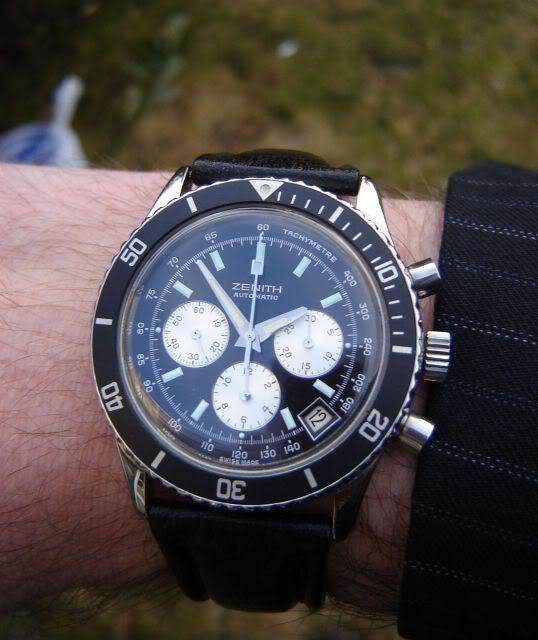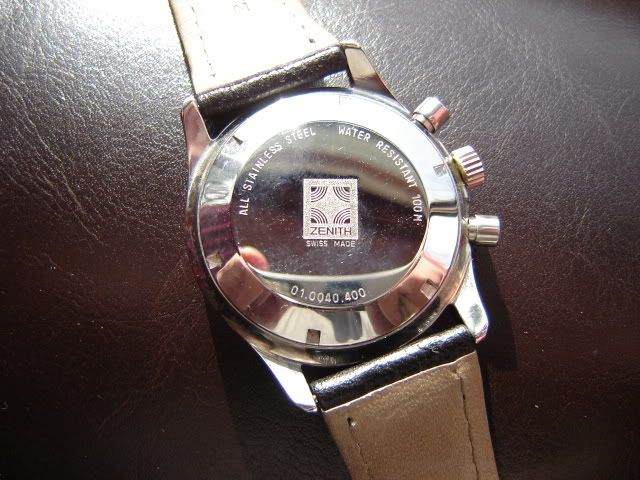 This got me thinking about the period when the de Luca came out and why there were so many and such substantial changes to the model in a relatively short production run.
My theory, and it is only a theory, is that with the de Luca Zenith made a great looking chrono but found that sales were very disappointing, hence the availability of NOS Mk Is. This was at the time when Zenith was only just beginning to regain its reputation after the disatrous late '70s/early '80s quartz period.
In a crisis of confidence, and perhaps an attempt to stay solvent, they decided to change the de Luca over to a Rolex influenced piece. They swapped the dial to one with Rolex Sub-style round indices, added Mercedes hands and added an Oyster-style bracelet (the Mk I only came on a strap) and Daytona-style pushers in what became the Mk II de Luca. I don't know that this had the desired effect in boosting sales but it sure made a collectible range of watches.
I am also inclined to think that the switch to the Rolex-style look resulted in many of the unsold Mk Is being re-dialed and re-handed by Zenith, accounting for the number of watches with the original 01.0040.400 case but the Rolex-style dial and hands - transitional Mk I/IIs if you like.
Your thoughts?
Dave