Discussion Starter
·
#1
·
Hello:I want to share with you a brief review of the Delbana brand,whose founder,Goliardo Della Balda,originally from the Republic of San Marino,began producing in 1931in Switzerland,settling in the city of Grenchen in 1923,after having worked in varius watchmaking firms and naming his fledgling DelbanaWatch Company.
Of these clocks,their logo,a tower,caught my attention for a long time,so inquiring about its origin,it is due to the flag of its country,where in its center there is a shield that has three towers,which belong to the three ancient fortresses that symbolize strength,independence and freedom: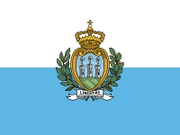 [/url]-Marino.png[/img][/url]
Photos of my Delbana:
1)1955 Delbana,Venus movement,Cal.180,17 rubies,18000 A/H,8 mm thick,despite its mineralglass,but the caliber is only 3.85 mm: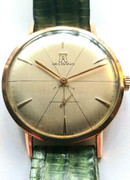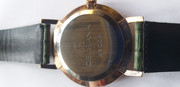 2)1957 Delbana automatic,Cal. Bidynator: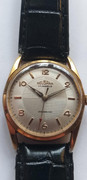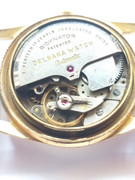 3)Delbana Space Star,Cal.AS 1124: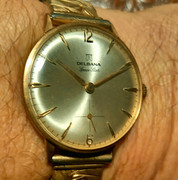 4)Delbana 1962,Cal.ETA 1120:
5)Delbana 1964,Cal.AS 1130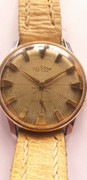 Somes images of the Republic of San Marino,that I had the opportunity to see;
Thank you for coming here;
Greetings!