Discussion Starter
•
#1
•
hello fellow WISers,
i just received my new NATO strap from Gnomon Watches and figured i would share a few pics and thoughts with you guys b-)
first off i hvae to shout out Anders Tan over at Gnomon Watches, he is very friendly and answers his emails very promptly :-!
i ordered the strap on 1-10-11 and received it today 1-29-11, for some reason all of my experiences with receiving items shipped from Singapore is that they (SingPost) can be very slow, but they do try to make tracking your shipment as simple as possible, unless you have the patience of a saint i would suggest opting for FedEx.
i slapped this strap on my Vostok Amphibian, tell me what you think.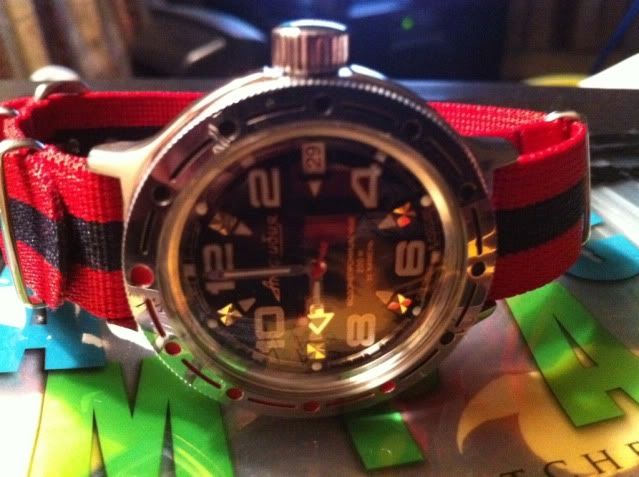 i call this "From Russia with Love" ;-)