Discussion Starter
·
#1
·
Picked up a 60s-70s Tissot T12 Navigator Worldtimer a while back. had my watchmaker clean and overhaul the movement. I also bought what I thought was an identical donor watch so I could replace the dial and hands.
My watch guy does a nice job swapping and all is good until until I notice that the date is changing twice every 24 hours at the 6 o'clock position. This is when I noticed that this is supposed to be a 24 hour watch.
Now, my repaired watch has a Tissot 784-2 (12 hour) movement. The identical donor watch has a 788 (24 hour) movement. Both are of the same time period and both look very similar.
Original watch with 784-2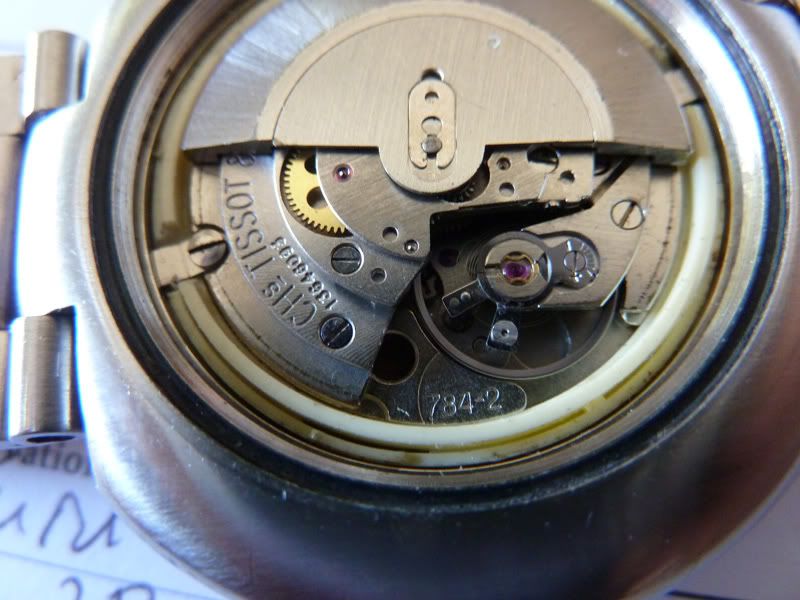 Identical (same dial, hands, etc.) donor watch
This is what my original looked like before I swapped dial and hands: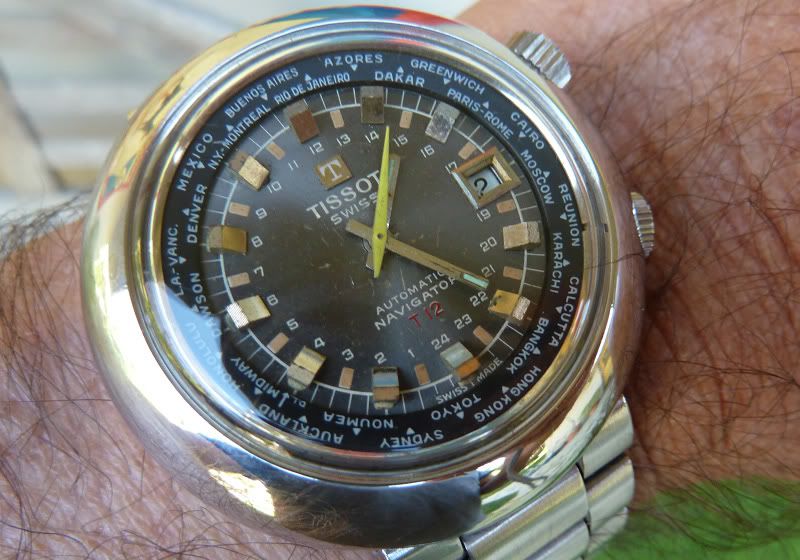 This is it after I used dial and hands from the donor watch.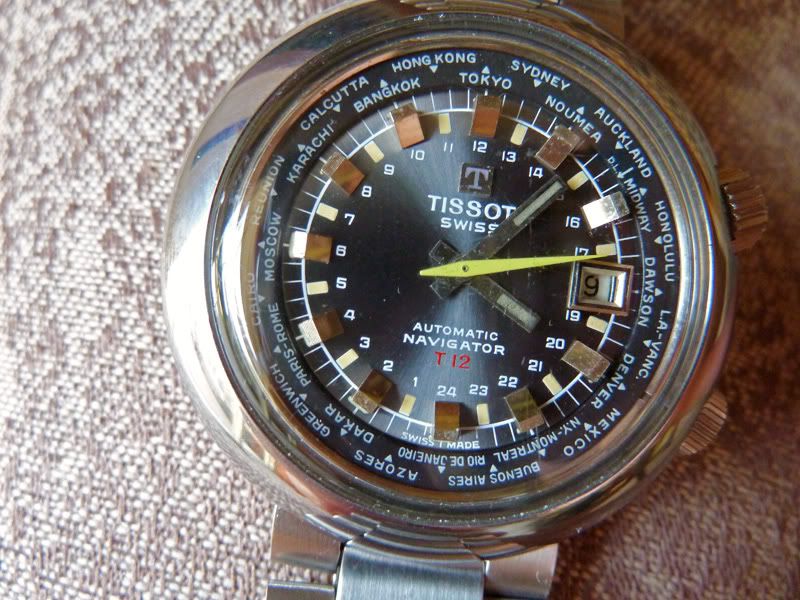 Questions:
Is it possible that this watch came in two variations, a 12 hour and a 24 hour?
Are the date wheels different for the two?
My watchmaker made no mention.
Unfortunately, I cannot use the 788 movement because it has a lot of rust damage. I don't know how much is salvageable.
Can the 12 hour 784-2 be adjusted to be a 24 hour movement?
Any thoughts or ideas for this perplexing problem are welcome.