Discussion Starter
•
#1
•
Hotnerd wrote, "I hope you will enjoy this video and most importantly, we hope it will lead to an engaging discussion." Since we can't post in that thread (
https://www.watchuseek.com/f496/sihh-vianney-halter-video-advice-novice-collector-1457498.html
), (at least I can't) I'm creating this one.
I did enjoy the video. I think his suggestions are spot on for new collectors.
Pursue your interests by figuring out how the things that you love can be translated and applied to watch collecting
Choose a theme and stick with it
Keep a good perspective when it comes to large and small watchmakers and their offerings
I think that's absolutely spot on. It particularly resonated with me for his suggestions are exactly the thing one must do if one is to take on collecting -- be it watches or cars, brassieres, or anything else -- if one is to pursue curatorial collecting. One must choose a theme, and hopefully the theme chosen corresponds to some aspect of one's interests and/or personality outside of watches. The more the theme aligns with ones penchant for "whatever," the easier it is to know what one wants to buy.
The other day someone posted a thread asking about grail watches. With a theme, one will have no trouble identifying a grail item when it becomes known to oneself. Also, with a theme driving the collection building, one will have no trouble seeing many a fine watch that doesn't correspond to the theme, recognizing it as a fine watch, but knowing one has zero interest in buying it.
I think a great many folks don't do as he recommends at all. I think folks just buy lots of watches and call it collecting. Were they in fact doing what Mr. Halter suggests, I cannot help but think we'd not see anywhere near the quantity of "what watch should I buy" threads. People would know what watch to buy because they'd bothered to think about what really interests them and do as Mr. Halter suggests.
For example, a bird watcher who also is "into" watches might well have a collection consisting of the following watches and it'd be a really cool and interesting collection because it's as much about the watches as it is the collectors and his passion for birds.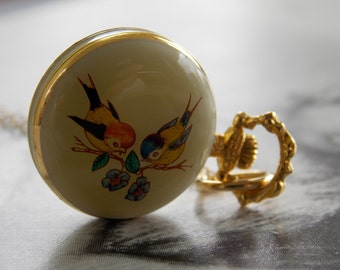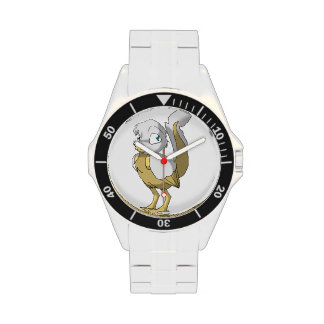 Antique Hampden Gold Filled Pocket Watch


I think one can see such a collection would have a mix of fancy watches and not so fancy watches, but it'd be a great collection as a whole. It isn't really be about whether a watch is high end or affordable, quartz or mechanical. It isn't be about what's in-house and what's not. It's not about how large or small the collection is or will become; it'd be as large as the collector can manage. It wouldn't be about whether one can wear any watch in it on a daily or even regular basis. It most certainly isn't about whether there's an AP or Patek or Rolex in the collection. If Rolex never made a bird watch, there'd be no point in buying a Rolex. If they made only one, it'd be the one Rolex one wants.
The hypothetical collection above is about creating a collection that reflects how the bird motif has been depicted in watches. It's about what means and modes of bird depiction charm the collector. In short, to me, that's what it means to collect things. It's about making a statement. The matter is what that statement is. Hopefully, it's not just that you have good taste in watches. To use the bird oriented collection above as an example, the statement might be "I like birds and I like watches. I think these watches are really cool and the way various makers have chosen to portray many moods and types of birds is just amazing."
Why do I feel one needs a theme? Well, because without one, there are far too many really nice, cool, good looking, etc. watches from which to choose. Lacking a theme, how can one possibly decide? How can that upon which one decides ever become a coherent collection that does make a statement such as the one I posed above?
All the best.
To own a certain book - and to choose it without help - is to define yourself.
― Julian Barnes,
A Life with Books