·
Mod. Russian, China Mech.
Discussion Starter
·
#1
·
As discussed in this thread back in April:
https://www.watchuseek.com/showthread.php?t=55703
Recently I noticed it again on Christoph Lorenz's on-line database, and it's starting to bother me for some reason.
The first one is designated 'E355' and filed under 'PG Time'.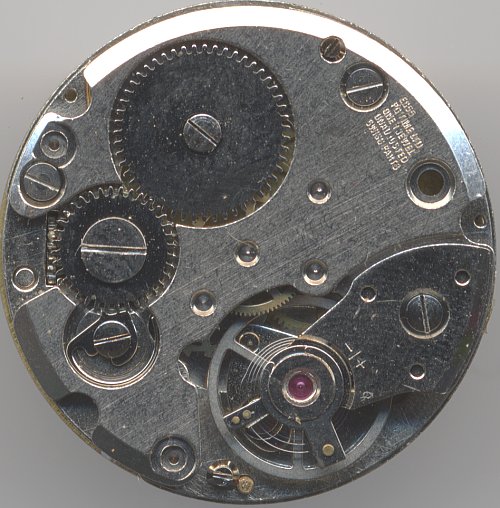 http://www.christophlorenz.de/watch/movements/p/pg_time/pg_time_e355.php?l=en
Lorenz also has an apparently later version marked 'ES' in the 'Unknown' folder. It was found in a West German-built Kienzle watch.
http://www.christophlorenz.de/watch/movements/unknown/unknown_swiss_parts_kienzle.php?l=en
Both are marked 'Swiss Parts' indicating a Swiss ebauche finished in the country in which it was cased up. They both have pin-lever escapement and one jewel only.
Strangely, the Tianjin Watch Factory once made a rather nice 19 jewel version of the 'E355'. The movement is signed 'Sea-Gull' dating it to 1973 or later, and 'unadjusted' indicating that it was intended for the North American market. The mystery is why such they would bother with a Swiss ebauche that was of a lower grade than their own ST5 and ST6.
Equally unusual is the 17 jewel version of the 'ES' made in the Democratic People's Republic of Korea and used in a watch branded 'Peony Mountain' produced strictly for the domestic market. This version apparently features a jewelled-lever escapement!
My only guess is that a Swiss pin-lever ebauche factory closed due to competition from quartz watches, and both tools and parts were sold off. The Koreans got the tools for the then current ES and the Chinese got the stock of parts for the earlier E355, which they built and sold for immediate profit. Given the political situation, I can't help wondering if the Chinese brokered the deal on behalf of the Koreans and Tianjin factory helped the Korean factory to get set up.
What has got me curious is that the layout of the movement reminds me of the Anglo-Celtic calibre TY used in Smiths watches from 1956, and also the Nanjing SN-1 and SN-2. In fact, holding the SN-2 edgewise to the light (there's a lot of free space between the plates), I can see that the train seems to do what Lorenz describes in the ES.
So who was the Swiss manufacturer? I know it's a fairly abstract matter, but it's really bothering me not knowing. o|