Just got back from Iceland. Part of the trip included a dive at Silfra, in Þingvellir National Park, maybe an hour outside of Reykjavik. (It's prounced "Thingviller"). A bit of background first. The Earth has a bunch of tectonic plates. They move around. When they collide, they often cause earthquakes. When they pull apart, they form canyons. At Þingvellir, the North American and European tectonic plates are pulling apart about 1/2 an inch a year. They've been pulling apart for quite some time now, and have formed a canyon. The canyon has filled with glacial meltwater. 34 degree Farenheight glacial meltwater. Hey, I know: Let's go SCUBA diving in it!
The continental divide -- Europe is on the left, North America is on the right.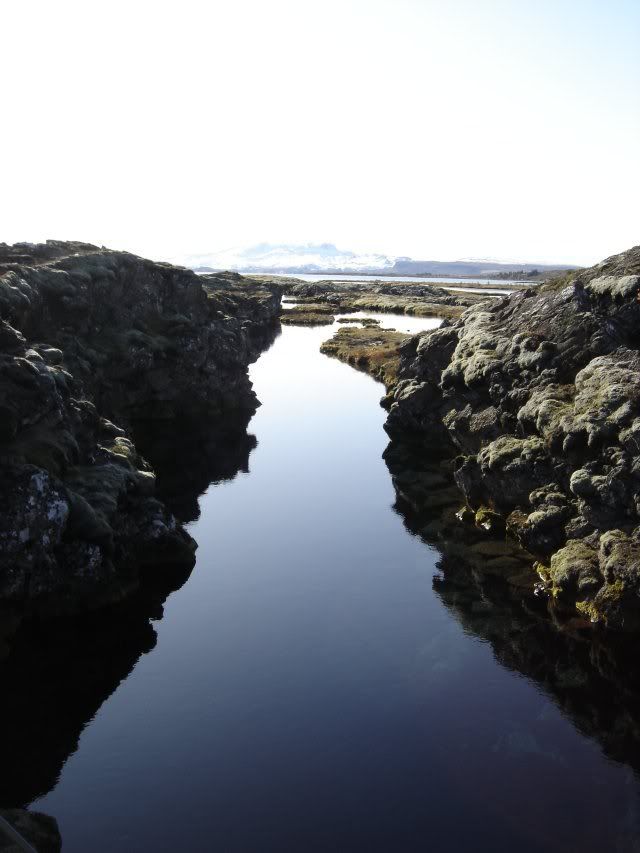 I fulliy intended to dive with my Panerai. I even put it on a Waterborne NATO-style strap before I left home. Here I am before putting on the drysuit, and you can see my watch.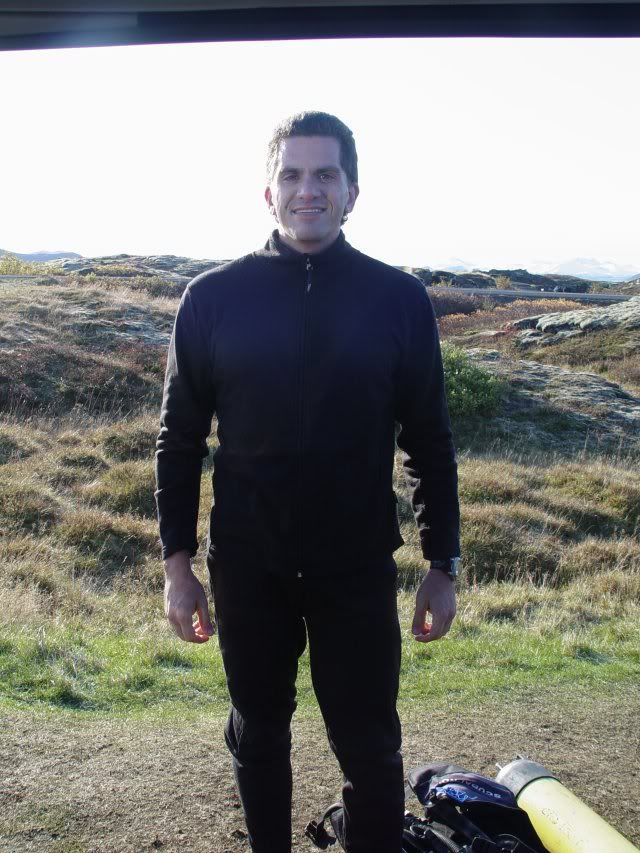 Sadly, after squeezing into the drysuit my wrist was too big even for the longest hole on the Waterborne strap. I had to dive without my Panerai for the first time in 8 years. Sigh. That disappointment was short-lived, however, as I was excited to do the dive!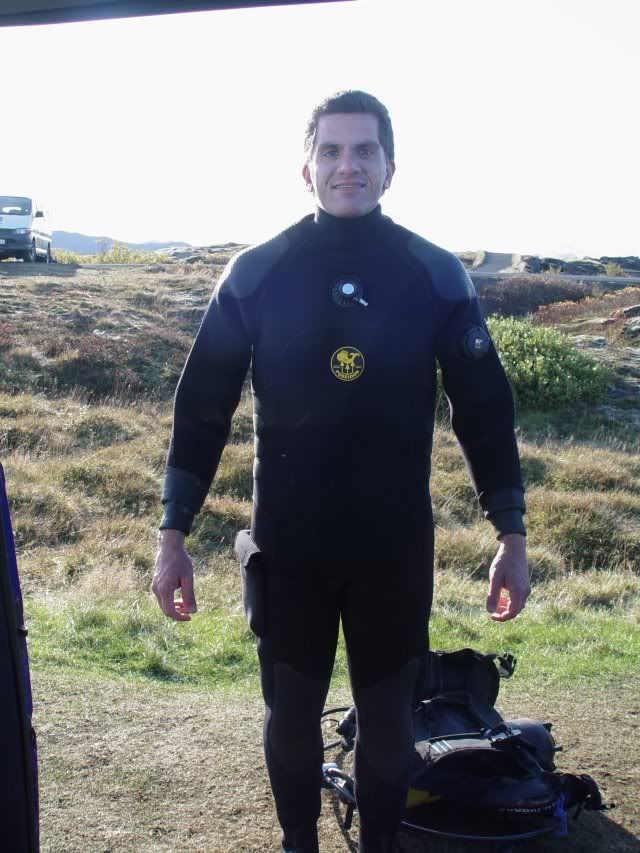 Geared up and ready to go diving!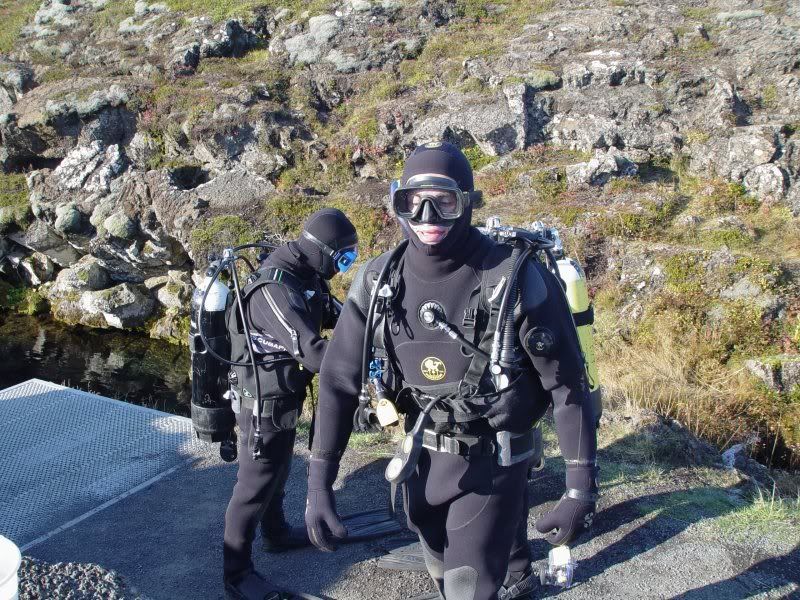 The continental divide, from 50 feet underwater. Eurpoe on the left, North America on the right. (Pix labeled "arcticsharks.com" were taken by the divemaster. His came out better than mine.)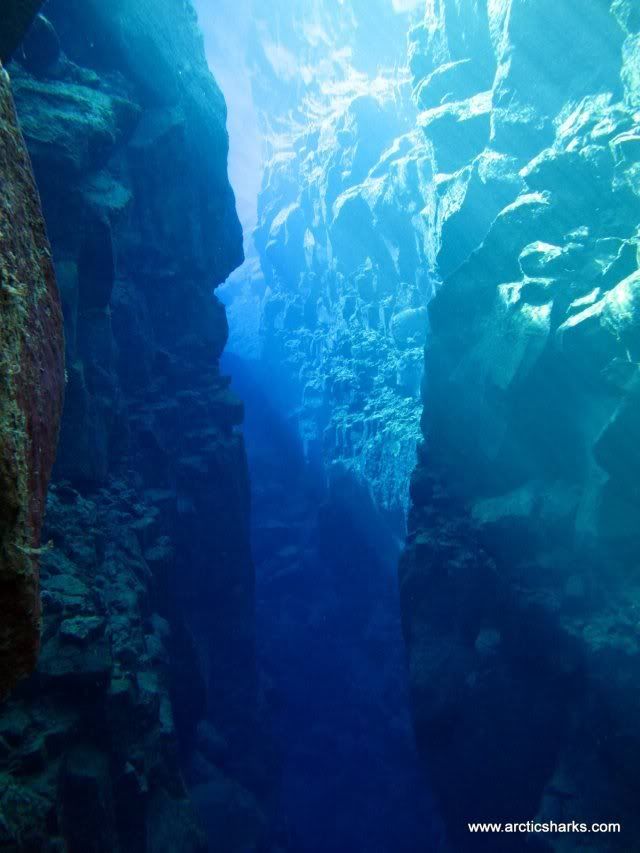 Here I am.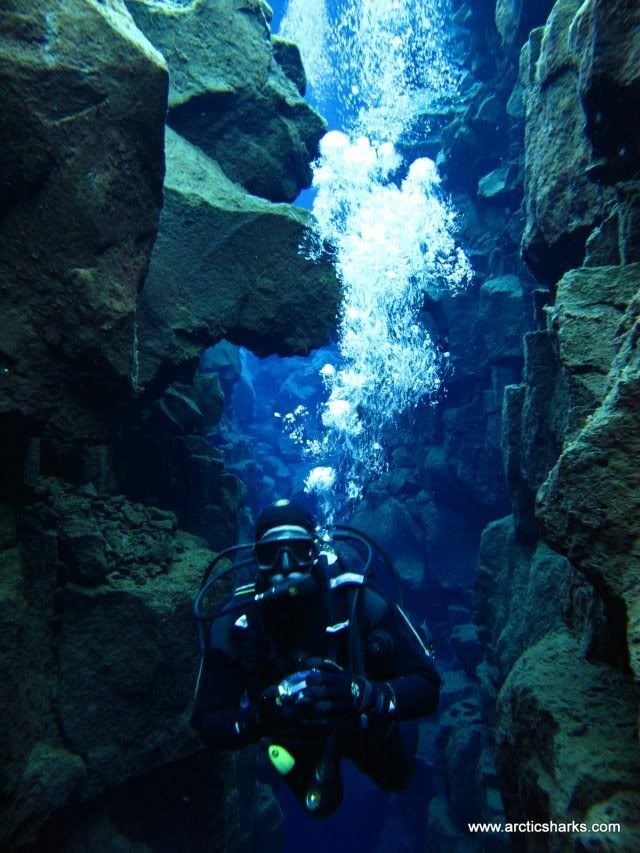 Me again, looking towards the North American side.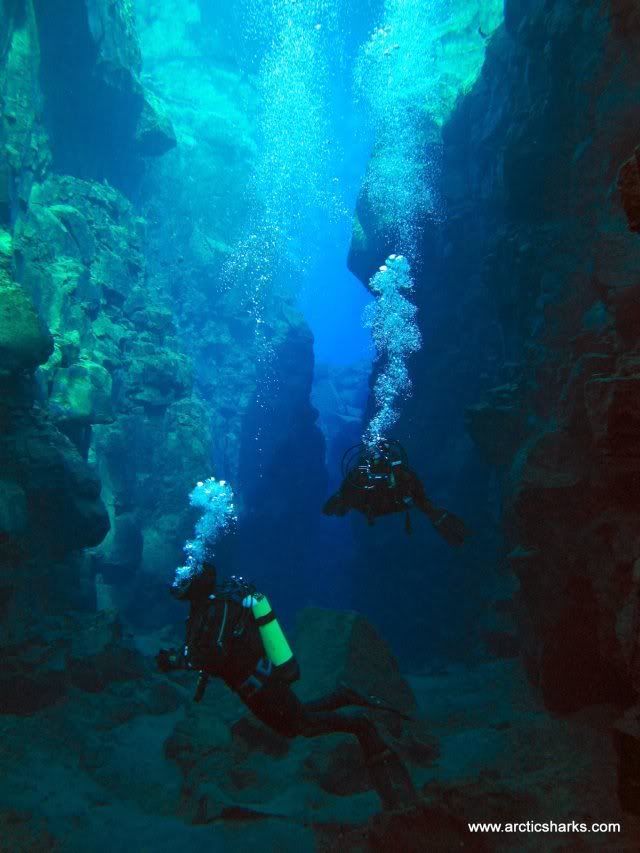 Meanwhile, from above my wife took this shot of me underwater.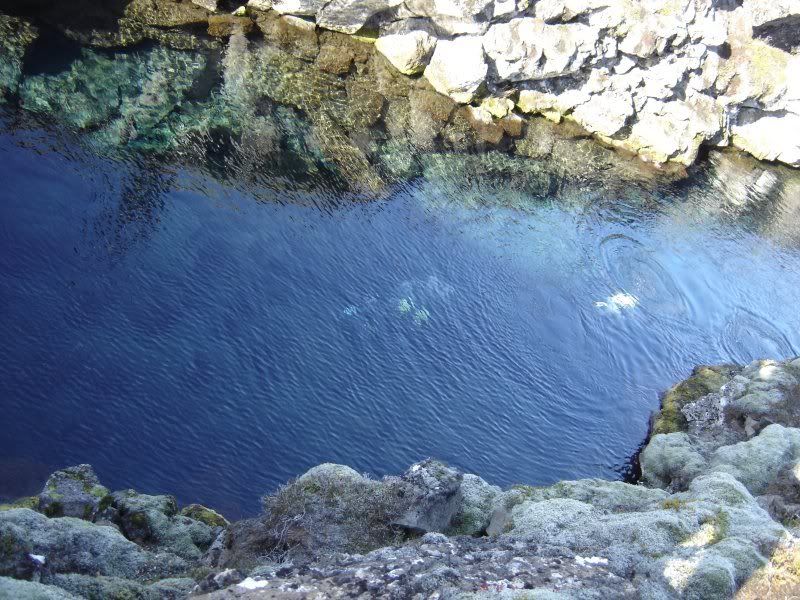 The canyon opened up into a lagoon that is fed by a melting glacier. Here you can see where the canyon ends and the lagoon starts.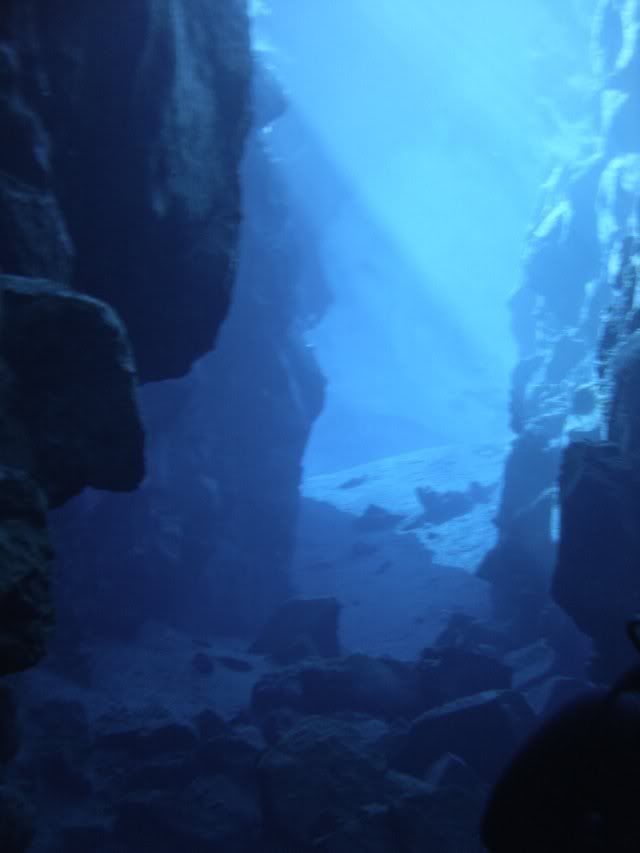 In the lagoon.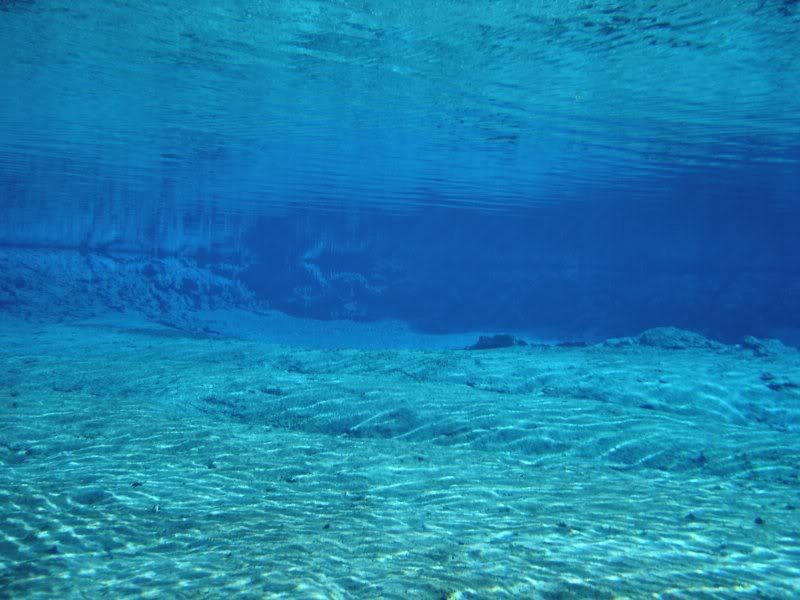 And if the amazing dive wasn't enough, I had this view walking back from the dive site to the van.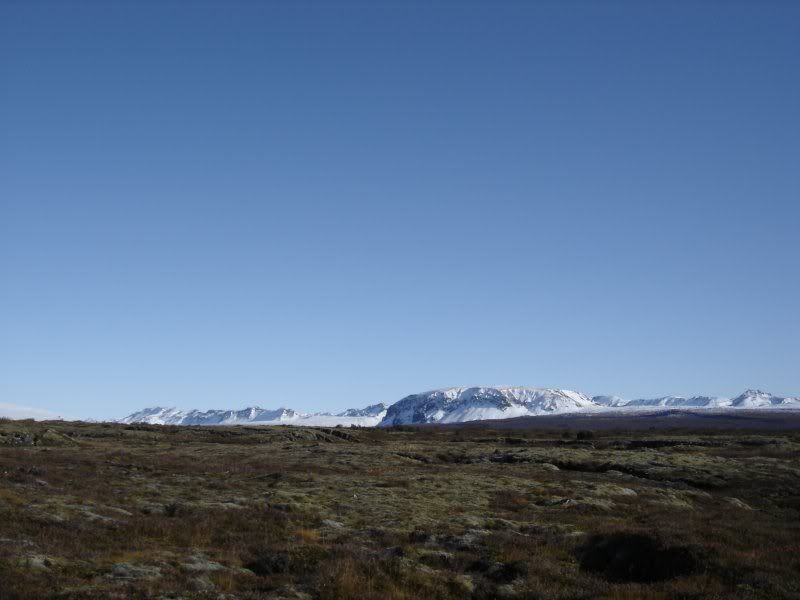 It was a dive unique to anywhere else in the world. The cold didn't bother me, as I was in a drysuit. It is very different diving from the usual Caribbean vacation diving (which I love, and in fact will be back in Cayman in a month for a diving holiday). I was actually tired after the dive. It was a fair bit of work, but I'm so glad I did it!
EDIT: Added video. Click here to watch:
-Erik